Automotive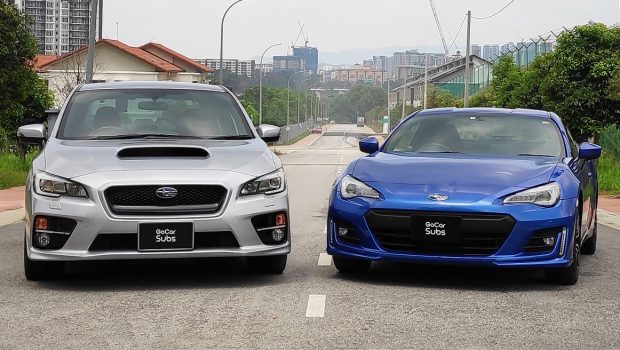 Published on February 22nd, 2021 | by Joshua Chin
0
Subaru BRZ and WRX Now Part of The GoCar Subs Lineup
GoCar Subs adds a new Sports category to its ever-expanding subscription fleet. 
The practice of car subscription has recently been gaining traction among Malaysian motorists. Not least due to it being seen as a flexible alternative to car ownership in the modern era, but it is also partly due to the sheer variety of cars on offer through the various subscription services currently available. 
Having said that, to any enthusiasts who fancy something sporty and racy, the only subscription option that was available locally was the Megane RS hot hatch on offer by Renault Subscription. Happily however, to the enthusiasts who are seeking for more sporty subscription choices, help is now at hand thanks to GoCar Subs and its recent addition of a Subaru BRZ, as well as a (Impreza) WRX, to its subscription fleet.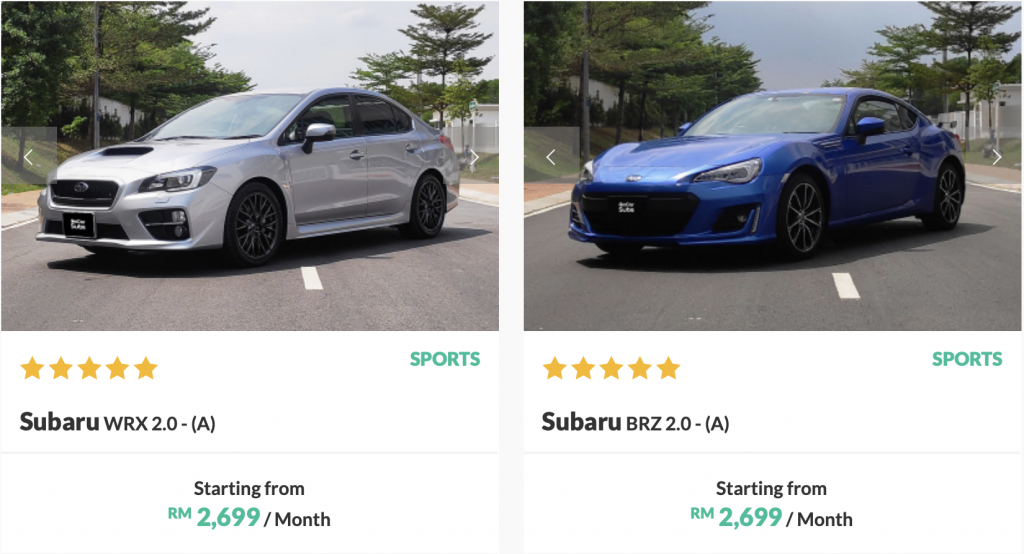 Part of its newly launched Sports category, these two Scoobies are available from a monthly subscription fee of a rather attractive RM 2,699. That figure however only applies to a 36-month plan, whereas 12-month and 24 month subscription costs from RM 2,999 and RM 3,299 a month respectively. 
Now for that price though, much like a typical GoCar Subs subscription plan, it includes road tax, insurance, regular servicing as well as wear and tear. Meaning that subscribers can now own a sports car without having to the financial headache that comes with maintaining one.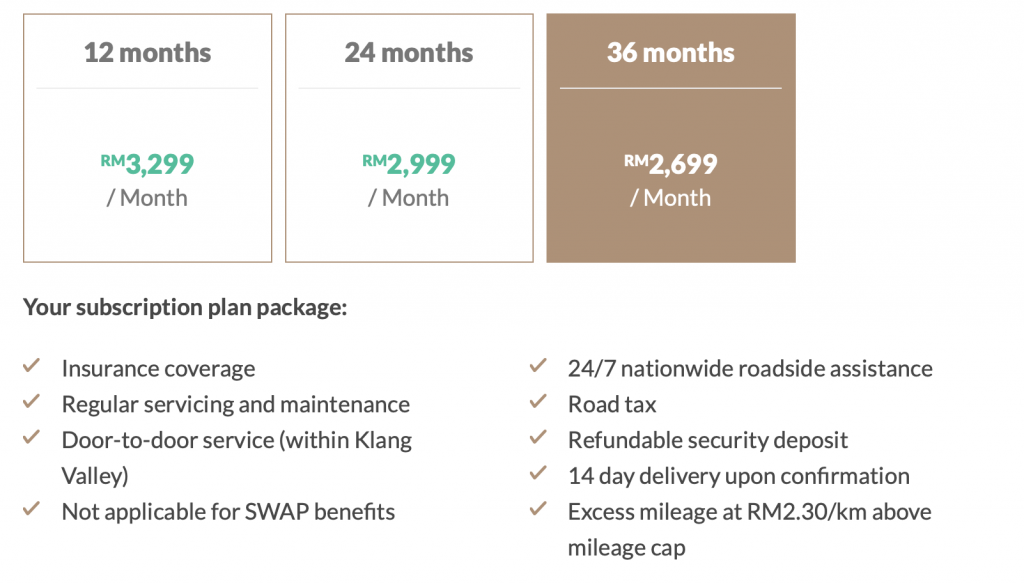 Then again, while subscribers to this program may enjoy driving their new subscriptions to their hearts content without any worry, they must however be wary not to drive their cars too much as there is a monthly milage cap of 1,650 km a month on these Scooby sports cars. This can of course be raised to 2,500 km a month, or even to an unlimited monthly milage, but it does comes at an additional RM 300 a month for the former, and RM 800 a month for the latter. 
Furthermore, as with any sports car, their enthusiast owners might fancy a little fettle with their new toys. Just to pep it up that bit further from stock. This being a subscription car however means that no modifications are allowed, with even tinting only permitted through yet another cost add-on from GoCar Subs. And while we're on the subject of enthusiasts, it is worth pointing out that both these cars on offer are of the automatic variety, with no third pedal hiding within the footwell. 

So then, if you are someone fiscally sensible who just wants something sporty for a short while, the GoCar Subs plan is perhaps perfect for you. If however, you are a true-blue enthusiast who longs for their very own sports car, there is still nothing that beats buying (and hooning) your very own.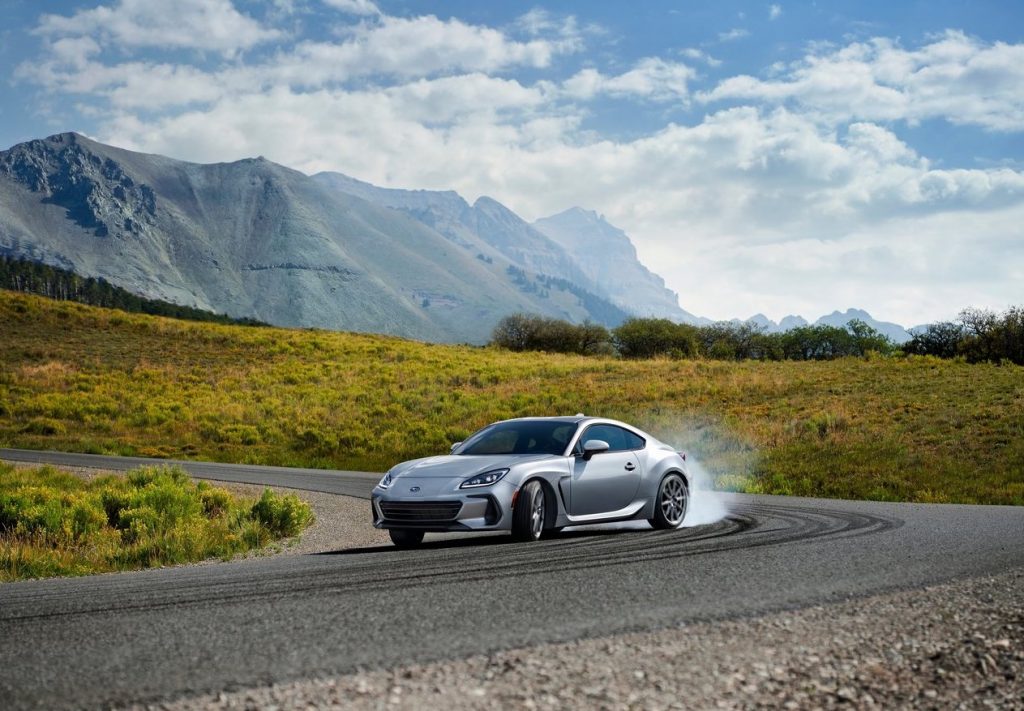 PRESS RELEASE: Fancy driving a head-turning sports car but not the hassle of long-term loans and other ownership concerns, especially significant depreciation costs? With the addition of a new Sports category to GoCar's subscription programme, GoCar Subs, car enthusiasts in Malaysia now have an alternative solution for consideration.
For a start, the new category offers two popular sports models – the 200hp Subaru BRZ with a top speed of 210km/h and century sprint of 8.2 seconds and the 264hp Subaru WRX, which delivers a top speed of 240km/h to achieve 0-100km/h in 6.3 seconds. 

Customers have three subscription plans to choose from – a one-year package at RM3,299 per month, a two-year offer at RM2,999 per month or a three-year plan at RM2,699 per month. All fees are inclusive of road tax, insurance, servicing and wear and tear.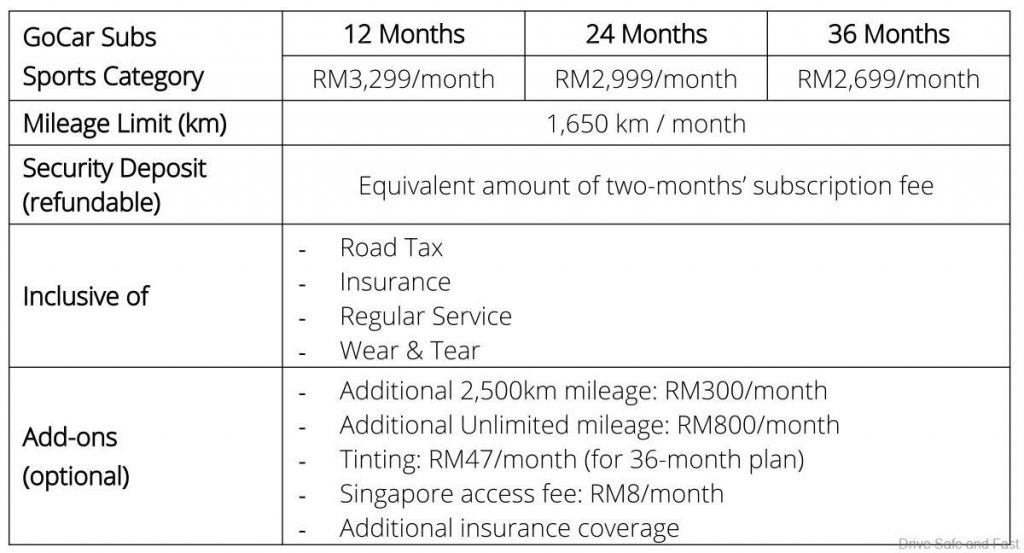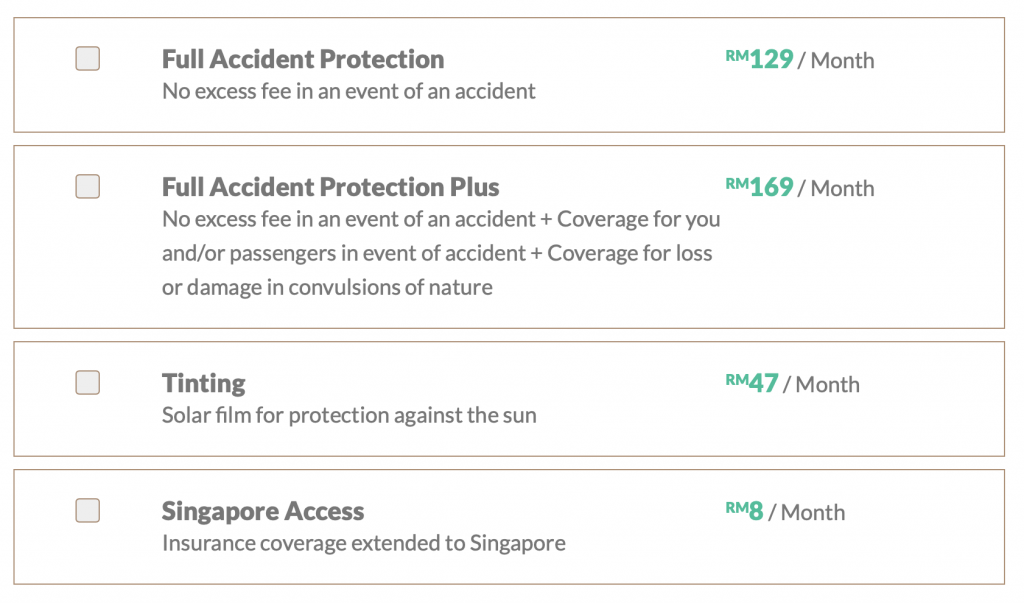 With the addition of the new Sports offering, GoCar Subs' garage is now expanded to six categories to fulfil more diverse customer needs and lifestyles. Each category offers a streamlined 'One Price' structure ranging from RM799/month for the Econ category to RM2,299/month for the Luxe category and RM2,699/month for the Sports category. Rates listed are for 12-month to 36-month plans.
Customers of GoCar Subs not only benefit from the most affordable multi-brand car subscription programme in the market, they also need not worry about additional out-of-pocket expenses, vehicle depreciation costs or being locked-in to long-term loan tenures.