Automotive
News
Get 60% Off From TREVO By Sharing Your Vaccination Story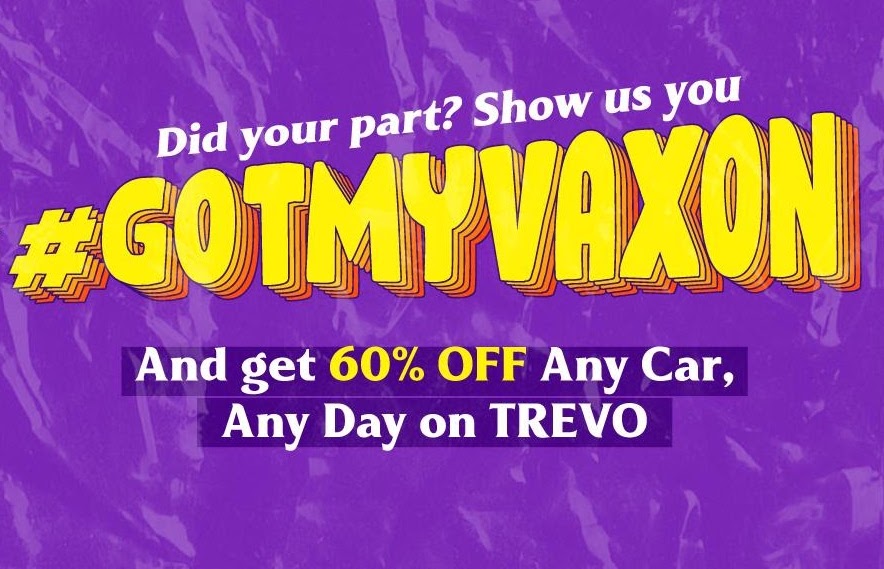 TREVO is currently offering 60% off any car, any day as part of its #GOTMYVAXON initiative. 
There is now one more reason to get your vaccination now, as TREVO is currently offering 60% off any car, any day through its newly launched #GOTMYVAXON initiative. A campaign that is aimed at encouraging even more Malaysians to register for the Covid-19 vaccination, all one has to do to receive this amazing discount by simply a video on what it means to you to get vaccinated after receiving your first jab. 
Here are the steps involved in order to get the discount code in more detail: 
Step 1: Right after your first vaccine jab, share a video on why you #GOTMYVAXON and tell us what it means to you to get vaccinated.
Step 2: Tag @TREVOMY on Instagram and Facebook. TikTok submissions are also welcome, but please tag TREVO via IG. 
Step 3: TREVO will DM you within 48 hours to fill out a typeform with proof of your vaccination. 
Step 4: You will receive an email from TREVO with your unique #GOTMYVAXON promo code, that allows you to get 60% OFF any car, any day on TREVO.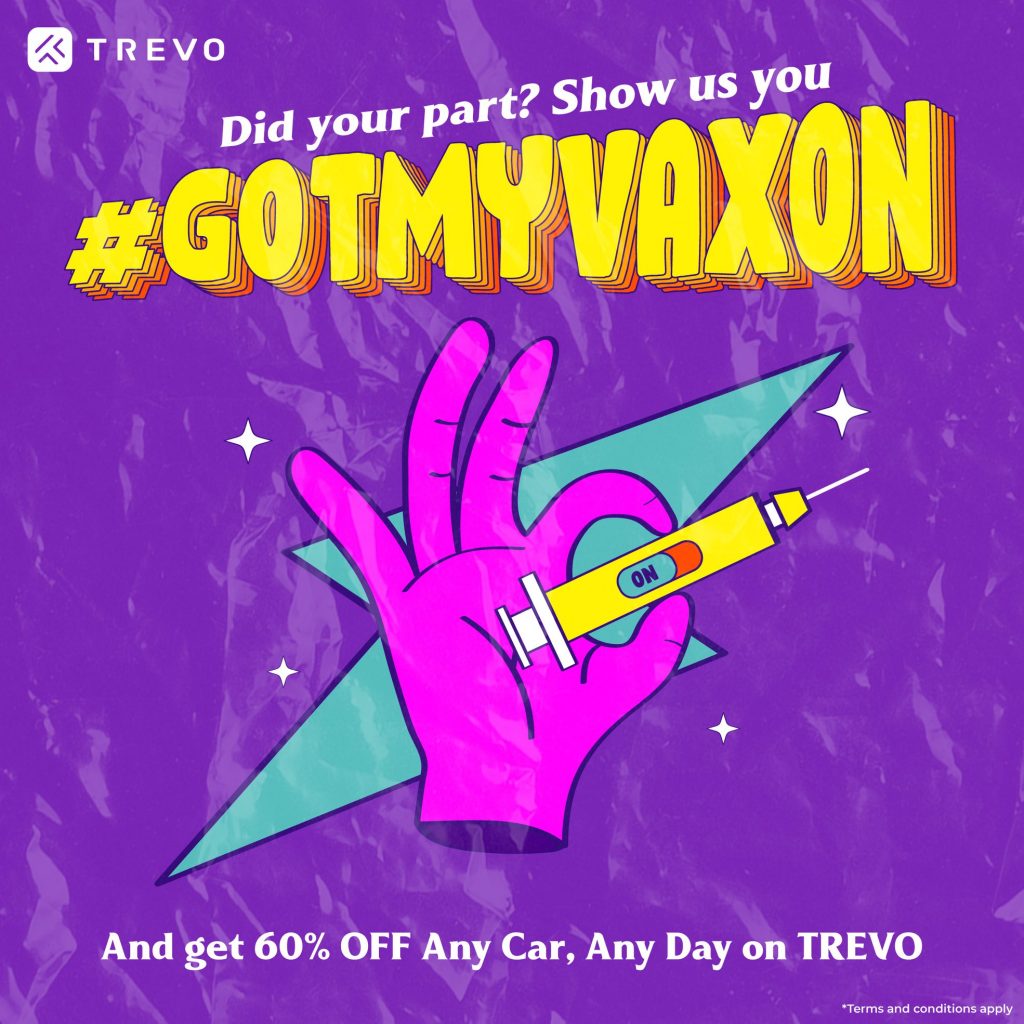 Terms and conditions
The promo code is applicable to a minimum booking duration of 2 days and above.
The promo code expires on 30 Jun 2021.
Limited to 1,000x promo codes for 60% OFF.
"When it comes to a pandemic, it's important to not just protect yourself and your loved ones. Everyone will be better protected if friends and strangers alike are protected. So, in the spirit of #LindungiDiriLindungiSemua, TREVO would like to do our bit to further promote vaccination by rewarding those who have received their jab and are motivating other Malaysians to do so," said Susan Teoh, General Manager of TREVO Malaysia. 
As for promotions out there to get to and from the vaccination site meanwhile, SOCAR is currently offering free three hours off a booking as a thank you gesture to those who support the AstraZeneca opt-in immunisation programme. Valid for bookings from now till the 6th of June and can be used for SOCAR Roundtrip, SOCAR-2-YOU and SOCAR+, more details regarding this promotion can be found in the link here.