Automotive
News
Ford Ranger XL Street Special Edition Lands In Thailand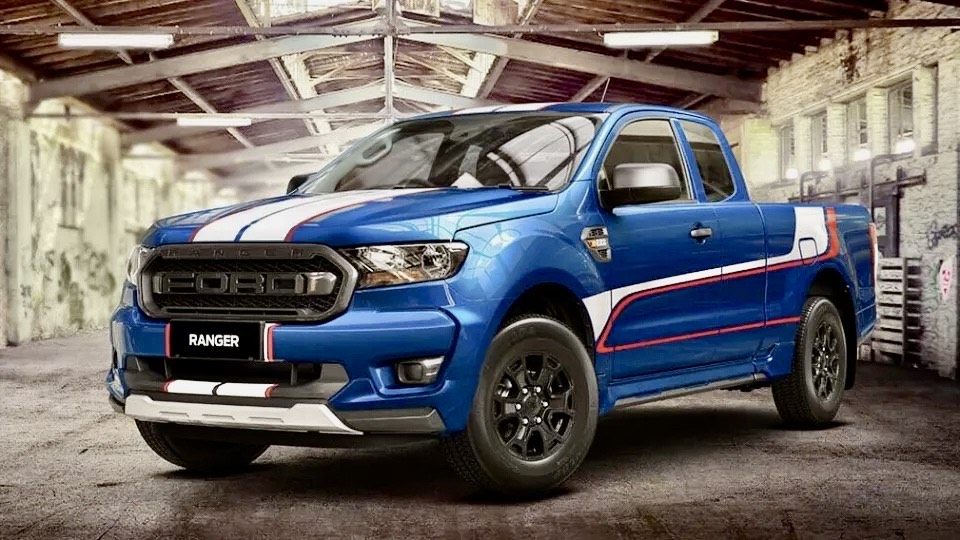 This street-ified Ranger pickup is made commemorates Ford's 25th anniversary in Thailand. 
When modifying a pickup, many seem to think that the only route to go down is by creating the ultimate off-road ready macho machine. There is however actually another way of modding one's ute though, and that is in creating a street-truck to tear up the city streets or a race track.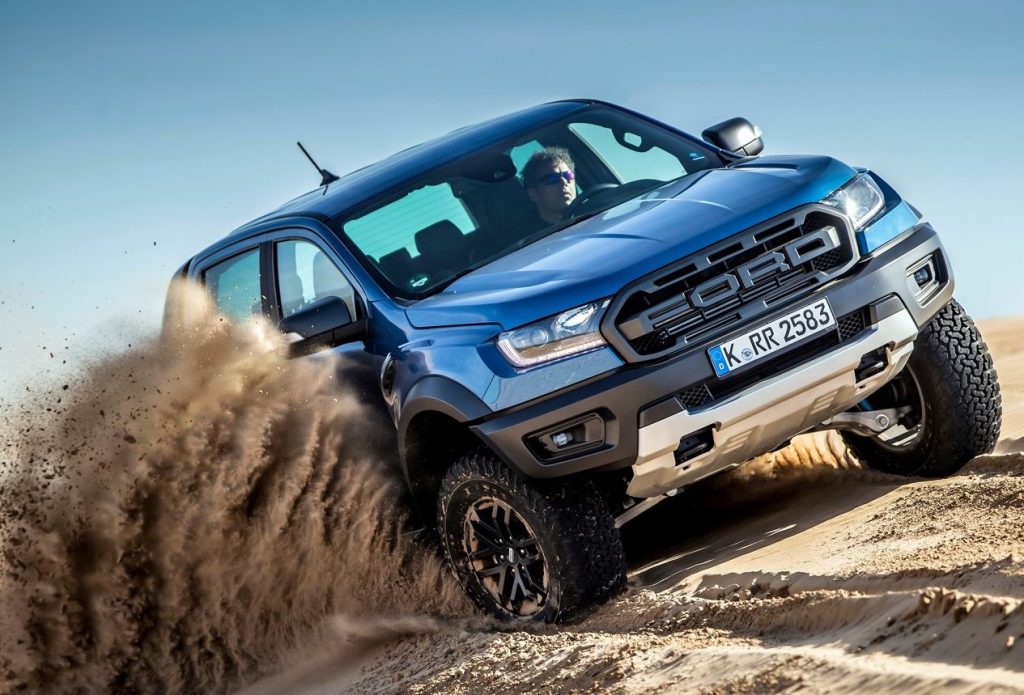 And that is exactly what Ford themselves have recently done to their Ranger, with the launch of a Street Special Edition of their pickup in Thailand. Built to commemorate the American automaker's 25th anniversary over in the Land of Smiles, this limited-run variant also conveniently pays homage to its track-prepped sibling currently competing in the country's Super Pickup racing series.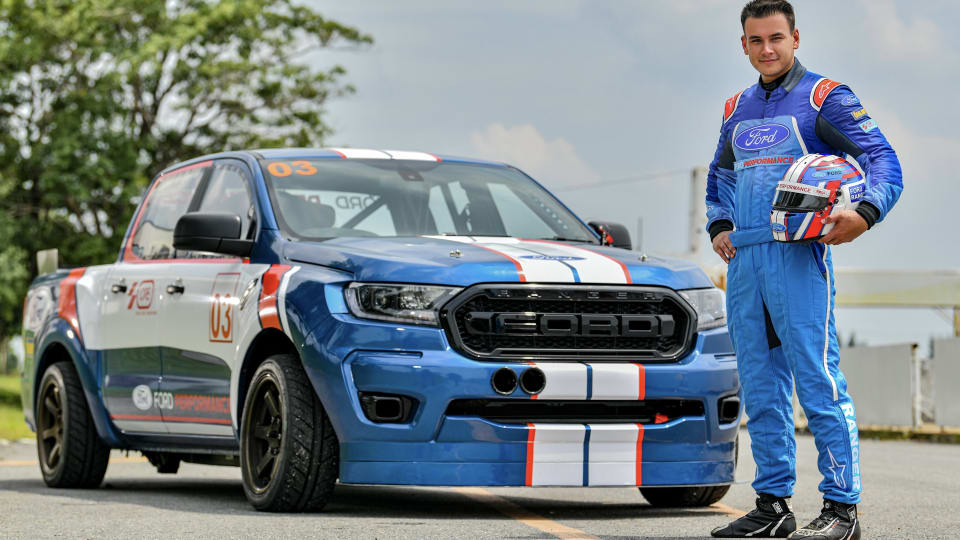 Now delving further into the technical details regarding this Street Special Edition of the Ranger, it is essentially a tarted up version of the already street-ified XL Street Super Cab variant launched late last year over there. Hence the reason why this particular Ford truck only sends power to solely its rear wheels through its six-speed manual transmission, as opposed to driving all four wheels as per its off-road focused siblings.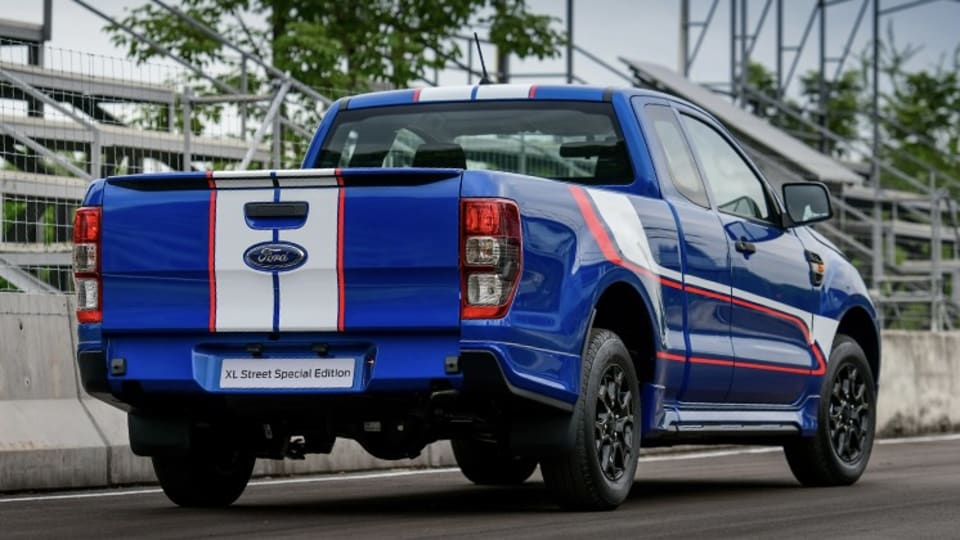 Going by the pictures here too, the other notable difference brought upon by being based on the XL Street variant will be the Super Street Edition's significantly lowered ride height. Something that is brought into further relief by the black 16-inch alloy wheels wrapped in street tyres, which look hilariously tiny underneath those massive(ly flared) wheel arches.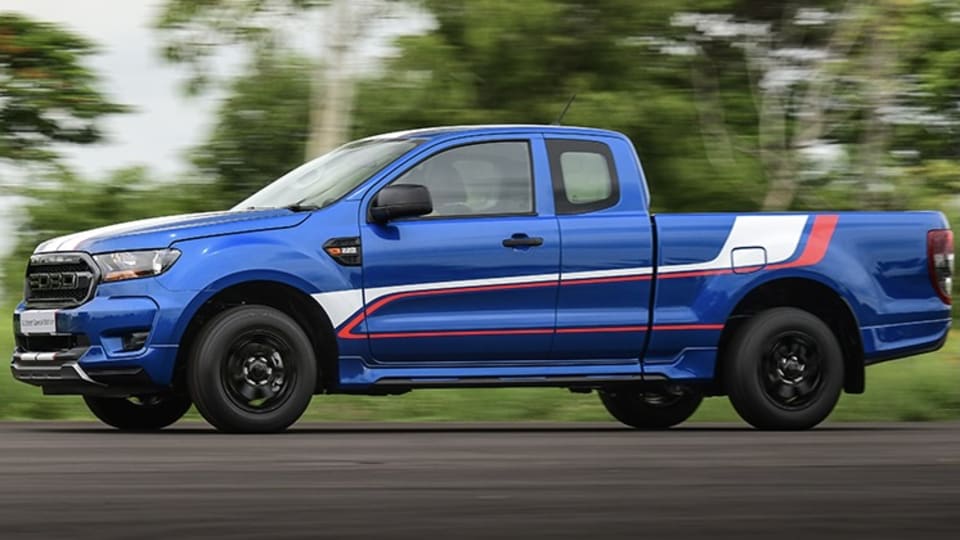 Speaking of those flared wheel aches though, unique to the Street Special Edition Rangers is a muscular body kit that comprise of front and rear bumper extensions, side skirts, as well as a cheeky tailgate spoiler for a more race-ready exterior aesthetic. Exclusive to these limited-run Ford pickups too are a new aggressive front grille, black wing mirrors caps and door handles, in addition to white and red decals which are (vaguely) similar to that on its track-ready twin.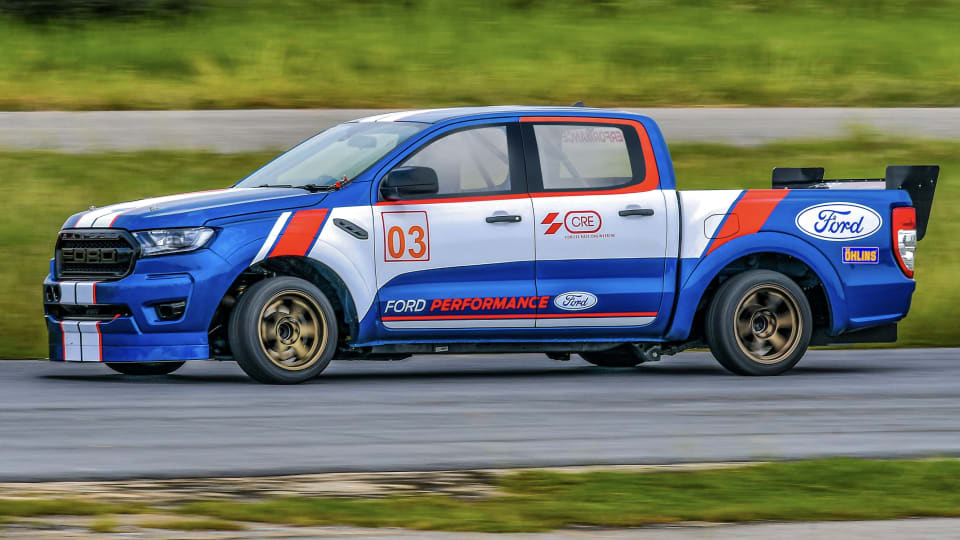 Similar to the rest of the Ranger lineup however is the 2.2-litre turbodiesel four-cylinder engine under the hood of the Street Special Edition, that produces 160 hp and 385 Nm of torque. The amount of kit found within the cabin is also much like the rest of its siblings, with the highlights being an auto-dimming rear-view mirror, and an 8.0-inch central infotainment touchscreen hooked up to a six-speaker sound system.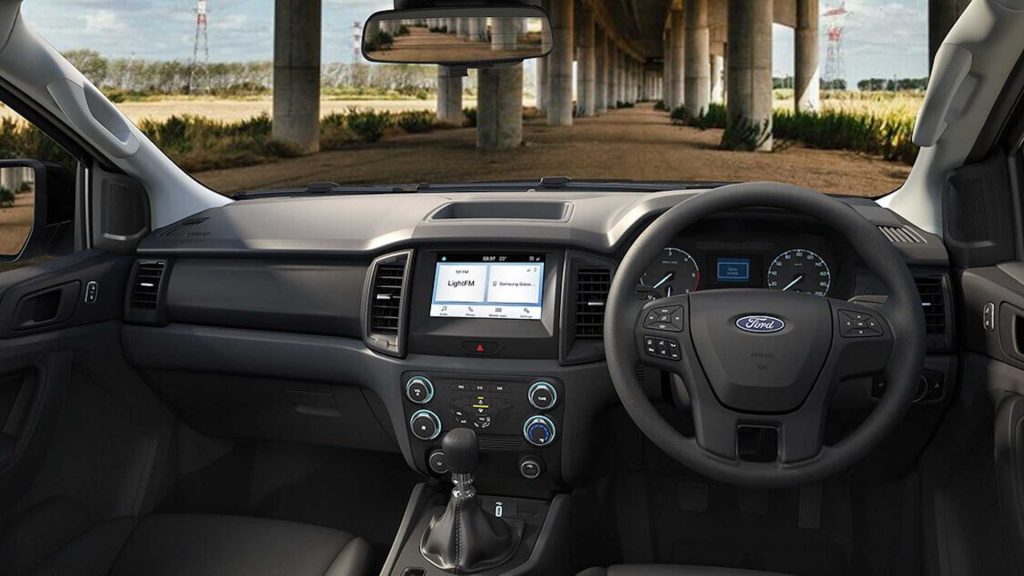 Only 300 units of this Ranger XL Street Special Edition will be produced for the Thai market, with Ford confirming that it has no plans yet to sell it in any other markets. A shame though, as this could perhaps have been a breath of fresh air in the increasingly off-road focused pickup market locally.