Automotive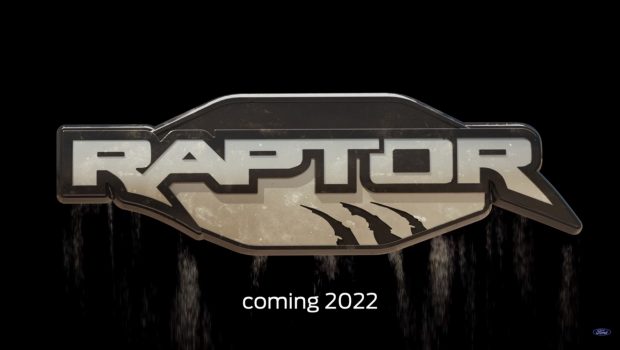 Published on September 21st, 2021 | by Joshua Chin
0
Ford Teases Imminent Arrival Of The Bronco Raptor
This new off-road ready Raptor-fied Bronco is to arrive some time next year. 
Now to those who think that their new Bronco is just a bit too tame, Ford may soon have the answer for you. That is as there is going to be a new Raptor variant of this Blue Oval 4×4, with an arrival date slated for some time next year. 
Teased recently on Twitter by Ford CEO Jim Farley himself, there is unfortunately not much details thus far on this Raptor-fied Bronco. It has however been revealed that this particular spec of SUV will net a new front grille, which has the FORD letters stamped across it alá F-150 Raptor.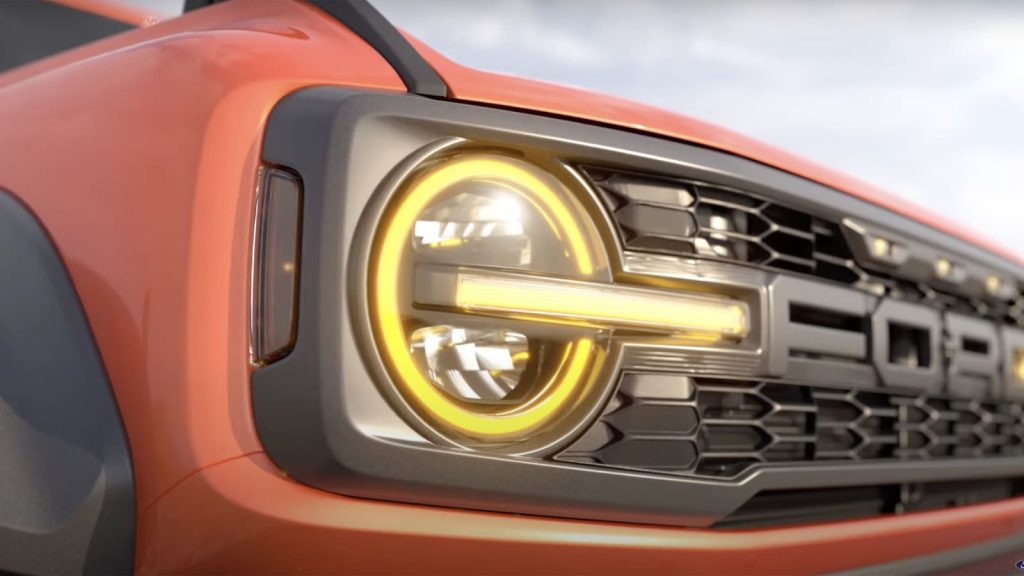 In continuing on the styling too, spy shots of the Bronco Raptor suggests for it to feature the usual off-road enhancements like a raised ride height and flared wheel arches, that hide beneath it chunkier tires for a more aggressive and wider stance. It has also been rumoured these Ford SUVs will be available in a unique Code Orange exterior hue, just to add a bit more pizazz to the proceedings. 
On the topic of pizazz though, some will probably be a tad disheartened to hear that Ford will not be plonking a honking great V8 under the square hood of its Bronco Raptor. Having said that however, the rumoured 400 hp to be coming from a 3.0-liter EcoBoost V6 borrowed from the Explorer ST is nevertheless about a 70 hp bump from what is currently being eked out of the standard car's 2.7-litre six-cylinder.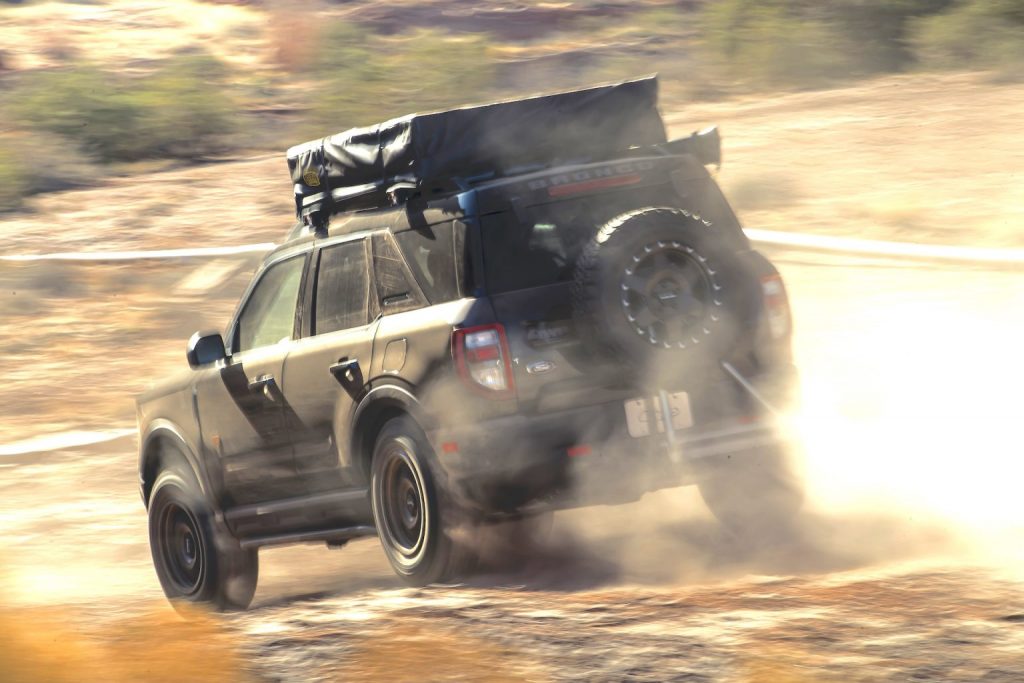 There is also word on the street that there might be an even more powerful — presumably named Raptor R — variant of the Bronco that will feature the 450 hp six-pot from the aforementioned F-150 Raptor. This top-tier variant too is likely to feature a litany of creature comforts as standard like a heated steering wheel, adaptive cruise control, and a 10-speaker sound system.
It is worth highlighting once again however that these points made above are all but speculation for the present moment, with nothing officially confirmed by Ford themselves thus far. Seeing though that 2022 is only a few months away now, official details for the Bronco Raptor hence shouldn't be too long to come.