Motorcycles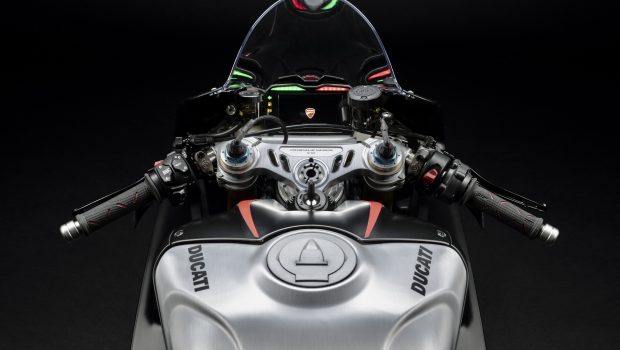 Published on August 22nd, 2022 | by Aaron Fernandez
0
Ducati Panigale V4 SP2, the ultimate racetrack machine
The Ducati Panigale V4 SP2 is the newest addition to the Panigale series of superbikes. This new 'ultimate racetrack machine' as Ducati calls it, is their lates top-of-the-range model which is designed to outperform the previous Panigale models.
The Panigale V4 SP2 is characterized by the special "Winter Test" livery, in which the matt black of the fairings is combined with the matte carbon finish of the rims and wings, contrasting with the bright red accents and the brilliance of the exposed brushed aluminium tank. The Ducati Corse logo is found at the lower fairing area near the new hot air extractors with a red detail bearing.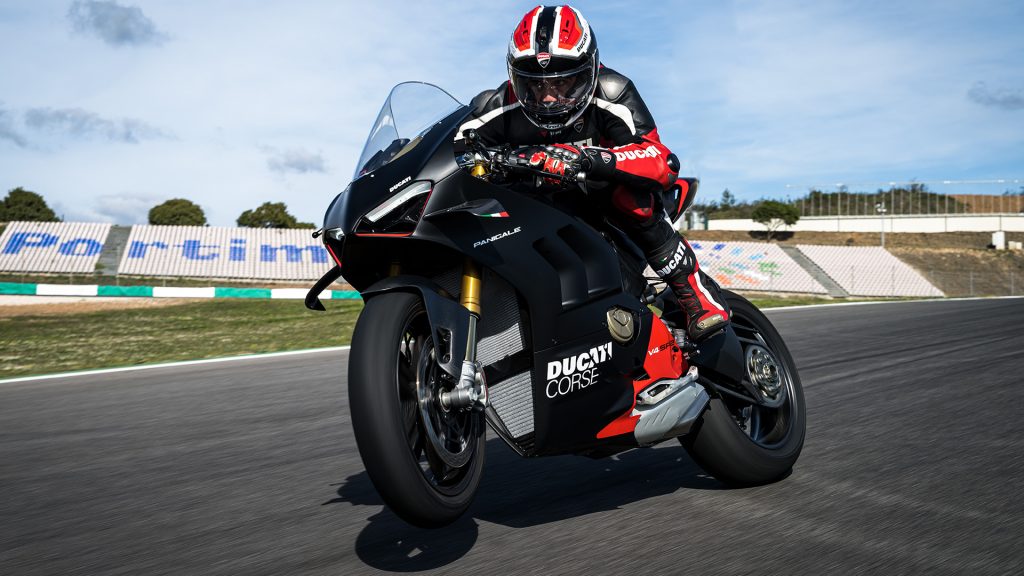 Powering the Panigale V4 SP2 is the 1,103 cc Desmosedici Stradale V4 engine. Although this was previously sourced by MotoGP, this year the engine was further optimized to deliver a much higher output than before. The Euro 5 version engine delivers 215.5 hp at 13,000 rpm.
Since there is already a Panigale V4 previously released, what are the key differences between this model and the new one? Well, this 'SP2' version has high-quality 5-split spoke carbon wheels, 1.4 kg lighter than the aluminium forged ones of the Panigale V4 S. These carbon rims are specifically designed to reduce inertia which in return improves performance, agility and speed. Brembo Stylema R® front brake calipers are also added into the Ducati Panigale V4 SP2 for high braking power.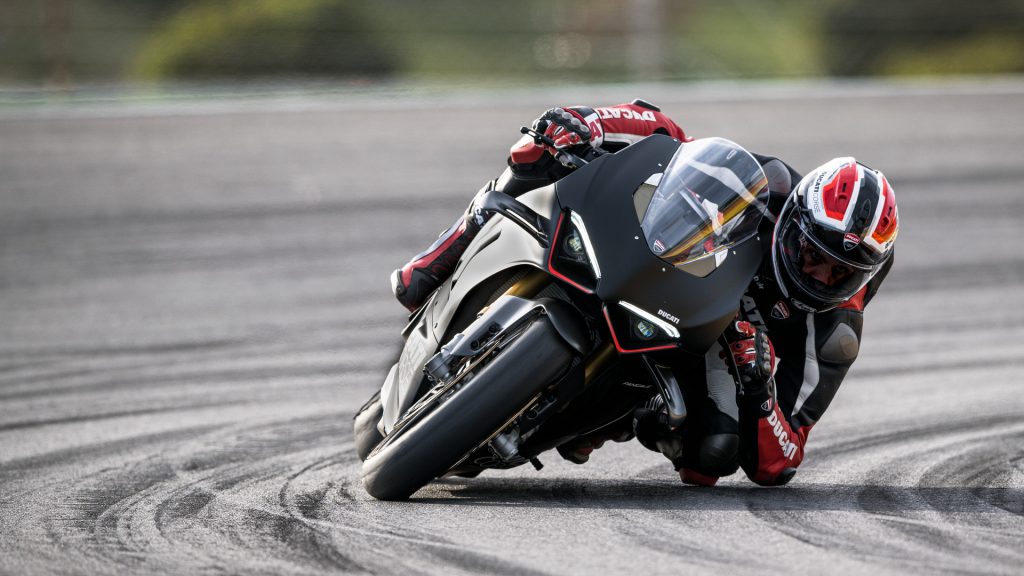 In terms of technology, the Panigale V4 SP2 includes a TFT Track evo which has the MotoGP sourced Track Evo display mode. All information needed by the driver can be viewed here including the SP2 version exclusive, Ducati Data Analyzer with GPS. Additionally, there are four driving modes to provide optimal performance in any scenario. The available modes are Race A, Race B, Sport and Street.
If you are interested in the Ducati Panigale V4 SP2, you can check out the official Ducati website here or go to your local Ducati dealership today.