Automotive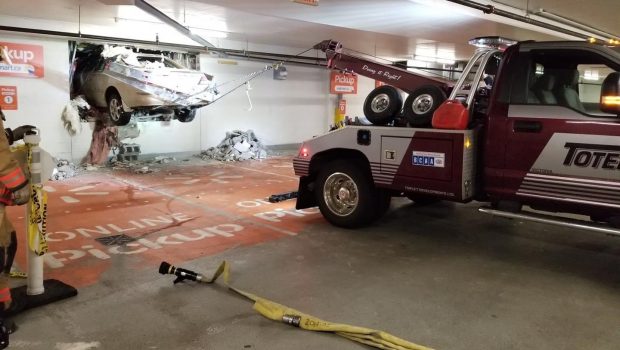 Published on April 12th, 2021 | by Joshua Chin
0
Driver Plows Car Through Carpark Wall And Into A Walmart
Employees trapped within the Walmart commercial coolers were all rescued by the fire department. 
A driver had recently managed to mistakenly plow their car through a concrete carpark wall on the parkade level of the Uptown Mall in Saachin, Victoria and into the interior of a Walmart. 
Occurring at around 4.30 p.m on Friday the 9th of April, three employees became trapped within the commercial cooler of the supermarket's deli section as a result of the crash. Fortunately however, both the workers and the driver who crashed the car through the wall amazingly only suffered minor injuries and were since rescued and treated in a timely fashion by the prompt arrival of the Saanich emergency services that arrived en masse to the scene of this accident.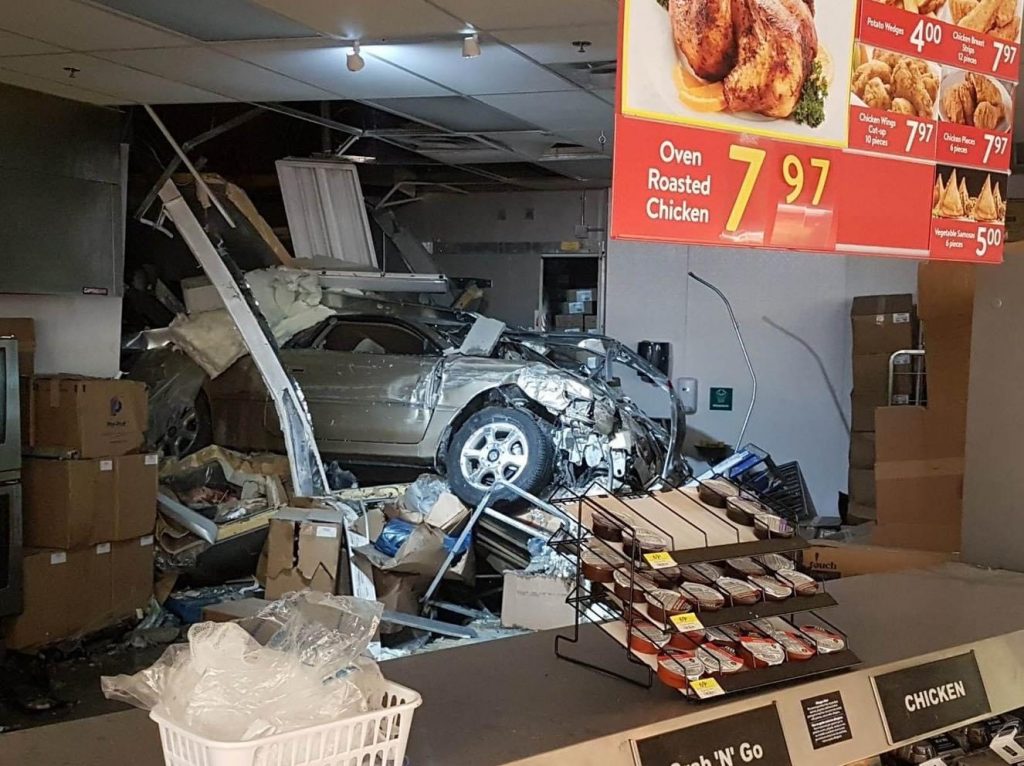 The large response by the local first responders was due to the fact that this car crash was initially thought off to be an explosion that occurred within the shopping mall. "We had every engine from our department respond," said Saanich Fire Department Capt. James Crighton who was at the scene at the time.
Firefighters remained on the scene for several hours later to investigate the cause of the crash, as well as to stabilise the vehicle and to suspend the ceiling within the shopping mall. Building inspectors were also called on to the site in order to assess the structural integrity of the mall.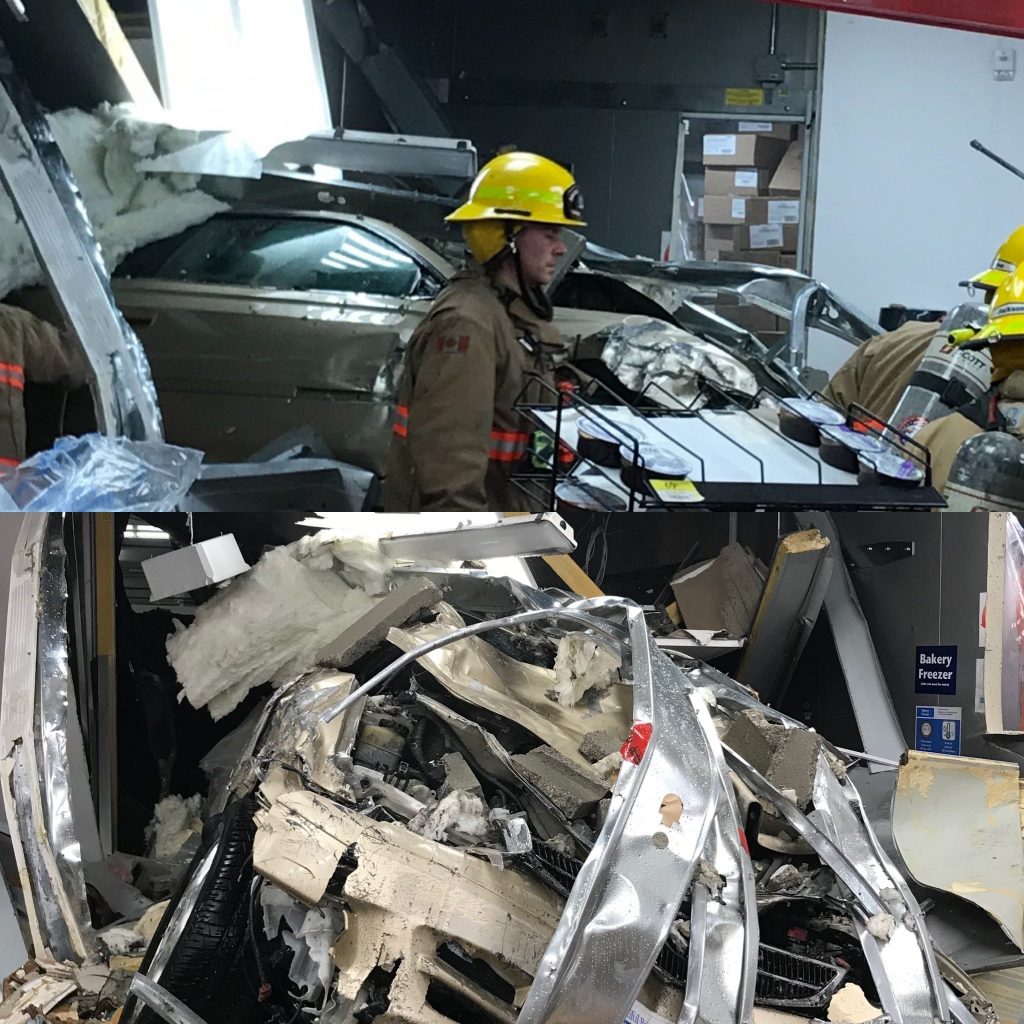 By the next day (Saturday), the building inspectors have given the green light for the mall to reopen. "We can confirm that no structural damage was done to the building," said Kristy Lowes, general manager of the Uptown Mall. 
Uptown Mall's Walmart however has yet to reopen its doors to customers on Saturday, as clean up and repairs within the departmental store continues. The car though has been already extricated from within the deli section on Friday night, through another hole that had to be cut in another section of the carpark wall from which it had crashed through.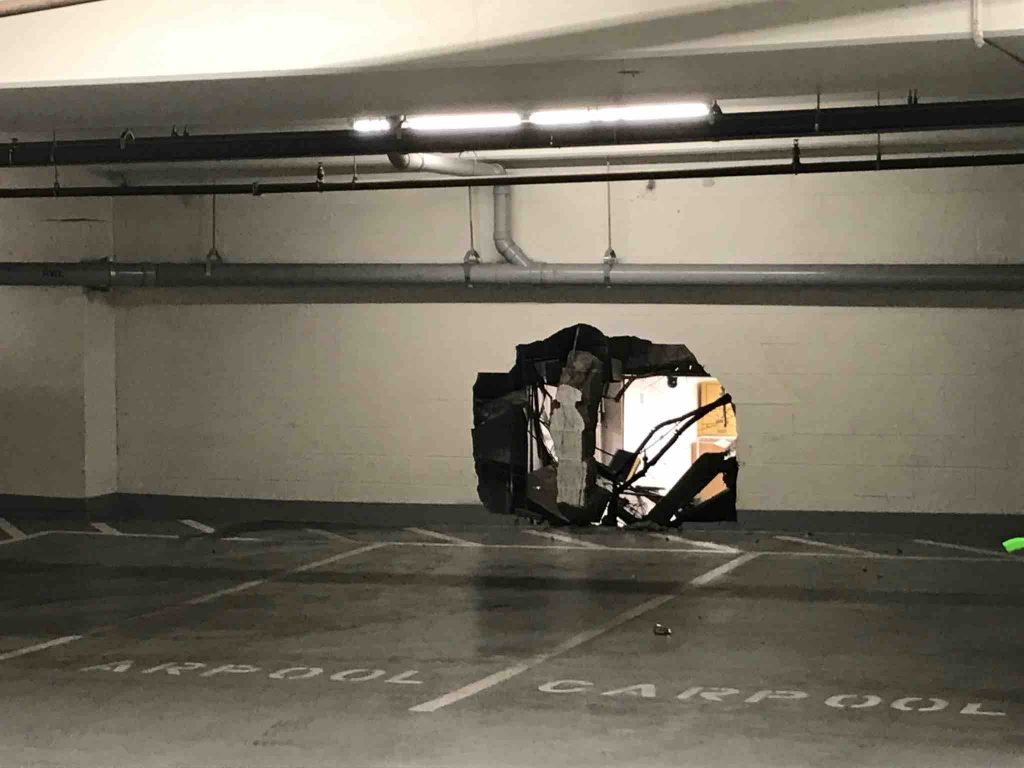 Though no further details regarding the crash has yet been officially revealed by investigators, reports by various local news outlets are pointing to the misapplication of pedals by the elderly driver of the car being the cause of this accident. A frighteningly common phenomenon to occur, it is fortunate then that most modern cars these days feature pedal misapplication control as part of their active safety suite which could have most probably prevented such an accident from happening in the first place. 
If the speculated cause of the accident does ring true however, it does touch upon the touchy topic as to when exactly is an elderly driver not able to safely drive on public roads anymore. Should there be an age limit to when the elderly should have their licenses revoked, or perhaps at least made to take an annual driving test in order to maintain their driving licenses?