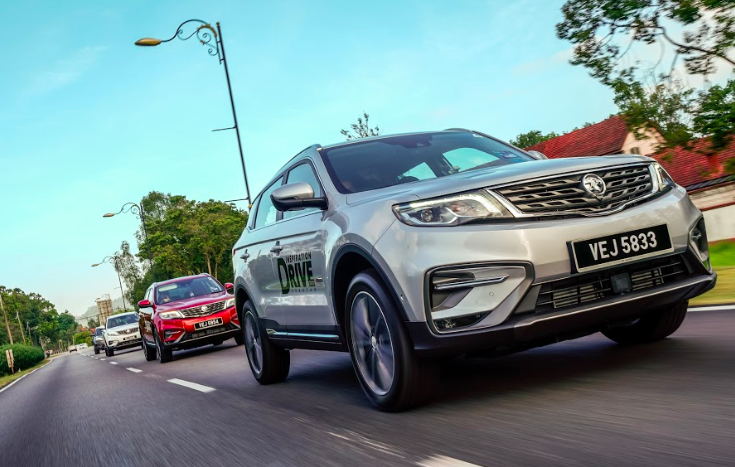 We have just been informed that the Kompleks Automotif DRB-HICOM in Pekan at the Kawasan Perindustrian Peramu Jaya will resume operations starting tomorrow morning, the 13th of May 2020. This is good news for the many factory workers and administrative employees who need to get back to work and restart our automotive industry.
DRB is heavily involved in the automotive business in Malaysia. DRB also has the vehicle logistic and warehousing business.
RELEASE: We refer to the above matter and our memorandum dated 09.05.2020. Please be informed that the local authority ("PBT") has given a conditional approval for company to operate provided that the company has declared a plan to do the Covid-19 screening test for all of the employees. With that condition, we are allowed to resume our operation as we have declared to PBT our planning to do the Covid-19 screening test. In that event, you have to declare the commitment dates for the Covid-19 screening test and completing the test accordingly.
Hence, we hereby would like to announce that all operations of our Company including production and shared services activities will be resumed on 13th May 2020 (Wednesday).
In line with our decision to resume the operation, we seek your full cooperation to comply with all related laws of Malaysia especially the stringent health Standard Operating Procedure (SOP) issued by the State Government of Pahang shared with you previously. Further, kindly observe our internal rules, regulations and Guideline for Business Continuity Plan for Covid-19 which is subject to any other necessary revision in future in order to suit the "new normal" following the Covid-19 pandemic.
In regards to the commercial planning and the approval to enter our premise on 13th May 2020, we will update separately on the details of it through our authorise representative. We also reserve our right to deny any entry of your employees, suppliers or contractors into our premise at any time considering any possible risk possess by any of them.
As highlighted before, if there is any non-compliance of laws found by the enforcement authority once we resume our operation, it will cause the whole operation of the Company to be suspended and it will constitute as an offence under the Prevention and Control of Infectious Diseases Act 1988. In any event, we reserve our right to impose the same liability on you for any damages arising from any negligence or non-compliance by your employees, suppliers or contractors inside our premise.
Please stay alert with the latest information in order to ensure our welfare and safety are protected at all time. We have to stay vigilant and be extra careful in order not to be exposed to unnecessary risk in future.