Automotive
News
BYD Showroom
Glenmarie gets a brand new BYD showroom right on the main road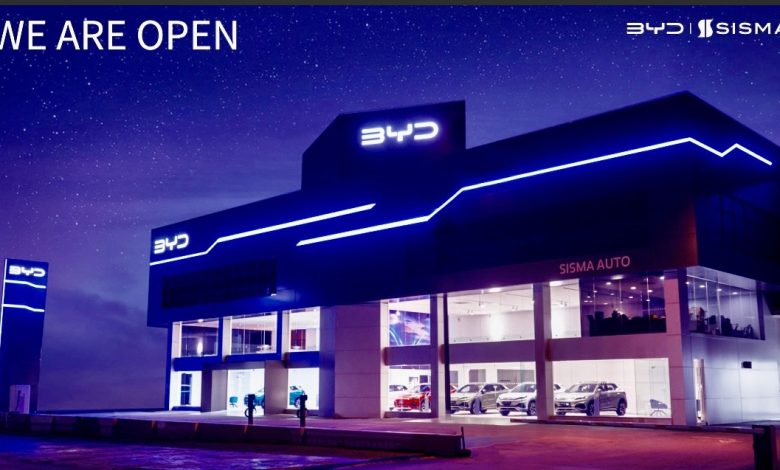 BYD electric car sales are moving fast right now and we will be seeing new swanky showrooms opening in the coming months.
The first of many new showroom is open right in the heart of Glenmarie.
Get ready for an electrifying experience! BYD Sisma Auto Glenmarie 3S, the largest and only Class A BYD facility in Malaysia, is ready to serve you.
We have everything you need under one roof, including a 9 car showroom and 16 work bay service center fully equipped with cutting-edge diagnostics tools and equipment.
Our team of experts is dedicated to handling all your BYD sales and service needs with a smile!
Don't miss out on the chance to experience the all-new BYD ATTO 3 in person. It's a game-changer, and we can't wait for you to see it for yourself!
We are open:
Monday – Saturday, 8:30am – 5:30pm
Sundays & Public Holidays, 10:00am – 5:00pm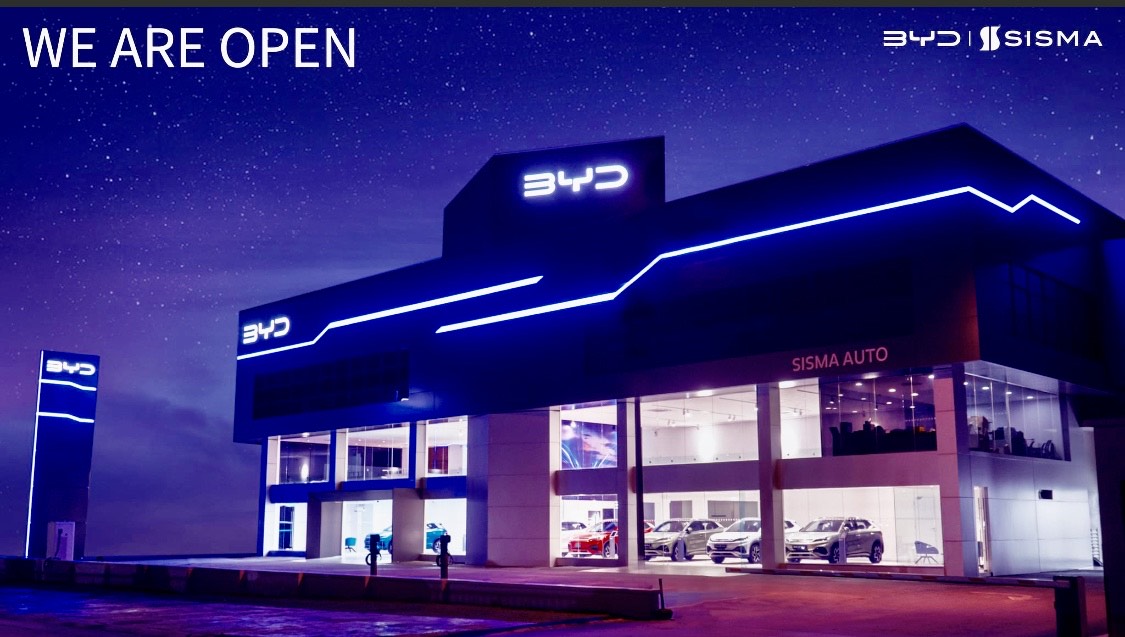 Did you know that Chinese electric car manufacturer BYD also made its debut in Japan last year with the Atto 3 and also the SEAL and Dolphin electric vehicles. This launch came after its rather impressive debut in Australia earlier in March last year and to date the sales numbers are rising fast.
BYD electric vehicles was launched earlier this year in Malaysia and is distributed by Sime Darby Motors Malaysia.
This launch came after BYD EV's were selling well in the island state of Singapore where it is launched a few months before Malaysia and it is also distributed by Sime Darby Motors Singapore.
There are many Malaysians who want a lower priced EV, priced between RM150k to RM180k and this BYD Atto 3 has delivered.
The best selling BYD electric car right now is the BYD Atto 3 which uses the bigger of the Blade batteries, which is a 60kW unit that is providing a decent 480km driving range and it takes just an hour to recharge with a DC quick charger.
On the other hand, using a household charging unit will take about 11 hours which can easily be done overnight which is what most urban users will be doing.
The BYD Atto 3 is a compact hatch and has 4,455mm length with a 2650mm wheelbase.
The cabin of the Atto 3 gets a 12.8-inch media display, which can be rotated to 90 degrees. The Malaysian Atto 3 buyer gets electrically adjusted seats, a sunroof and class competitive safety with 7 airbags, auto emergency braking, front and rear collision warning, lane departure warning, lane assist and also rear cross alert.