Reviews
BYD Dolphin Putrajaya To Arkadia Quick Test Drive Review
We had the BYD Dolphin in our hands for about two hours and this is our impression
This BYD Dolphin is slightly smaller than its sibling, the Atto 3 however, the short front and rear overhangs and long wheelbase gives the Dolphin a more spacious appearance.
Measuring 4,290 mm long and 1,770 mm wide (with wing mirrors unfolded), the BYD Dolphin features a 2,700 mm wheelbase optimized for space and comfort. The Dolphin height is 1,570 mm which gives even rear passengers decent headroom if you are less than 6 feet, 2 inches tall.
Front seats are comfortable and provided ample side support for regular nasi kandar eaters. Like the Atto 3 there is a center dashboard large (panoramic or portrait which can rotate with a touch of a button) 12.8-inch infotainment touchscreen that is easy to use and has Apple Carplay connectivity and voice assistance to entertain you when in a traffic jam.
The driver gets a 5-inch digital instrument display which provides all vital information needed on a drive.
Plus, there is mobile phone wireless charging tray, 6 speakers, keyless entry and exit, navigation preloaded inside and more.
The 'Extended range' version also features a large panoramic roof made of high-strength acoustic and thermally insulated double-layer grey glazing, with a glass area comparable to that of a D-segment car.
This provides users with an ultra-wide-angle view, a larger light area and a great moonlight view. The panoramic roof is also equipped with a 97 percent sunshade to keep out the 12 noon heat.
The extended range Dolphin comes equipped with the 60.48 kWh Blade Battery and a permanent magnet synchronous motor, this version of the BYD Dolphin can accelerate from 0 to 100 km/h in just 7.0 seconds.
The 310 Nm of torque and 201 horsepower strong motor provide seamless performance helping the Dolphin reach a maximum top speed of 160km/h which is well over the 'legal driving speed all over Malaysia.
The four driving modes include Sport, Normal, Economy, and Snow to suit driving different conditions and preferences and we Malaysians will only need to alternate between 'Economy' mode when driving in city traffic conditions and 'Sport' mode when driving on the highway or up to a hill top resort with a full load of passengers.
Drive Impressions
Well, its an electric car and like all other, torque is instant and you will love the acceleration from standstill to 100km/h and even better is the mid-range acceleration that does not hesitate.
The price difference between the two variants is RM25k and we believe that if you do decide to buy this or any electric car, best to go for a higher specification version as the added driving range of 87 kilometers, the better rear suspension system, the cabin added features and of course, the faster acceleration and mid-range 'punch' is all well worth the added monthly installment costs.
But, if you are already extending your budget to RM100k, the standard Dolphin is still a worthy electric car to get started on your EV journey. Remember, 340km of driving range in the RM99k version is still decent as this is a weeks driving in Klang Valley.
Then charge your BYD over the weekend evening when sleeping and the following week you will get another weeks of emission free driving without worrying about driving range.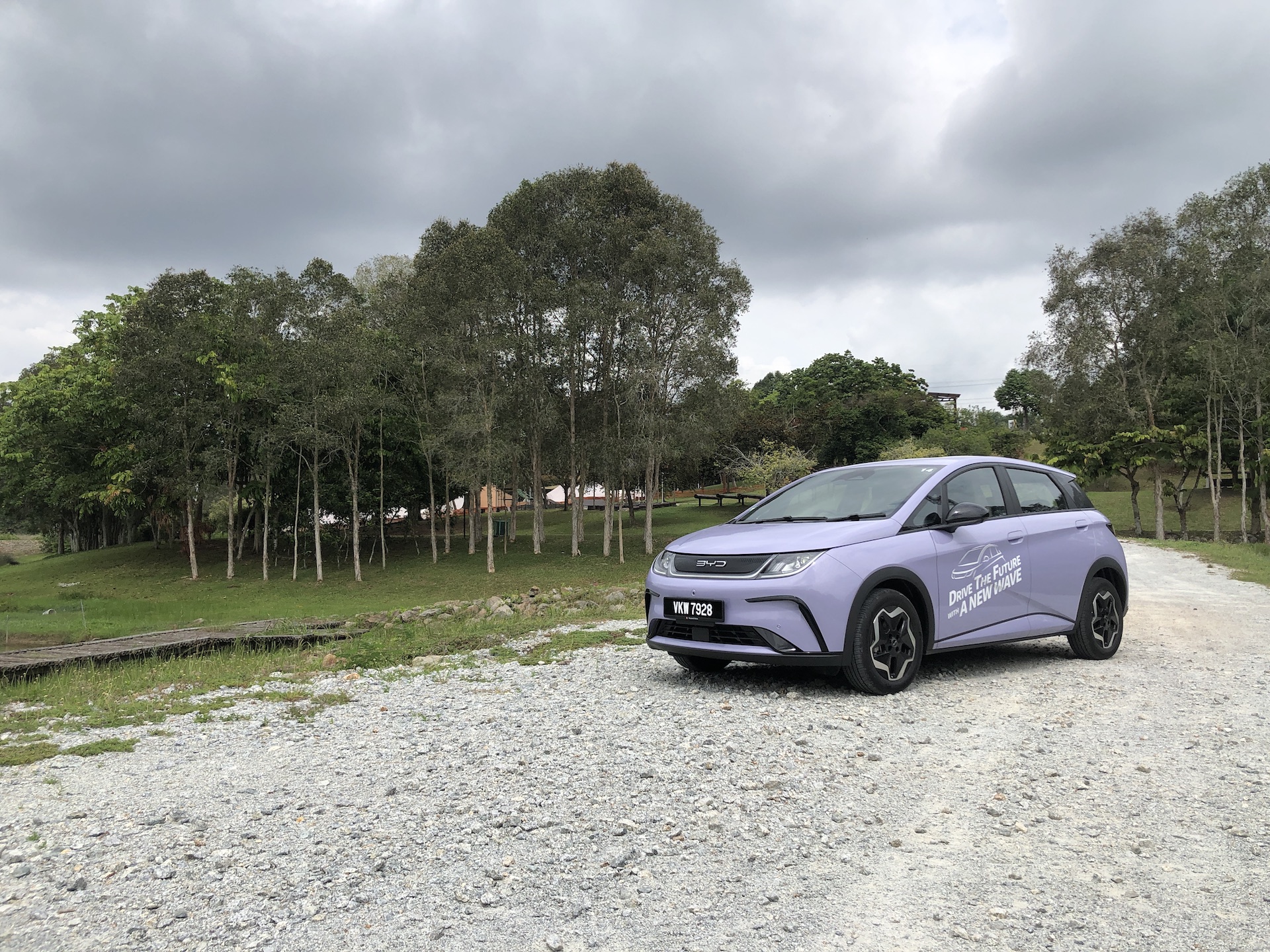 When taking an outstation trip. Yes, planning will be needed right now (charging stations are being built as you read this). So, this has to be considered and that is why most first time EV buyers still have one other car in their garage, a petrol powered car for long distance driving without the headache of planning for battery charging.
BYD Dolphin Specifications Shared Below
Standard Range
Range: 340km (WLTP)
Battery: 44.9kWh
Max DC Charging: 60kW
Motor: 70kW (94hp), 180Nm
0-100km/h: 12.3s
Wheels: 195/60 R16
Rear suspension: Torsion Beam
OTR price w/o insurance: RM100,530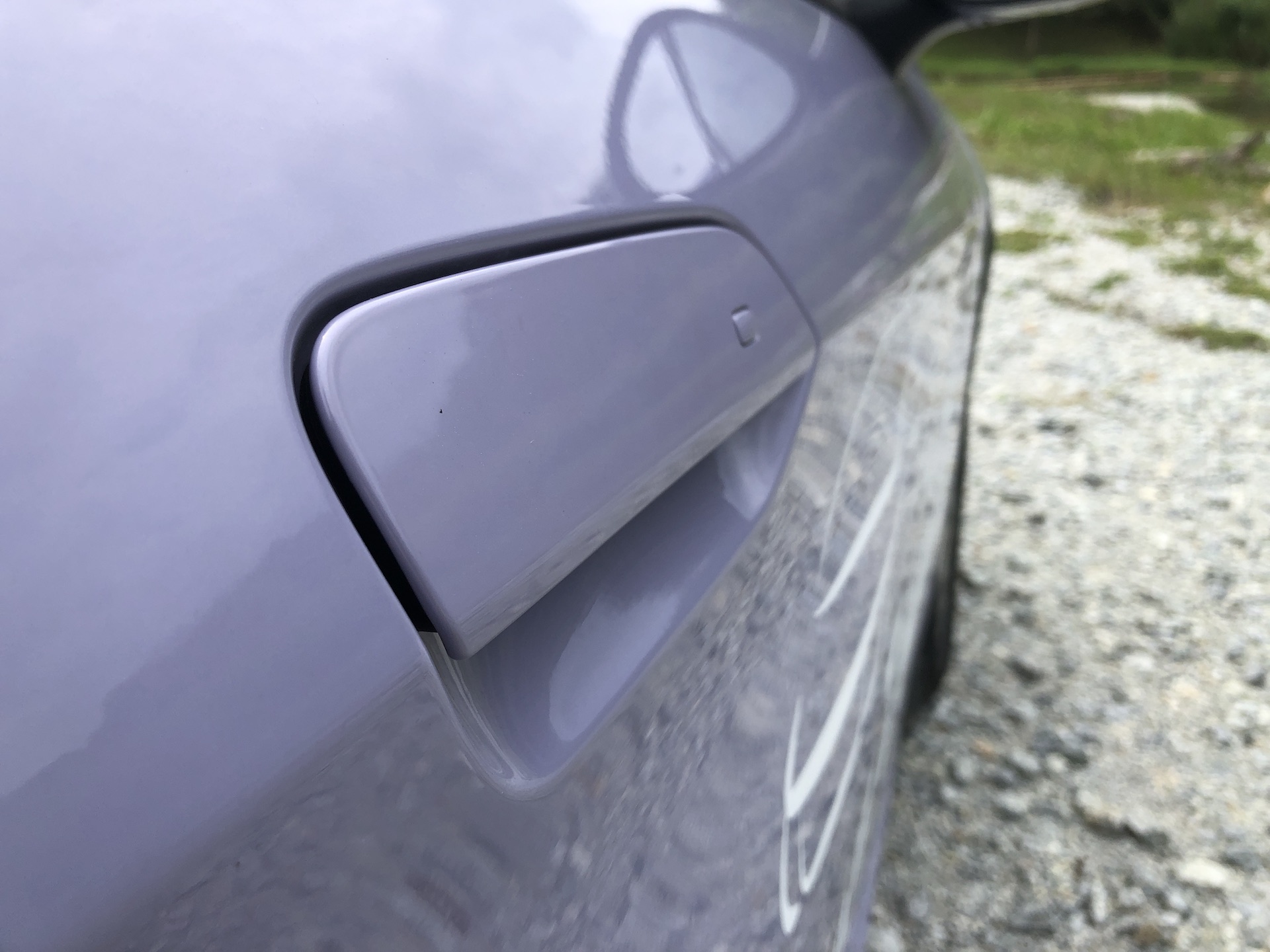 Extended Range
Range: 427km (WLTP)
Battery: 60.48kWh
Max DC Charging: 80kW
Motor: 150kW (201hp), 310Nm
0-100km/h: 7.0s
Wheels: 205/50 R17
Rear suspension: Multi-Link
OTR price w/o insurance: RM125,530