Automotive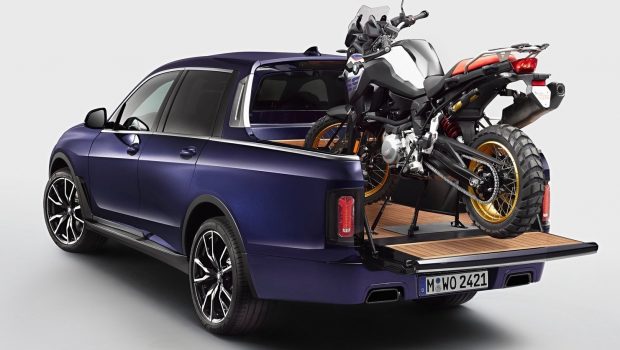 Published on July 7th, 2019 | by Hammer
0
BMW Luxury Pickup Truck Might NOT Be Produced
Mercedes-Benz was the first to start the segment, 'the premium pickup truck' when they launched their Mercedes X-Class (which is based on the Nissan Navara but with Mercedes-Benz luxury added), now comes a concept from BMW and even with them claiming it is just a one of unit, we are quite sure they developed this pickup truck to send a message to their main rivals, Mercedes-Benz that they might be rising to the segment very soon.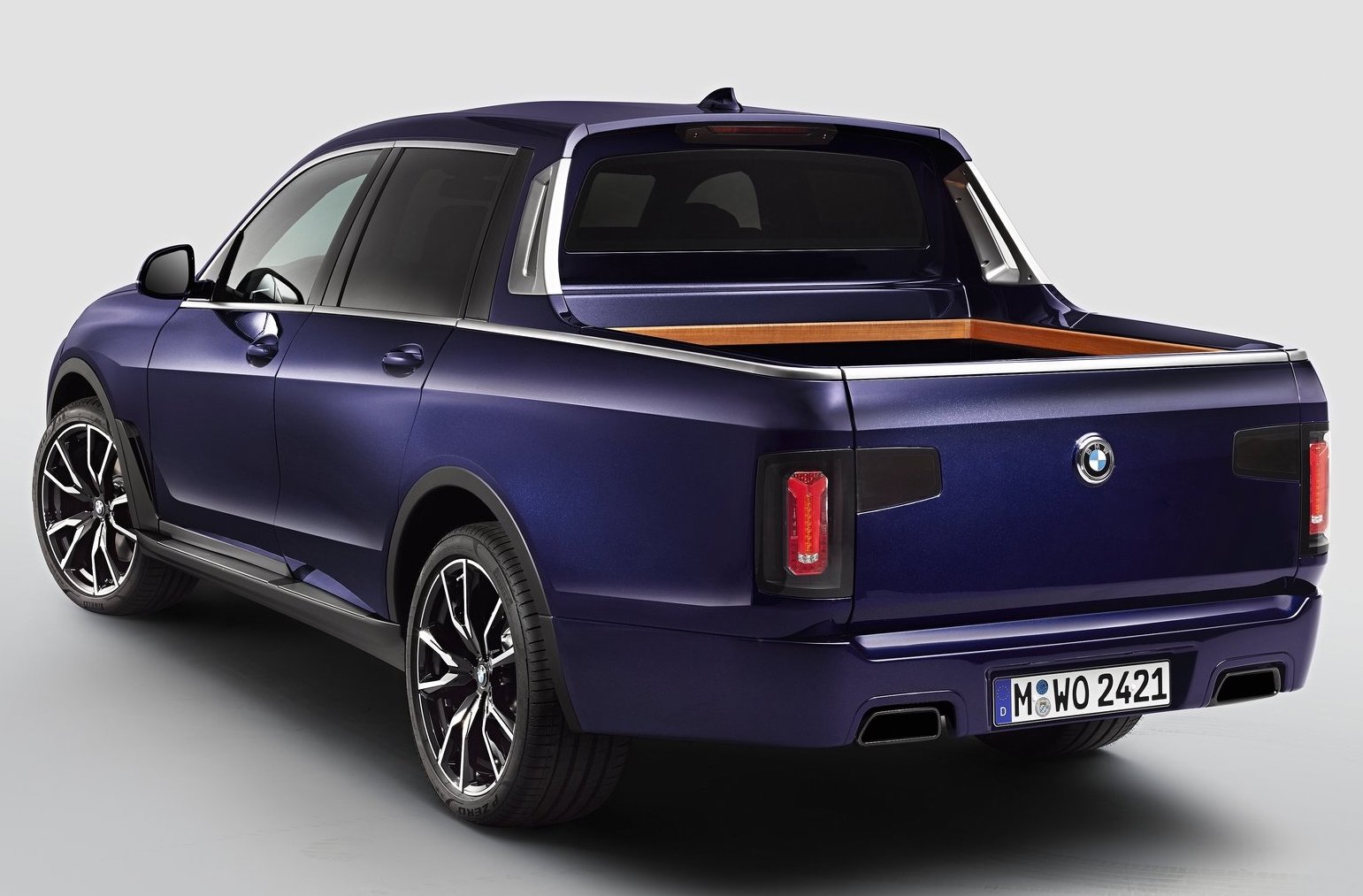 In just ten months, the twelve trainees from the occupational sectors body and vehicle mechanics, vehicle mechatronics and technical model construction turned a concept into a fully functional, road-legal automobile in show car quality. In keeping with the BMW brand's sustainability strategy, a vehicle returned from testing formed the cost-efficient basis of the concept, which the trainees consequently saved from being scrapped. The trainees were free to decide on conception and implementation, but had to forgo the additional expert assistance normally provided in concept car construction. The coherent final result gives the trainees even more reason to be proud of their practical training project. Their dream: to go for a spin in the BMW X7 Pick-up after its premiere or even take it for a trip to the mountains.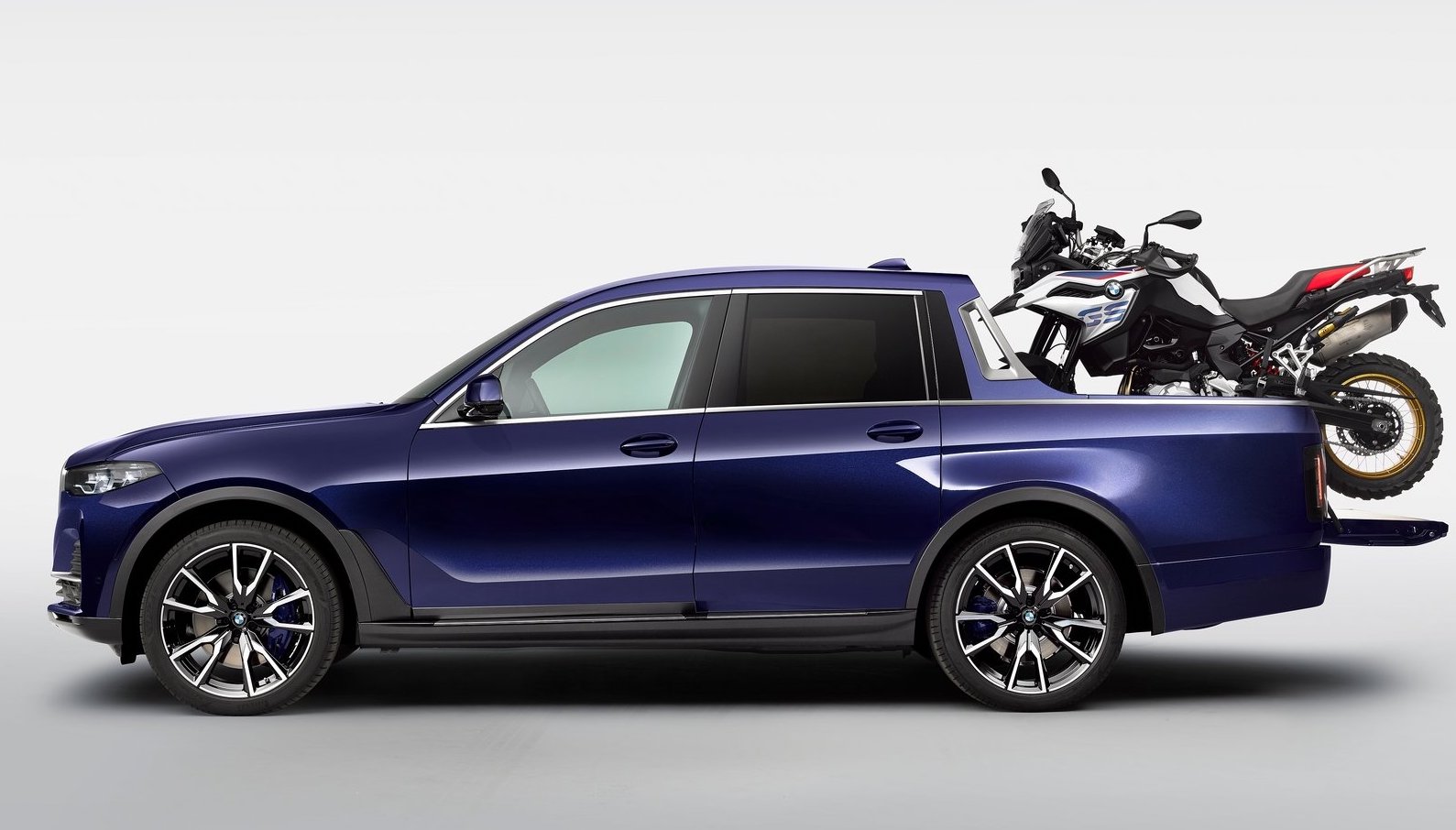 On the loading area of the converted vehicle stands a BMW F 850 GS, which is ideally suited to the BMW Motorrad Days. With a combination of touring and long-distance capability, sporty dynamics and supreme off-road qualities, the BMW F 850 GS perfectly complements the qualities of the BMW X7 Pick-up. However, in everyday life, the BMW X7 pick-up and the BMW F 850 GS are faithful companions: thanks to their excellent driving characteristics both on paved and unpaved roads, the journey is the destination.
The BMW X7 Pick-up is a one-off from BMW Group Vocational Training at the Munich location. Series implementation is not planned. Special projects such as this serve during training to convey and deploy the required capabilities in practice. Clear training contents with an occupational interest in each profession exist in such projects. The BMW Group currently trains almost 5,000 persons in nine countries worldwide.