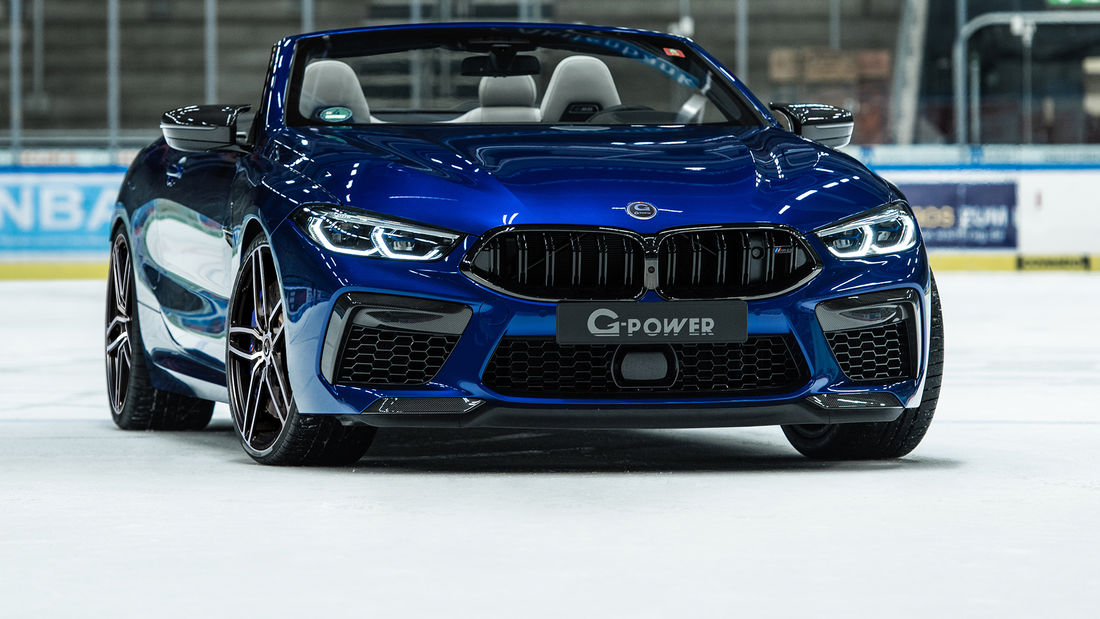 The 2020 BMW M8 Competition convertible produces 625bhp and 750 Newton meters of maximum torque and with this awesome power delivery the M8 Competition Convertible can accelerate from 0-100km/h in just 3.3 seconds. This impressive figures are still not enough for some buyers and this is why tuning companies like G-Power have good yearly profits.
For just EUR22,085 the engineers at G-Power transforms the drop trop highway cruiser into a brutal tarmac ripping track machine with almost 1,000 Newton meters of maximum torque. It might sound like a lot of money, but you get a 0-100km/h acceleration time of just 2.7 seconds (0.6 seconds faster and this will change your life?)and a top speed of 340km/h.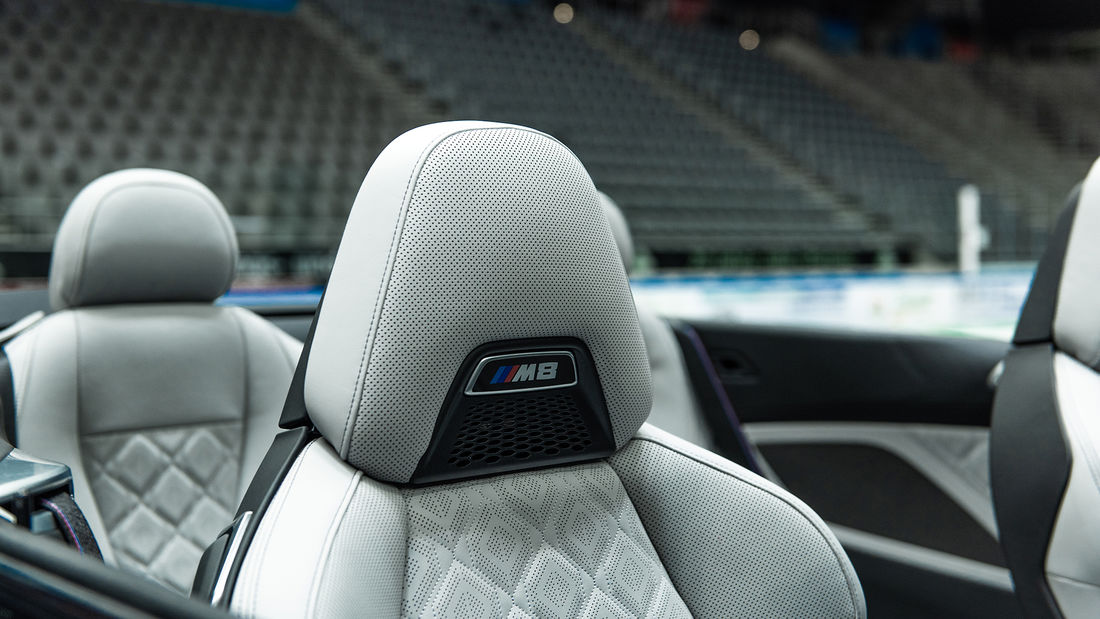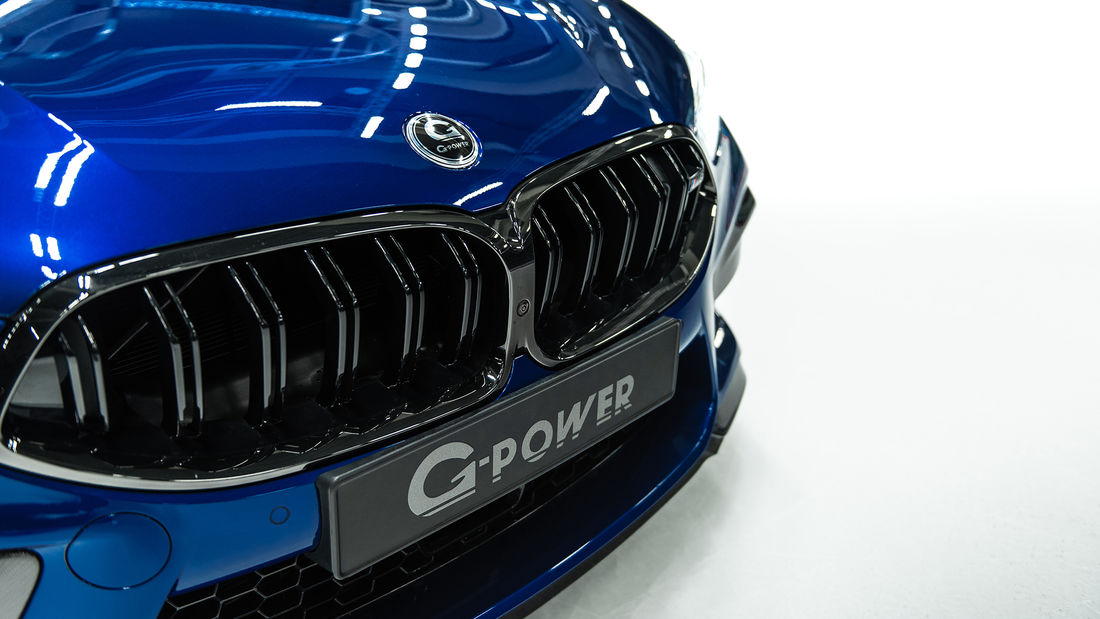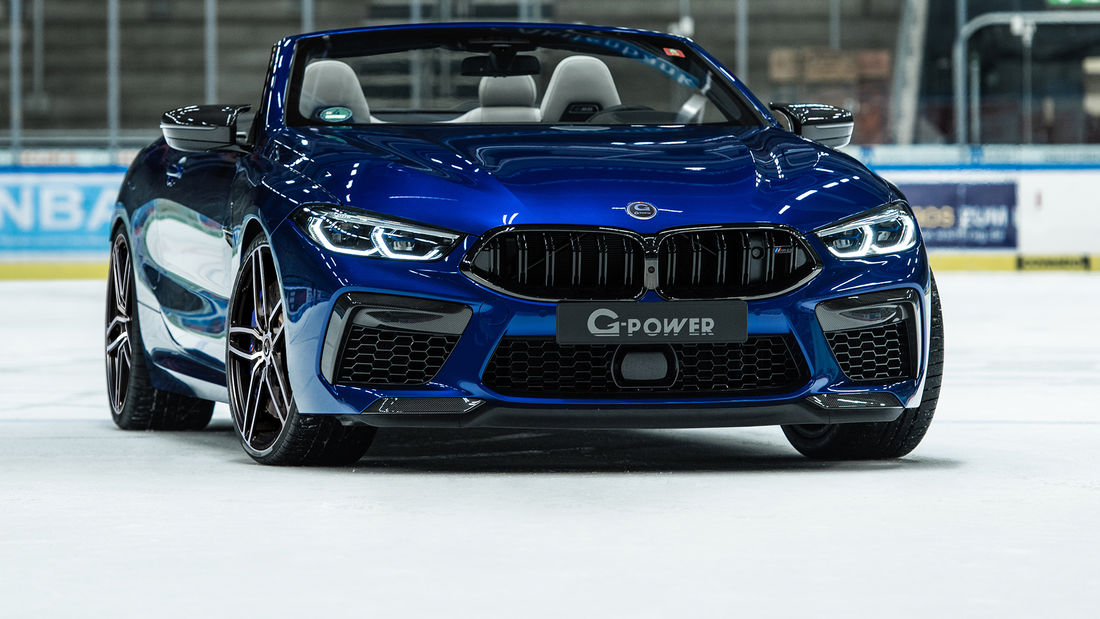 PRESS RELEASE: For more than 35 years the brand G-POWER has stood for optimized BMWs with extraordinary performance values. The fitting platform is traditionally mostly one of the top models, which are built in the hallowed production halls of the BMW M GmbH.
This was also the case for the latest creation by the G-POWER specialists, headquartered in the Swabian part of Bavaria. The G-POWER G8M Bi-TURBO is based on the equally sporty and luxurious M8 Competition Cabriolet.
In its standard production version, the open Gran Turismo already features the extremely powerful S63B44T4 eight-cylinder engine with an output of 625 hp and 750 Nm. It is even more brutishly powerful following transformation to the G8M Bi-TURBO with a whopping output of 820 hp (603 kW) and 1,000 Nm torque!
To achieve these values, G-POWER relies on a combination of software and hardware upgrades and on the one hand installs the GP-820 performance software, which includes individual, optimized programming of the maps on the factory engine control unit.
On the other hand, upgrade turbochargers with a larger compressor wheel plus improved turbine wheel and CNC-milled housings, downpipes with or without sports catalytic converters that reduce exhaust gas back pressure, and a titanium exhaust system are used. The latter produces a rousing sound backdrop that is even reminiscent of motorsport vehicles. The tailpipes are carbon-tipped.
The 820 hp version is the most powerful performance upgrade for the M8, and two further upgrades are available. The entry-level upgrade is the increase to 720 hp  and 850 Nm, which is achieved exclusively via the GP-720 performance software.
In between is the version with 770 hp and 930 Nm, in which case the BMW gets the GP-770 performance software and the downpipes with sports catalytic converters.
The G-POWER G8M Bi-TURBO stands out visually thanks to its HURRICANE RR forged wheels. The lightweight, ultra-strong twin-spoke wheels boast a 21- inch format, a black diamond cut finish and Michelin tires in the sizes 285/30 ZR21 and 295/30 ZR21.