Automotive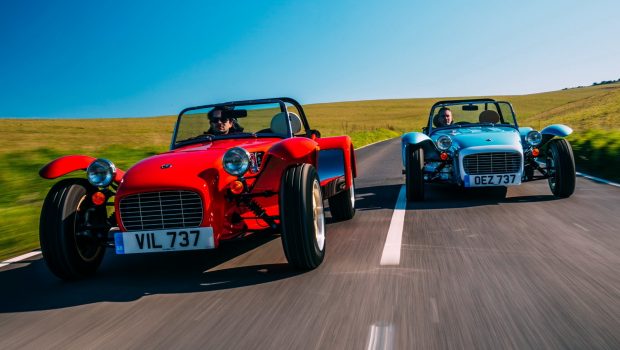 Published on May 13th, 2021 | by Joshua Chin
0
Caterham Is Currently Planning An All-Electric Seven
This new zero-emissions Seven sports car is tentatively due in 2023. 
Caterham has recently revealed that there is currently an all-electric version of its iconic Seven in the works. Though previously having reiterated its commitment to keep its petrol powertrain for as long as possible, this shift towards the plug was perhaps inevitable for the boutique British sports car maker to survive in the future.
Set to likely be unveiled at the automaker's 50th anniversary in 2023, details regarding this all-electric Seven are still unfortunately thin on the ground at the moment. What has been confirmed by Caterham CEO Graham Macdonald in an interview with Autocar however, is that this upcoming zero-emissions model will still ride and handle like its iconic fuel-drinking predecessors.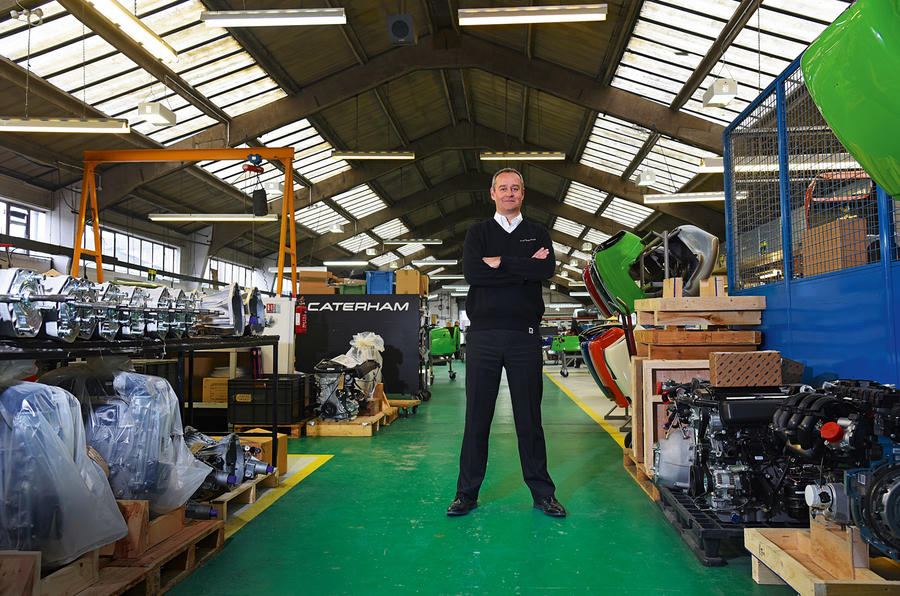 As such therefore, it is said that this all-electric Seven will be developed with a focus on keeping weight down in order to preserve the model's trademark agility and pace. This in turn means that it is expected do without some hefty EV-specific features like a regenerative braking system, as well as retain an open-wheel silhouette. 
Speaking of retaining bits from the current car, it is expected too that this EV variant will be sharing many components with its fuel-drinking counterparts. Having said that, its suspension geometry and other aspects of its chassis will be recalibrated to better manage that extra heft of the battery and electric motors.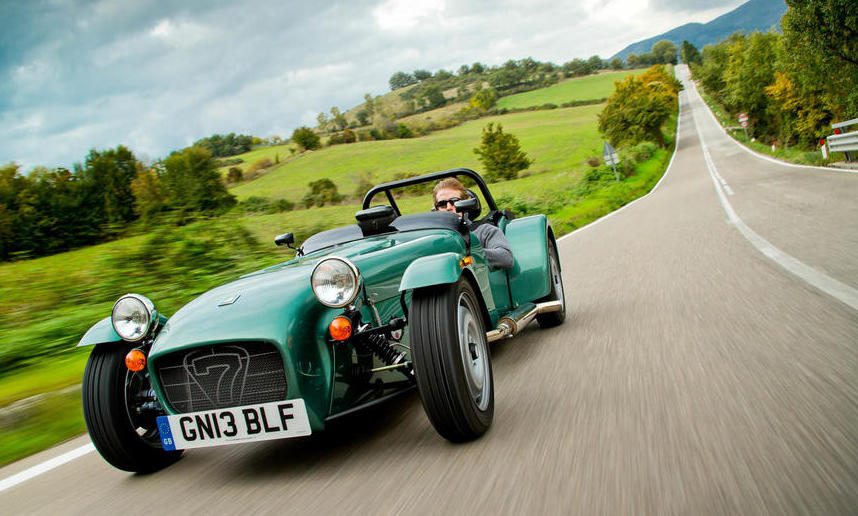 Now continuing on to the topic of performance, acceleration for this all-electric Seven is targeted to be equivalent to the blistering 2.79 second 0-96 km/h achieved by the top-trim 620R. "It's very much like a go-kart: it's two-pedal, you've got rapid acceleration and it's a different product to drive," said Macdonald when discussing a prototype that he has driven. "No less exciting, but exciting in a different way."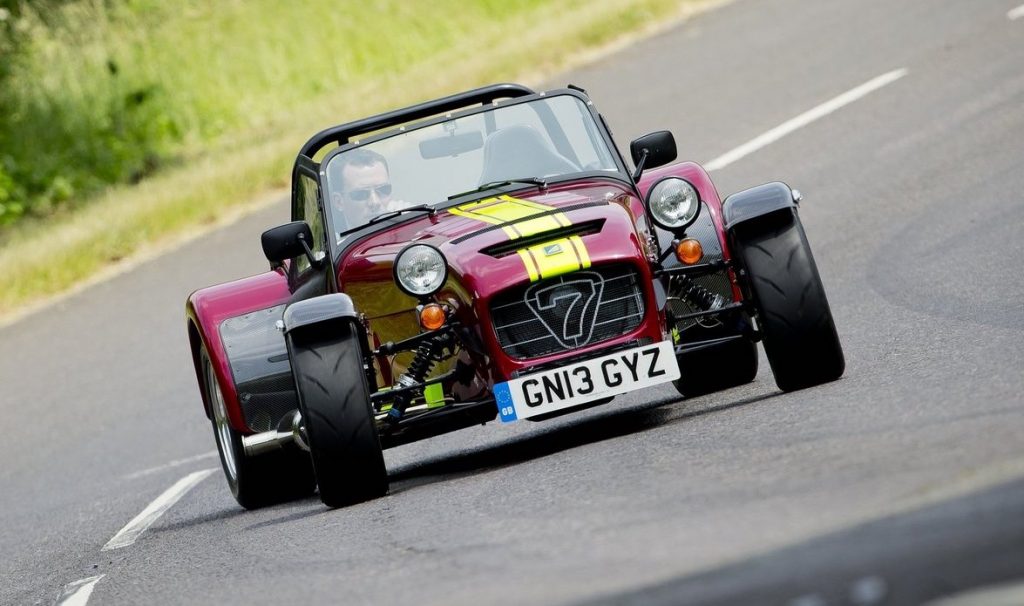 Don't let the notion of a prototype running around indicate that this all-electric Seven is nearing completion any time soon though, as there are still a couple of big decisions that still need to be finalised before this clean, green Caterham ever sees the light of day. Chief among which being the quandary regarding whether the electric Seven should be larger "and nicer to sit in" than the current car or stick to the current formula, although the latter is apparently the more likely choice at this stage of development. 
Additionally, there is also the not insignificant matter of Caterham signing a partnership deal with another manufacturer to secure a supply of batteries and motors. The British sports car manufacturer is currently tight-lipped on the suppliers it is in discussion with, but it has said that it is looking towards companies that can supply them with custom dimensions instead of securing a complete off-the-shelf architecture.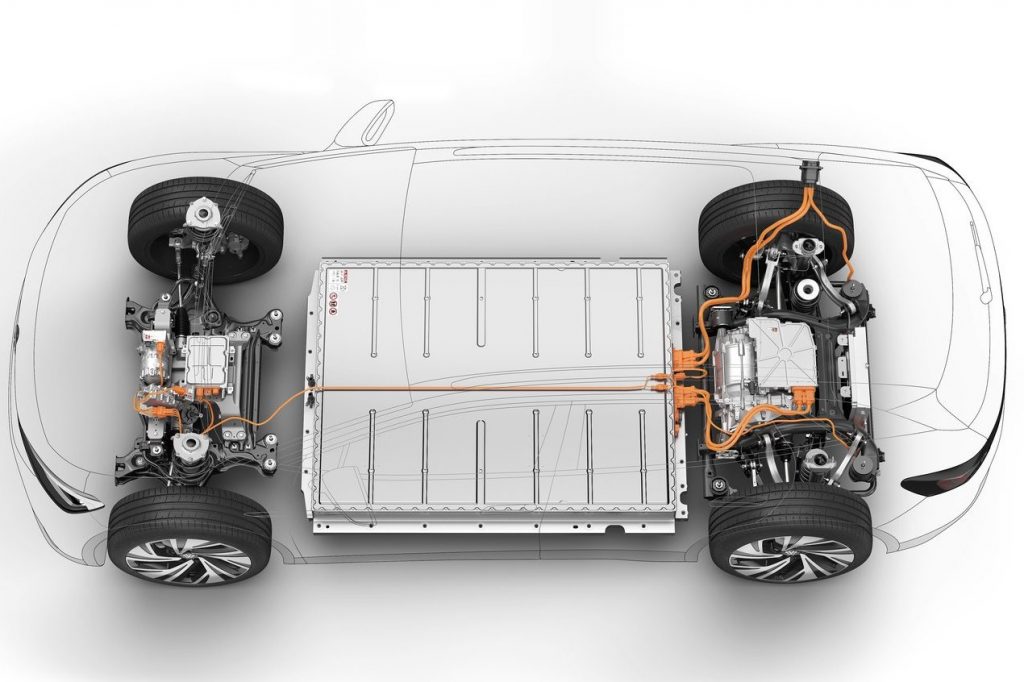 "I think we would enter into some sort of partnership whereby we can purchase batteries and get them made to fit our dimensions, rather than buy a square skateboard that has a body-in-white on top. That loses the Caterham," explained Macdonald. 
Stating that it will arrive sometime within the next five years, Macdonald is also dangling the possibility of a racing variant for the all-electric Seven to join its road car counterpart. This track-spec sports car however has been said to need either rapid charging or battery swapping capabilities, neither of which will likely be seen in the road-biased alternative.