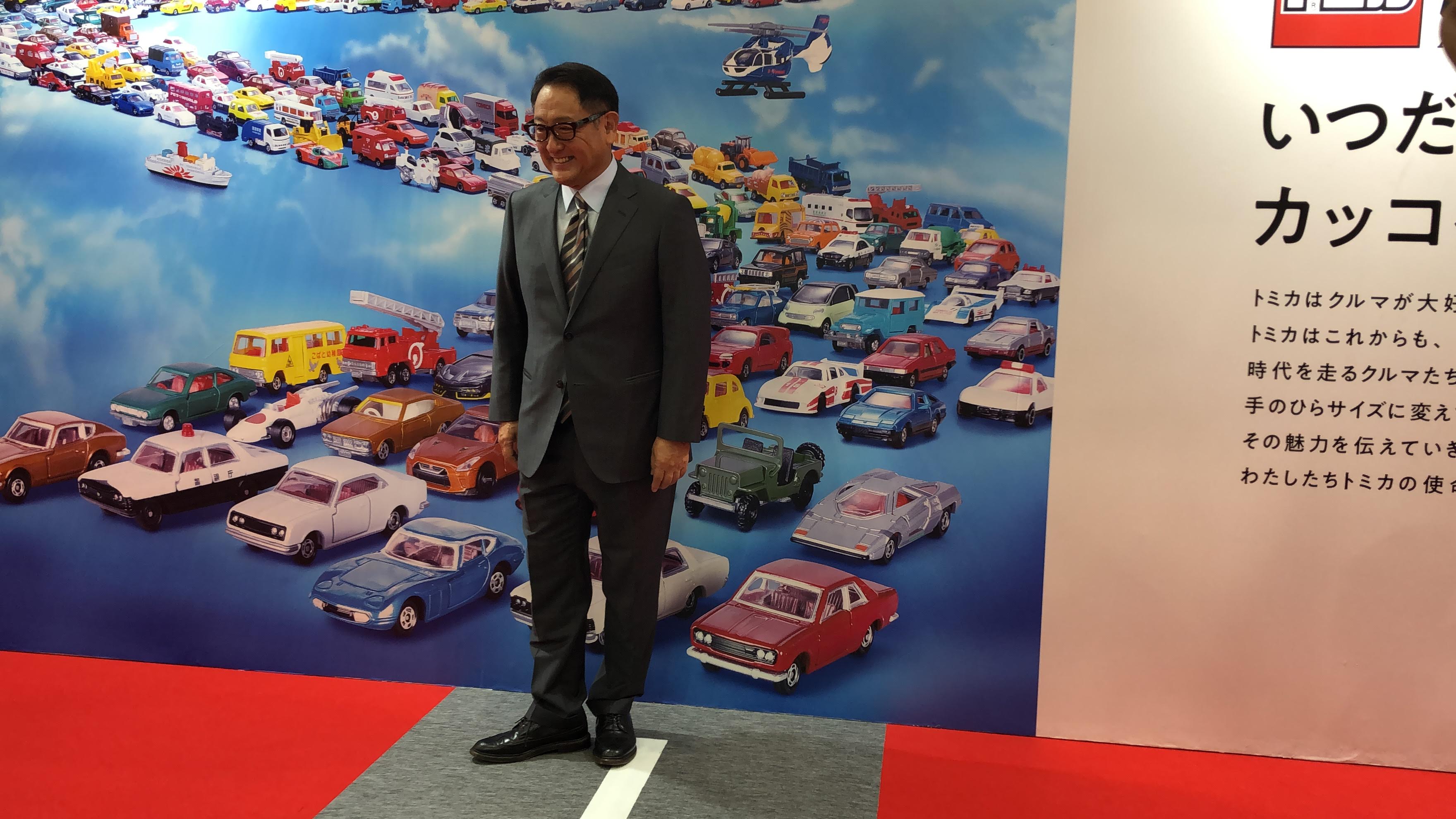 The man behind the current success of Toyota, Akio Toyota has just made a bold statement at this years Tokyo Motor Show and here below is his direction for Toyota in the near and long term.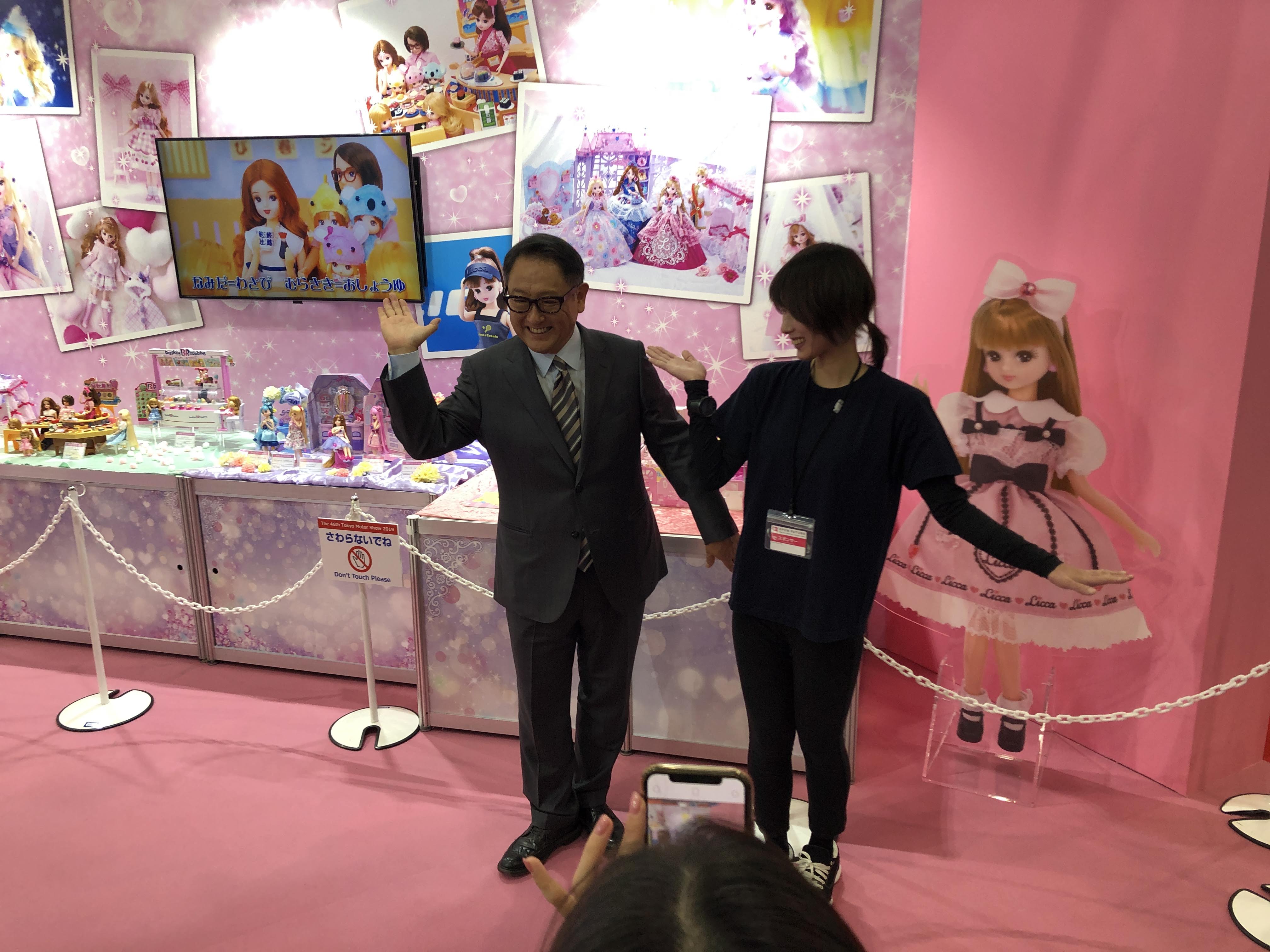 Hello, everyone!
Thank you for coming to the Toyota booth press briefing today.
I'm Akio Toyoda, the VTuber Morizo.
Well, today, what I want to talk about is not cars, but people.
I will move around a bit as I talk.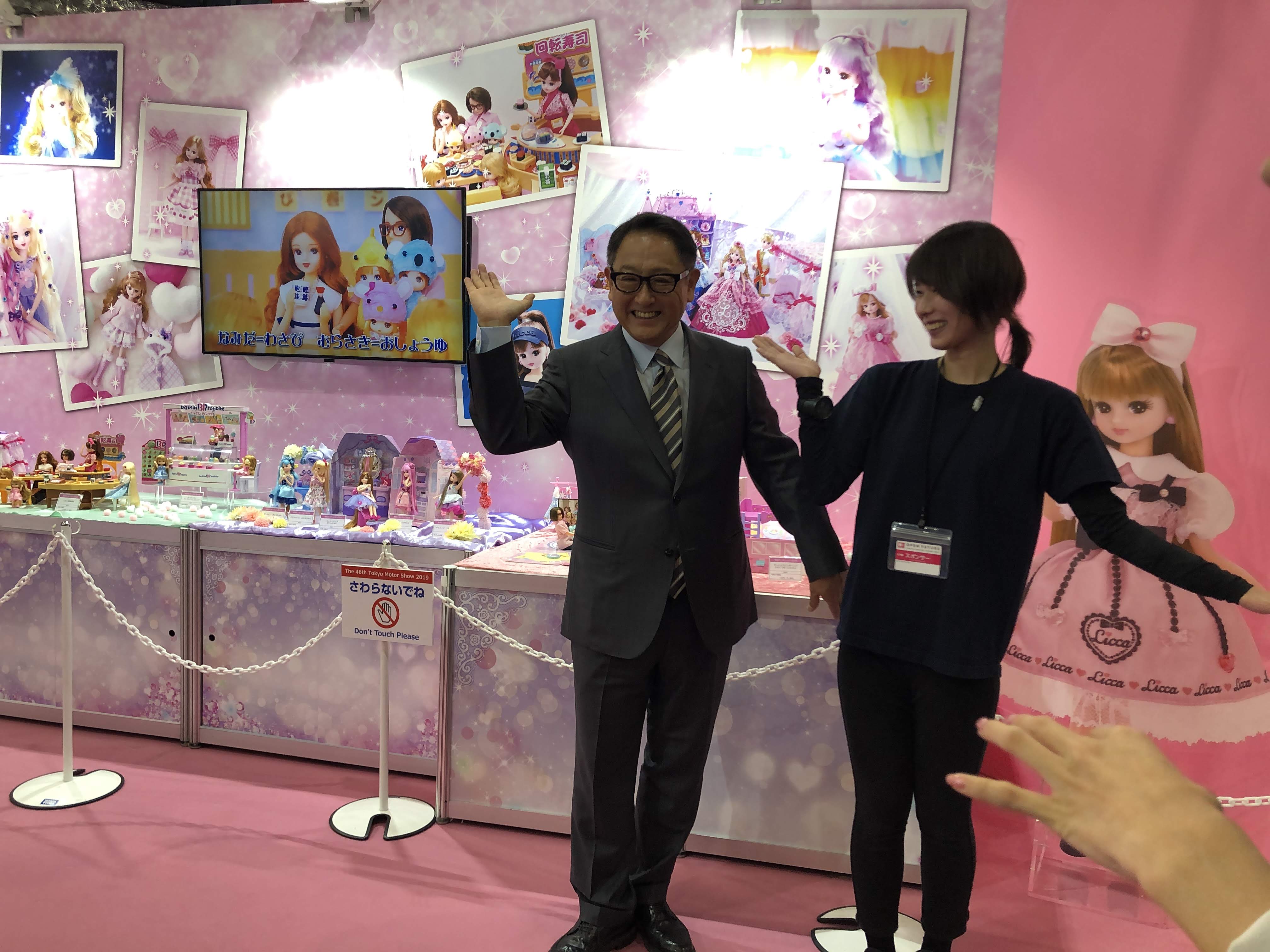 This time, I think I want to continue on as this character.
In line with my own expressions, it laughs and shows surprise. What do you think? For example, even if we are a distance away, can't you kind of feel that I'm right beside you?
People instantly process enormous amounts of information in this way and then reach conclusions.
That's exactly why, when various kinds of information are linked, one would expect communities, society, and, of course, cars, to become more centered on people.
That's why we made our Toyota booth this time one in which visitors can experience a future society of mobility centered on people.
Well, I think it's about time for us to have a look.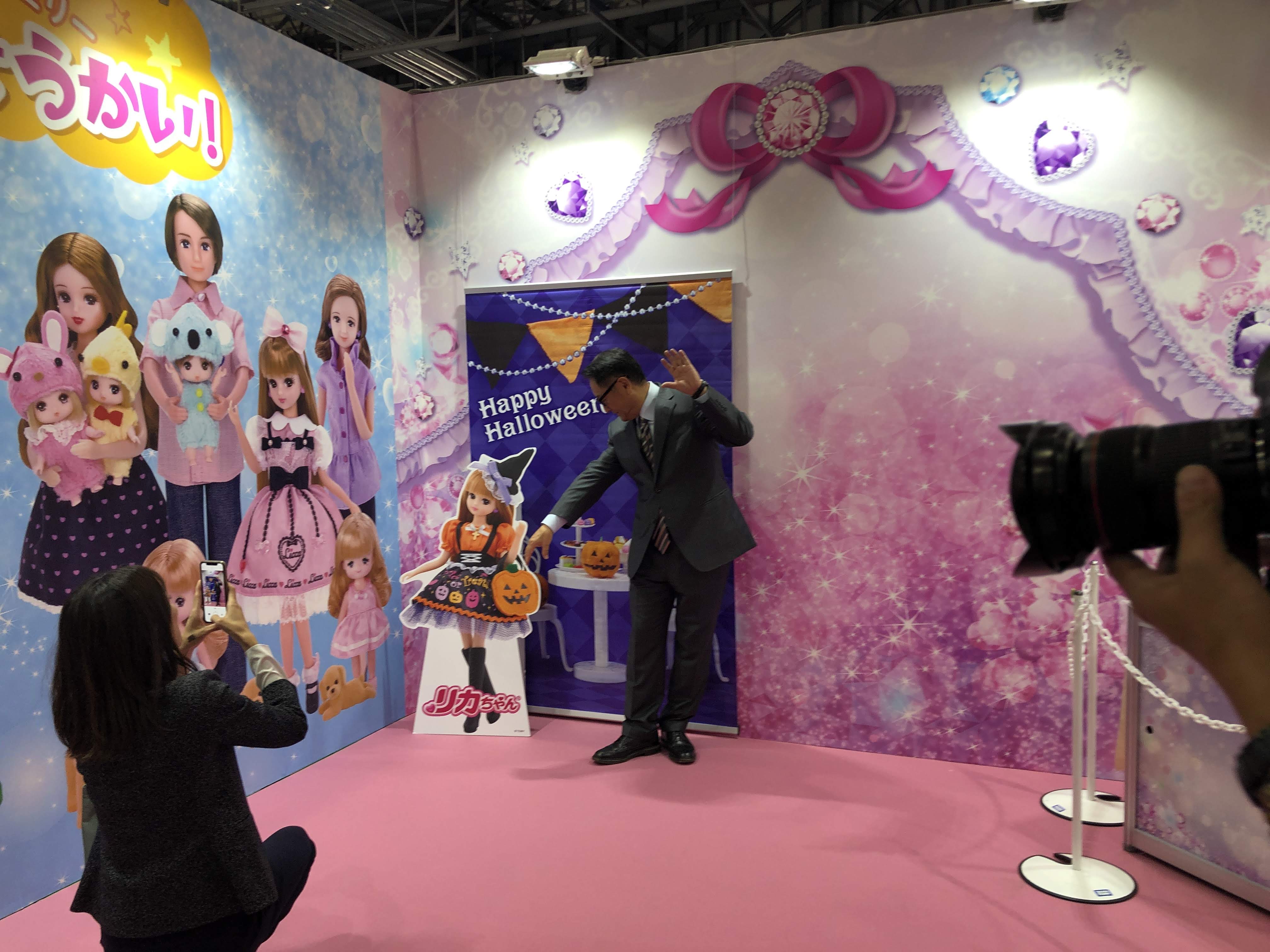 Toyoda
This e-Palette is scheduled to debut in front of everyone at the time of next year's Olympic and Paralympic Games Tokyo 2020.
In the future, the e-Palette will be able to be an office, a shop, or even a hotel. It will be able to become various kinds of services, and it will go to people.
Our booth this time does not feature a single car "to be launched next year". All that is found here are forms of mobility that link to society and communities and that provide modes of getting around and services to people.
Wow, what do you think? Doesn't it excite you to see a future filled with such forms of mobility? For example, we will even have something like this―the e-Chargeair.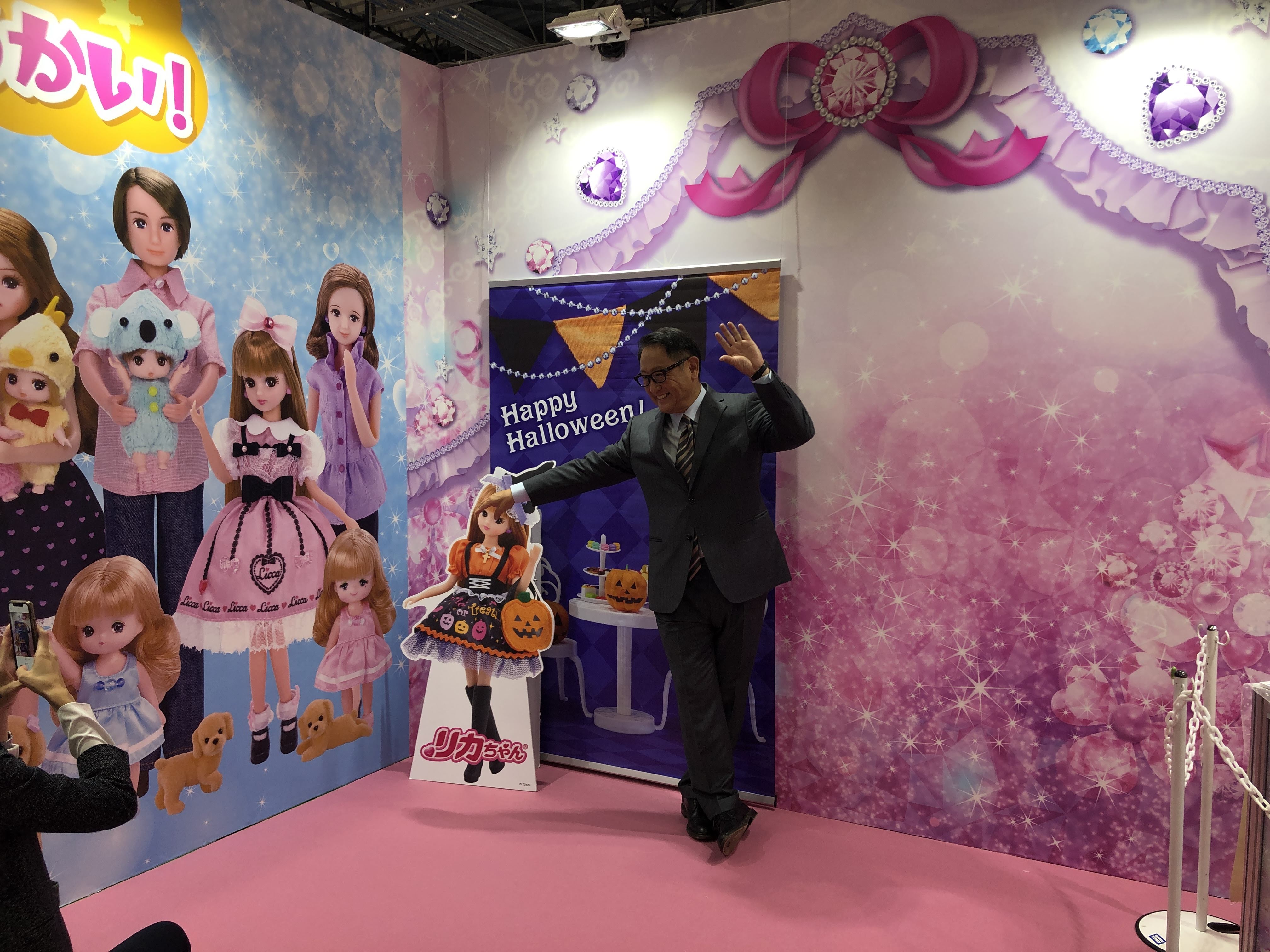 Morizo
Won't kinds of mobility like these mean that cars will end up not being owned? I certainly hope not.
Shared mobility will lead to people owning forms of mobility that are more personal.
OK everyone, the answer is right over there!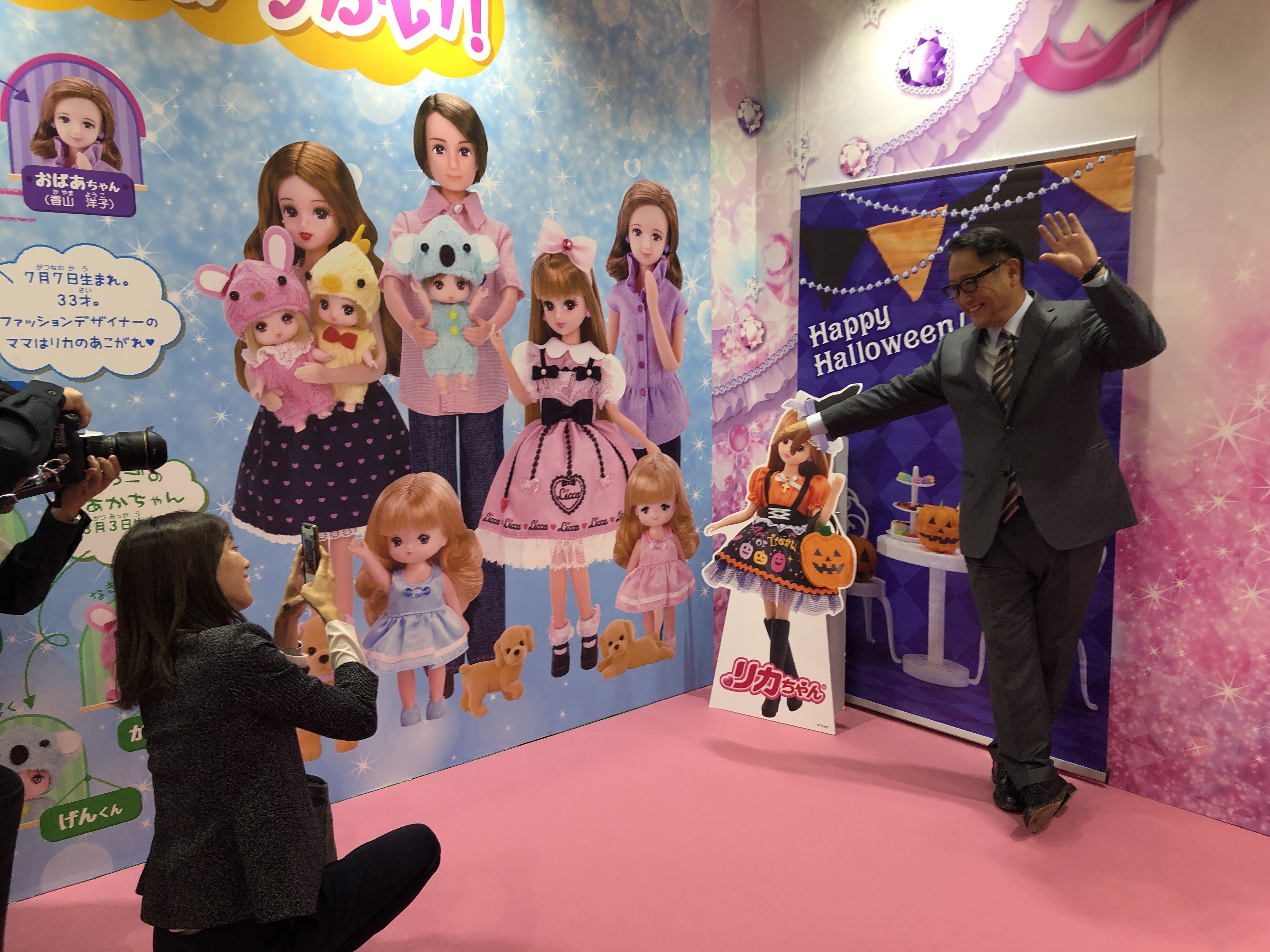 Toyoda
This is the e-RACER!
The cars in everyone's garages will all be sports cars, like this e-RACER.
Well, that's a little overstating it, but… wanting to move about as one wishes, …and wanting to go faster and farther…are, I think, universal human desires.
The birth of the automobile led to 15 million horses being replaced by cars in the United States.
But still, we have racehorses.
The joy of riding a horse can hold its own against or even outdo what cars have to offer. If there is an obstacle, a horse can avoid it. If there is a hole in the ground, a horse can make its own judgement and jump over it.
Horses can communicate with people and their hearts. For people who ride them, horses are irreplaceable.
Through the evolution of artificial intelligence, I think that cars, too, can also become able to communicate with people and their hearts.
That's right… I think cars of the future will be like horses.
If we look at shared forms of mobility, such as the e-Palette, as if they were horse carriages, forms of mobility owned by individuals, like the e-RACER, would be "beloved horses".
I would say that this means that our future society of mobility will be a society in which horse carriages and "beloved horses" co-exist.
And what people want of "beloved horses" is heartfelt communication and the joy of moving together.
Well, here is another sidekick that offers heartfelt communication. I think maybe I could even call it a "magic broom".
If you visit the Toyota booth, you can hop on like this and give it a try. But it's not yet ready to fly…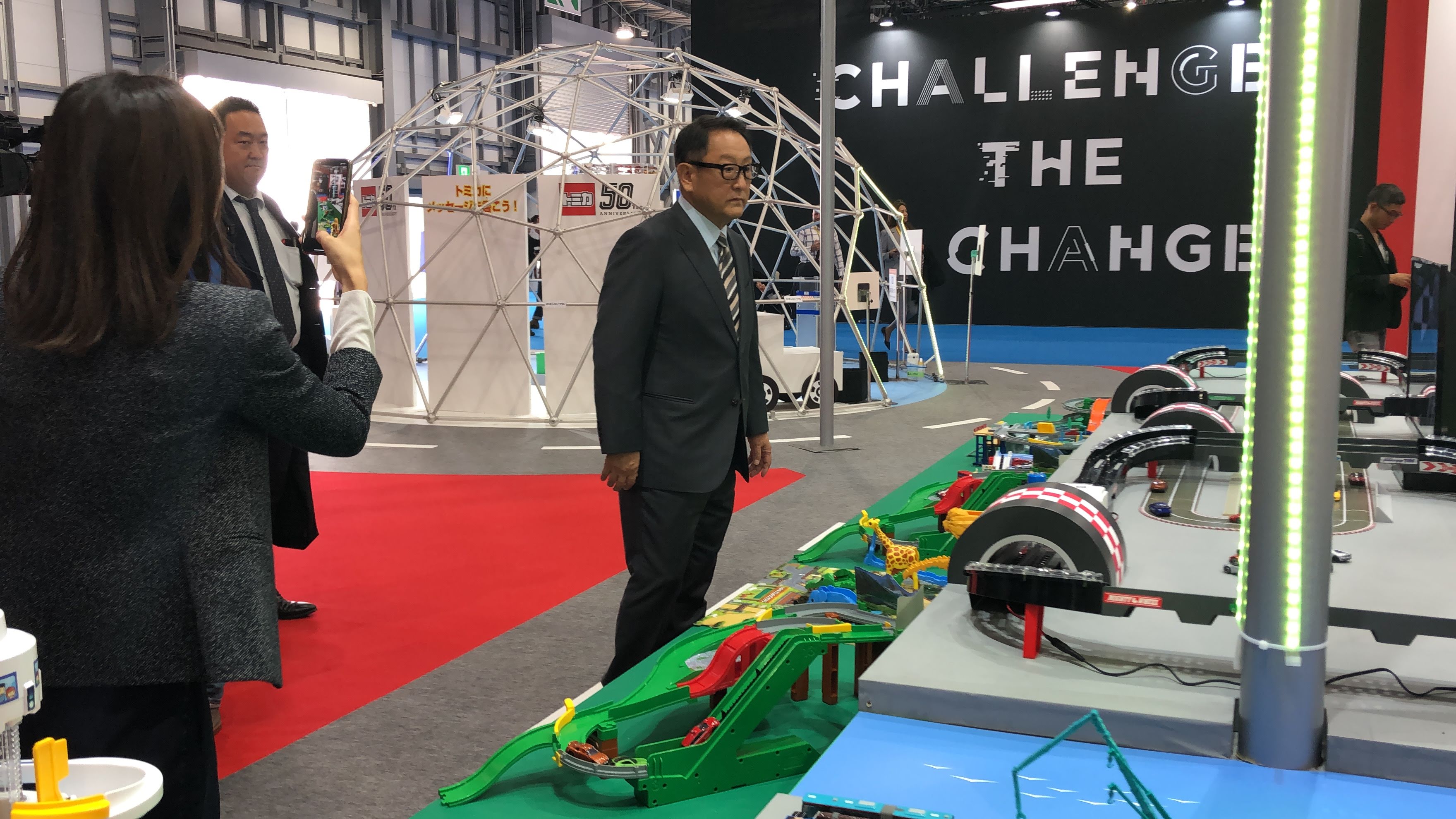 Morizo
I'll get on the broom and give you a quick introduction to our booth.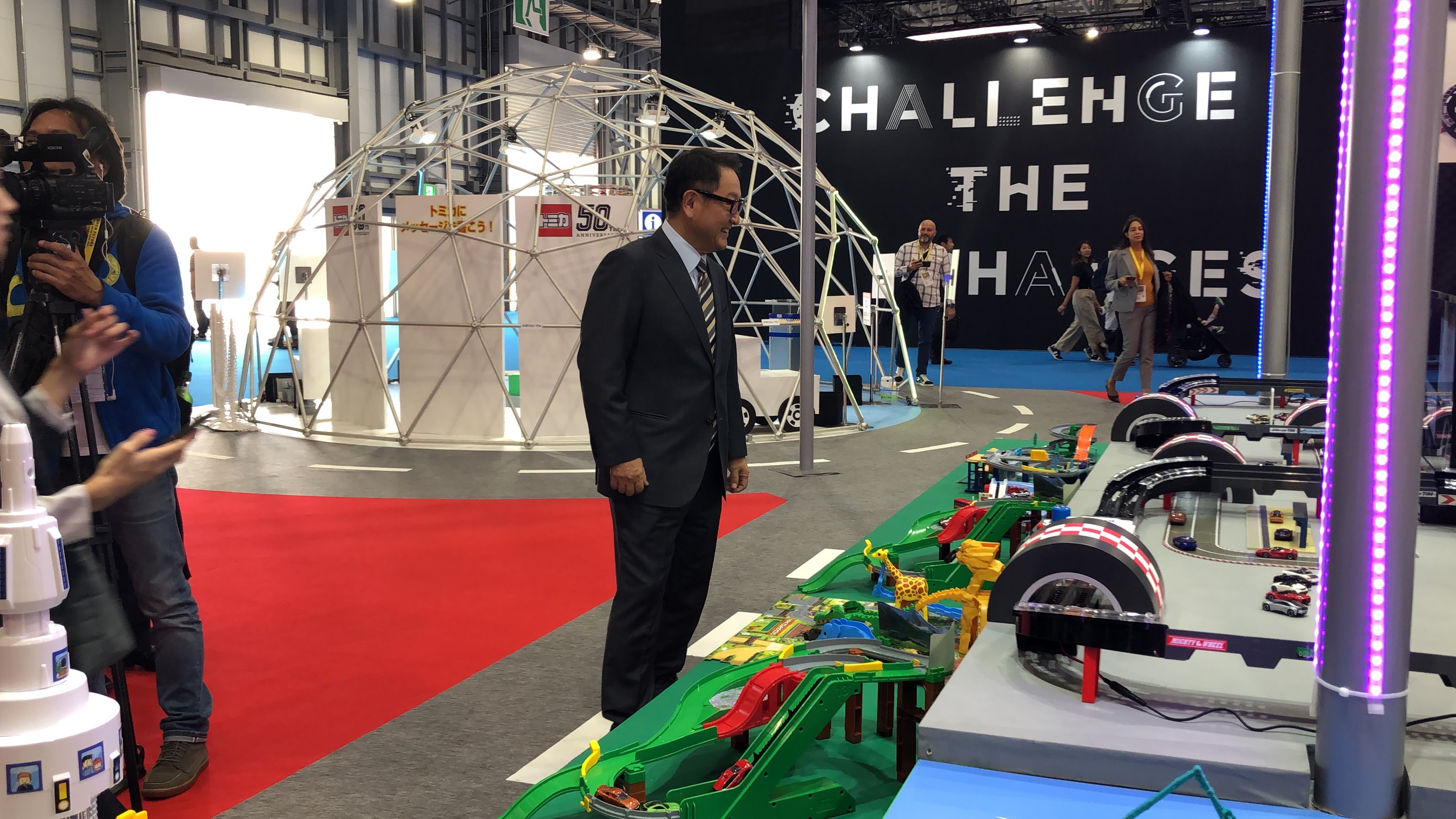 First, at the reception counter, you make a residency card. You take it and, if you try out various things in our booth, you can accumulate points.
For example, this is a future health check that can tell you how your body is doing if you get on it.
And here, you can experience what it will be like to change clothes in the future. You can choose clothes that suit you even without putting them on.
There are other various things that you can experience. The more you try what we have, the more points you will accumulate.
And this is a Toyota convenience store. The points you've accumulated can be exchanged for various items, and we tried hard to make some good things.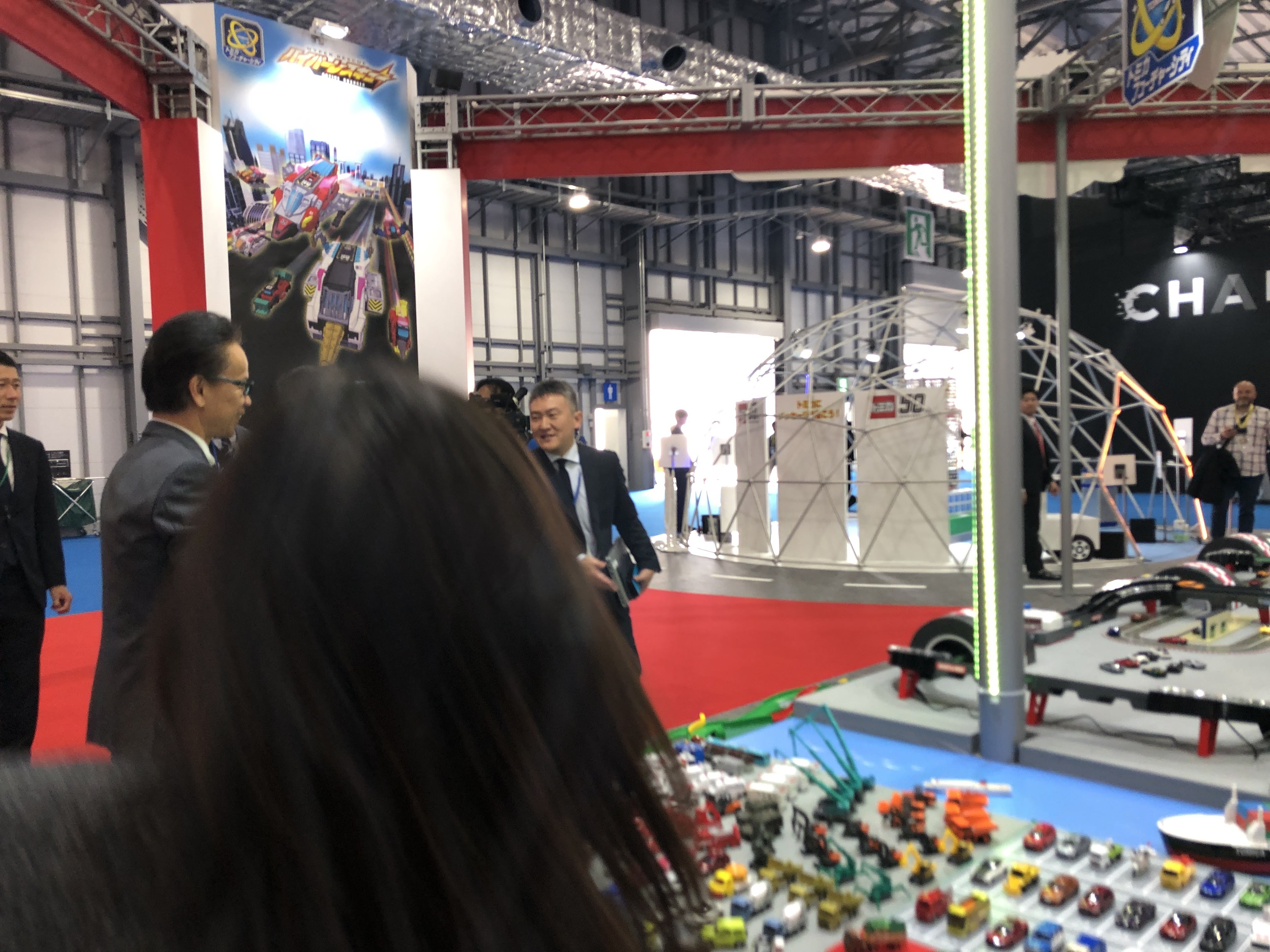 Toyoda
Thank you, Morizo!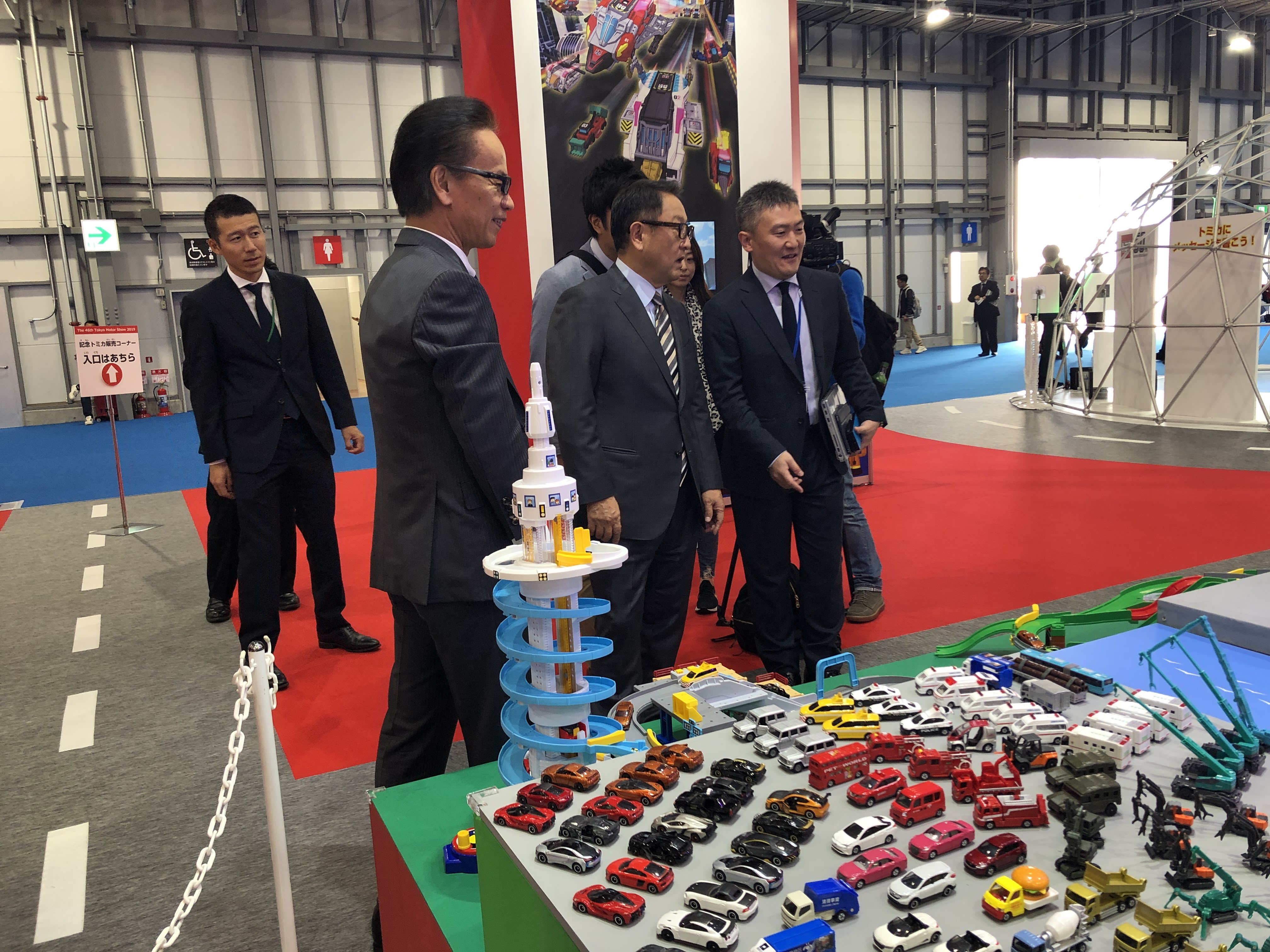 Our theme is life in the future centered on people. Our first objective is to deliver fun to those who visit us. We feel that it is important to have fun. That same feeling extends to the importance we place on the concept of "FUN TO DRIVE", even when it comes to future mobility.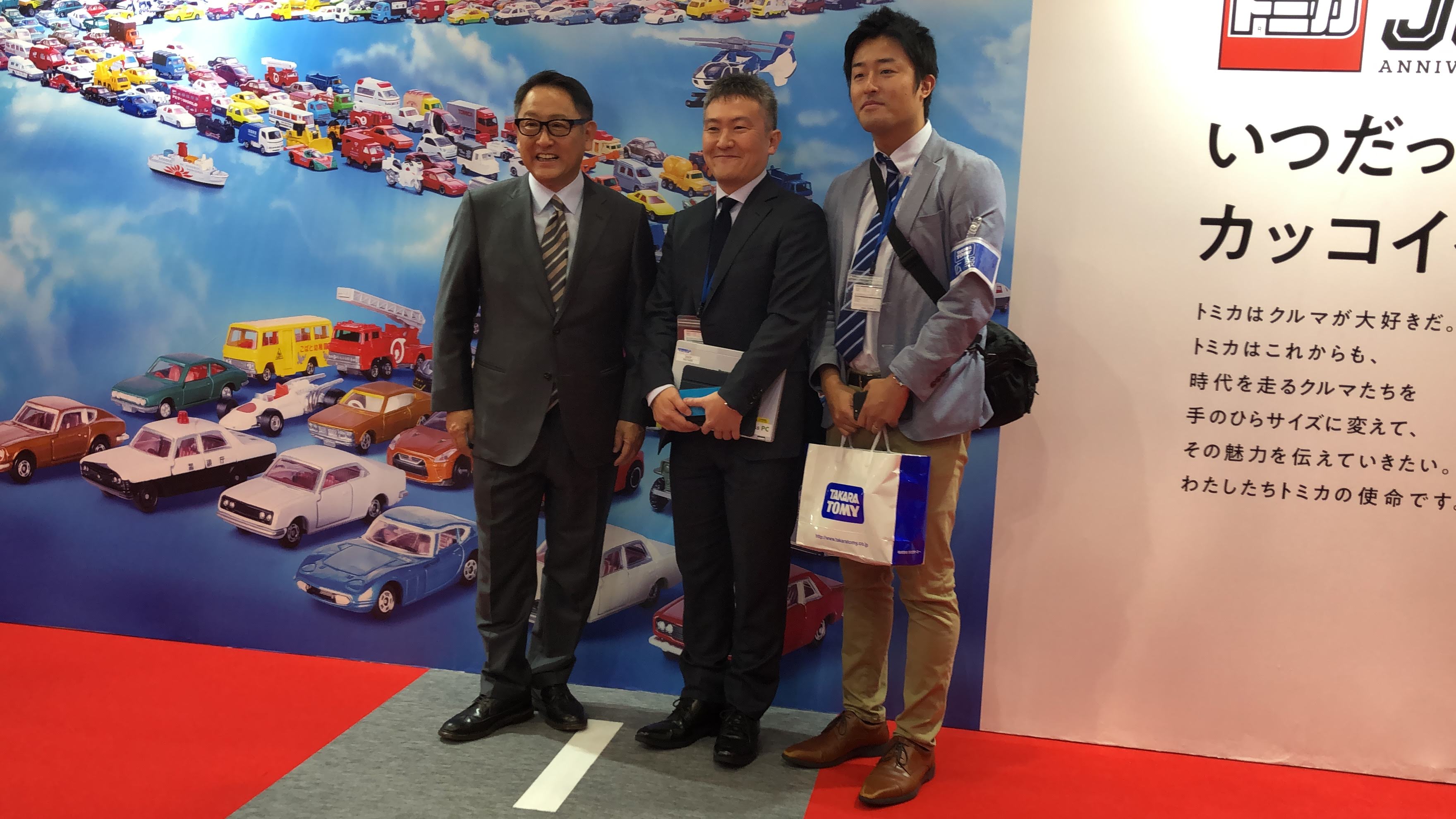 My aim today was to help you get to know the Toyota booth. We have prepared our new cars for you to see at another place. Please go have a look.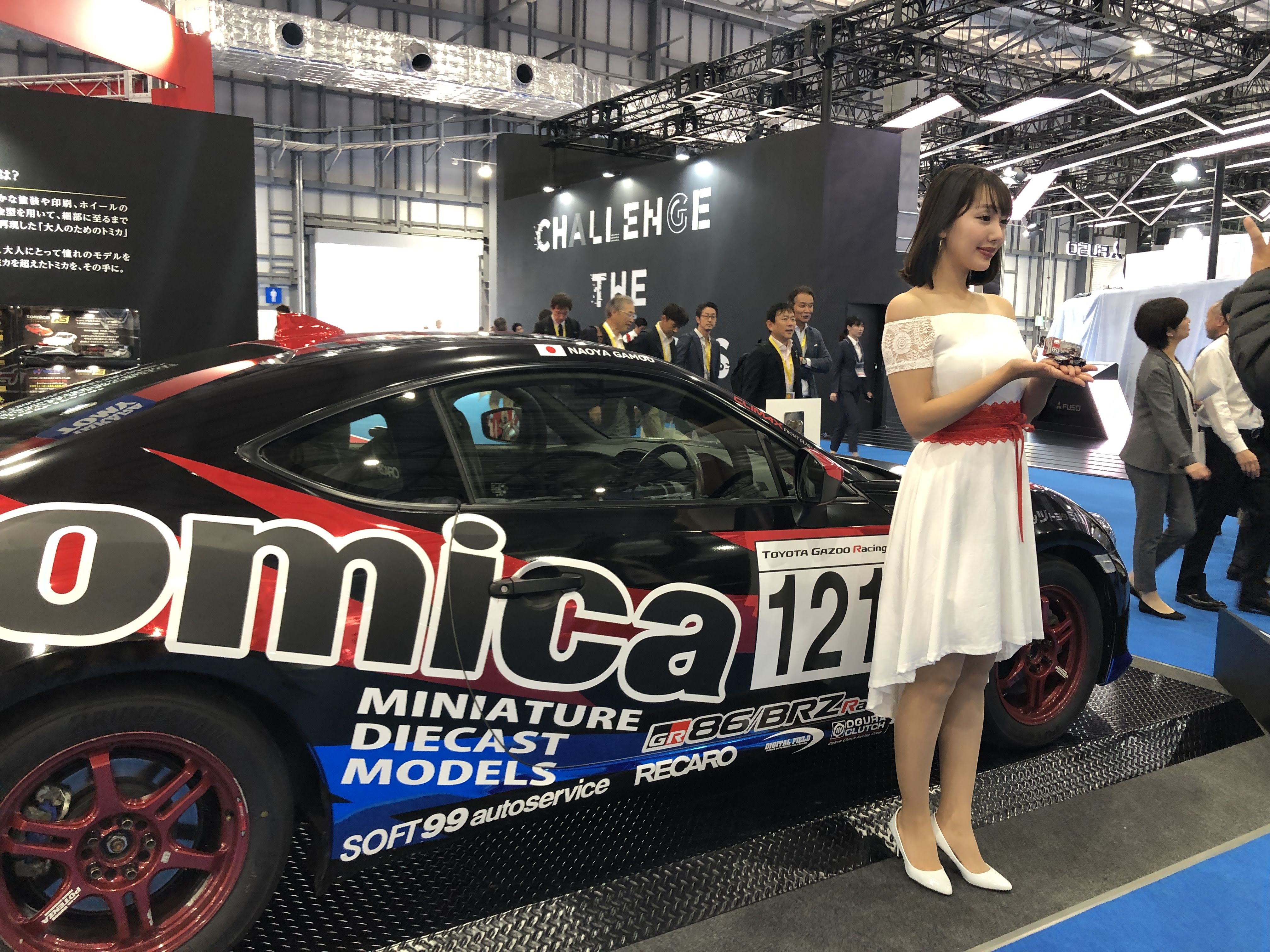 At any rate, today, the focus is people. Society today is rapidly advancing toward automation, such as in the form of "artificial intelligence" and "robotics".
At the same time, concerns such as "Might the day not come when robots dominate people?" are being voiced.
Just how should Toyota respond to such changes in the times?
I think a hint can be found in the history of our predecessors.
The Toyota Production System contains a hint.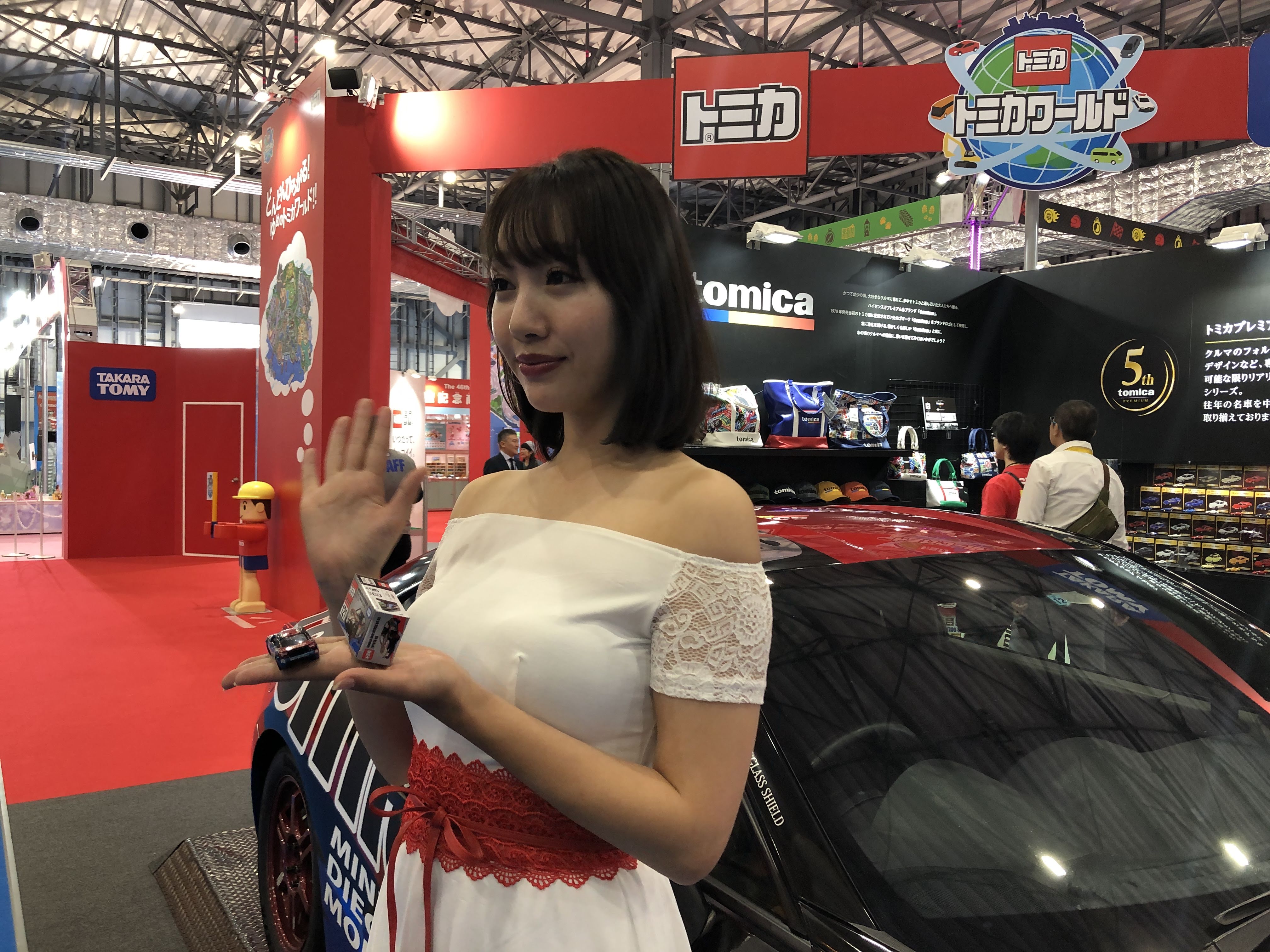 Toyota's roots are found in the automatic loom invented by Sakichi Toyoda.
The greatest trait of that invention was that, if a single thread broke, the loom would automatically stop.
Of course, that helped to prevent the making of defective products. But it was based on the thinking that we shouldn't turn people into machine watchers.
At Toyota, we call this "automation with people", or "intelligent automation".
To this "intelligent automation", Kiichiro Toyoda, who took up the challenge of producing automobiles, added the "make only what is needed, when it is needed, and in the amount needed" thinking of "just-in-time".
This means being just a bit ahead of the expectations of our customers.
This is the ultimate in manufacturing omotenashi (hospitality that sincerely and warmheartedly anticipates and fulfills people's needs).
The two pillars of the Toyota Production System―"Intelligent automation" and "Just-in-time".
What both of these have in common is placing of people at the center.
And that's exactly why people will continue to be at the center of the future that we envision.
I believe that the more automation advances, the more the ability of human beings will be put to the test.
For example, people's warmth and kindness…and also the hearts that feel such…
What we want to express through our booth is the concept of "people connected". "People connected" refers to a society in which people are linked―a society in which the warmth and kindness of people can be felt.
The key words are "people connected".
Toyota believes in the power of people. The power of people…
Please look forward to what Toyota will achieve.