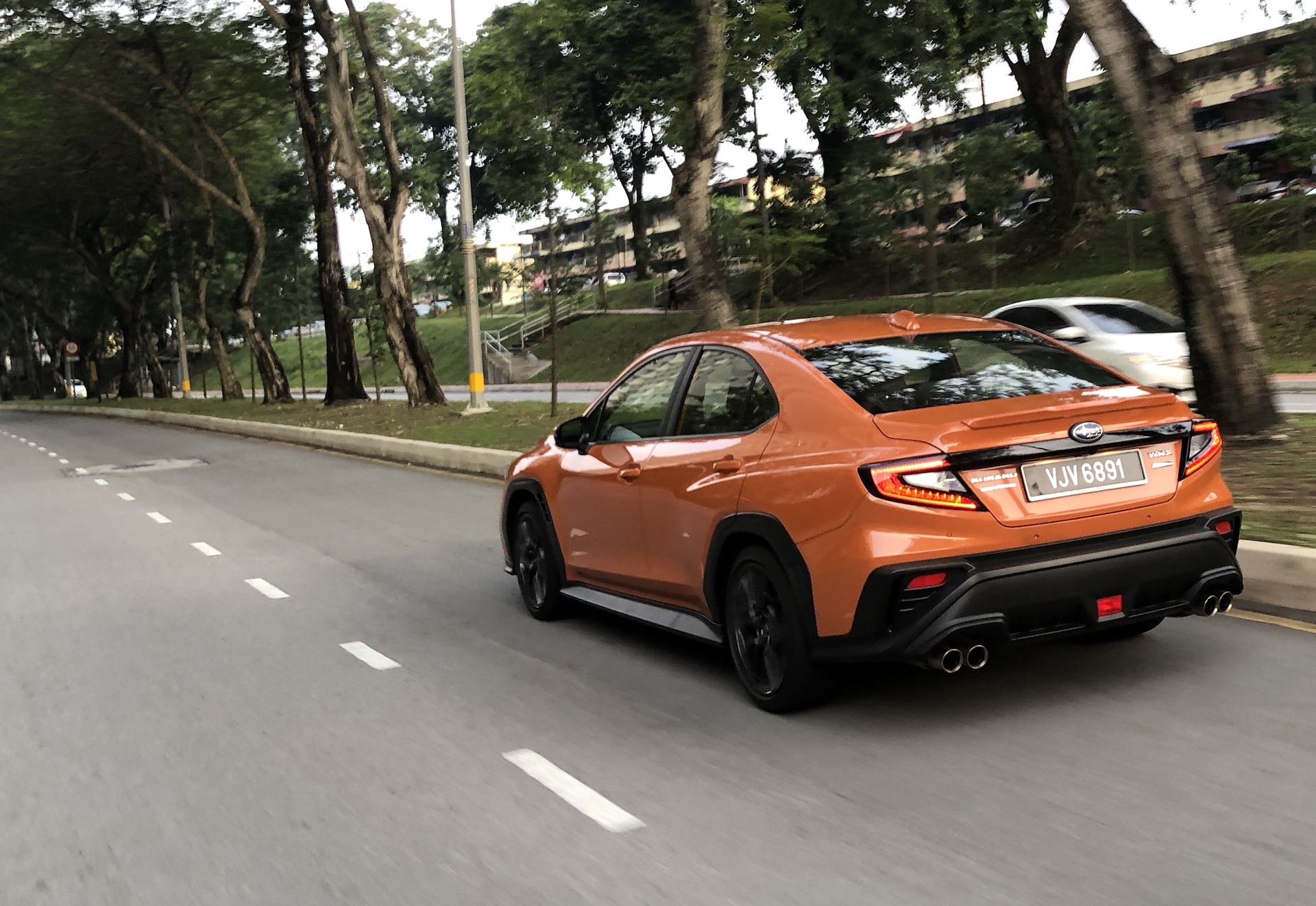 The rivals for this Subaru Impreza WRX all come from Europe.
There is the all new BMW 3 Series, the 320i Sport which is priced at RM283,800. It is a 2-wheel drive sedan with an inline four-cylinder engine that delivers a maximum of 184hp and 300Nm of torque, accelerating the 320i from a standstill to 100 km/h in just 7.4 seconds with top speed capped at 235 km/h.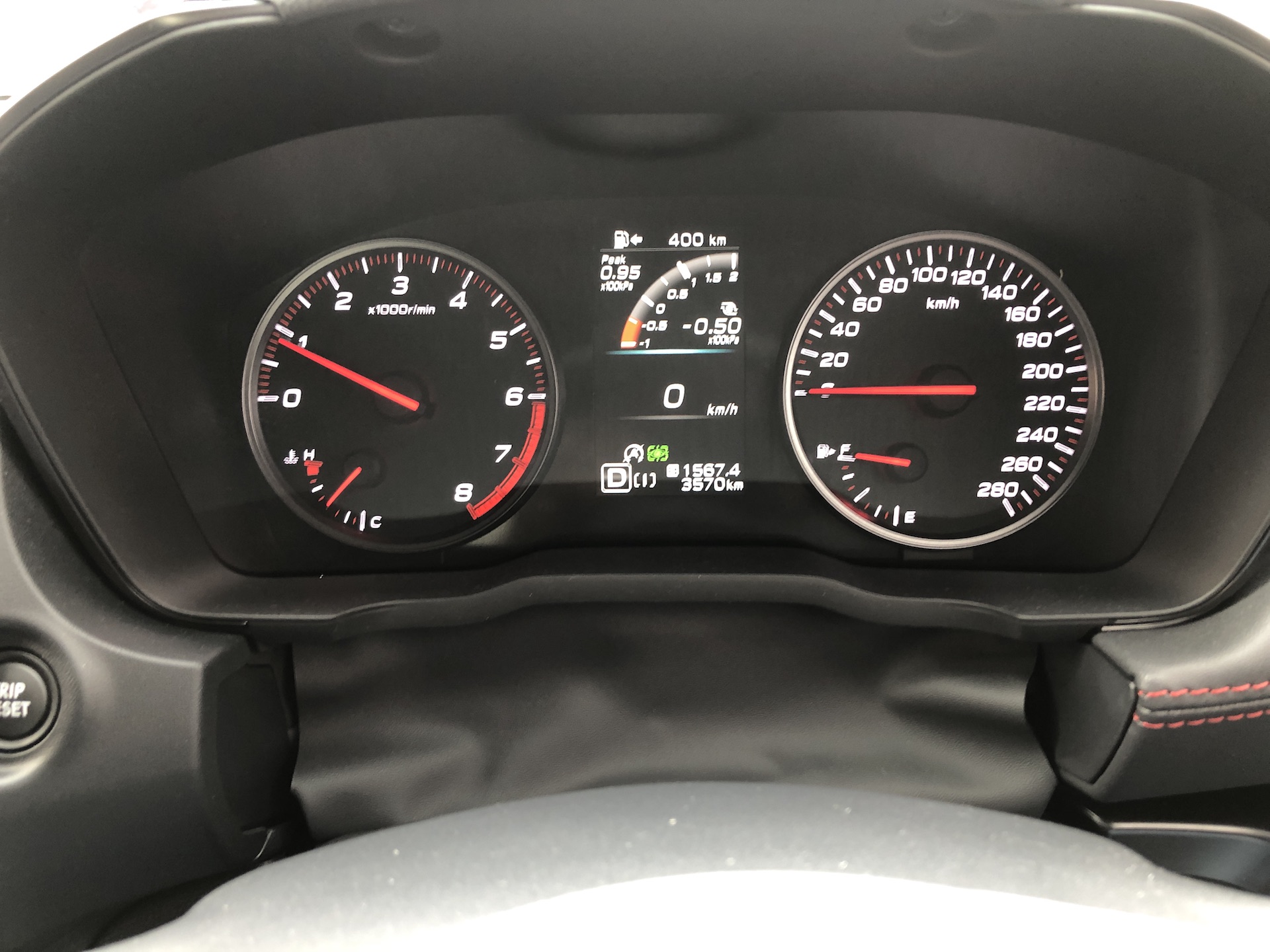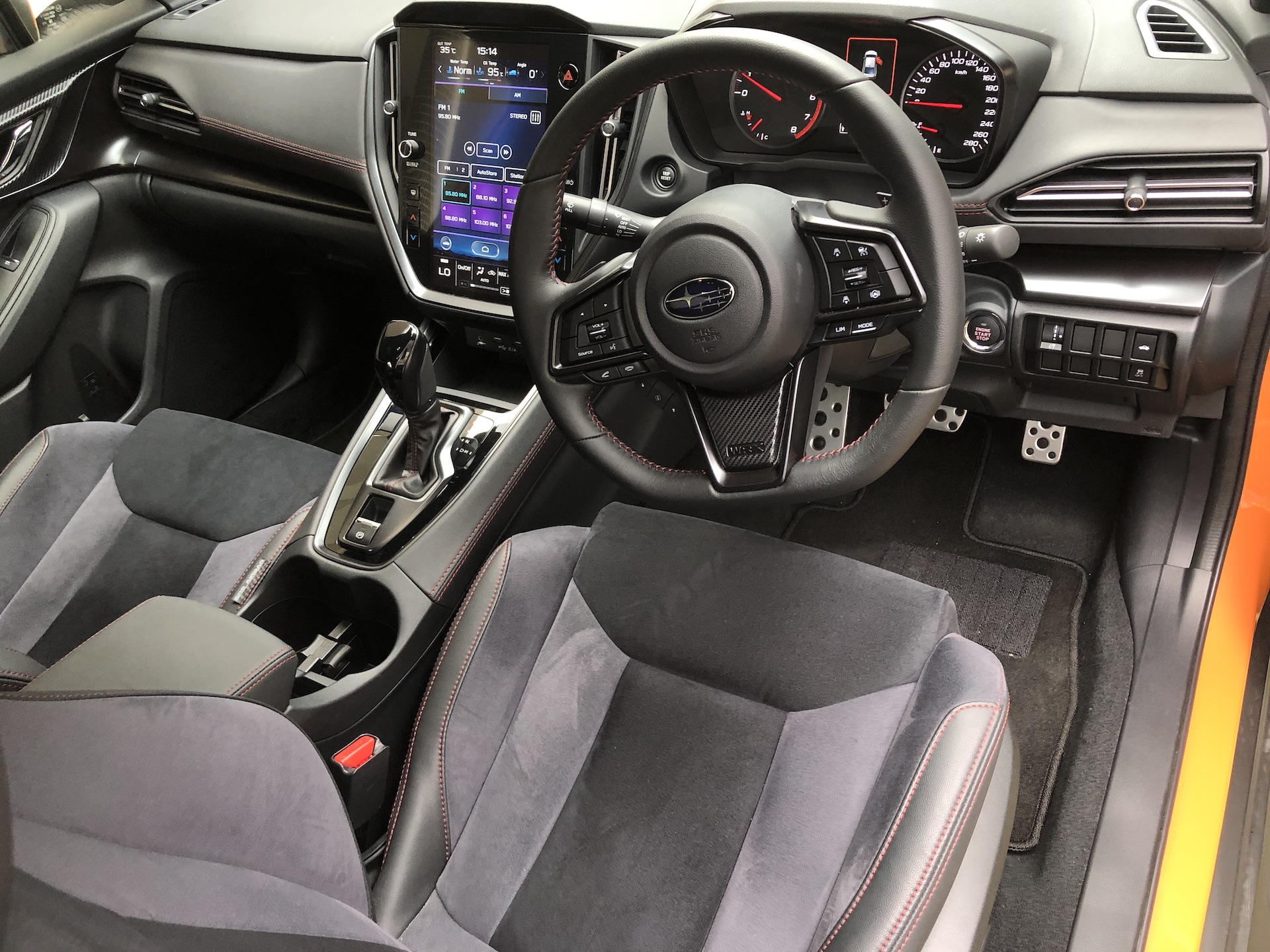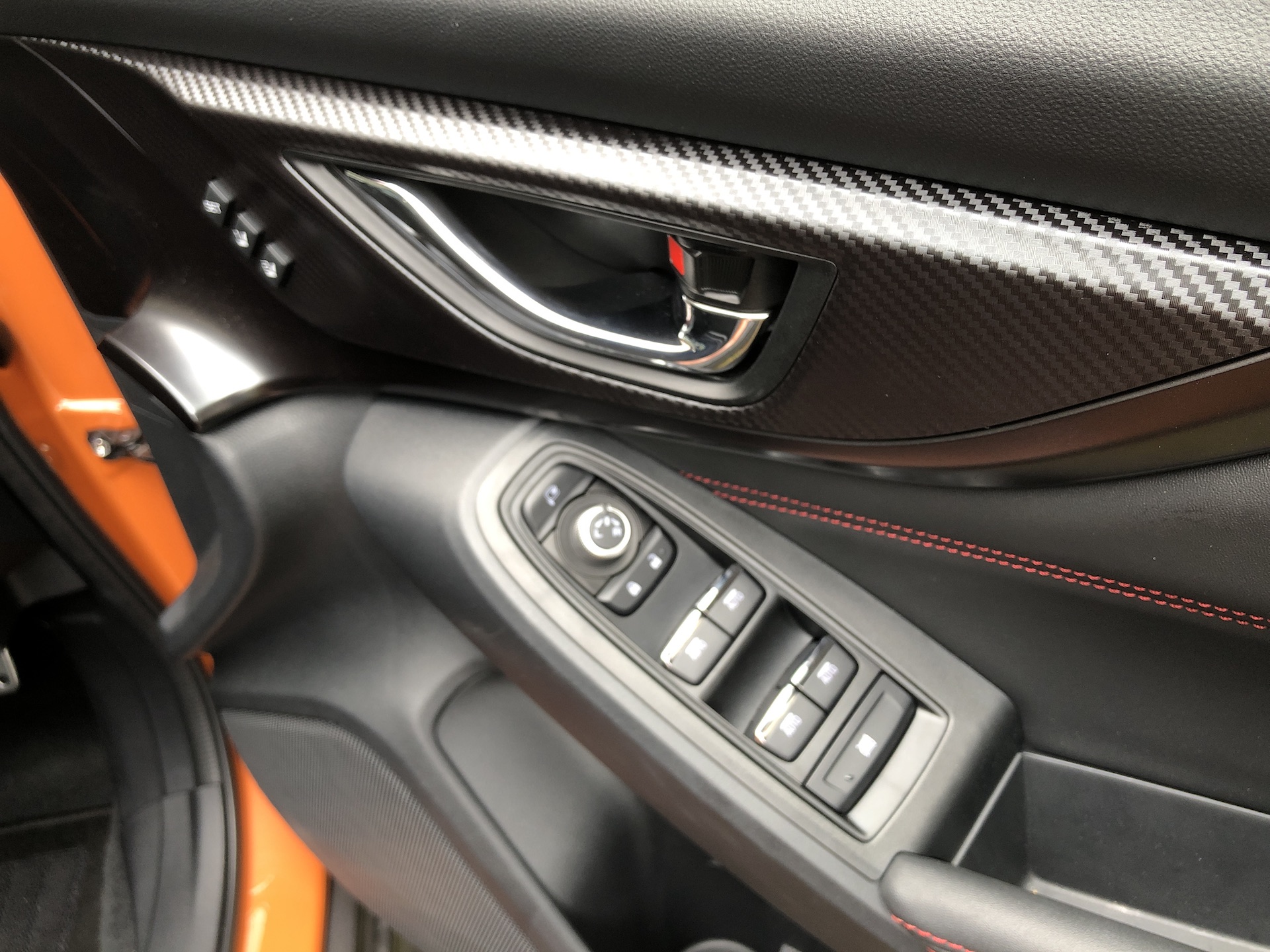 The WRX has a turbocharged 2.4-liter Boxer putting out 271 horsepower at 5,600 rpm and 350 Nm of torque from 2,000 to 5,200 rpm. This is enough for a 0 to 100 km/h time of 6.0 seconds for the MT and 6.1 seconds for the CVT.
Also included in the mix is the popular Mercedes-Benz C-Class, the C300 which is powered by a 2.0-liter 4-cylinder turbocharged petrol engine that delivers 254bhp and an impressive 400Nm of torque. With this engine, it takes just 6 seconds for this luxury sedan to go from 0 to 100km/h. Its top speed is capped at 250km/h. Price at RM330k its about RM35k more expensive over the CVT equipped WRX.
Interestingly, a real direct rival will be the Audi A5 Sportback Quattro which delivers 250 horsepower and 370Nm of torque and gets from 0-100km/h in just 6 seconds, just like with this WRX. Its asking price is RM377,900 because it is fully imported like the Impreza WRX.
This means, it is more than RM90k expensive over the WRX and has a similar cabin size. Well, now that you know who the rivals are and their pricing, let's get to our drive review.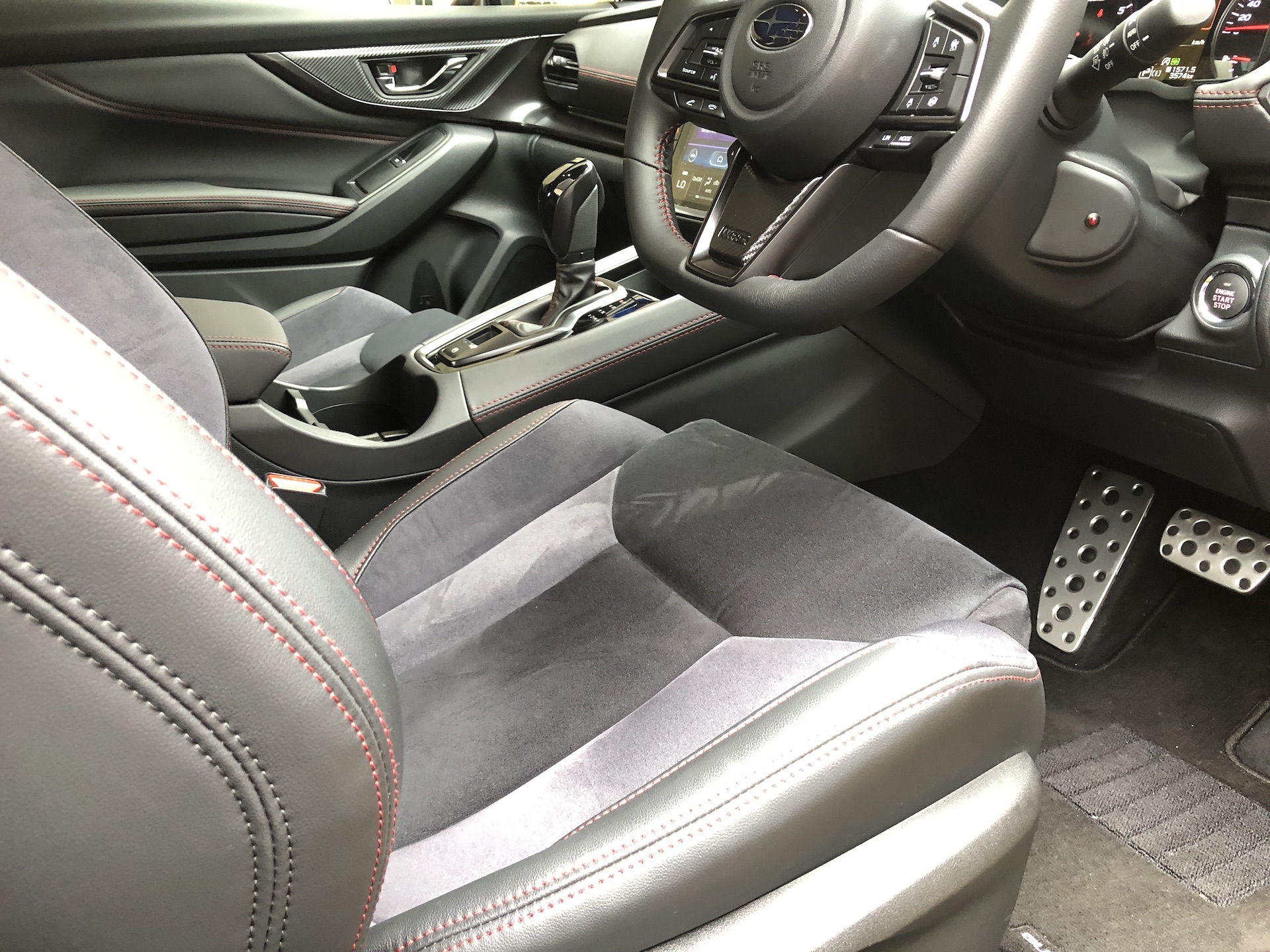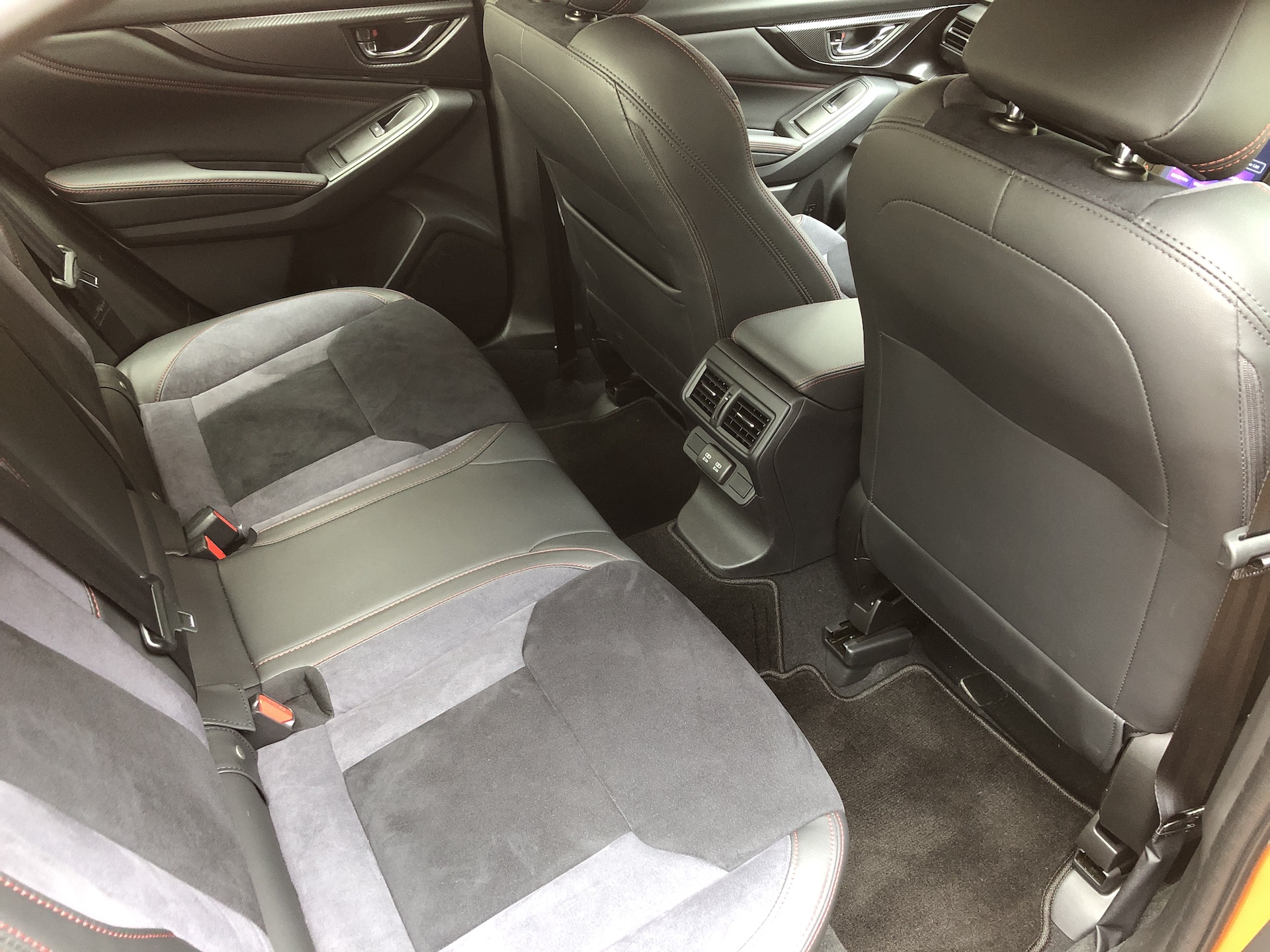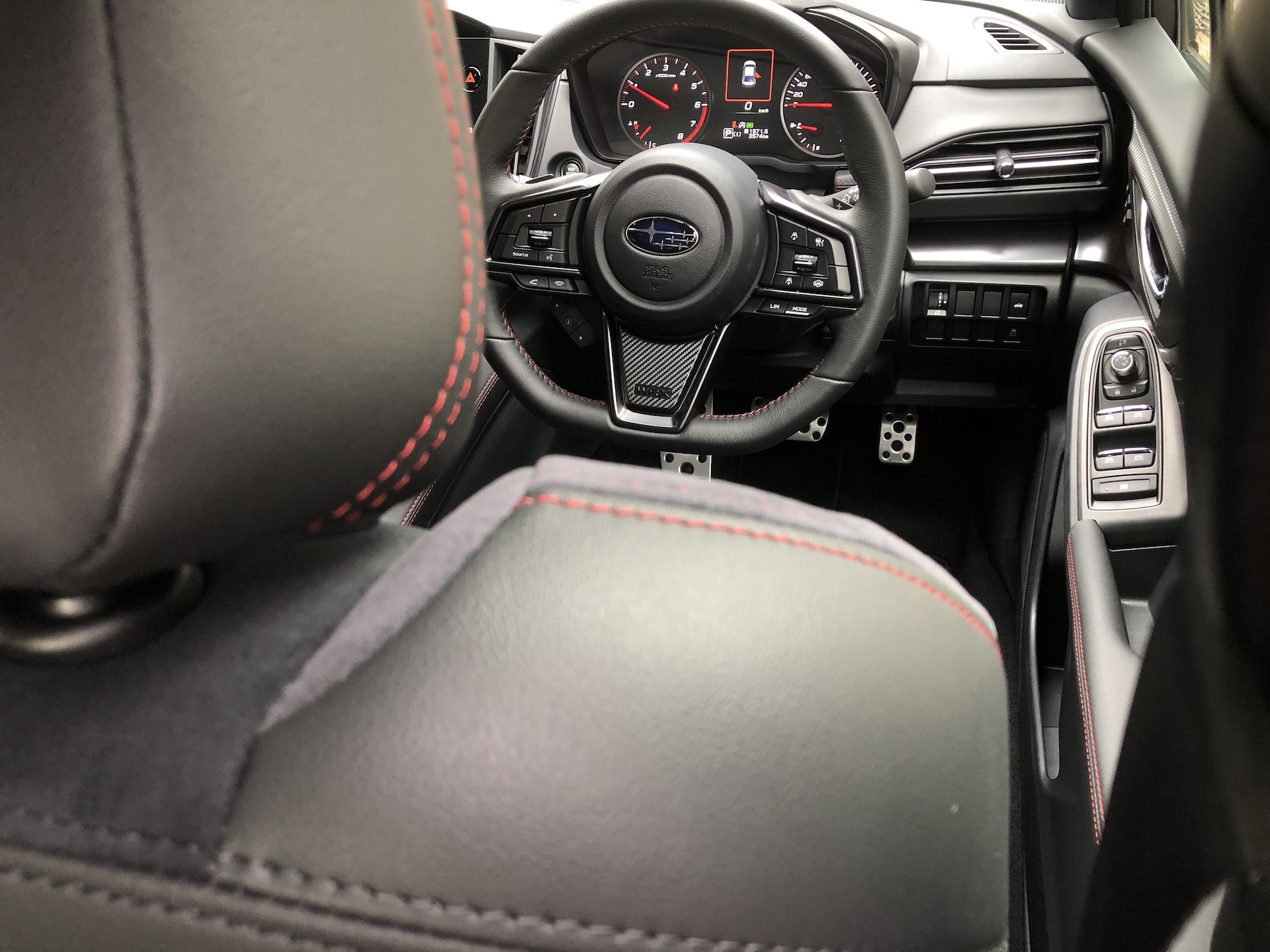 WRX Cabin
Get inside this latest WRX and the first thing you notice is the revised dashboard. The high-performance feel grows stronger as soon as the driver enters this WRX and grips the flat-bottom, leather-wrapped steering wheel with integrated switches for audio, voice recognition, and the high feature EyeSight safety controls.
Power windows with auto up/down on both driver and passenger sides; 60/40-split fold-down rear seat; power door locks and side mirrors are standard.
Front and center in the cabin, and highlighting the driver-focused interior, is an all-new tablet-style 11.6-inch full HD center information display. As with a smartphone, app icons can be moved and configured based on personal preference.
The 11.6-inch multimedia systems retain a great feature which are physical buttons and knobs for frequently used functions like music volume and A/C temperature.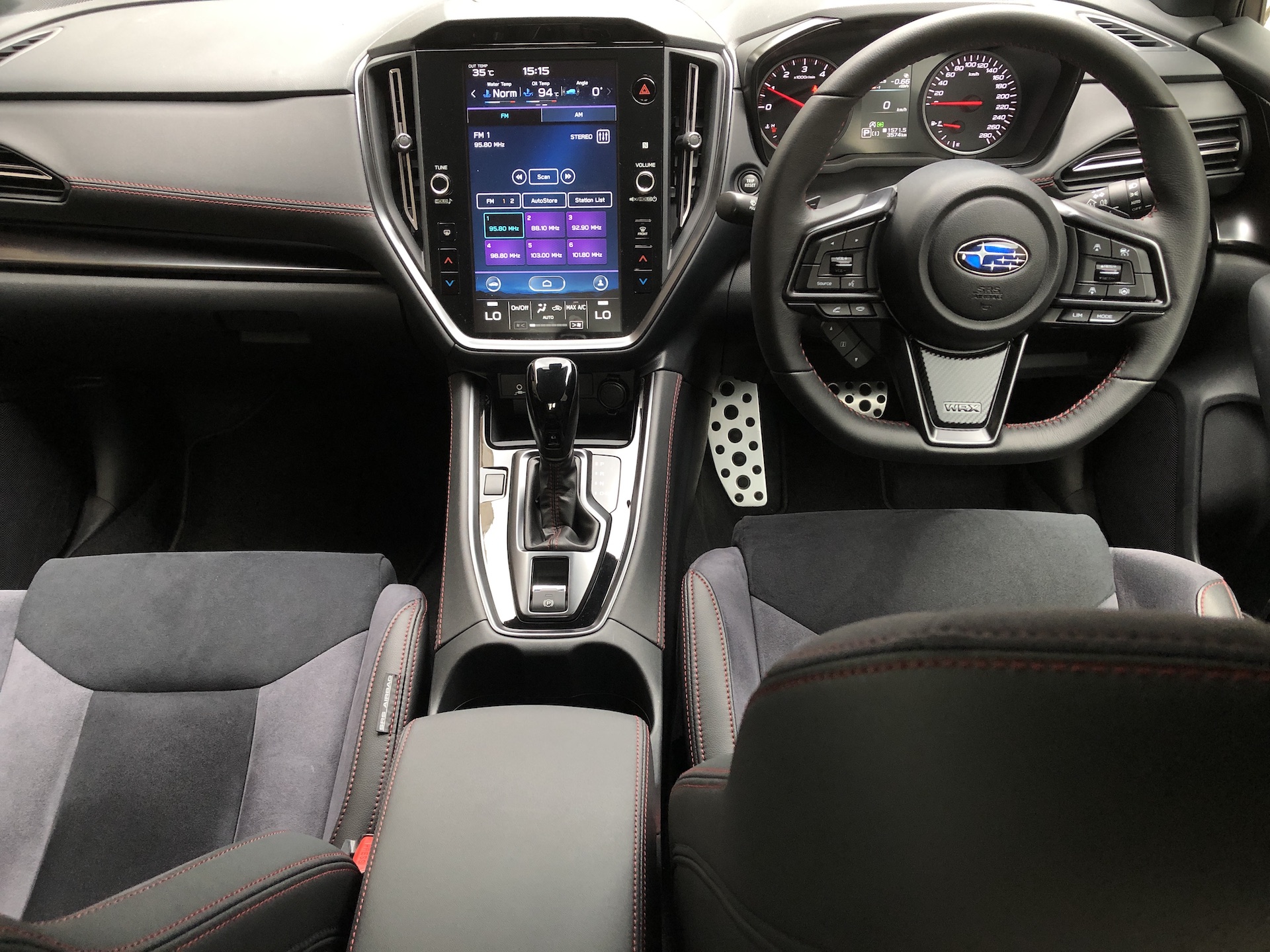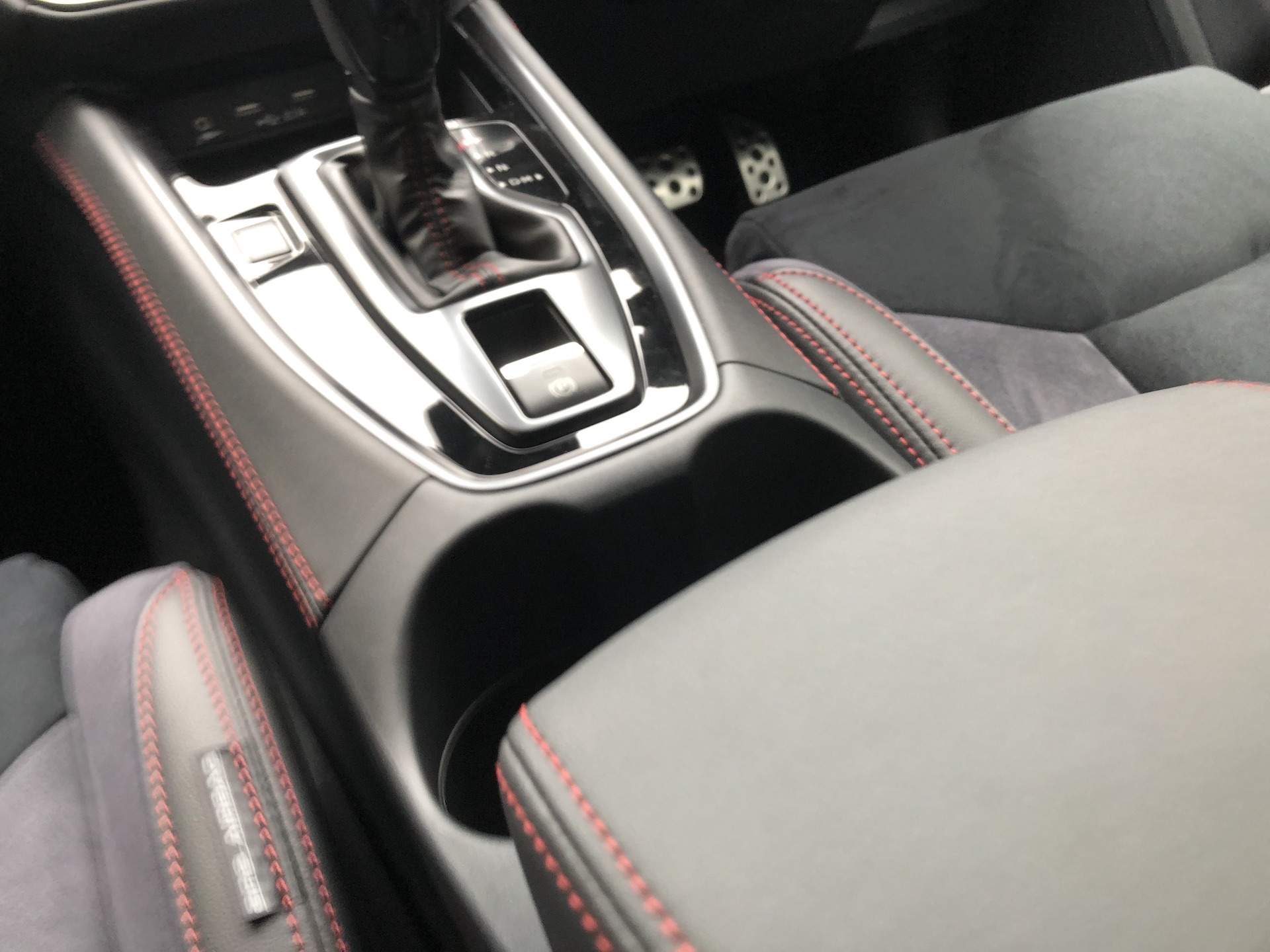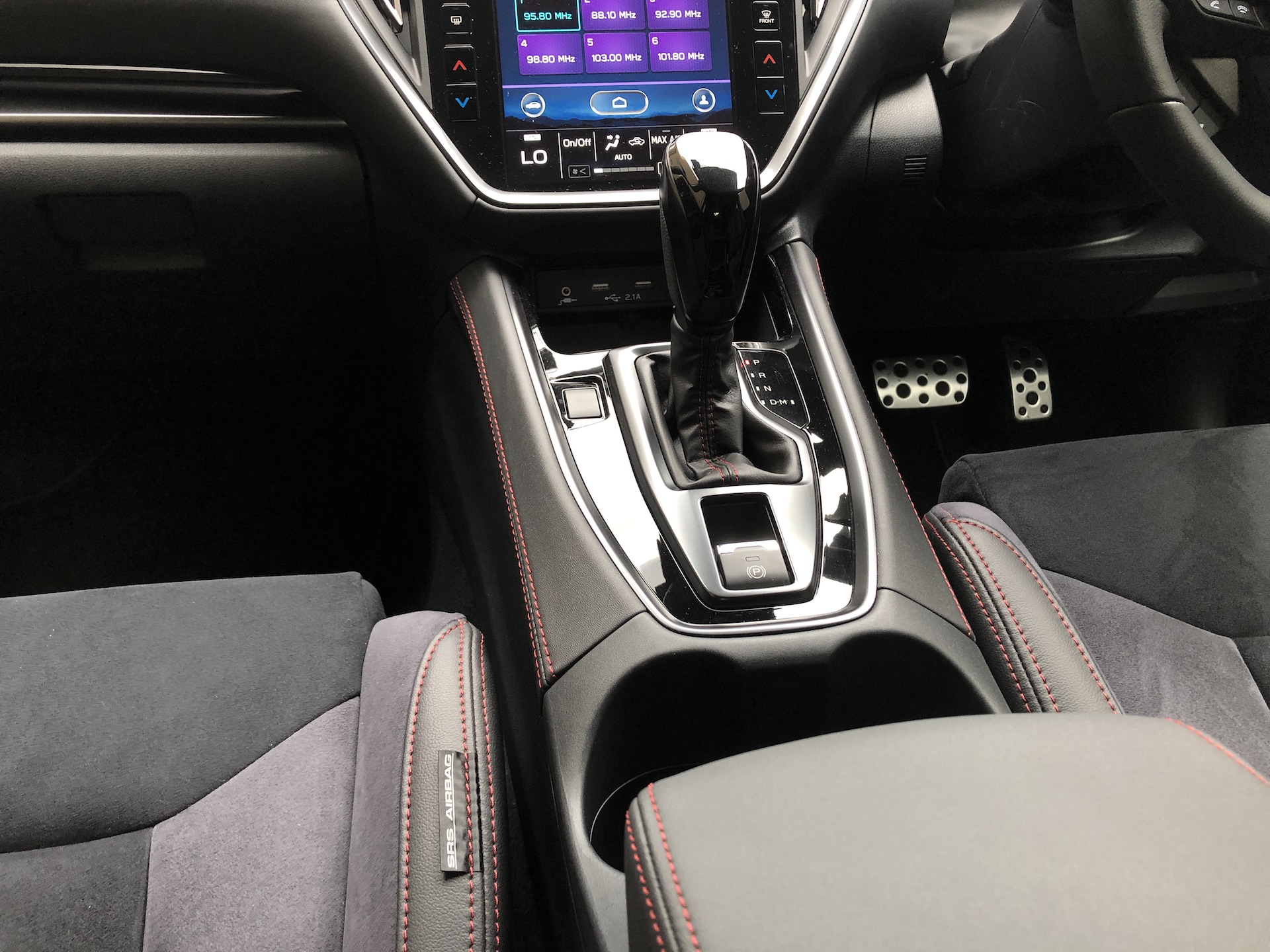 WRX Looks
Let's not stay too long on the looks department as we feel this is personal taste over anything else. However, the new 'Orange' color is very striking and not too bright like we find in some new pickup trucks and sports cars.
The front fenders are now made of aluminum which reduces the overall vehicle weight by 5.0 lb. The rear deck lid has an integrated low-profile rear spoiler in matching body color. Rear taillights are designed to light up brightly and seem to attract attention.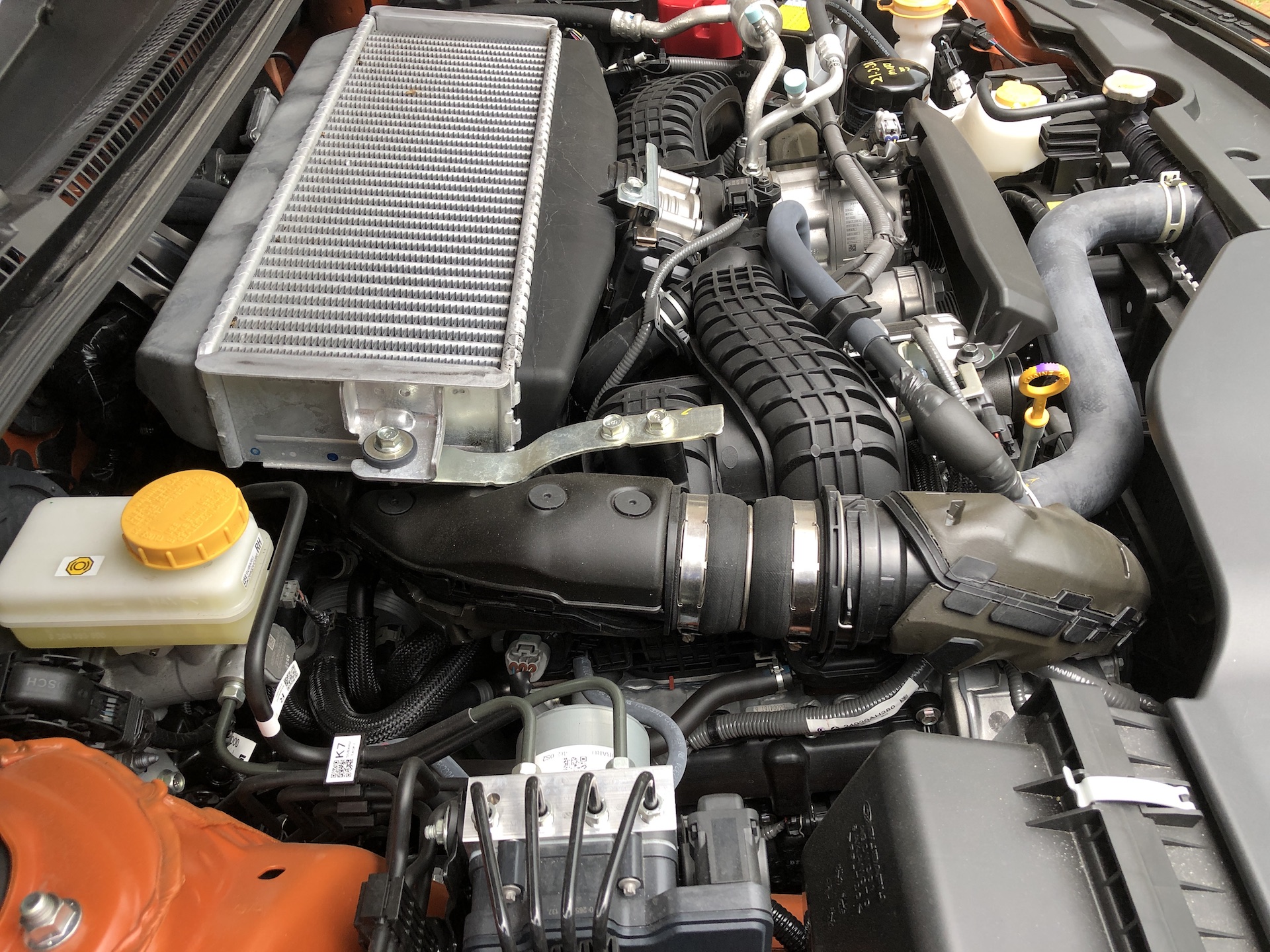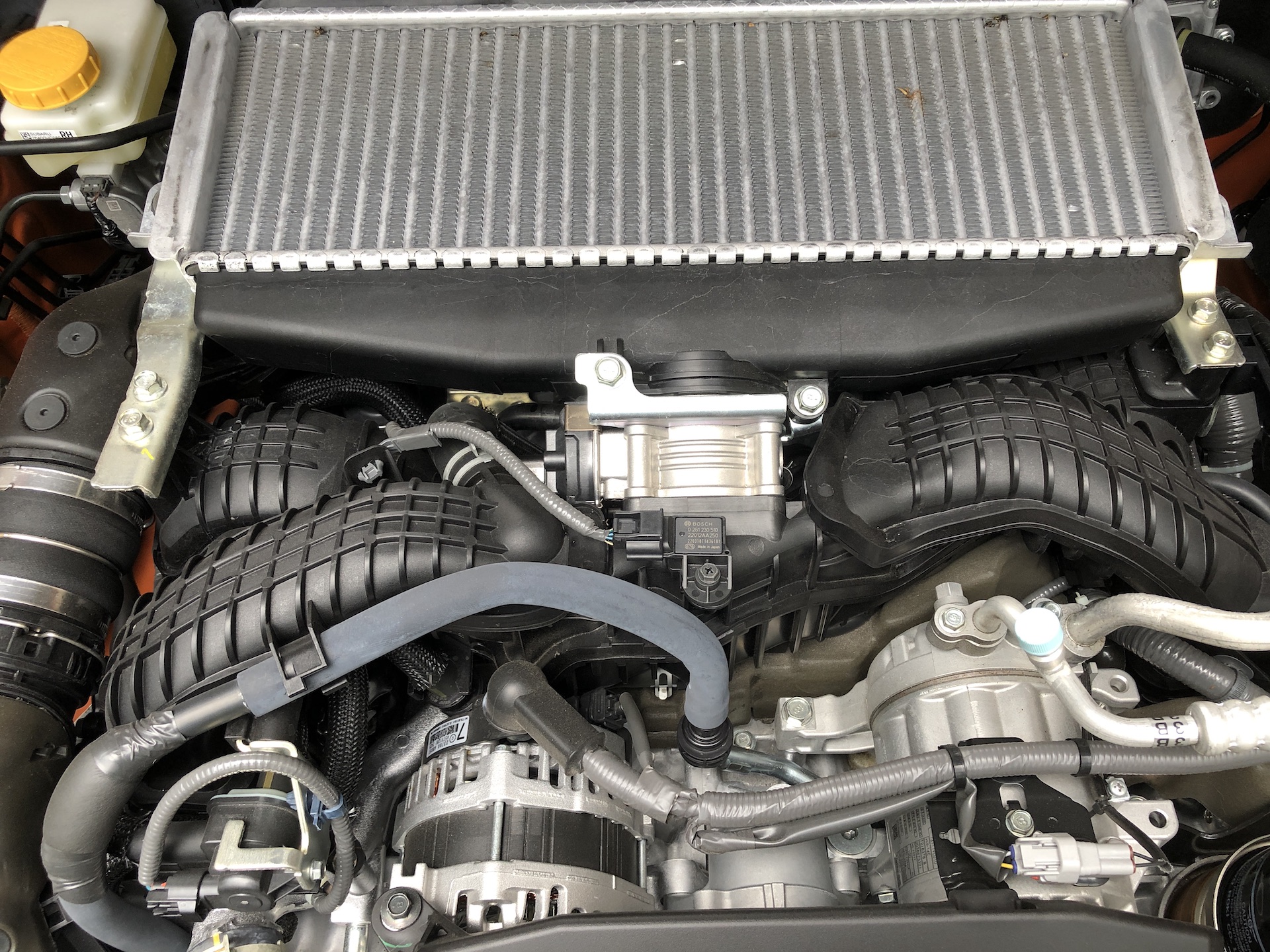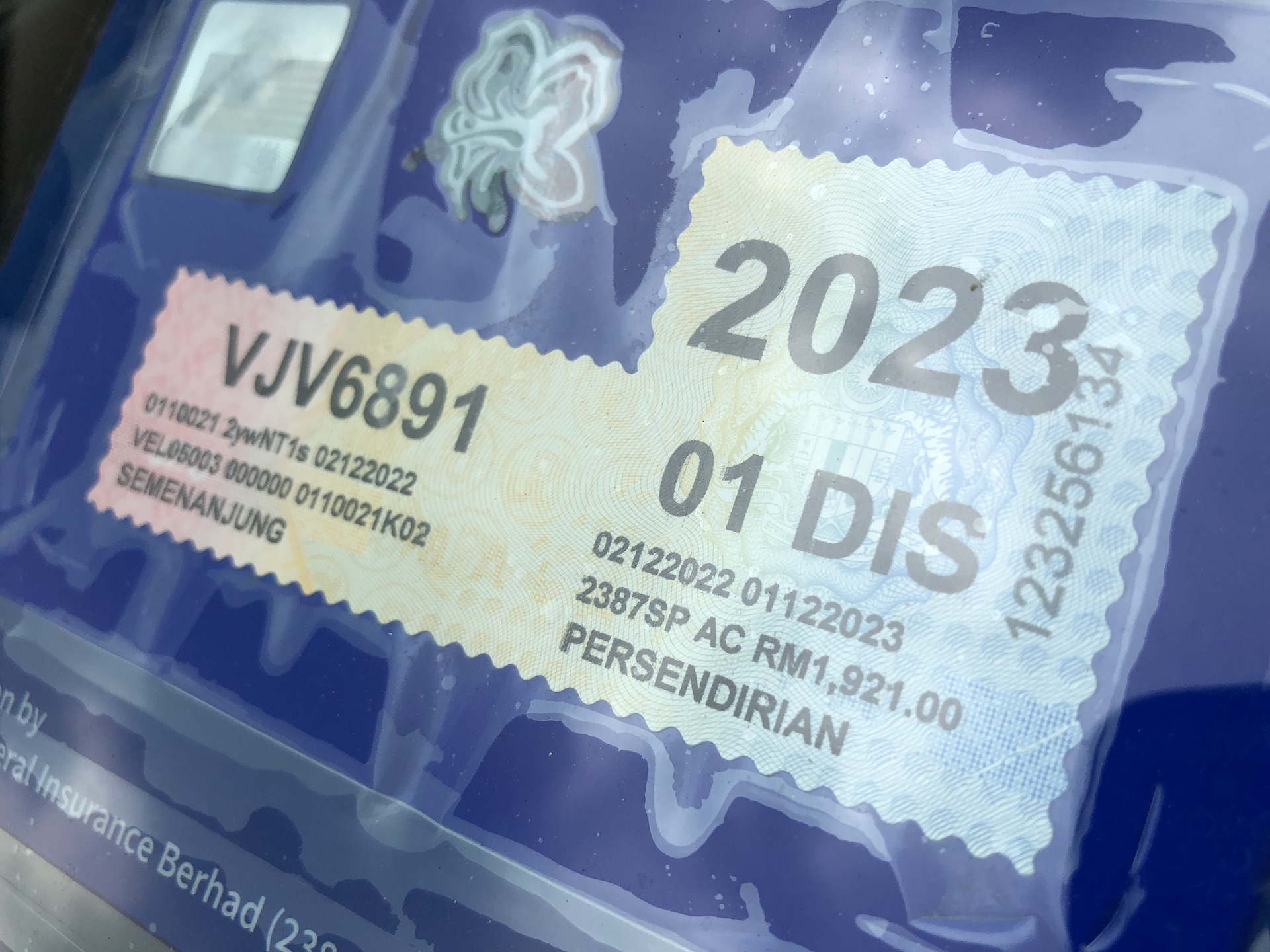 WRX Drive
The most important section of any performance vehicle review. From ignition, the familiar Boxer rumble can be heard and it is very welcomed. Having an old Subaru Legacy GT 2.0L in our garage, we are already familiar with Boxer performance and one might say a little biased towards it.
Well, there is no denying, in 'Intelligent' mode, this car is mild fuel sipper and delivers enough performance to keep up with the rivals and some. Steering feel is tight and quick.
Along our potholed Petaling Jaya roads the ride remains quite composed despite the low profile 18-inch tires and even when riding a highway off-ramp at speed, this WRX never flinches unless you try really hard.
Activate 'Sports Mode' and the WRX changes its 'spots'. The engine rumble moves up a few decibels and the response is very engaging. The car urges the driver to take the engine revolutions up and the new Global Platform delivers a stiff yet very predictable handling.
In 'Sports Sharp' mode, the attitude of this WRX changes again and bring a smile to any drivers face. It is only letdown by the CVT which lacks the response time of a 6-speed manual. But in todays traffic filled city roads, the CVT works fine and offers a balanced compromise for this performance sedan.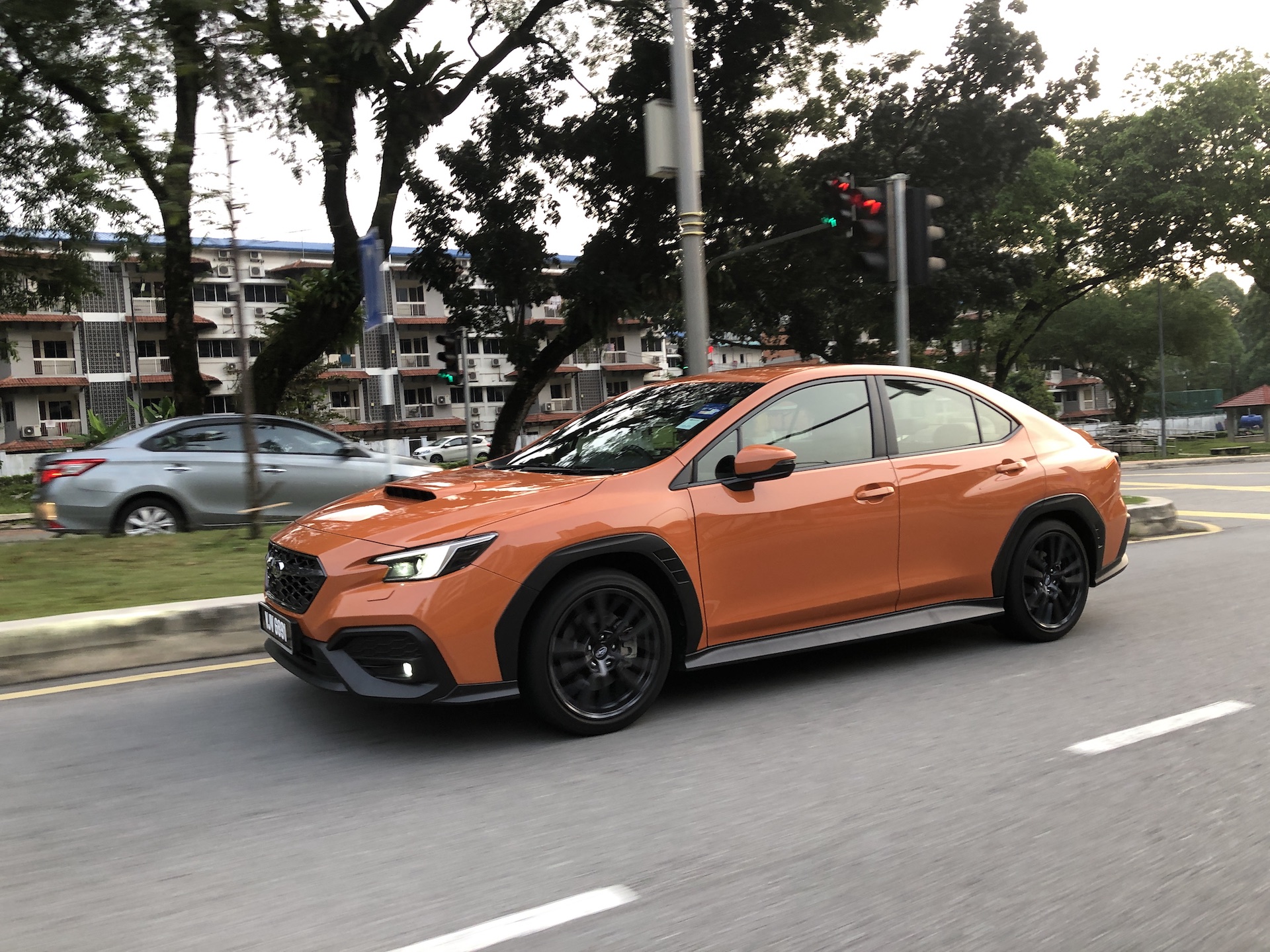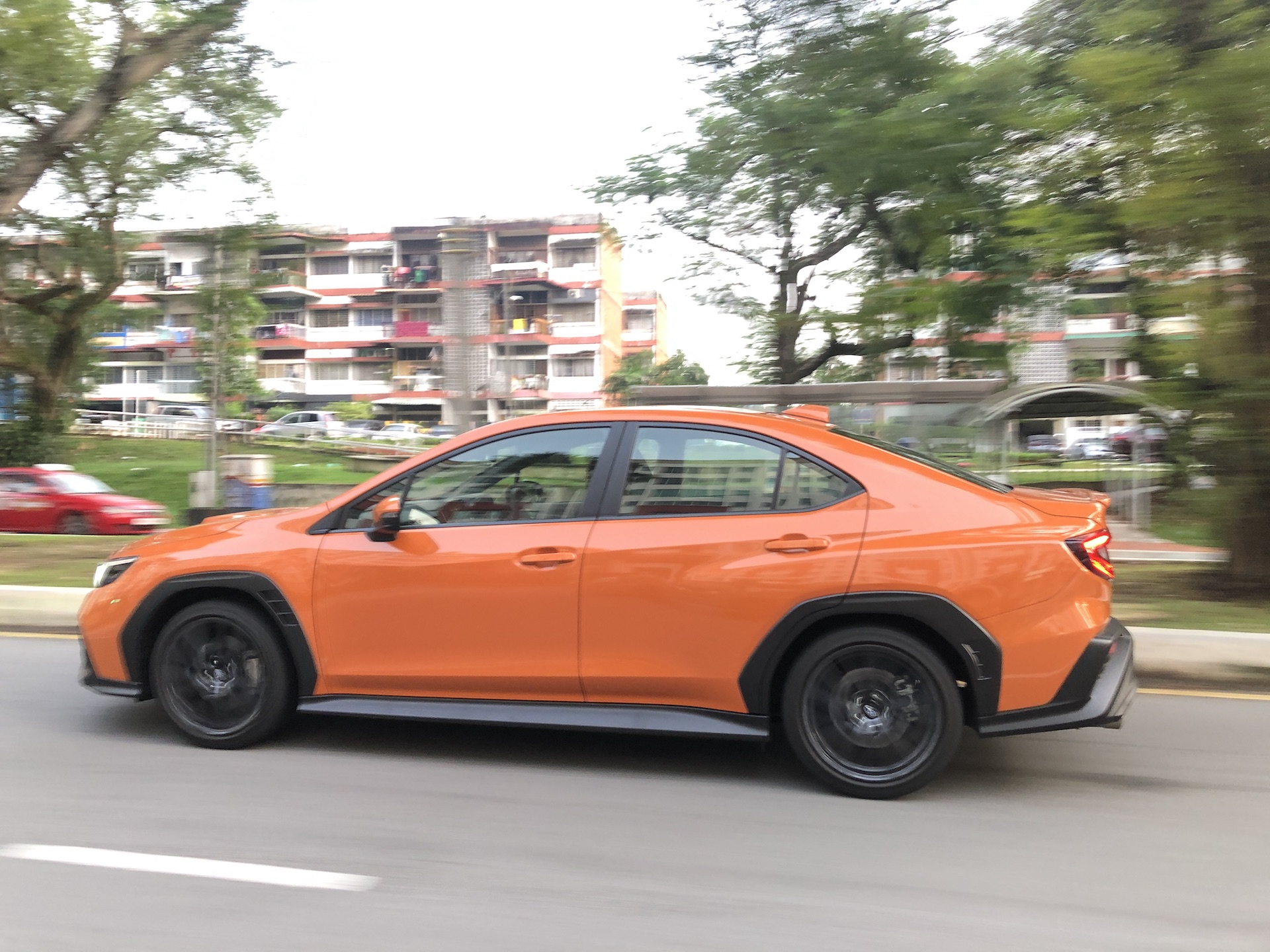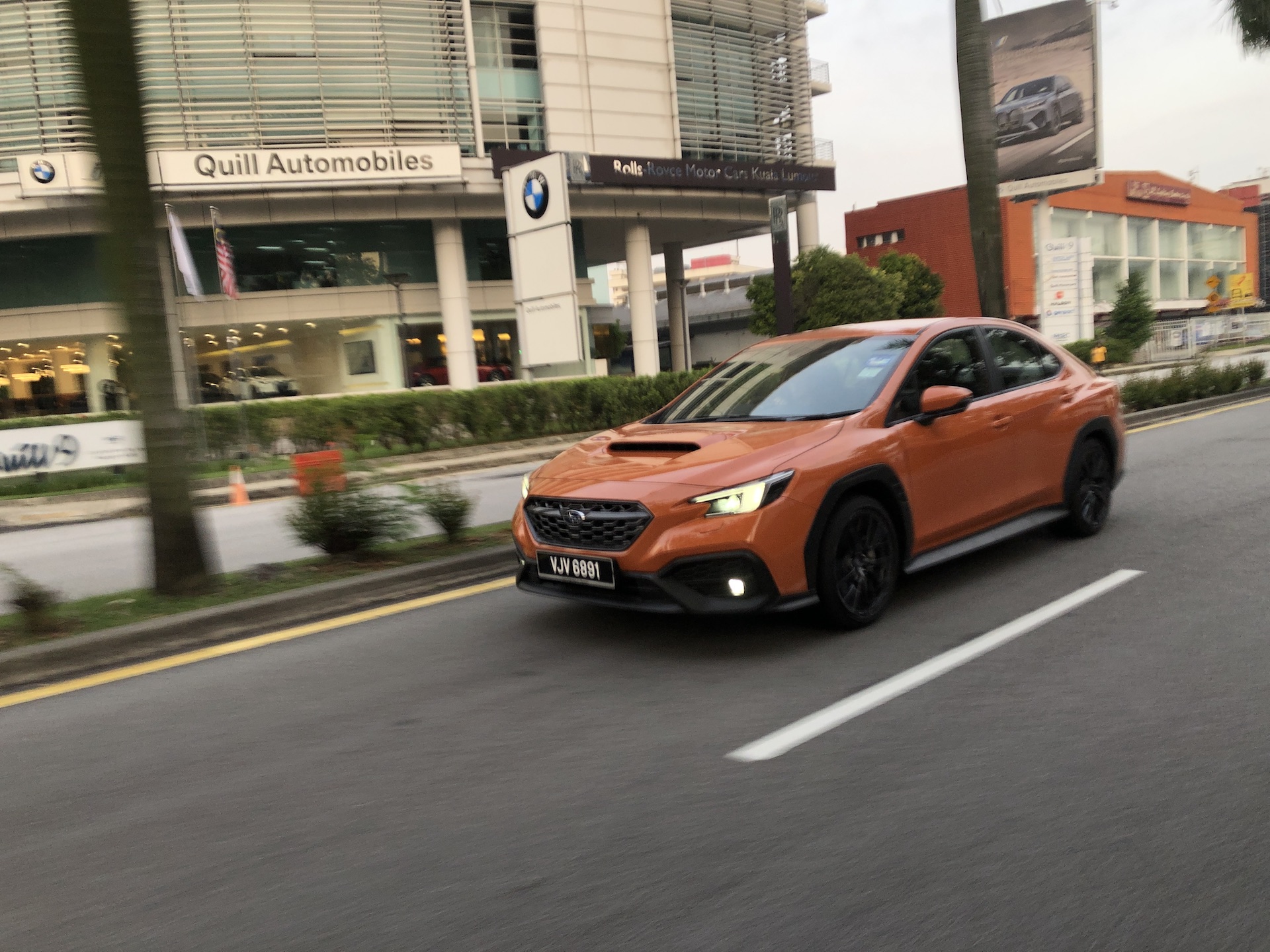 Subaru Impreza WRX 2.4 Boxer Specifications
Engine: Direct Injection Turbocharged 16v horizontally-opposed 4-cylinder petrol
Capacity: 2,387cc
Gearbox: CVT
Max power: 271bhp @ 4,800-5,600rpm
Max torque: 350Nm @ 2,000-5,200rpm
Top Speed: 233km/h
0-100km/h: 6.3 seconds
Price: RM296,245.00 for the CVT