Automotive
Published on January 29th, 2020 | by Hammer
0
Mazda RX-7 2022 model render by Mazda enthusiasts
Remember the Mazda Savanna? The sports car that brought Mazda fame in North America and also the rest of the sports car world. Well, here comes a rendering of the 4th generation Savanna….or probably renamed Efini 2.
Here we see a rendering of the 4th generation Mazda RX-7 coming from an artist in the Philippines. Already circulating the internet very fast in the past 24 hours, this rendering was done by amateur car designer Enoch Gabriel Gonzales from Quezon City in the Philippines and he says "this is my interpretation of the next generation Mazda RX-7".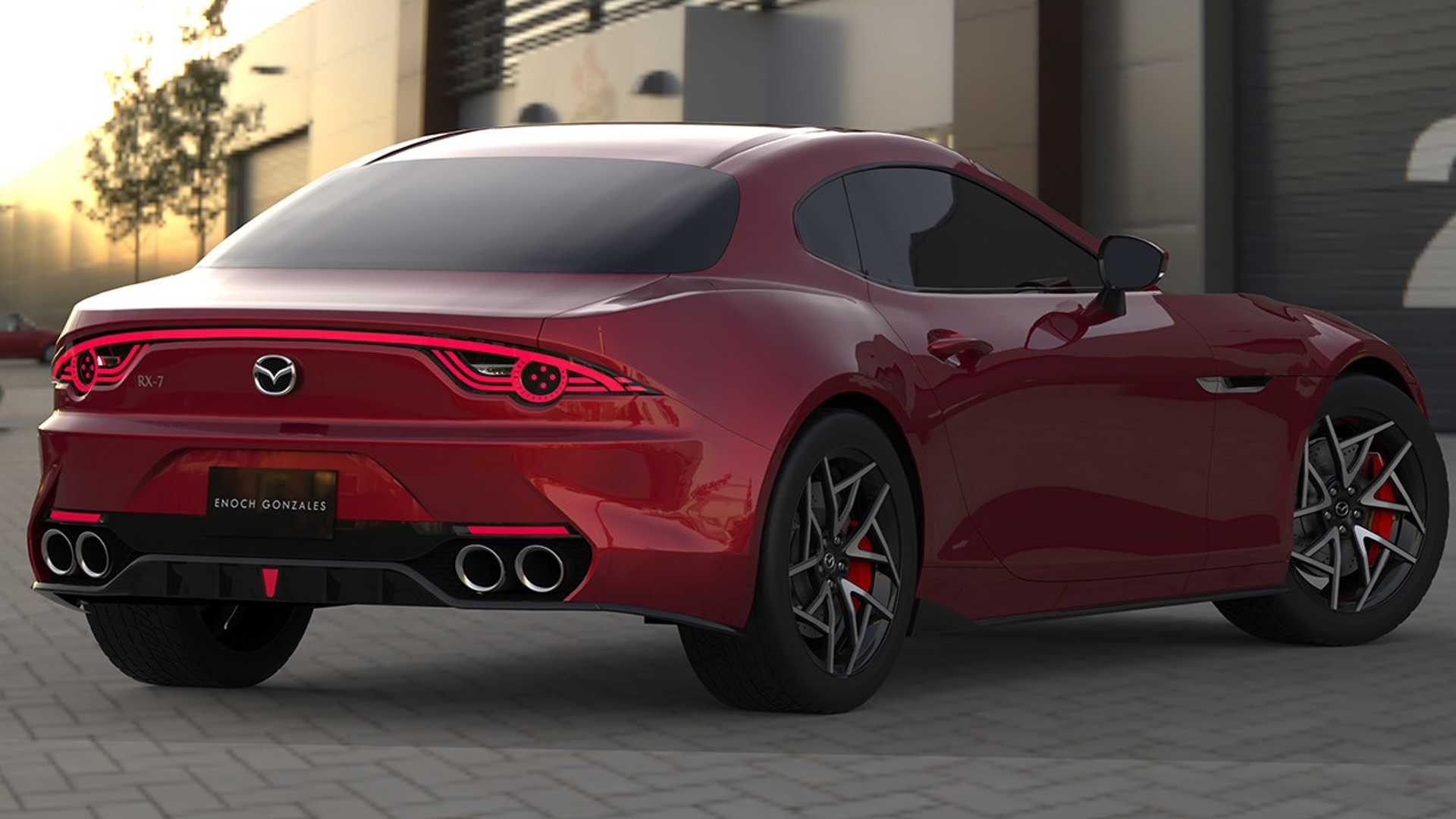 Mazda Motor Japan have in recent years hinted of the return of the RX-7 name plate and also their rotary engine using Skyactiv technology but there is still no confirmation.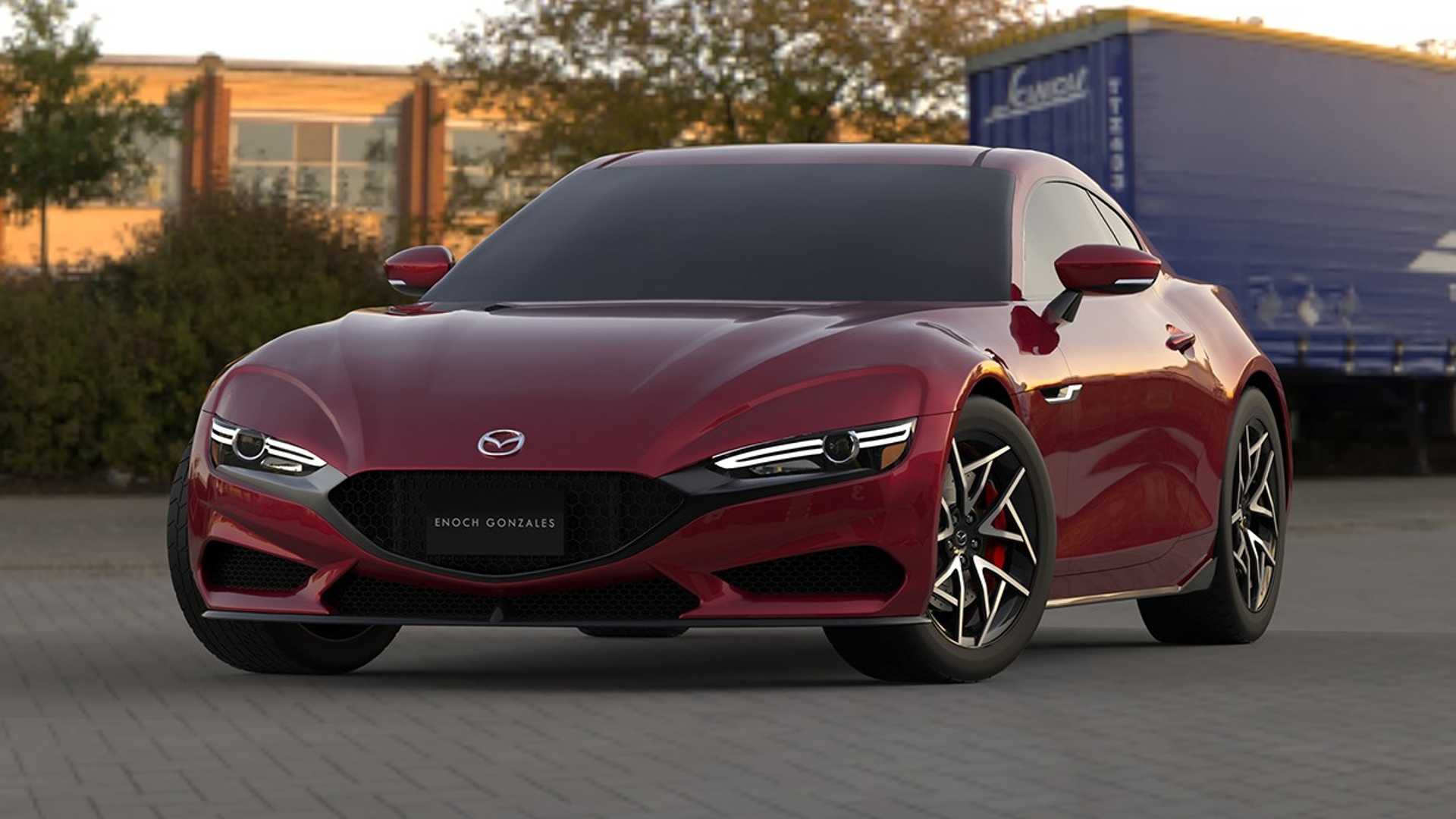 Looking at Enoch Gabriel Gonzales's rendering, you can see hints of the new Mazda MX-5 in its nose with the tail carrying the all new Mazda3 look. However, the front fender design that flows into the rear fender is very Maserati in its look and we personally love it.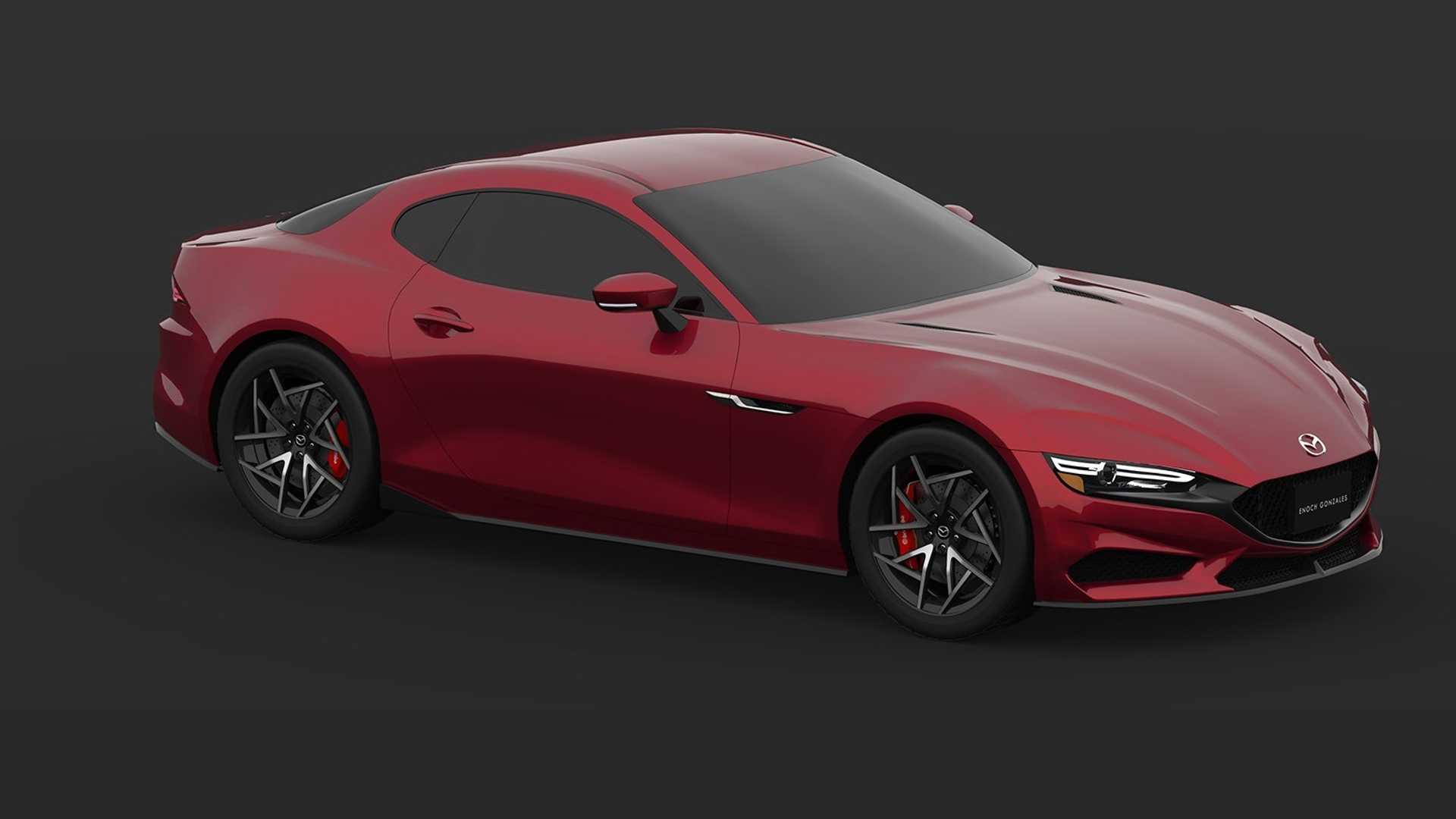 Mazda's first ever RX-7, the Savanna had a shell that was ahead of its time and even today it commands enough curbside appeal to have owners happy to drive one even with its rather high fuel consumption. It sold rather well and when the 2nd generation FC model arrived it was an instant hit globally and also with well to do Malaysians who were drawn to its Porsche 924 profile.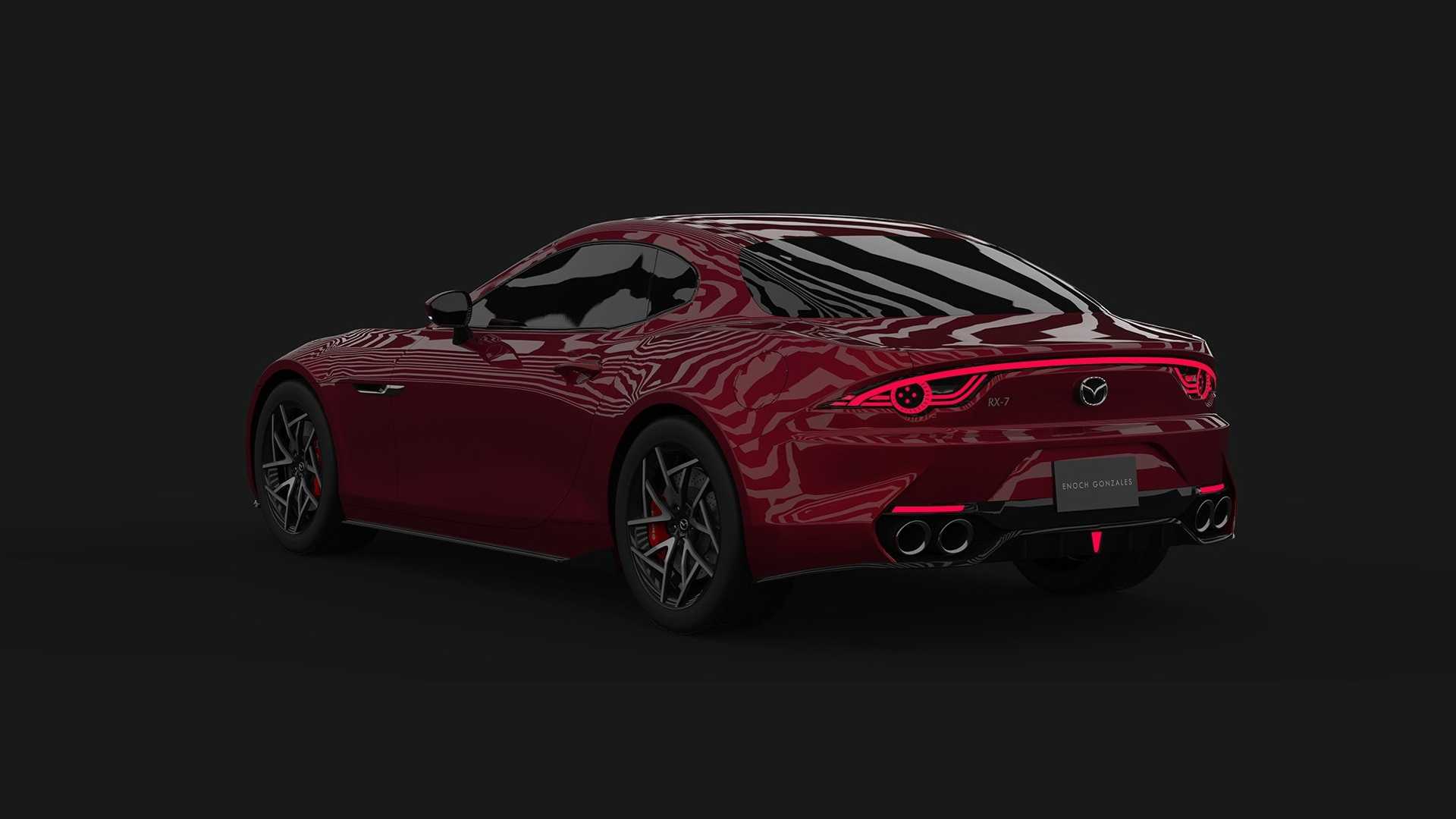 Today there are still a few restored units running around and it has tested time very well. Asking prices are still rather high for its year of manufacture simply because there are not many on the road and they all have enthusiast owners who feel little reason to part with them.
In 1992 the 3rd generation arrived and this was a showstopper. It was given the name Efini. The Mazda Efini was gorgeous and it had all the qualities to make it a world-class sports car. It was wrapped in a slinky curvaceous shell and its interior was filled with super car notions. It had a twin bubble roof design and its doors came with single side windows giving it a real jet fighter look. Its rear panels were a single piece of metal from the front of the roof all the way around the rear back and sides, which showed a Dodge Viper like profile.
In front of the driver sat Mazda's compact rotary (Wankel) engine that helped make this car go as fast as it looked. It was a 13B-REW two-rotor engine that sat behind the front suspension, which was coupled with a sequential twin turbo system delivering a phenomenal performance in a compact package.
Developing an impressive 242bhp in the most basic version, all versions came in as parallel imports to Malaysia and so depending on your luck, the power delivery can be anywhere between 235bhp and 280bhp without any tuning added.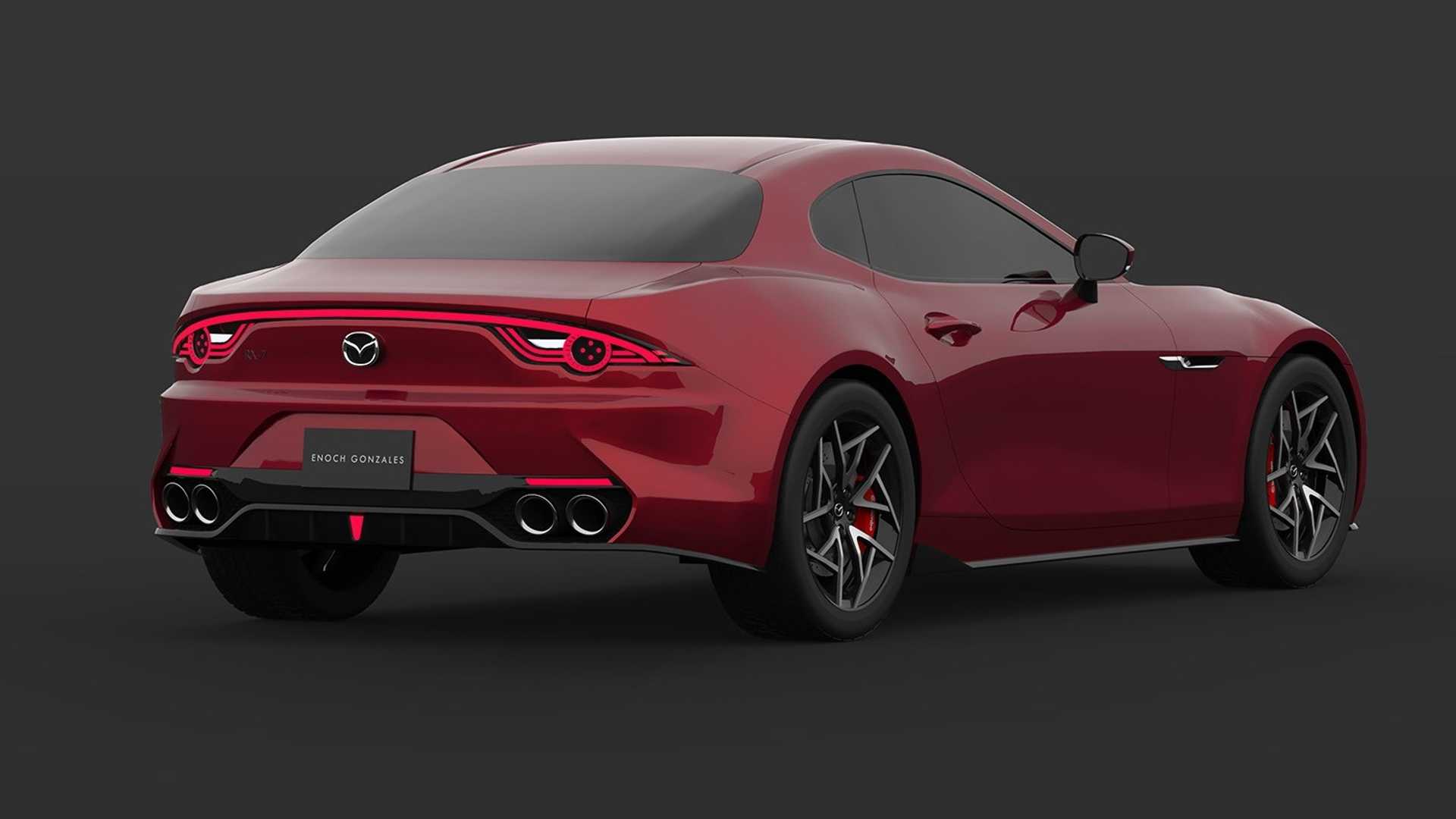 Finding a used stock standard version is a rare thing but buying one of these rare RX-7 Efini's should be treated with respect as prices will only keep going up. Note, please do not get your bank balance in a twist while doing so as prices today range from a lofty RM80,000 to a surprising RM140,000. The obvious benefits of buying a RX-7 Efini are, drop dead looks that will last years to come and performance of a 0-100km/h in acceleration time in less than 5.5 seconds.
Mazda has already produced 1.99 million vehicles fitted with their rotary engine, ranging from sports cars and sedans to 26-passenger buses and in 2012 the rotary engine was finally retired due to long-term reliability issues and high polluting emissions. The last rotary powered car from Mazda was the RX-8 sports sedan.
Mazda then turned its attention and engineering resources to its new SKYACTIV technology in the last 9 years and this has paid off handsomely for Mazda.
We hope that Enoch Gabriel Gonzales's rendering gets the attention of Mazda Motor and it will be signed off as the production model for the 2022 Mazda RX-7. What do you think?