Cars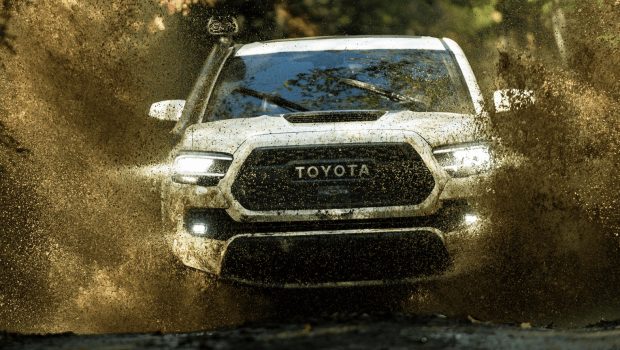 Published on June 26th, 2020 | by Hammer
0
You Are Only As Good As Your Truck Suspension
If you own a pickup truck, a Hilux even better, you should look at what suspension is best for your needs. Urban cowboys should not worry too much, but logging tycoons and successful highland farmers need to take note.
As any seasoned pickup truck driver and owner knows, a true off-road vehicle is only as good as its suspension.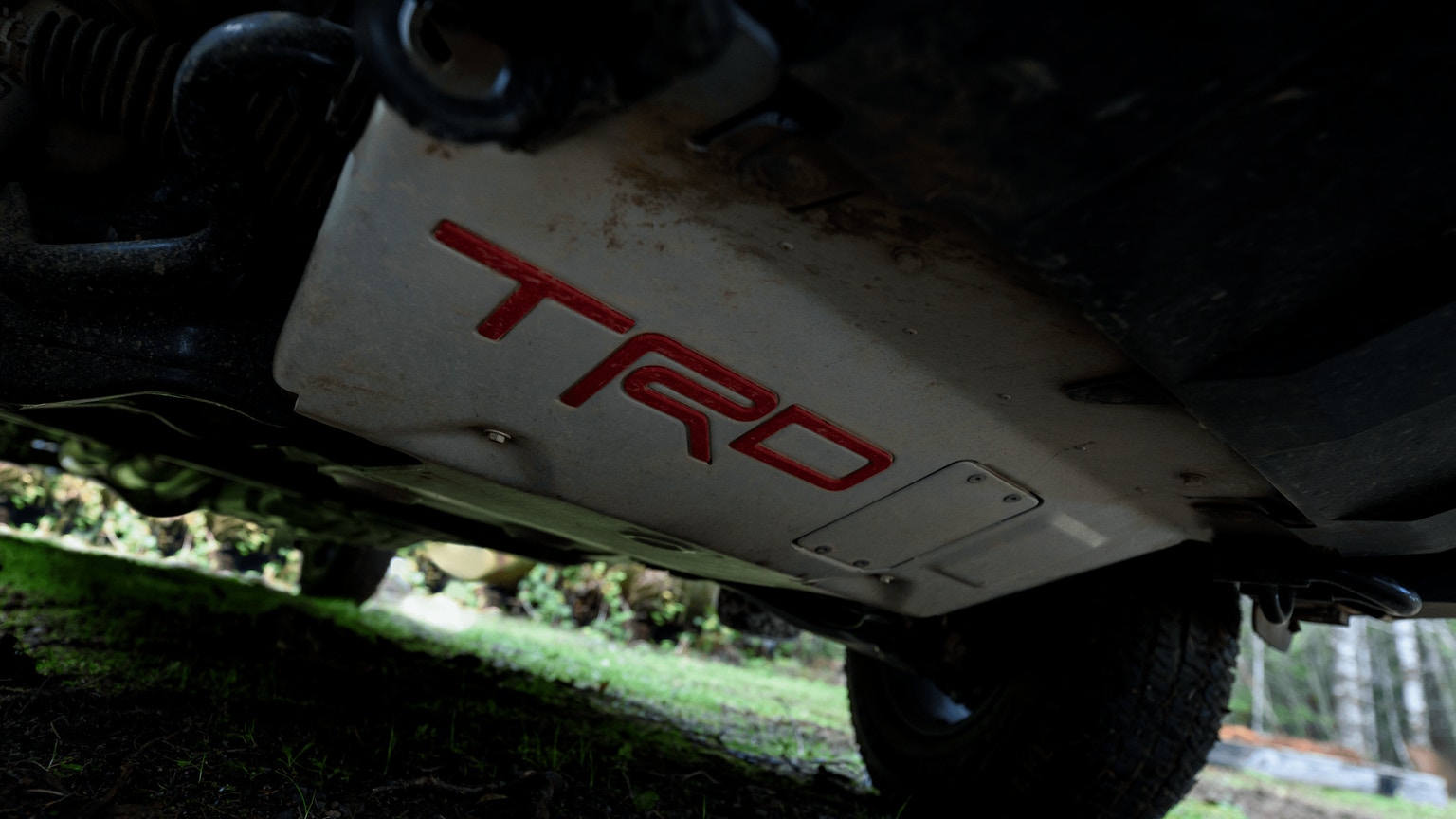 For 2019, the entire TRD Pro family rides on 2.5-inch TRD Pro-exclusive Fox Internal Bypass shocks. Tuned specifically for each vehicle by the engineers at TRD, the aluminum-bodied Fox shocks offer impressive performance and supreme damping for a wide variety of driving situations. High-speed desert running, slow-speed rock crawling, or simply driving to and from work – drivers and passengers will be as comfortable as they are confident.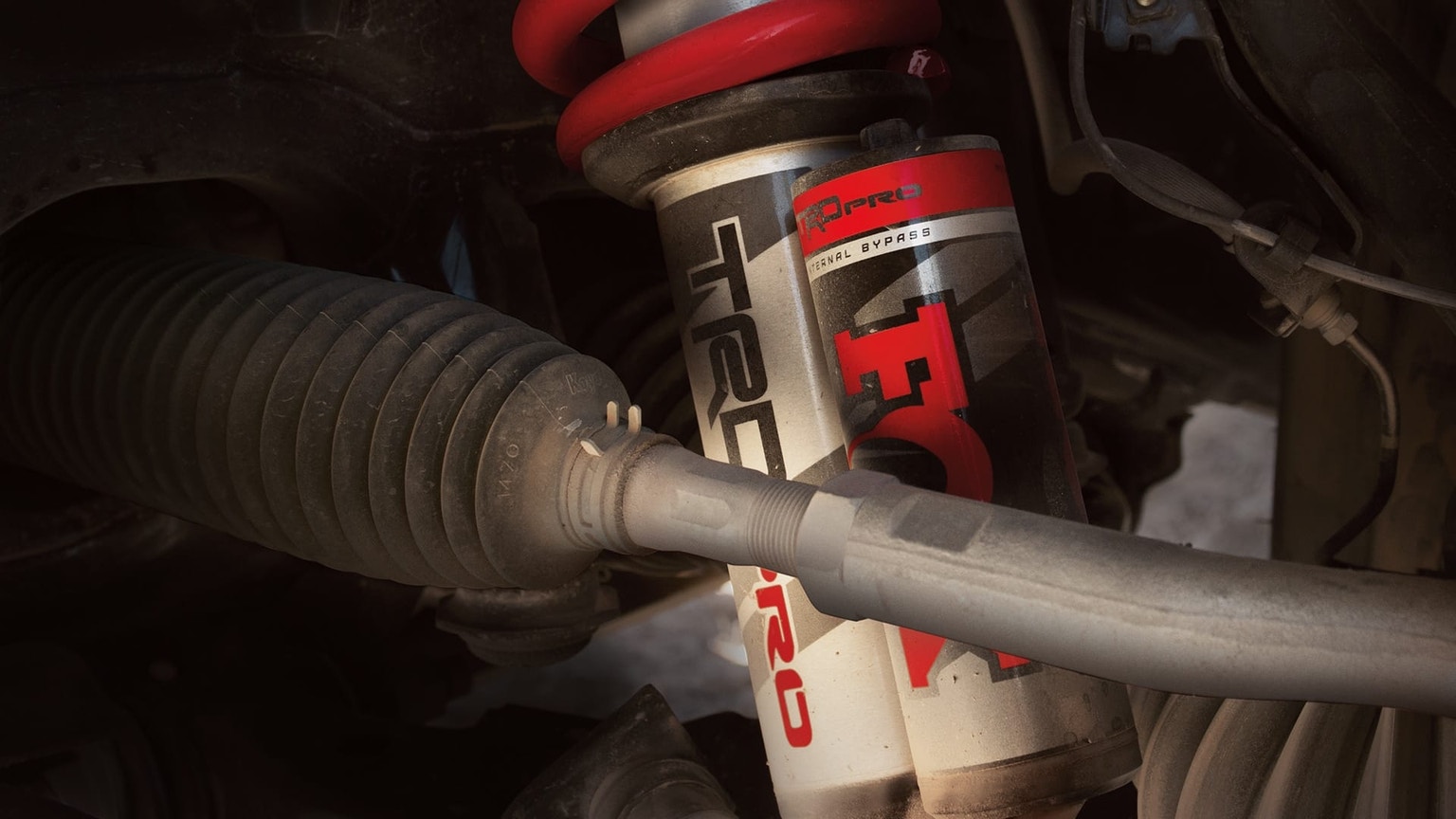 Whereas off-road race vehicles traditionally have external bypass tubes on their shock bodies to fine-tune damping pressure, each high-tech Fox shock compactly incorporates bypass zones inside of the shock. These multiple bypass zones offer a cushioned, plush ride during typical operation but get progressively stiffer through the shock stroke to provide excellent bottoming resistance.
The front shocks are paired with specially-tuned TRD springs designed for excellent ride comfort and to also produce additional lift, giving each TRD Pro an aggressive, heightened stance for improved trail-conquering capability. A combination of high-temperature shock fluid and nitrogen gas pressure are employed inside each Fox shock to improve bump compliance and to help maximize seal life.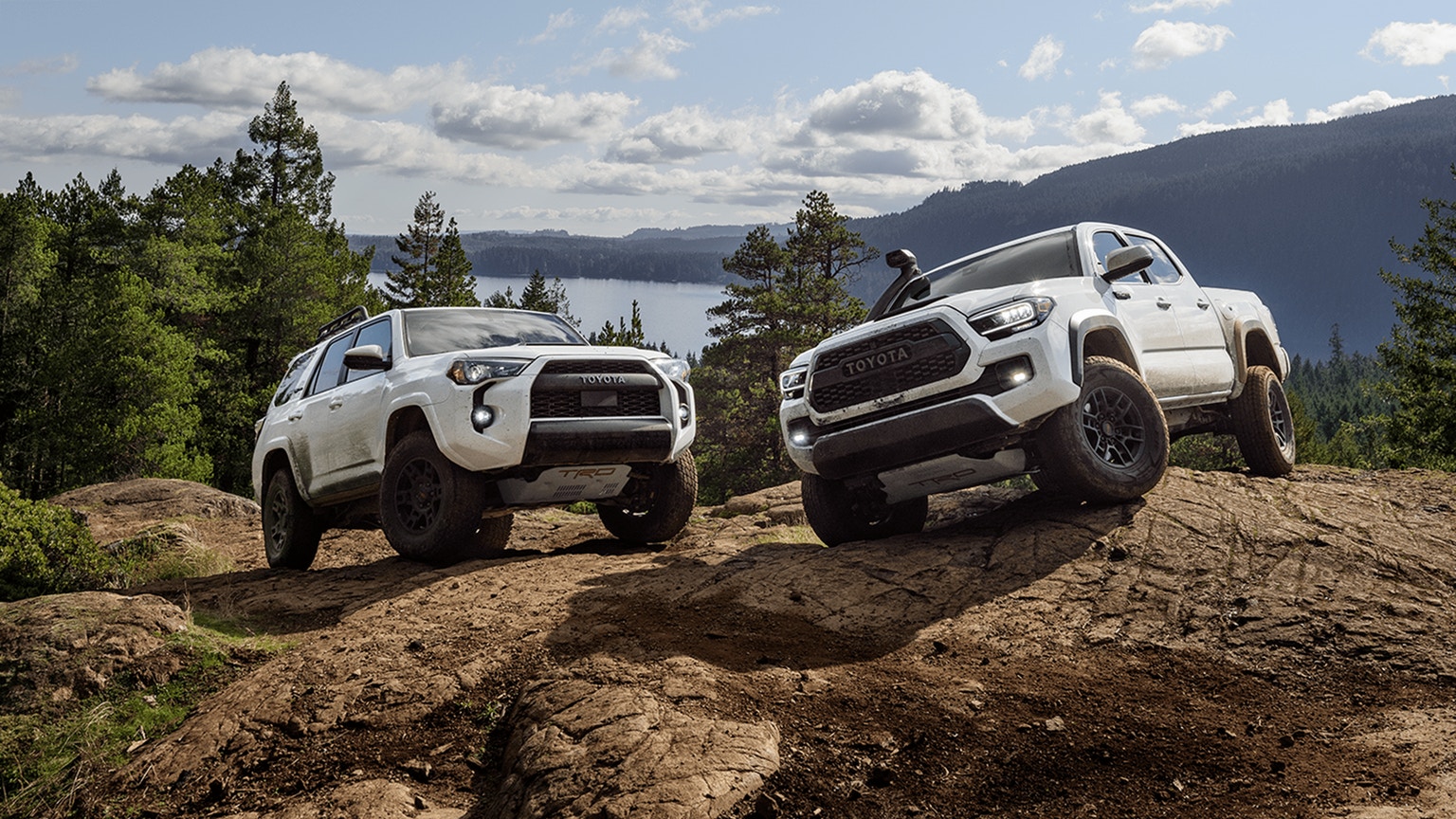 Every TRD Pro model features rear 2.5-inch Fox shocks that utilize a piggyback reservoir to house additional oil volume, which assists in maintaining peak damping performance during extreme use. Tundra relies on the beefy rear leaf springs also equipped on the TRD Off-Road grade, 4Runner utilizes the TRD Off-Road grade rear coil springs, while Tacoma features progressive-rate off-road leaf springs out back to allow more compression suspension travel to aid performance over rough terrain. TRD dust boots are utilized front and rear to offer added protection to help keep dust and dirt out, and 4Runner utilizes unique roost shields to help protect the inverted rear shock.
Championship TRD Pedigree
Dating back to 1979, Toyota Racing Development (TRD) has developed chassis, engines and parts design for nearly 40 years. TRD supported off-road legend Ivan "Ironman" Stewart for 30 years on his path to multiple championships and race victories in Baja, U.S. off-road desert and short-course off-road races.
TRD also celebrated CJ Greave's 2017 Pro 4 Championship in The Off-Road Championship Series (TORC) and Martin Truex Jr.'s win of the 2017 Monster Energy NASCAR® Cup Series Championship. The 2019 TRD Pro suspension was tested and designed by TRD engineers at our corporate headquarters in Plano, Texas. TRD also develops motorsport-derived accessories for Toyota and Lexus cars and trucks. Its U.S. operations were first established in 1979 and are headquartered in Costa Mesa, Calif., with an additional facility in Salisbury, N.C.