Used cars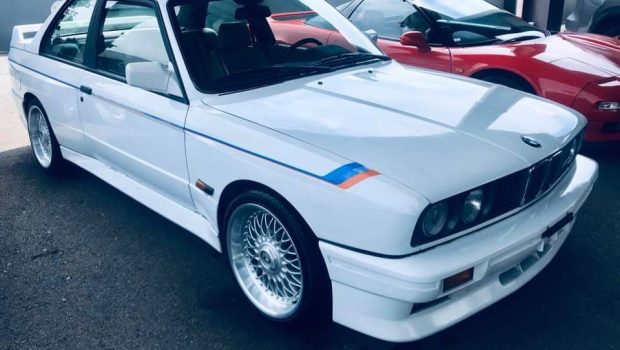 Published on January 17th, 2020 | by Hammer
0
BMW M3 E30 for sale at RM480,000
We stumbled upon a advertisement on Facebook by a reconditioned car importer who had a pristine looking BMW E30 M3 for sale at an insane asking price of RM480,000. Now this is a really remarkable asking price for a any car of the same era and , yes the E30 M3 prices have been high in recent years but this is simply way too high.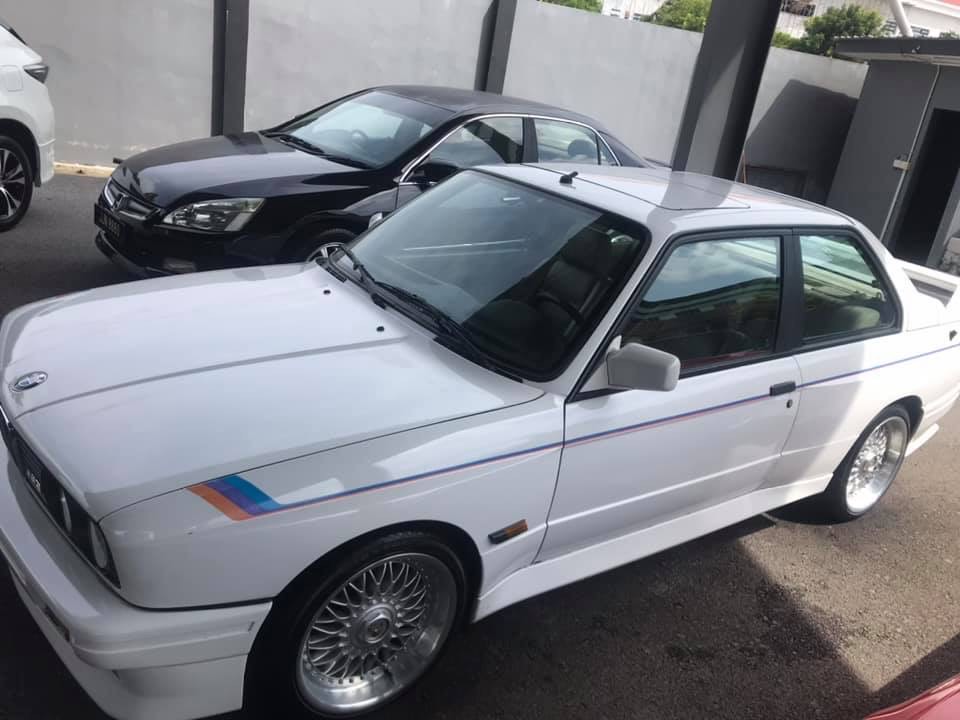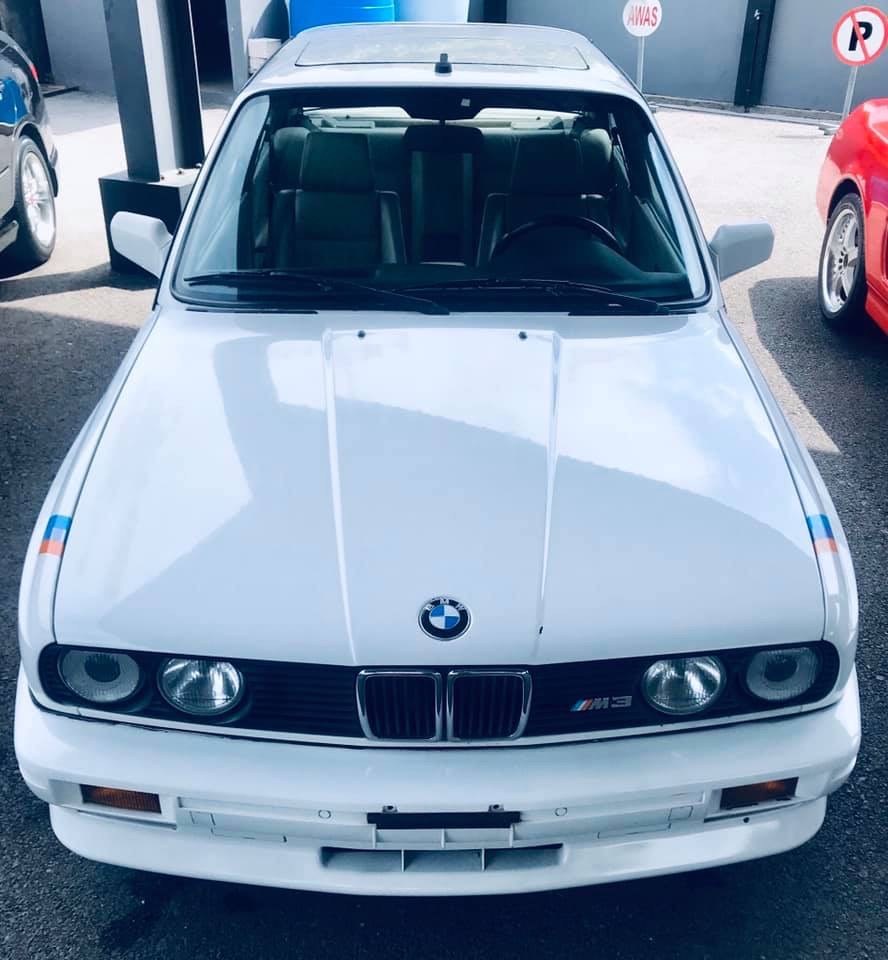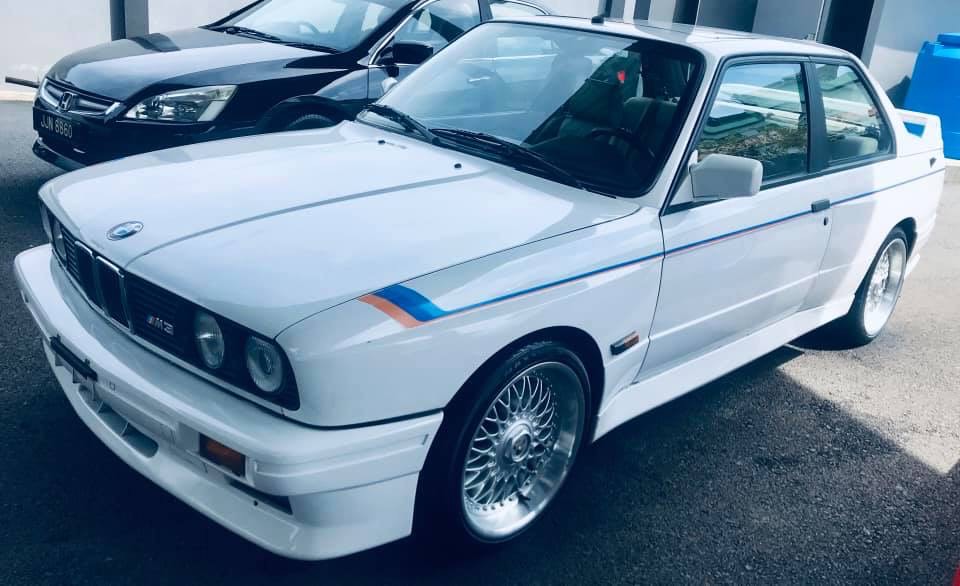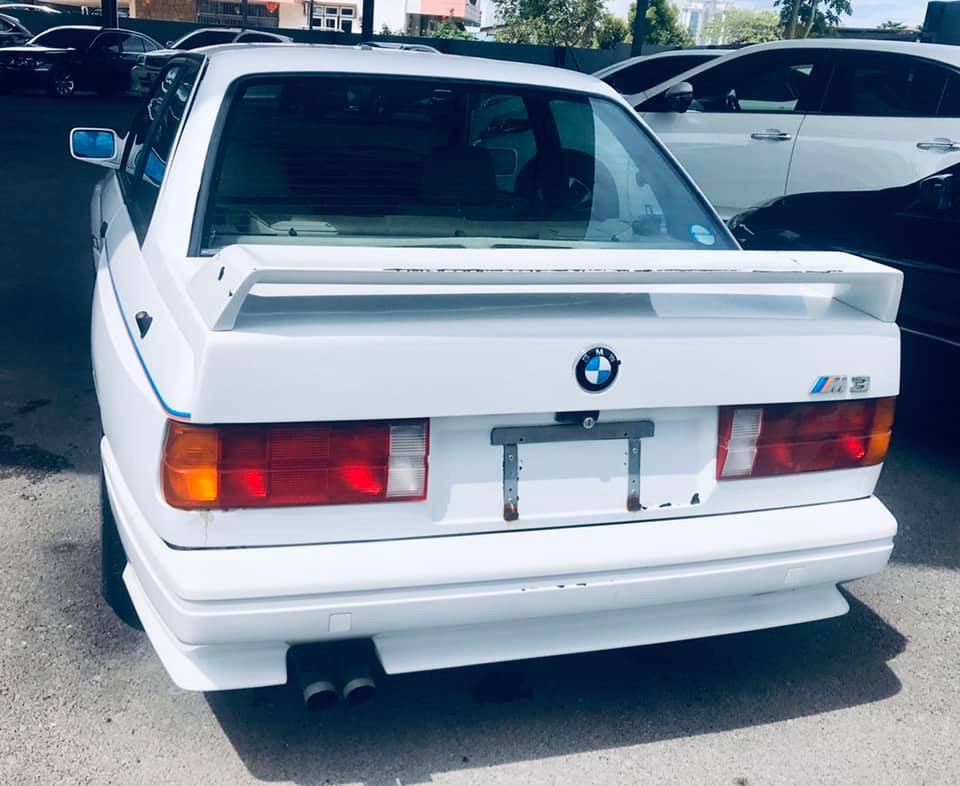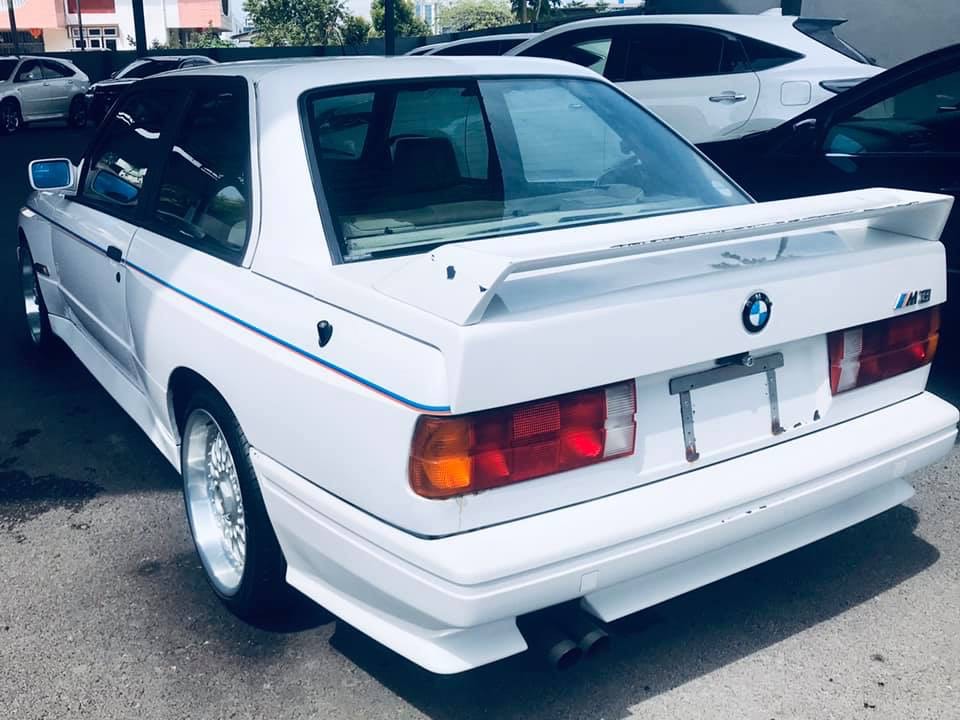 The first E30 M3 was introduced in 1986. Originally built to take on the Mercedes' Cosworth-tuned 190E 2.3-16 in FIA Group A racing, the M3 employed a 2.3-liter four-cylinder capped with a twin-cam four-valve head that was essentially one of the big six four-valve heads less two cylinders. Dropped into a modified 3 Series two-door body shell, the Bosch fuel-injected "M Power" four was rated at 192 horsepower at an impressive 6,750 rpm. The 2,857-pound M3 would do the 0-100km/h run in just 6.9 seconds (which is very quick at the time), hit the quarter-mile in just 15.2 seconds with reach a 141mph top speed.
There was also a convertible available. This model was introduced in 1988 and was available until 1991. This model had a four cylinder with 200 HP. In 1992 a new M3 was introduced so the E30 M3 went out of production.
A Little E30 M3 History
The BMW M3 Evolution 2: This model was available in 1988 as Evolution 2. The Evolution 2 had a 2.3 litre engine with 220 HP and a top speed of 244 km/h.  Some differences between the standard M3 and the Evolution 2 included a higher compression ratio, some lighter bodyparts, a deeper front spoiler and bigger wheels. The Evolution 2 was available in Misano Red, Macao Blue or Nogaro Silver. There were only 501 build between March and May 1988.
Then came the BMW M3 Evolution 3: This model was available in 1990 as Sport Evolution.
The Evolution 3 was available in red or black only and had grey cloth or black leather Recaro bucket seats. The engine was a 2.5 litre 16 valve wich had 238 HP. The front and rear spoilers recieved adjustable splitters and BMW fitted the optional 16 inch cross spoke wheels as standard. Also standard was a suede steering wheel, a suede gearknob, a suede handbrake grip and a three way adjustable suspension.
How much would you pay for a mint condition BMW E30 M3…say a 1989 model with very low mileage (about 35,000 miles) and driven with love and handled with care for the last 30 years? Well, the previous asking price was in the region of RM150,000 with taxes paid and there were buyers waiting with cash.
Now comes news of the mint condition white E30 M3 for an insane RM480,000. With prices like this we need to inform current BMW E30 M3 owners to sell sell sell their cars unless they want to hold and see how much higher prices can go…..which we think is simply insane.