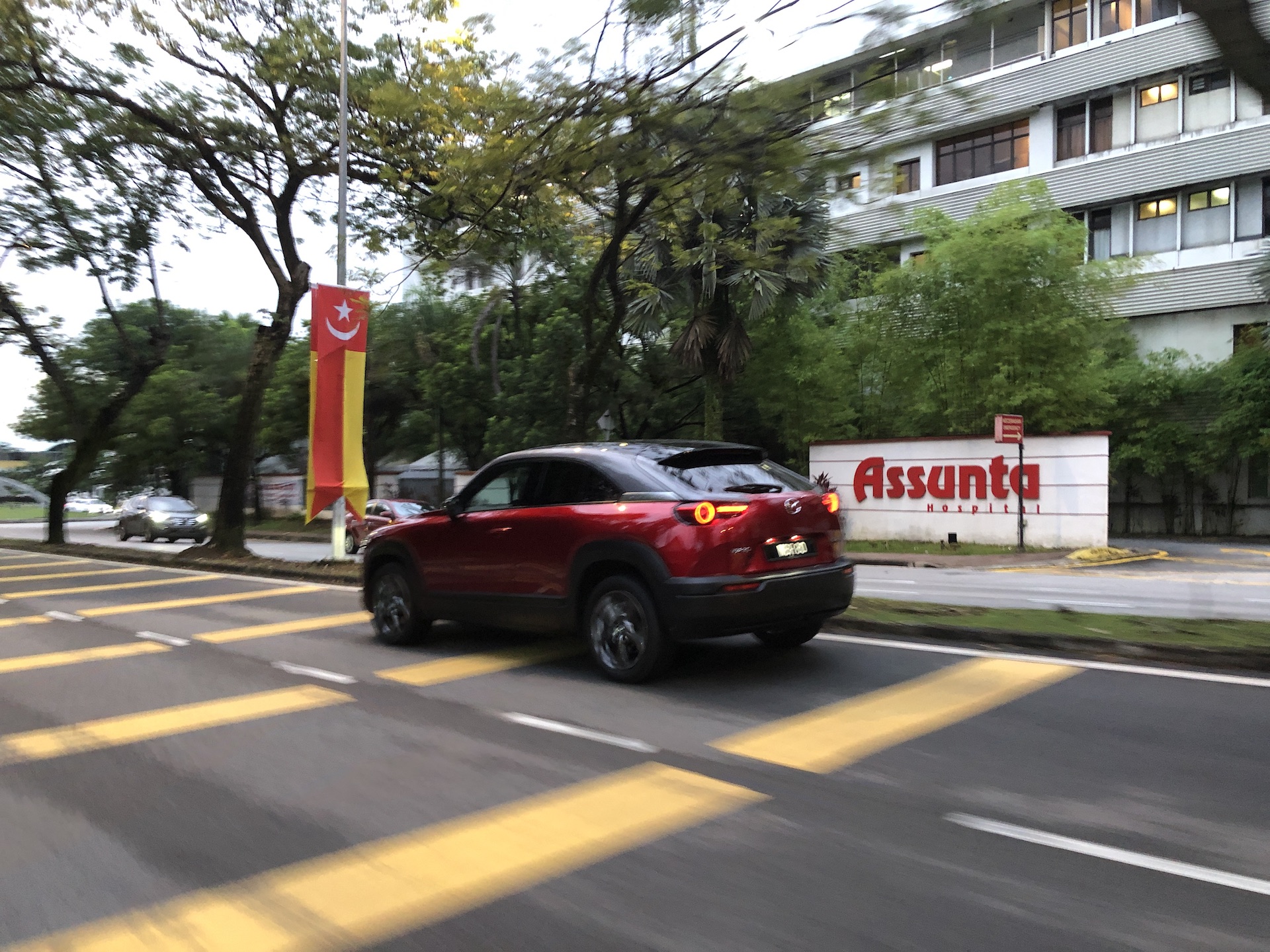 Japanese car manufacturers like Mazda are only recently looking into electric vehicles like this MX-30.
There are even not pushing hard for plug-in hybrids which have proven to be very expensive to build (because they have a petrol engine and also a battery powered powertrain working together) whilst still releasing emissions from its petrol engine and even worse providing very low reliability and lets not forget the plunging resale values after the warranty ends.
So, for Mazda engineers and management, the push has been towards more efficient petrol powered engines which will continue to be released with next generation petrol powered Skyactiv powertrains.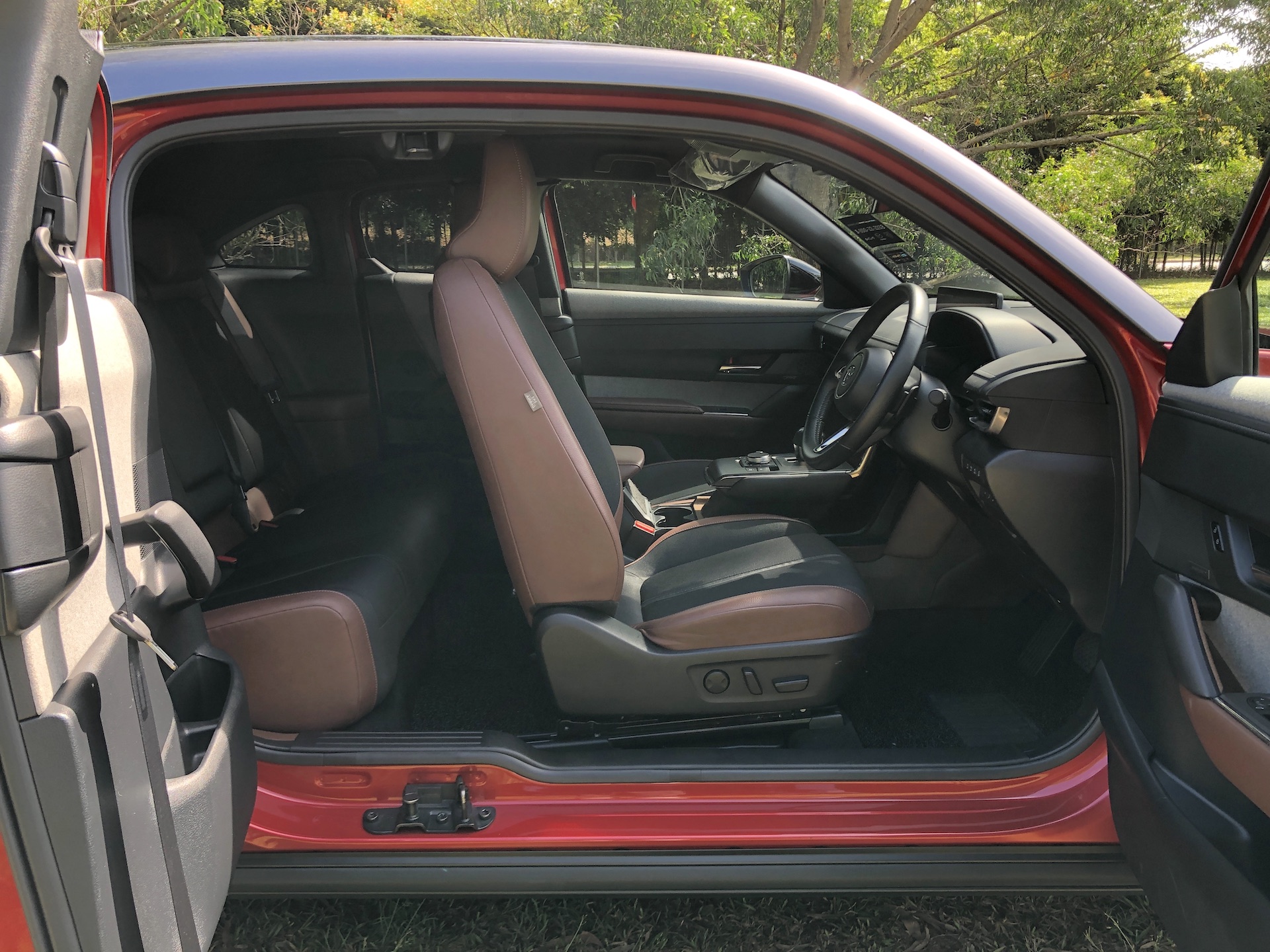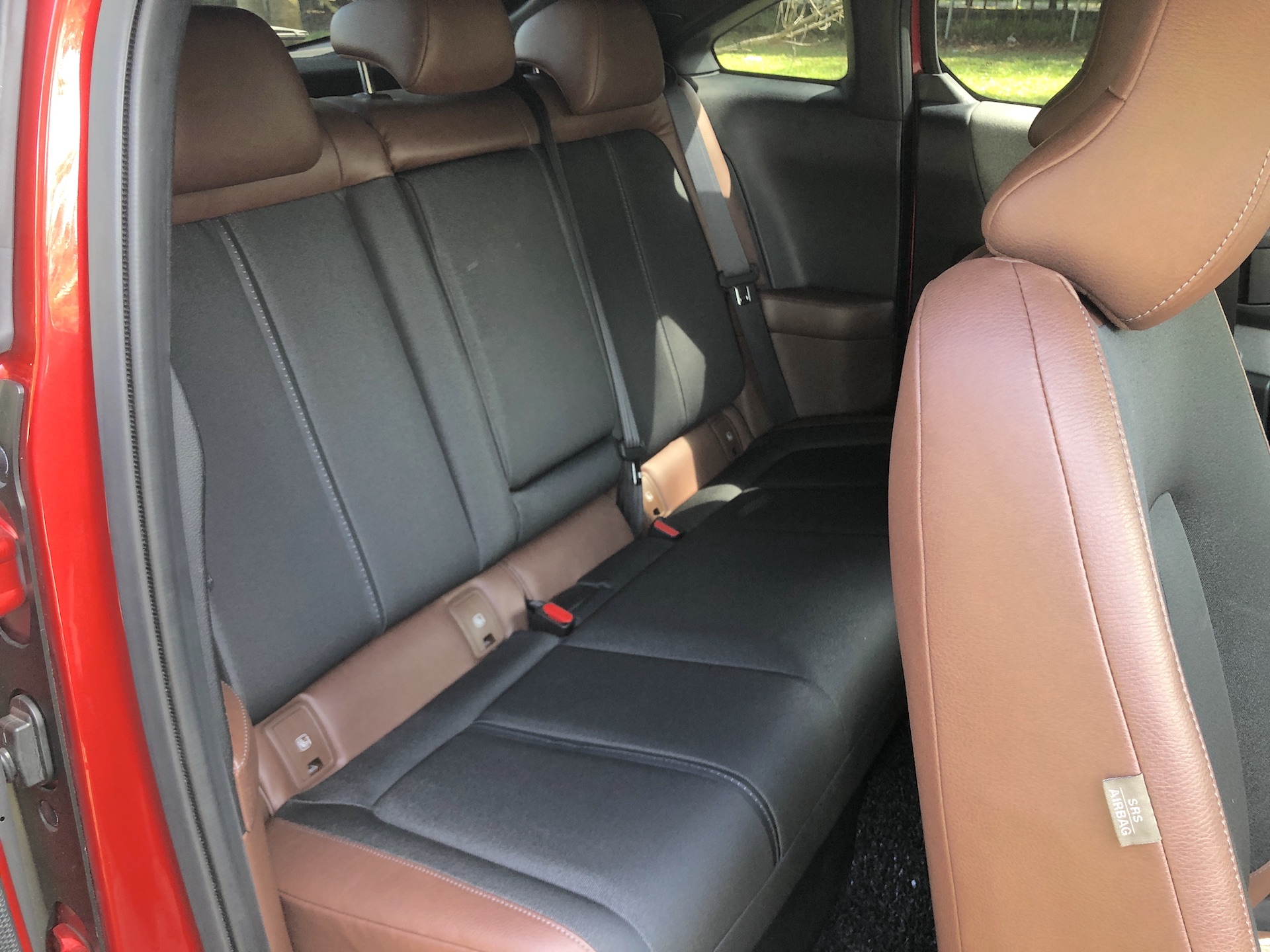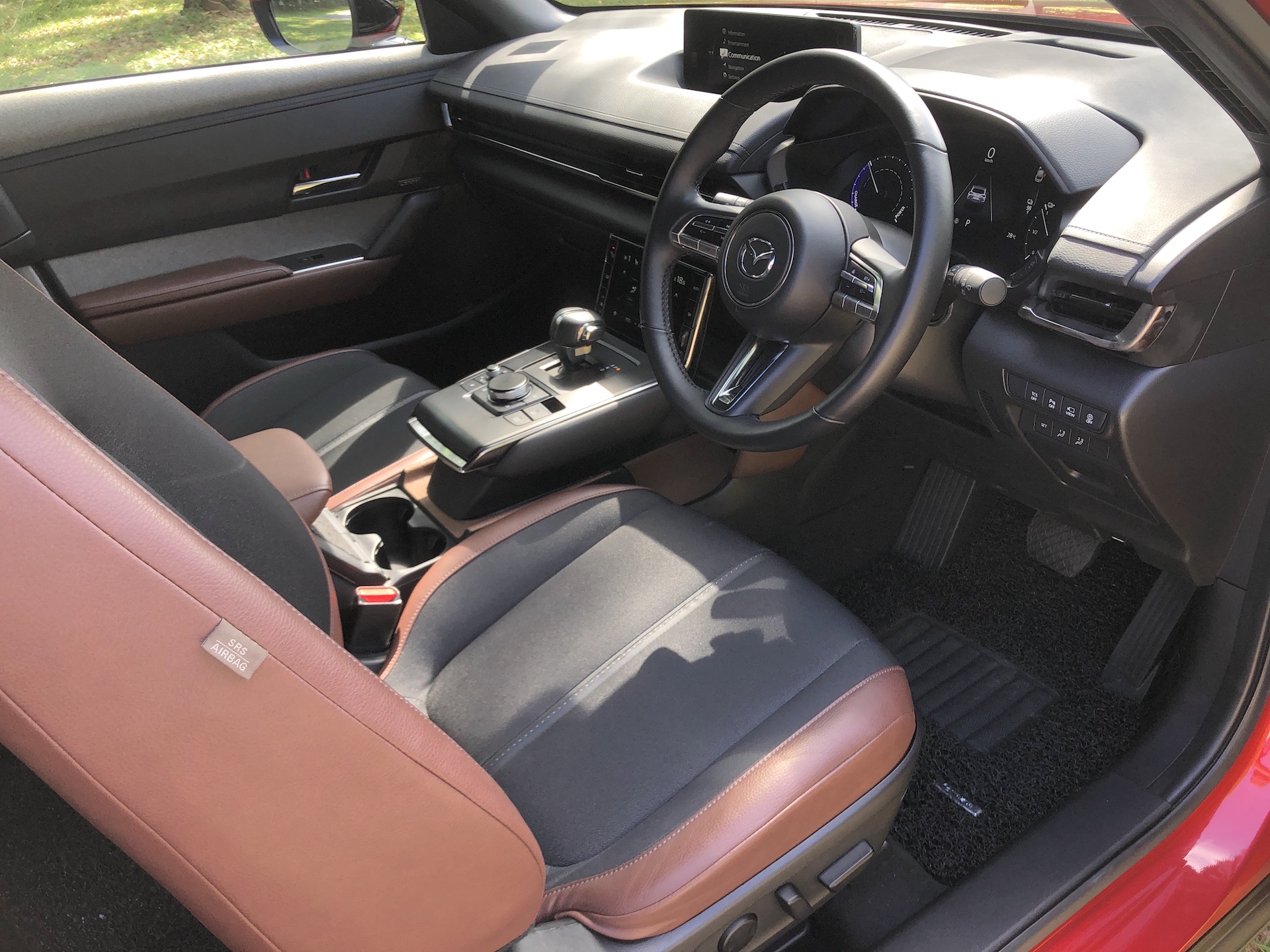 Electric Drivetrain
This is where the biggest stumbling block is for this Mazda. The Mazda MX-30 is powered by a single 143hp electric motor with 271Nm of torque being sent to the front wheels. A refrigerant cooled 35.5 kWh lithium-ion battery gives it only a 199km driving range.
With the 'price rivals' providing more than double the battery driving range, why buy this MX-30? At the RM198,780 asking price for this fully-imported from Japan electric car, the rivals from Korea, Japan and China offer longer driving range (some more than double) and with similar or bigger cabin space.
Meanwhile, AC Charging is done with a Type 2 plug and DC Fast Charging uses the CCS2 interface. DC Fast Charging of up to 40 kW is supported to recover usable range (80 percent battery) in 36 minutes.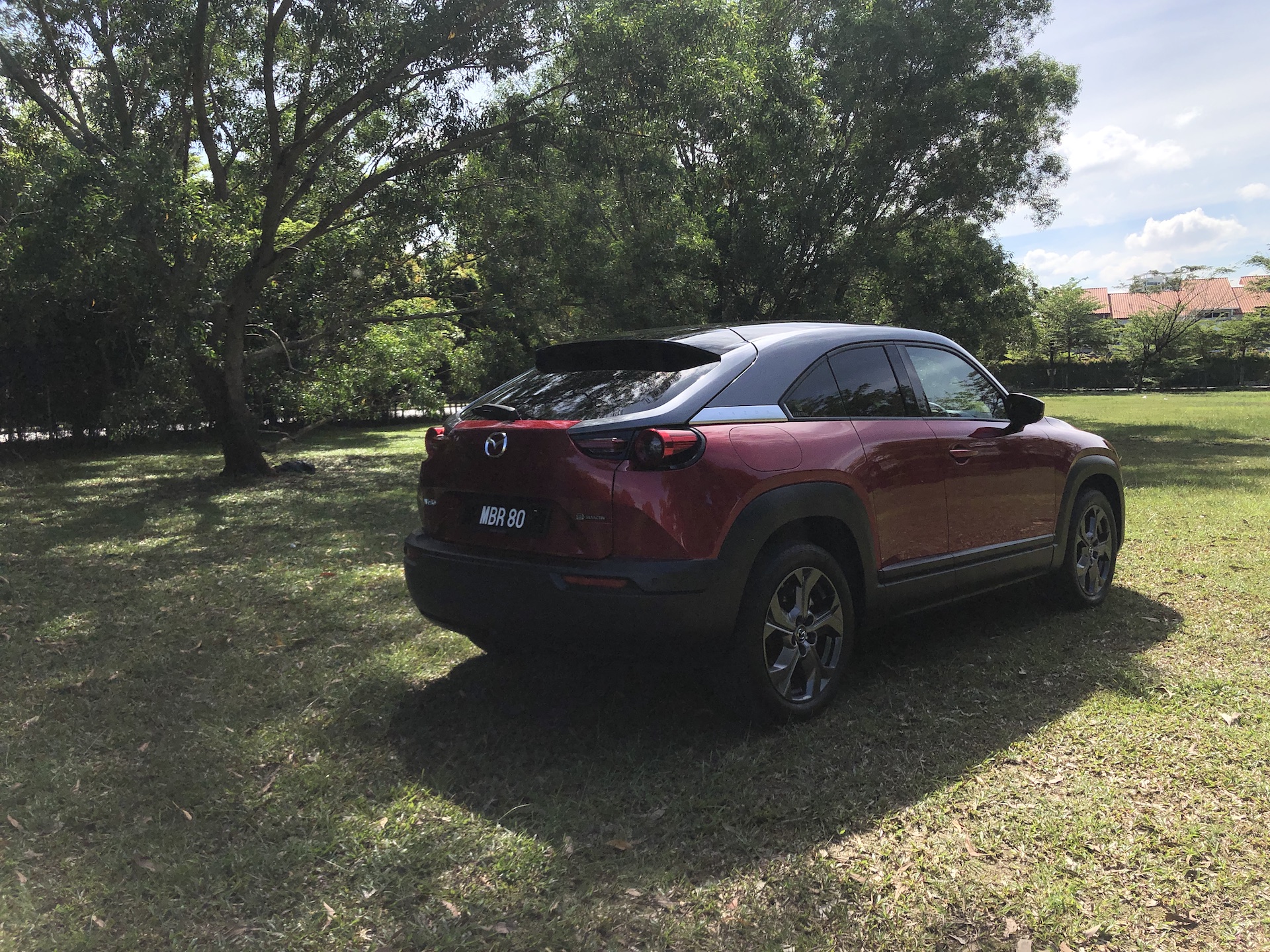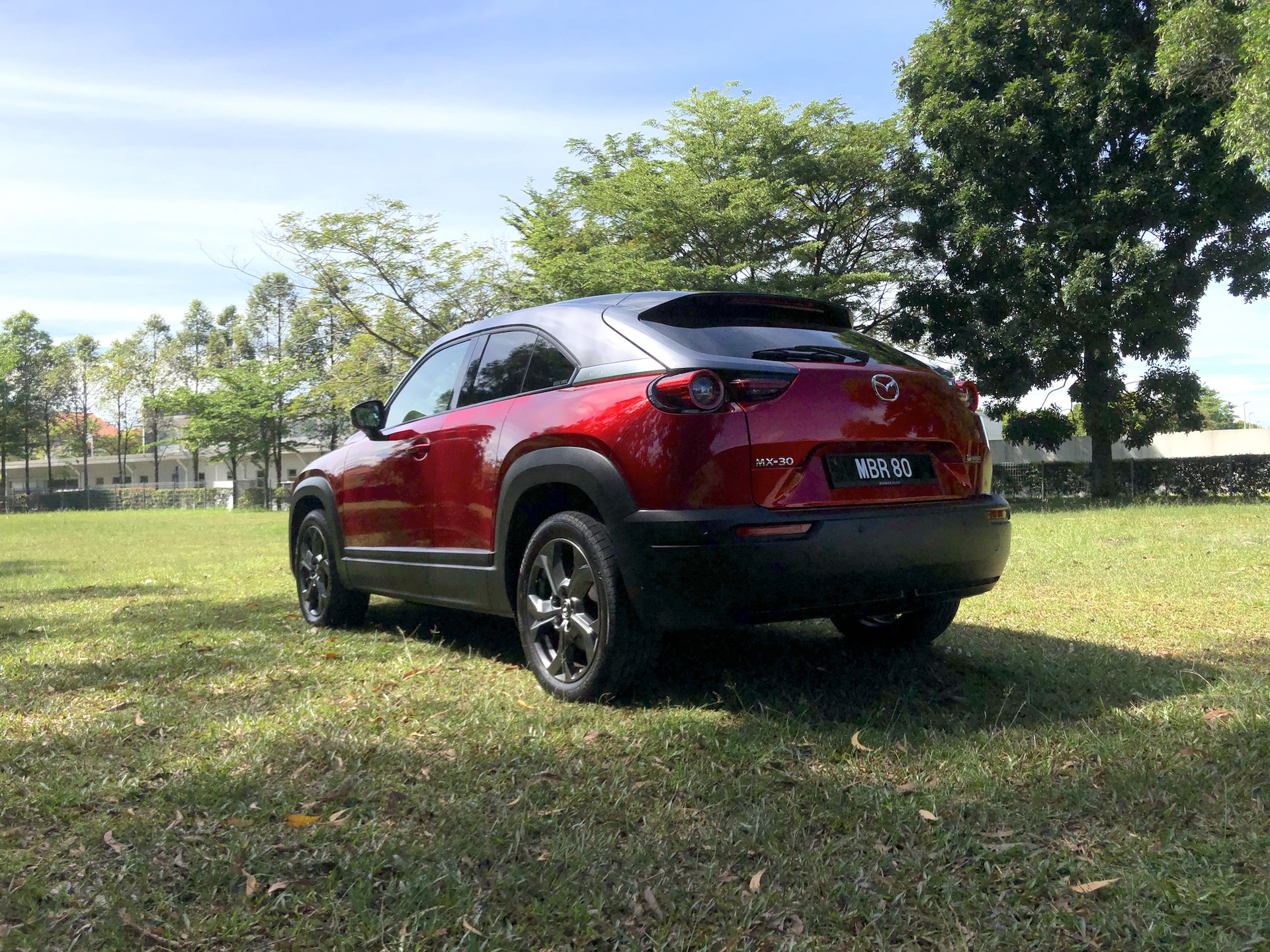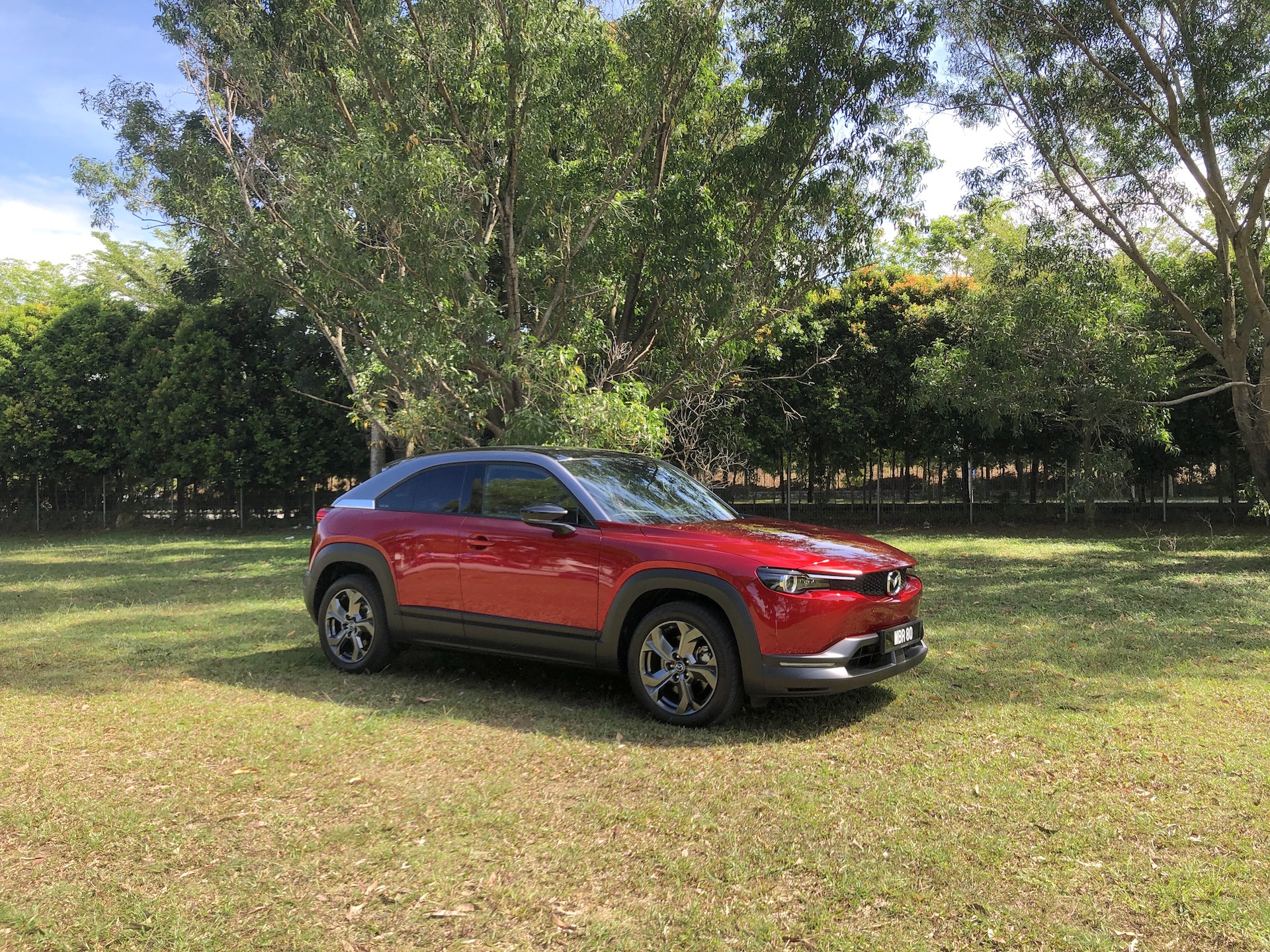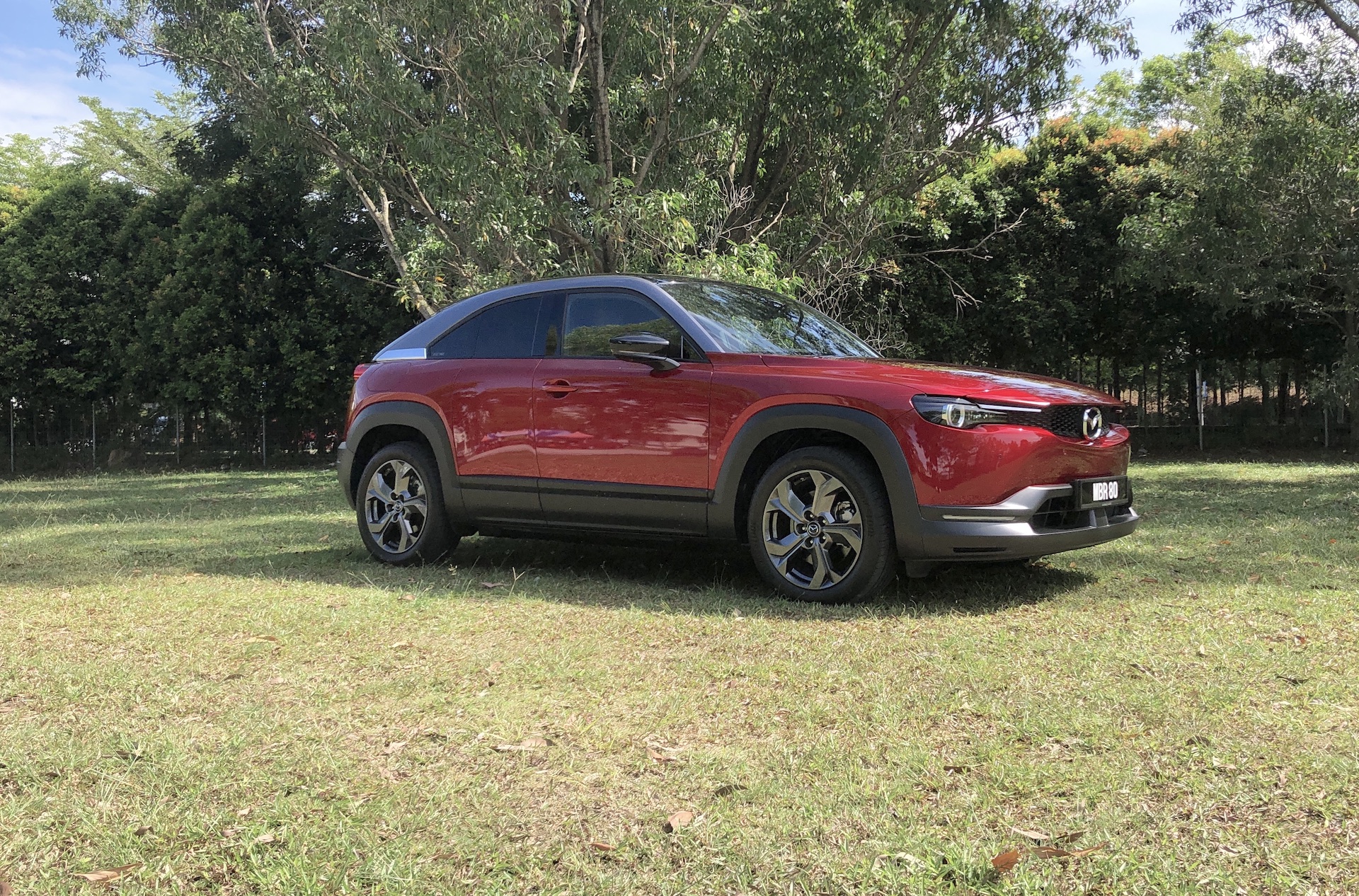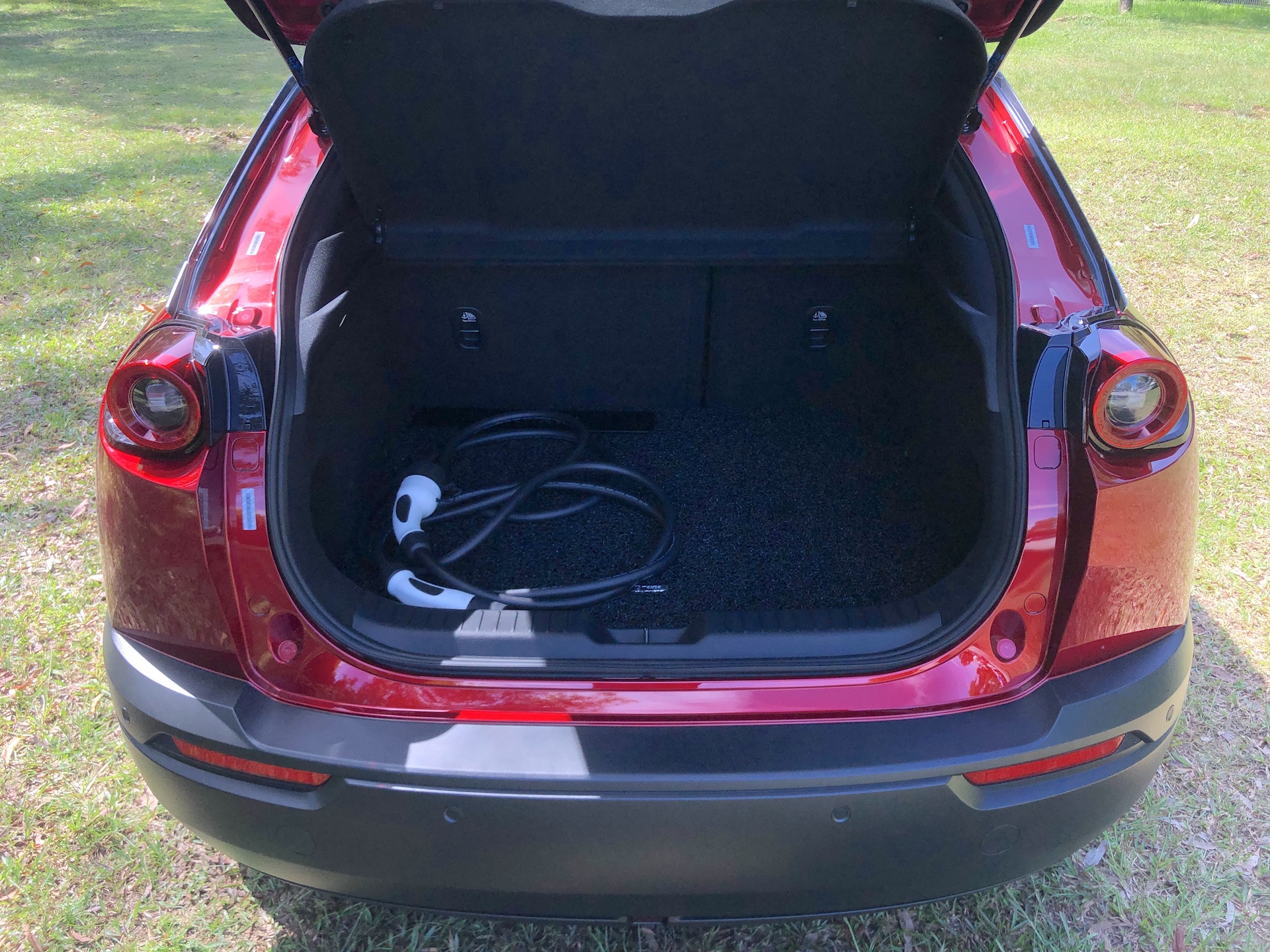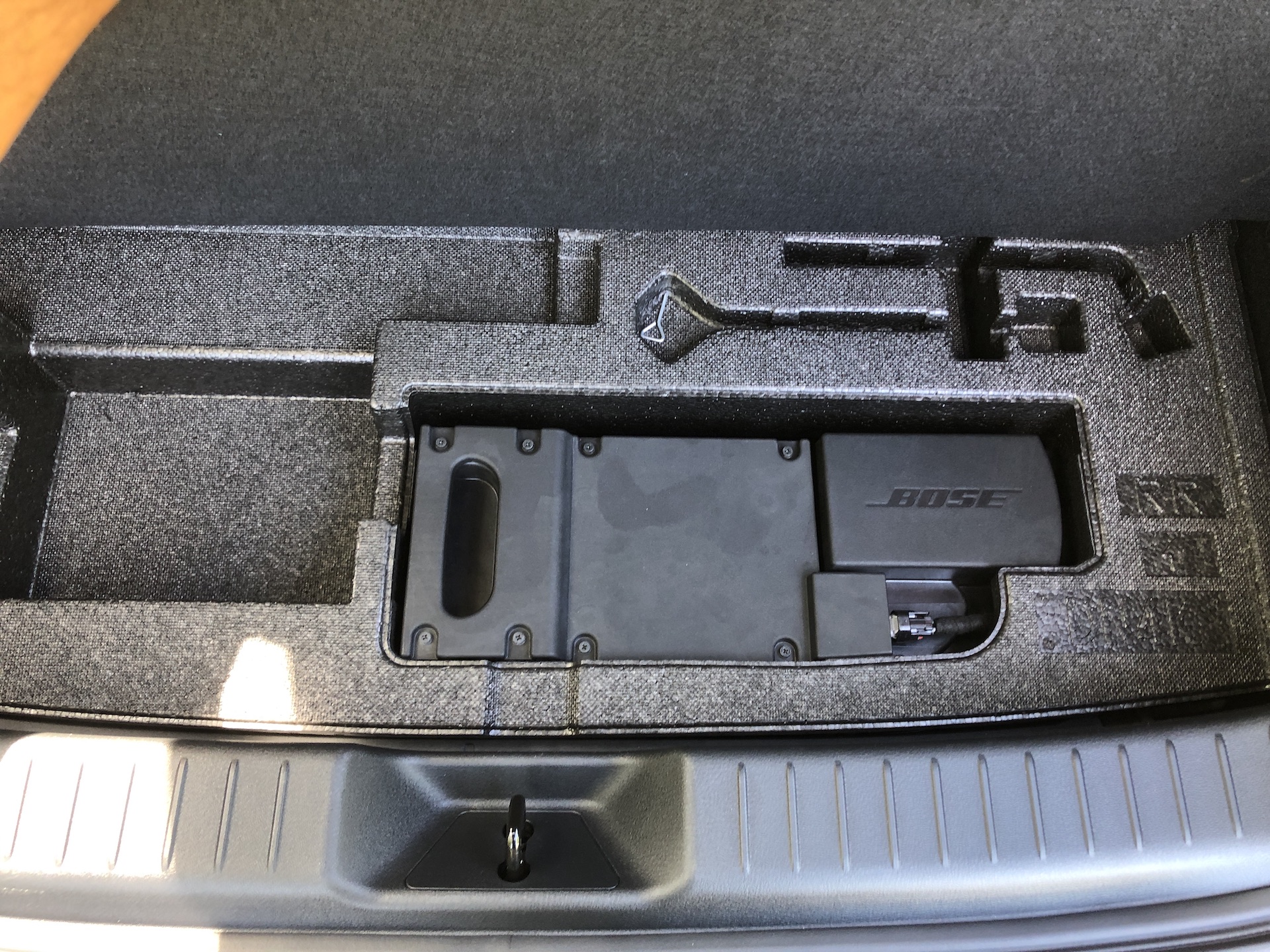 So, owning this Mazda EV means, using it as a city commuter vehicle and charging the battery should be done overnight at home. For the wealthy, this is easily done as they could be having 5 to 6 cars in their garage and this Mazda serves as the inner city vehicle.
Or, for a retired person of 'means', this Mazda EV is a daily errand vehicle that might only need to be charged once a week. Then a second vehicle in the garage is used for long interstate drives or when necessary.
Driving The MX-30
Well, it is definitely right up there with the European rivals in terms of build quality and cabin features. Start the powertrain. Move the quality 'feel' gear shift into 'D' and it will glide into traffic with ease.
Interestingly, this Mazda feels planted and very stable at high speeds, with good handling and steering feel. Power delivery is good and 'controlled' to ensure good driving range and a very SUV-like drive feel.
Meanwhile, e-GVC Plus ensures the MX-30 drives like a true Mazda while an electronic shifter and multi-function commander knob, and 8.8″ Mazda Connect display give the driver his/her interface. The MX-30 comes with a 360-degree view monitor, power adjustable seats with 2-position memory function and 12-speaker Bose sound system.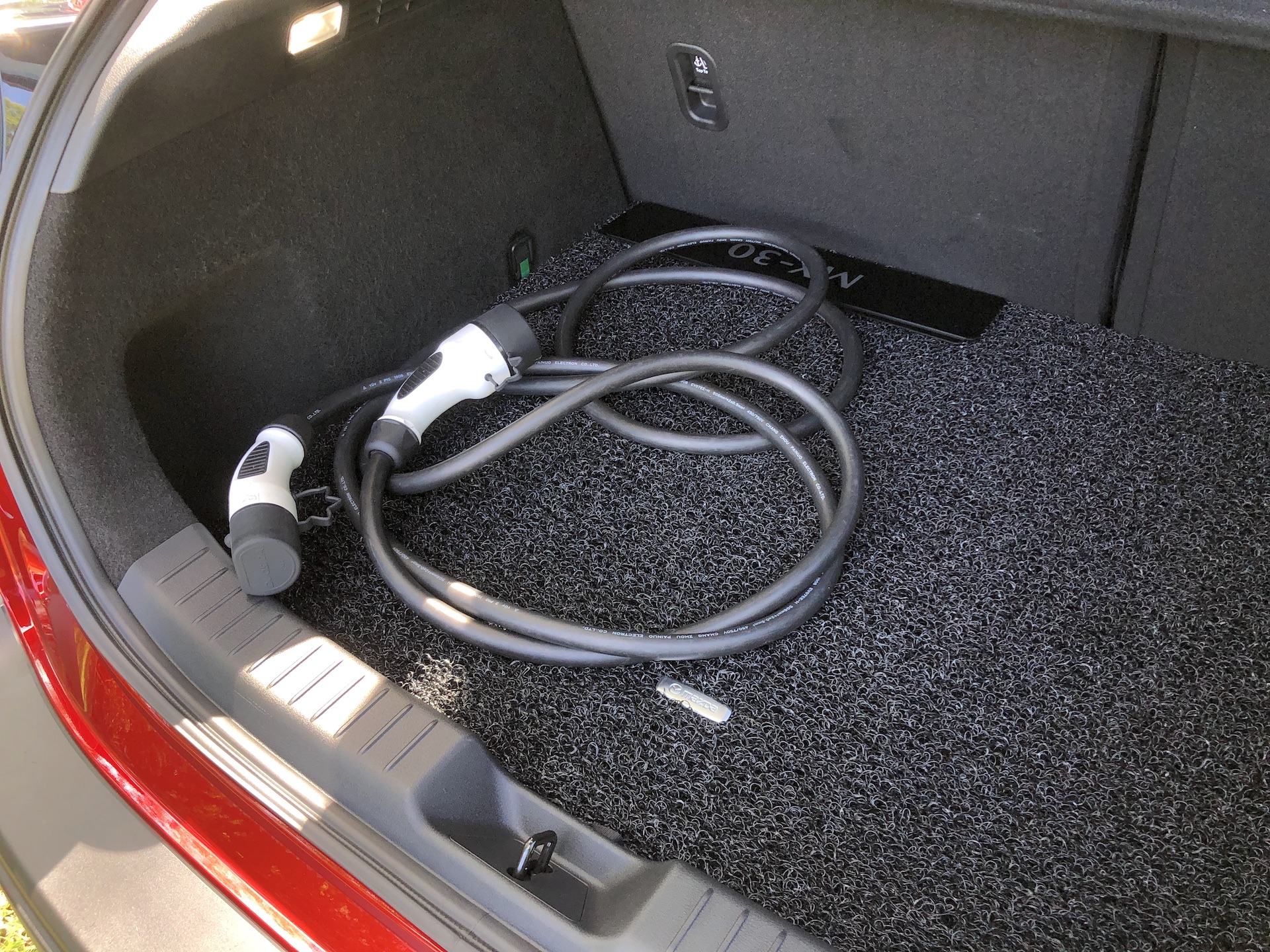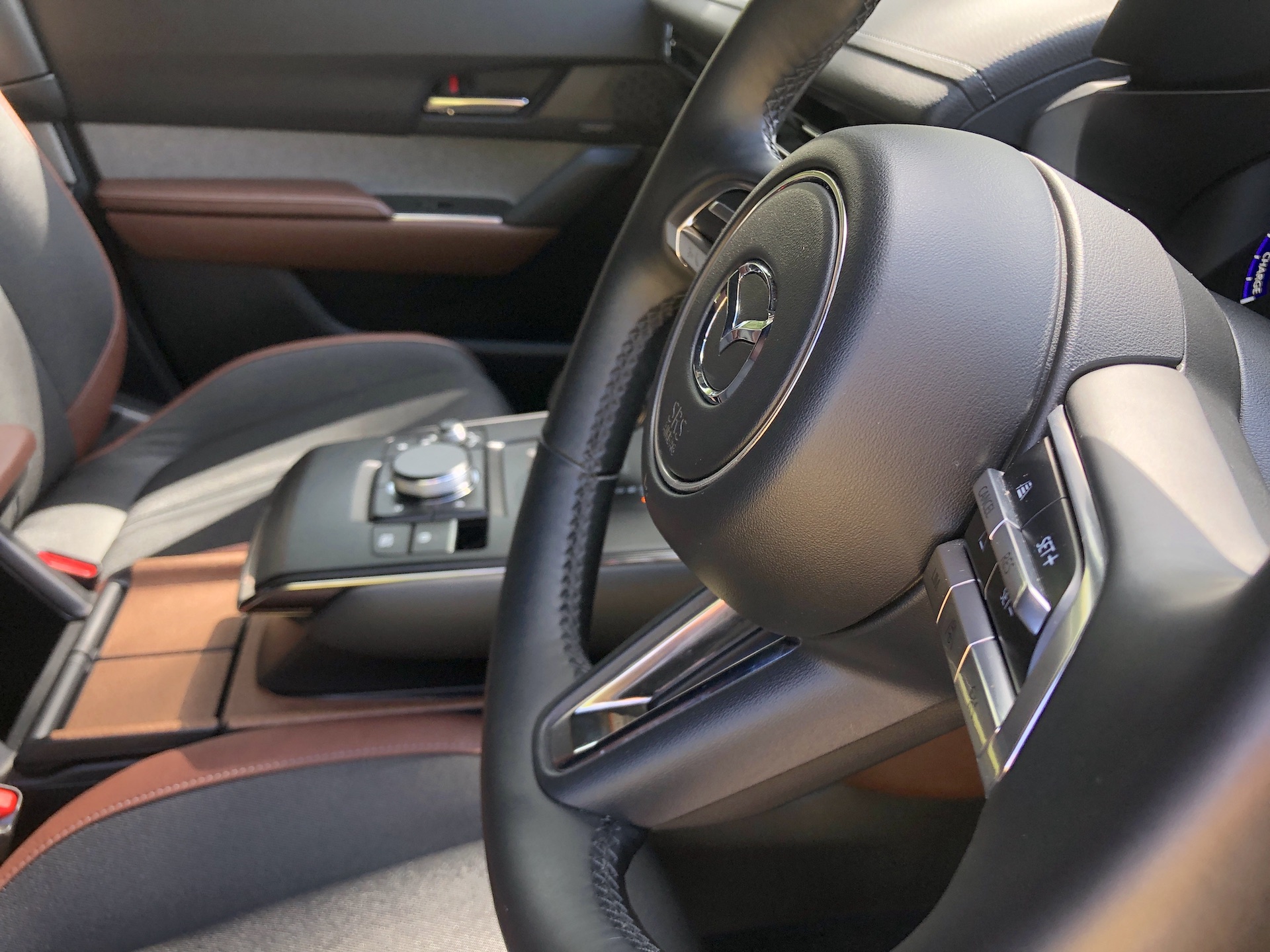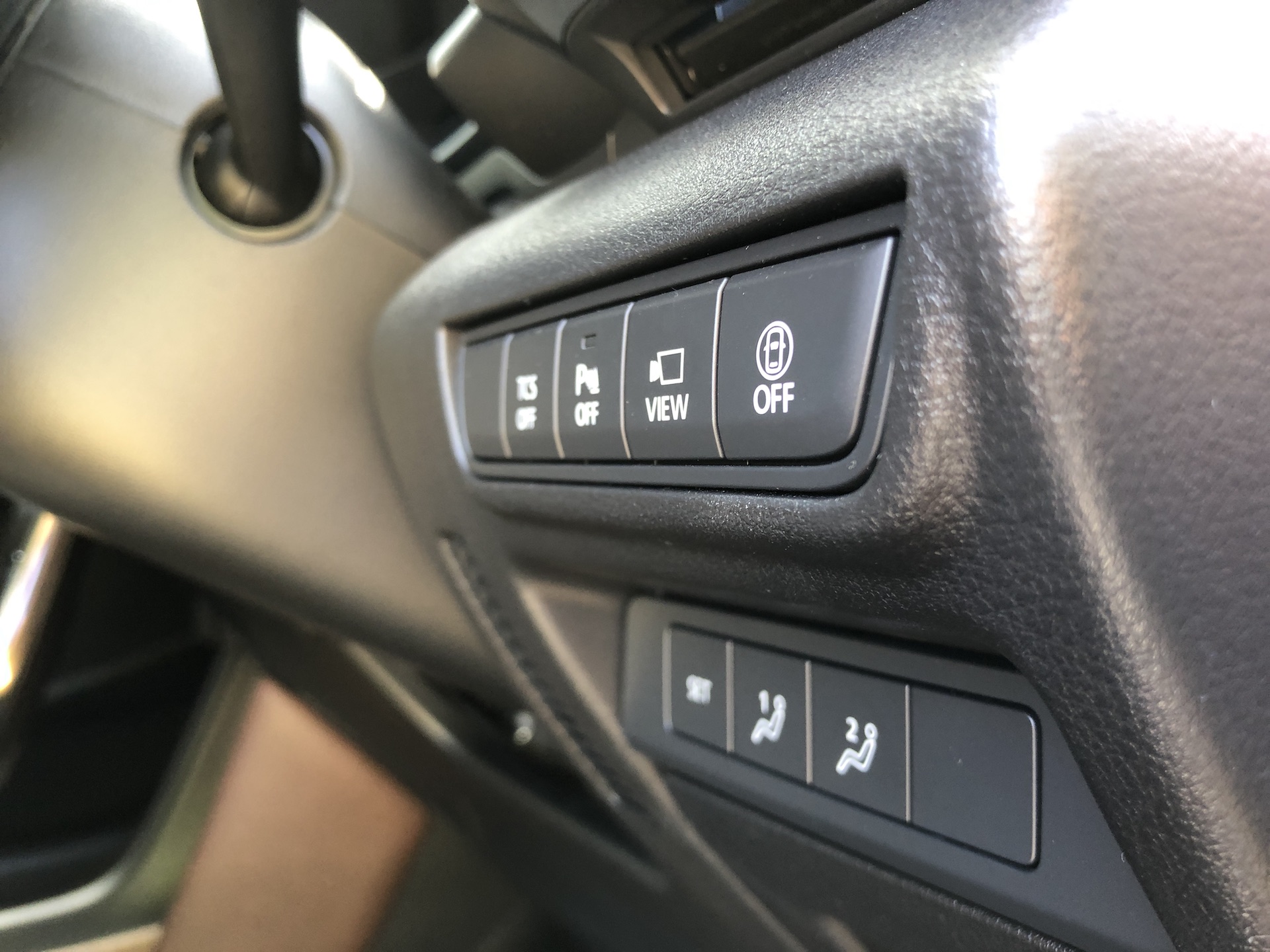 This Mazda MX-30 comes with i-Activsense ADAS, meaning that features such as Blind Spot Monitoring, Rear Cross Traffic Alert, Lane Departure Warning, Driver Attention Alert with Driver Monitoring, Lane Keep Assist, and more come as standard.
This car also comes with Adaptive LED Headlights, Front Cross Traffic Alert, as well as Cruising and Traffic Support features.
So, if you think the MX-30 electric car is not your 'cup of tea' just go and buy another EV that makes more sense for your budget.
We wonder, if Mazda engineers were to install a 2.0L petrol engine under the front hood, will it sell as well as all the other Mazda models?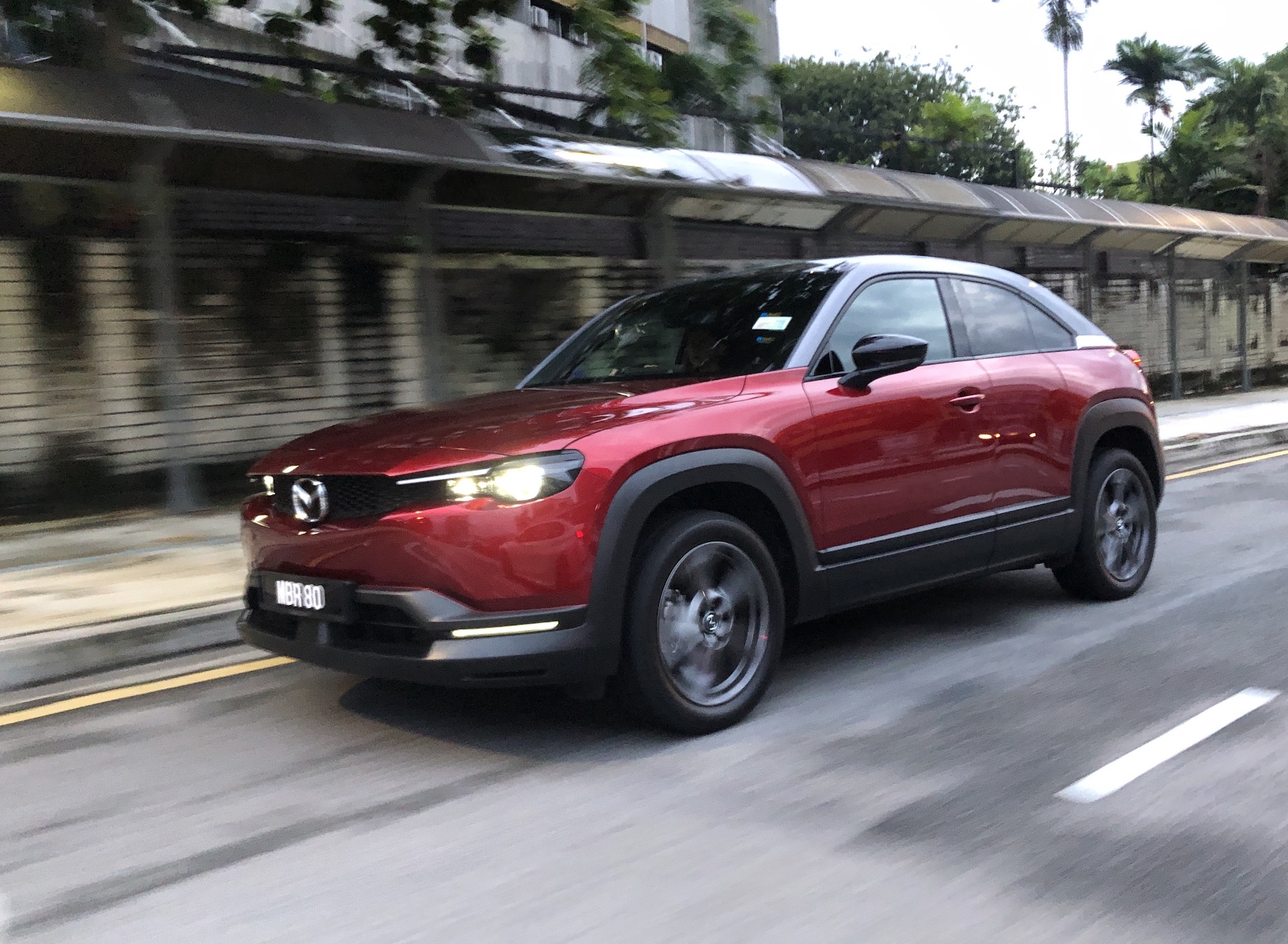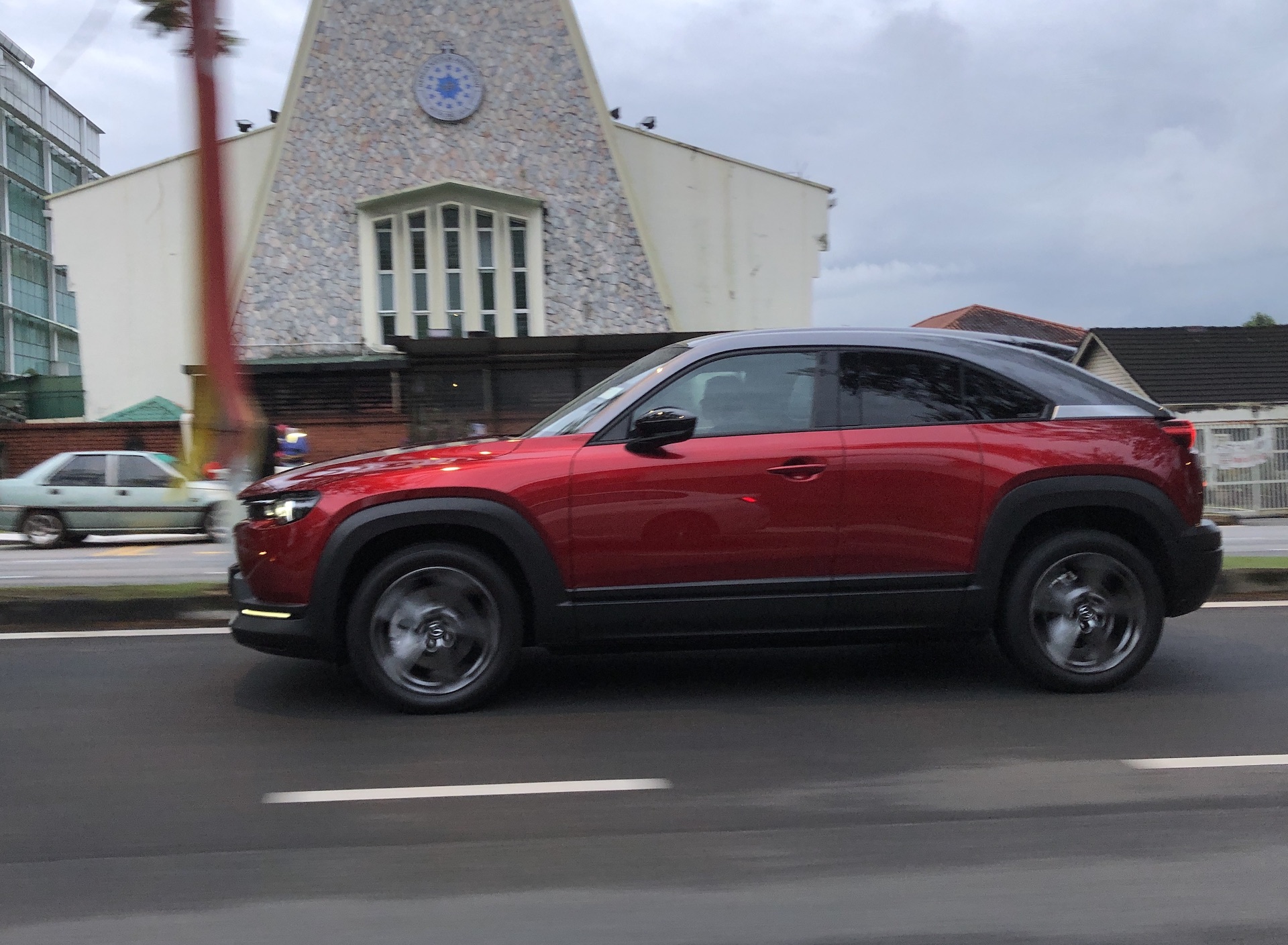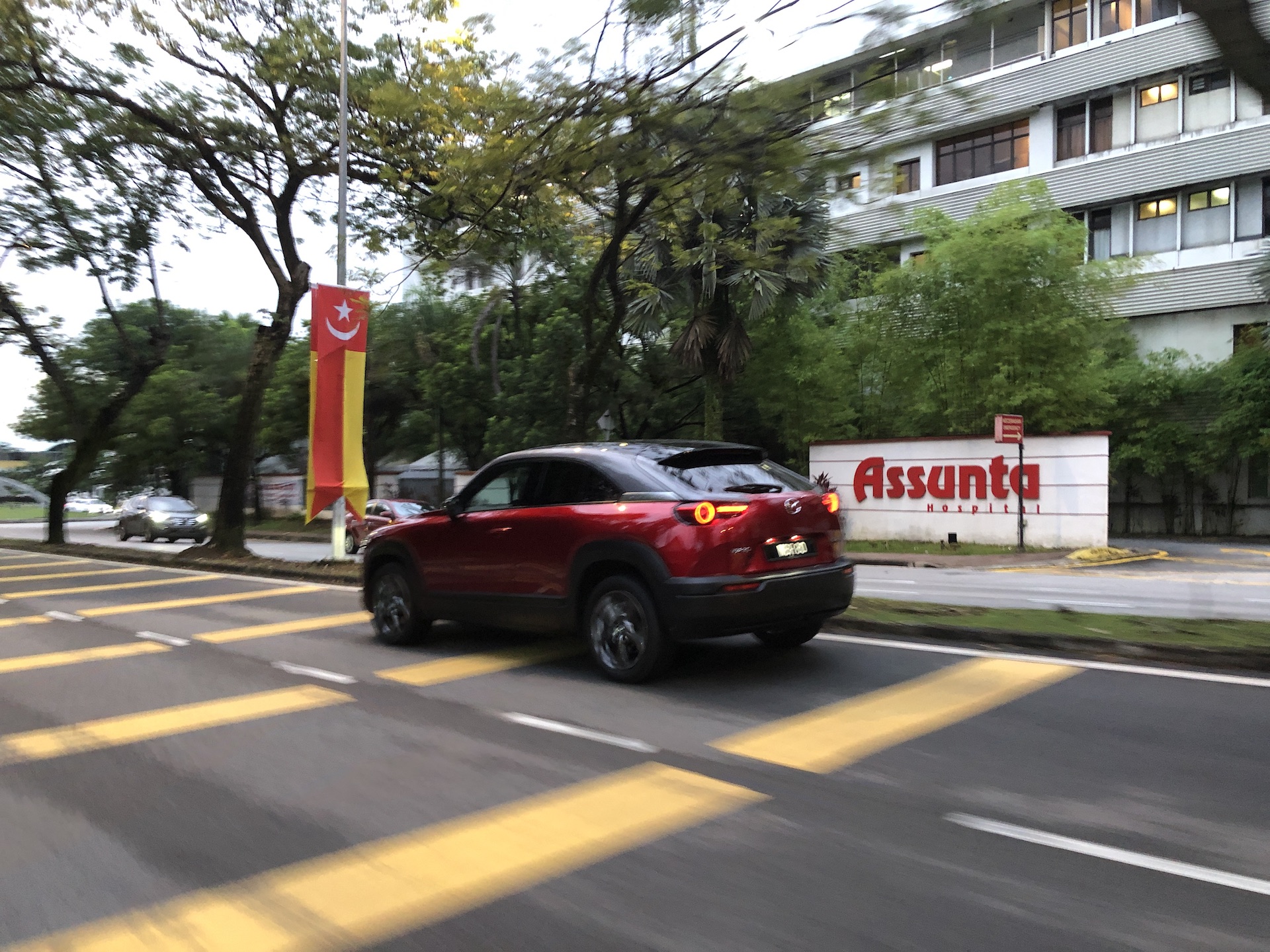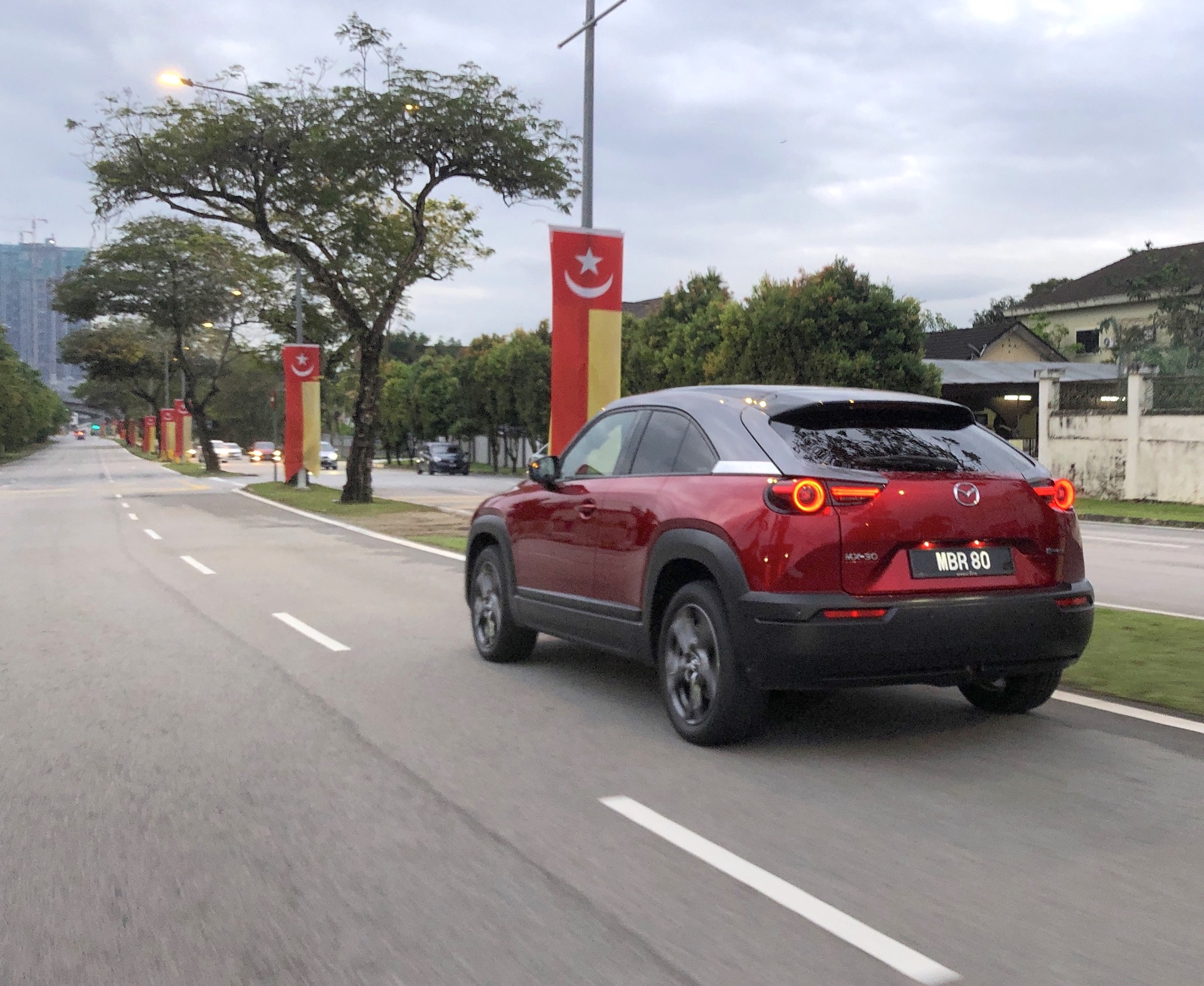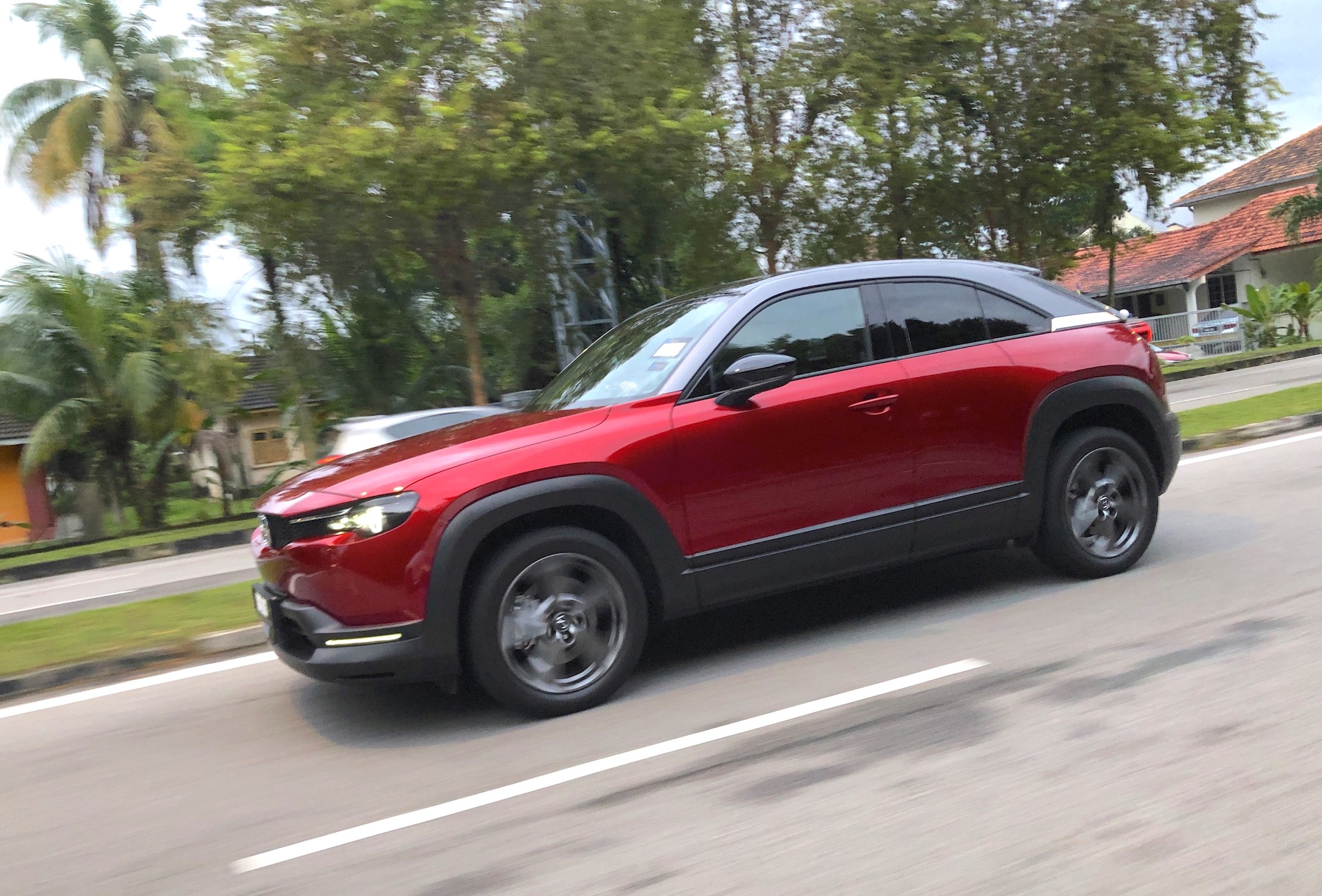 Mazda MX-30 Specifications
Battery Capacity: 35.5kWh
Useable Battery: 30.0kWh
Efficiency: 176 Wh/km
Range NEDC: 199km
Max power: 143hp
Max torque: 271Nm
Top Speed: 140km/h
0-100 km/h: 9.7 seconds
Selling Price: RM198,780