Automotive
News
Volvo Trucks Malaysia Moving Into Electrification In 2023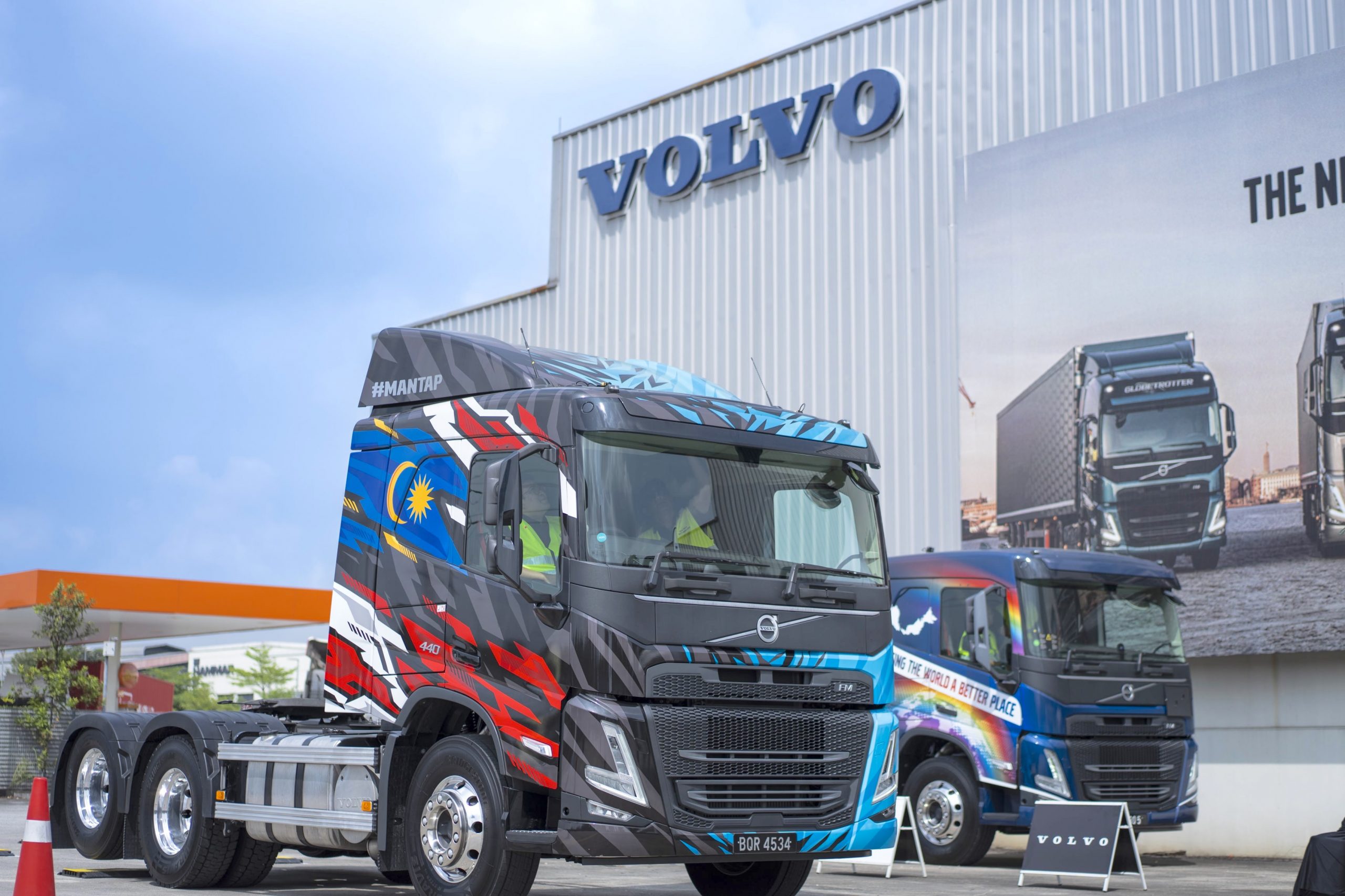 Volvo Trucks Malaysia has registered an 8.5 percent growth in volume of units delivered to customers for the year 2022.
The performance echoes the truck manufacturer's global performance which delivered an all-time high number of its trucks to customers while simultaneously increasing market share in 41 countries, including Malaysia.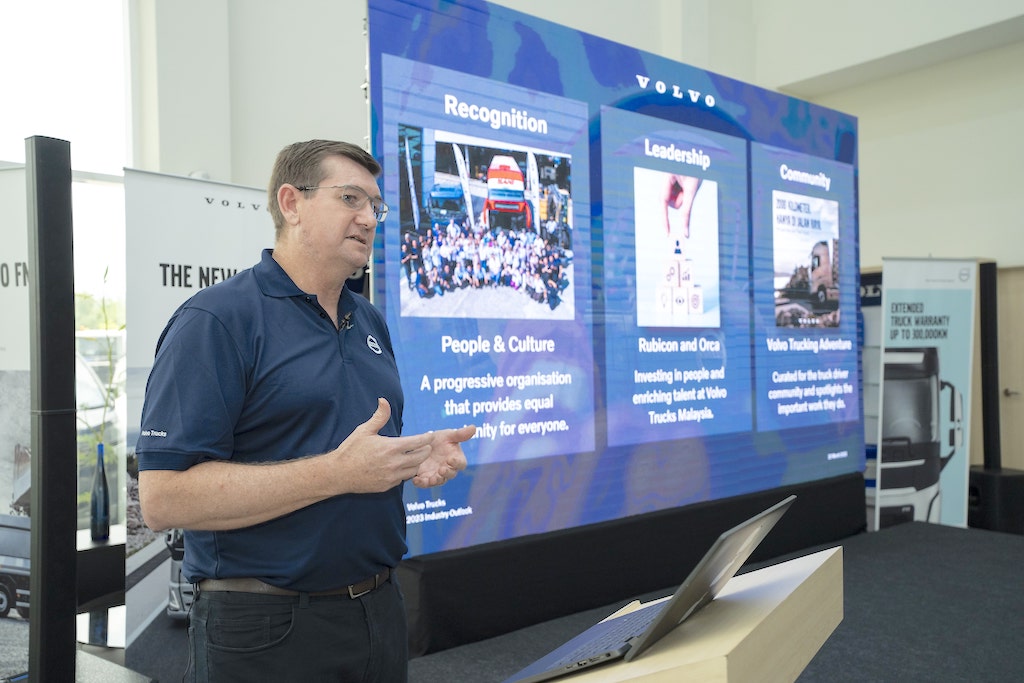 "We grow with our customers at every stage of their business. This growth is attributed by Volvo Trucks Malaysia's deep understanding of the commercial vehicle industry's need for safety, reliability and efficiency.
While we address current needs, we also believe in driving the future by being a partner to Malaysia and its efforts in accelerating the adoption of green technology and electric vehicles.
The only way forward is leadership through collaboration, and Volvo Trucks Malaysia is proud to be a contributing member to the conversation," said Volvo Trucks Malaysia Managing Director, Anthony O'Connell.
Capping a successful year in 2022, Volvo Trucks represented 320 units sold compared to 295 units sold the previous year. The brand's top performing portfolio by model for the year remains its popular FM440 6×2, FMX440 and FM370 prime mover models.
Leveraging an extensive network of 13 dealerships across Peninsula and East Malaysia, Volvo Trucks also registered a 12 percent growth in its aftermarket service.
Pioneering a sustainable future 
The move to green logistics is a process and Volvo Trucks understands that the industry needs offerings to supports this gradual transition. In support of this, Volvo Trucks will introduce the Volvo Euro 5 Prime Mover which meets the stringent international emission requirements, offers better fuel economy, and a cleaner fleet by middle of this year. They are also looking forward to the launch of the first Electric Prime Mover in Malaysia by the third quarter of the year that will pioneer the commercial vehicle sector's journey into a sustainable future.
Leading safety and EV adoption through collaboration
Volvo Trucks is driving conversations and action around road safety and Electric Vehicle (EV) adoption with industry and government agencies.
They include a collaboration with PLUS Expressways Berhad to develop a heavy-duty truck safety programme, with the aim of equipping drivers with better safety knowledge and handling of heavy-duty vehicles. And also to the road users to have better understanding of a truck driver's view when in the driver's seat.
Volvo Trucks also inked a partnership with the Malaysian Green Technology and Climate Change Corporation (MGTC) in 2022. The Swedish truck maker will play a key role in advancing the promotion of green logistics through EV adoption, providing hands-on training, and is registered under the MyHijau directory, a reference for sourcing and purchasing green products and services in Malaysia.
From an applications perspective, Volvo Trucks' collaboration with SWIFT Haulage Berhad, inked in 2022, is expected to result in the purchase of Volvo's first EV truck for the Malaysian market. Additionally, the partnership will explore a potential charging network, developing qualified human capital development, and technology sharing for electro mobility in Malaysia.
More recently, Volvo Trucks Malaysia has joined the "Pioneer the Possible" platform, organised by Business Sweden. The platform is designed to foster collaboration between Swedish companies and key decision-makers in Malaysia with a common goal of achieving carbon neutrality by 2050 and 2045. The effort is in support of Malaysia's green transition efforts through low-carbon reforms in key sectors such as transport, production, energy, and the environment.
Developing viable and sustainable assets 
Evolving with the dynamic needs of the market, Volvo Trucks is invested in developing its talent and facilities as assets for a sustainable future. This is supported by the recent relocation of its Sibu branch, which taps into the economic potential of the business district, and upcoming installation of solar panels at its Shah Alam and Kuantan dealerships.
Volvo intends to continue its introduction of sustainable trucks into the Malaysian market. Keeping their eye on the 2050 deadline for carbon neutrality, Volvo holds on to its optimism for achieving a greener future for Malaysia.