Automotive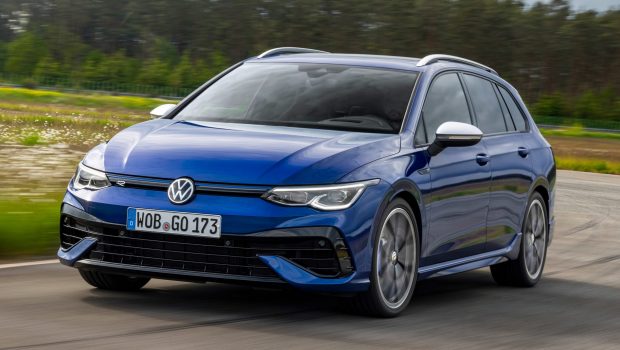 Published on July 7th, 2021 | by Joshua Chin
0
The Volkswagen Mk8 Golf R Spawns A Sporty Wagon Variant
It features all the same toys as the Golf R hatchback, but now with a touch of added practicality. 
Good news to those who are seeking a Golf R with a little bit more space, as Volkswagen has recently (and very quietly) introduced a long-roof version of its hyper hatchback. Bringing with it all the toys as found in its shorter sibling, just with the added benefit of a little bit more practicality built-in. 
Starting first then with the practicality aspect of this new Golf R wagon, its comparatively larger dimensions (to its hatchback brethren) naturally nets it more space for rear seat occupants and a larger boot. Offering a generous 611 litres of cargo capacity with the rear bench in place, and a cavernous 1642 litres with it folded down.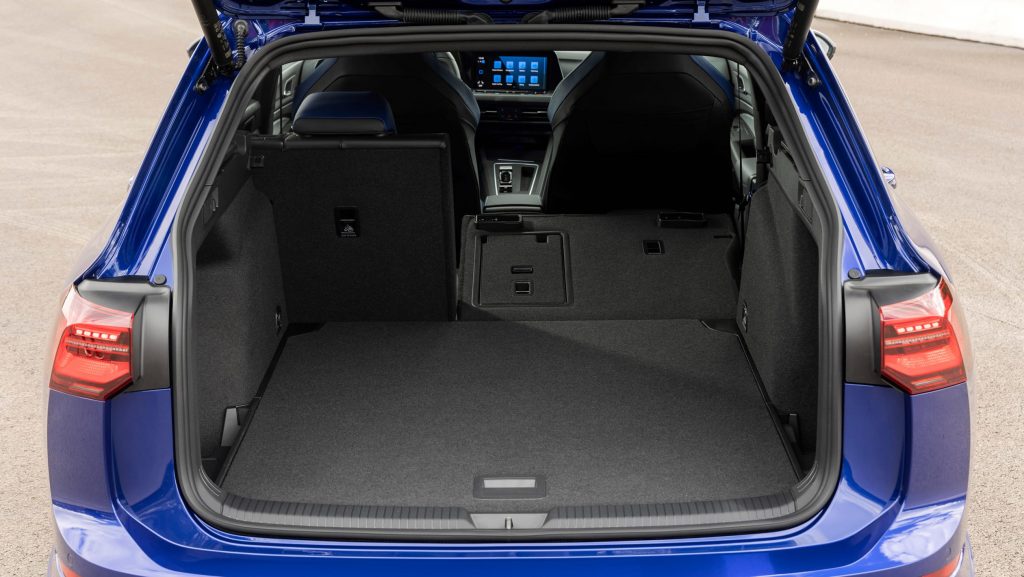 The estate variant of the Golf R also gains roof racks as standard, not to mention the ability to tow up to 1,900 kg. Though added too is an extra 79 kg to its kerb weight, along with 0.2 seconds to its century sprint time in comparison to its hatchback counterpart.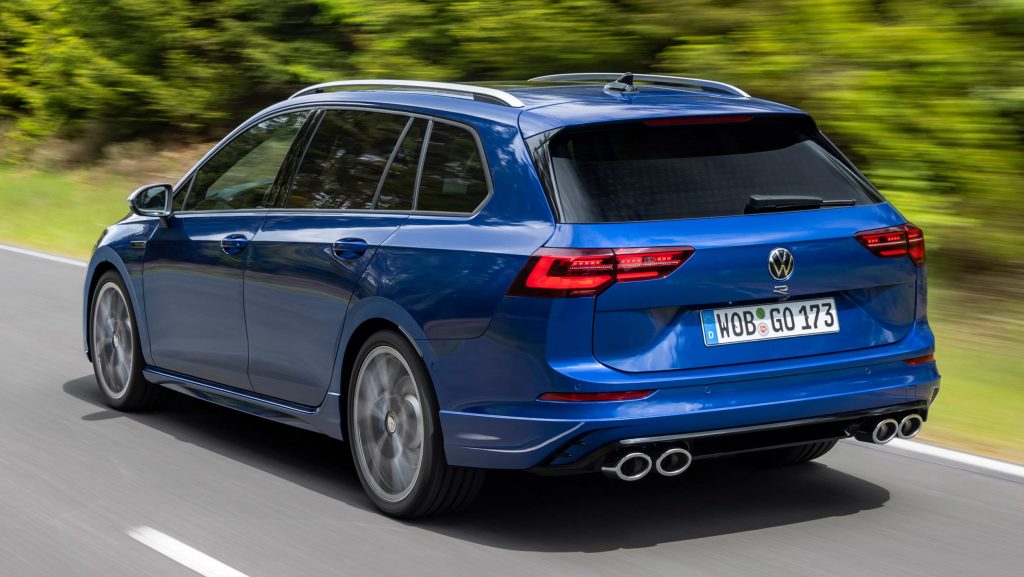 Having said that however, the Golf R Wagon isn't exactly slow by any means. With its 2.0-litre turbocharged four-pot (that outputs 315 hp and 420 Nm of torque) and 7-speed DSG dual-clutch transmission still very much capable of rocketing this all-wheel drive family-friendly estate to 100 km/h from a standstill in 4.9 seconds, before going on to its electronically-limited top speed of 250 km/h (155 mph). 
In fact, there is actually even the option to R Performance Pack with this new long-roof Golf R too. Adding to it 19-inch wheels (replacing the stock 18-inch items) and a raised speed limiter of 270 km/h (168 mph), not to mention two additional driving modes: Special (which is tuned specifically for the Nürburgring) and rather self-explanatory Drift.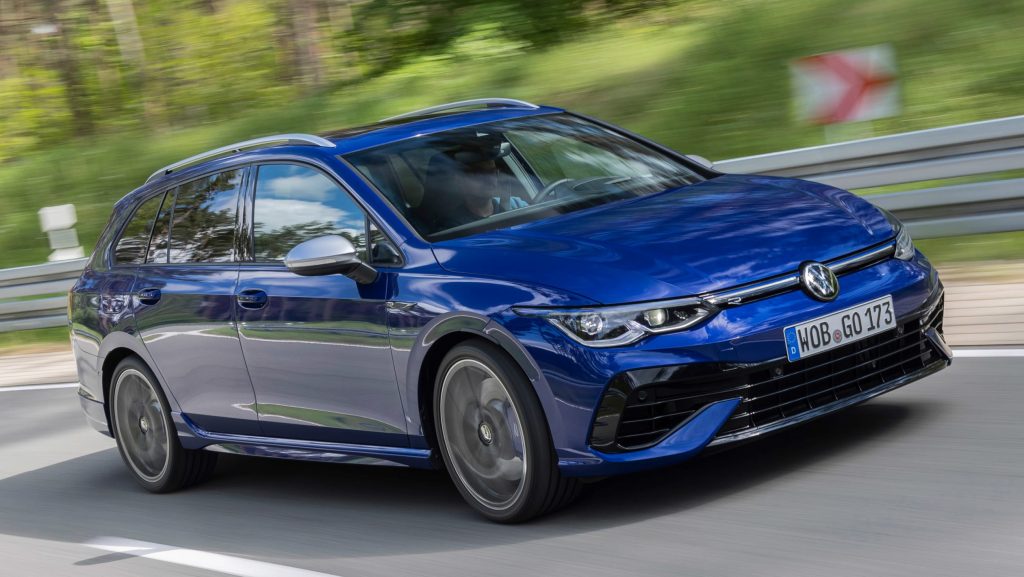 Rounding up with the exterior and interior enhancements meanwhile, the Golf R Wagon comes with much the same performance highlights as its shorter sibling. Featuring an aggressive front fascia, blue-painted brake calipers and quad tailpipes on the outside, with blue graphics, sports seats, a flat-bottomed sports steering wheel and faux carbon fibre trim within.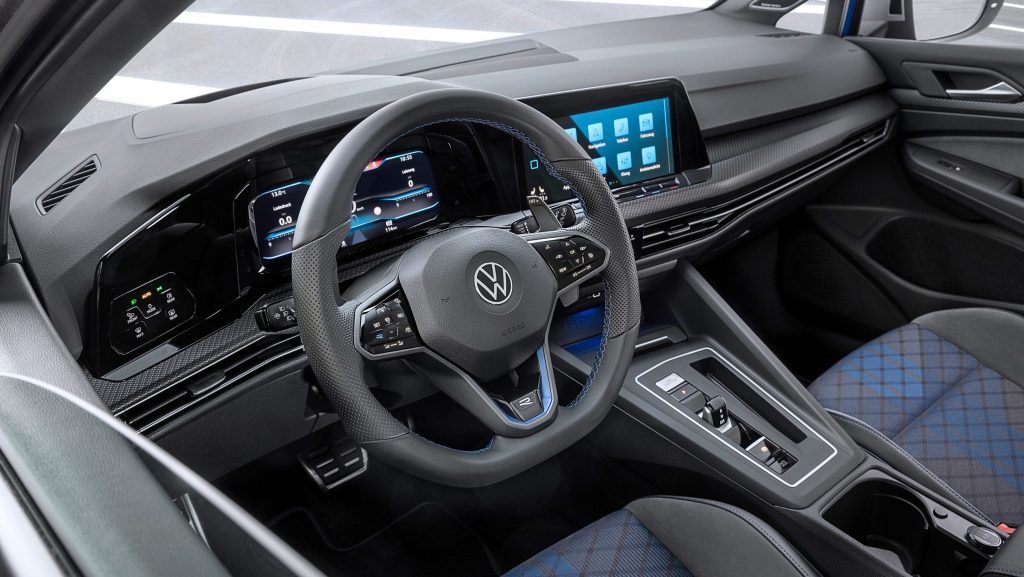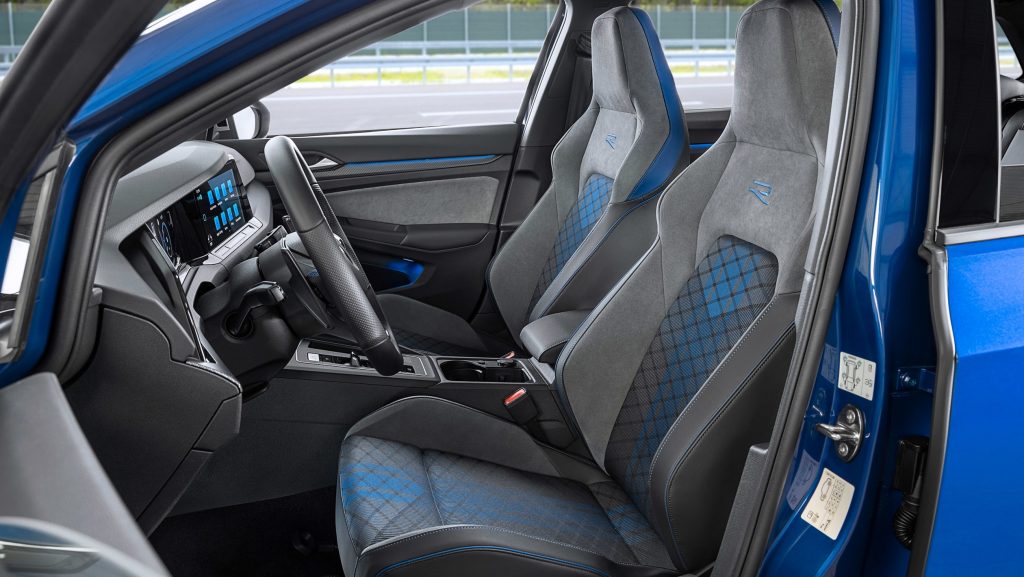 Volkswagen has yet reveal the prices of this more practical Golf R Wagon yet, though it should reasonable to think it will be a touch pricier than the £40,000 (RM 230,000) its hatchback counterpart retails for over in the UK. And much like its Tiguan R and Arteon R Shooting Brake too, this practical performance VW will unfortunately most likely be an exclusively Euro-centric offering when it officially arrives over there in August.