Motorcycles
News
Vespa 946 Bunny 10º Anniversario Arrives Locally Costing RM 99k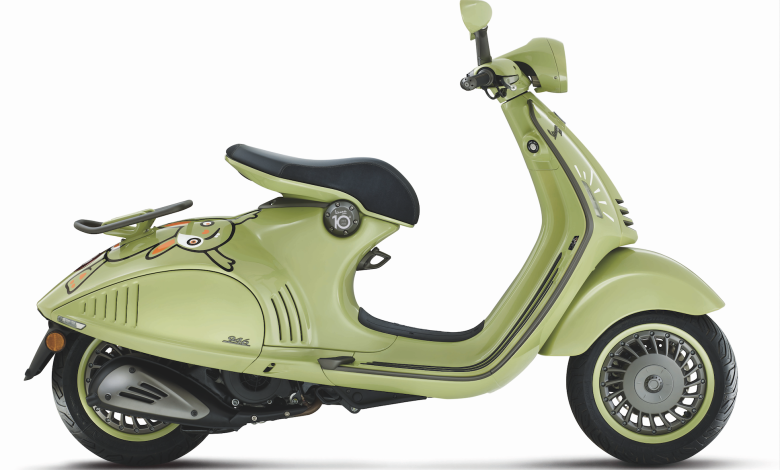 This special edition Vespa 946 is intended to celebrate the Year of the Rabbit.  
While it may have been some 7 months since the major Lunar New Year festivities, we are technically still in the Year of the Rabbit. And it is perhaps on this line of logic that we see Didi Resources launch in Malaysia the Vespa 946 Bunny 10º Anniversario.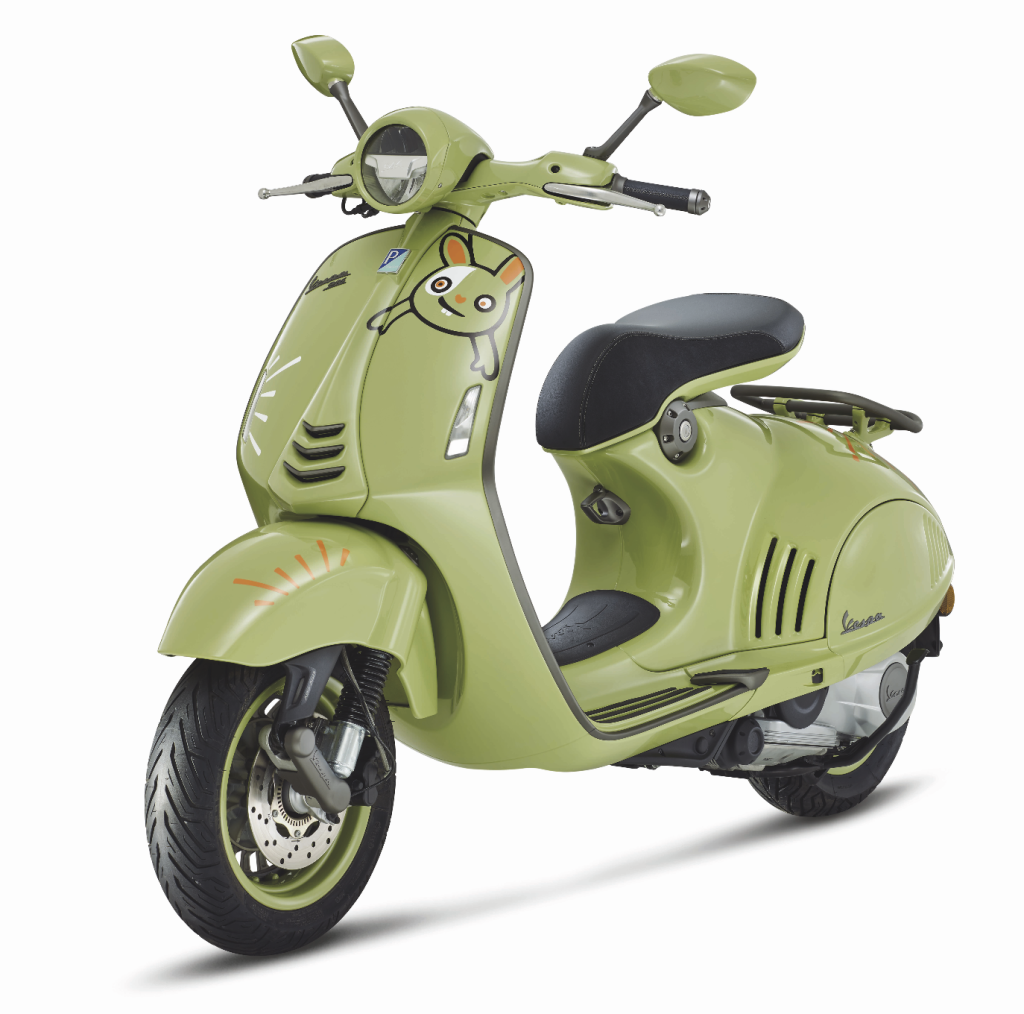 With intentions to celebrate this year of the rabbit, this special edition of the Vespa 946 was actually originally unveiled internationally before the Lunar New Year back in January of this year. It will only appear then that unspecified delays has held back the local arrival of this rabbit-themed scooter till now. 
The Bunny edition marks the first stage of Vespa's intention to spawn a new annual edition each year that is inspired by the lunar horoscope animal of that year. Based upon the 946 10º Anniversario, this particular special edition is most distinctly differentiated from its common counterparts by the stylised rabbit graphics on its front and rear. What more is that if the marketing material is to be believed, the shade of pearlescent Vespa Green (that is the only colour option on this special edition scooter) is apparently meant to symbolise 'the love of fun, light-heartedness, and nature typical of those born under this sign'.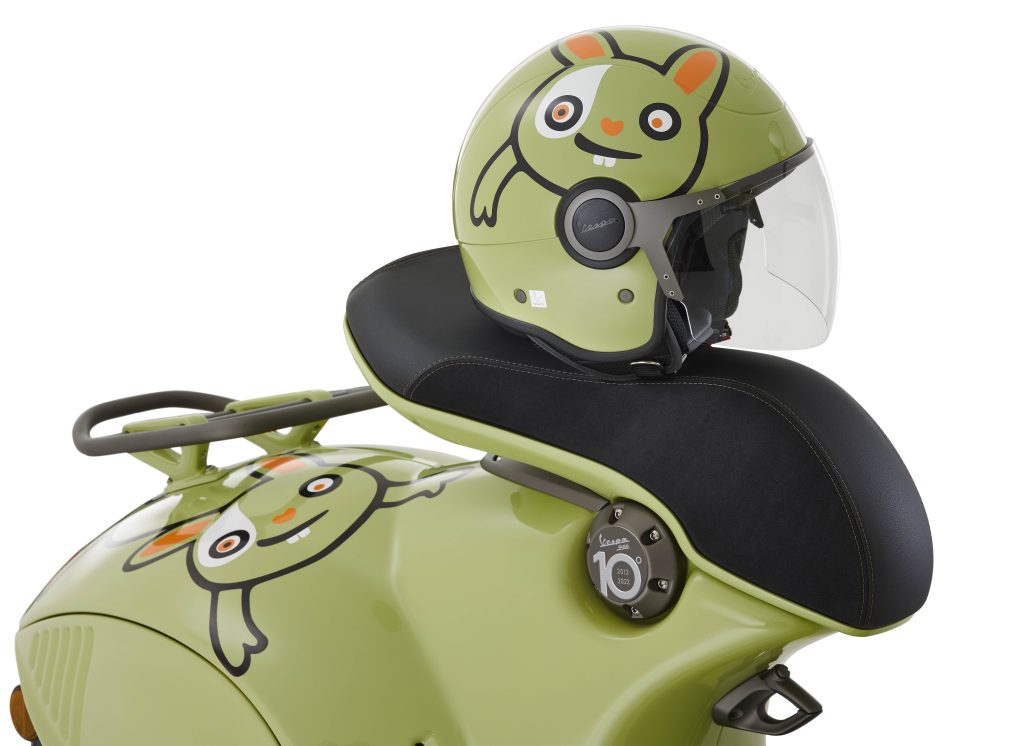 Other neat little touches on this Bunny edition include hand-sewn handgrips on its aluminium handlebars, as well as a black double-upholstered saddle finished with burnished stitching. This special edition scooter rides on 12-inch aluminium alloy split wheel rims too, which feature fins that supposedly ape the look of drum brakes of early Vespa scooters.
Braking in this modern Vespa is nevertheless performed by 220 mm disc brakes on both its wheels, with this scooter also coming as standard with two-channel ABS and Traction Control. A 155 cc, single-cylinder, three-valve air-cooled mill meanwhile provides the go for this scooter, with power and torque figures claimed to stand at 12.7 hp at 7,750 rpm and 12.8 Nm at 6,500 rpm respectively.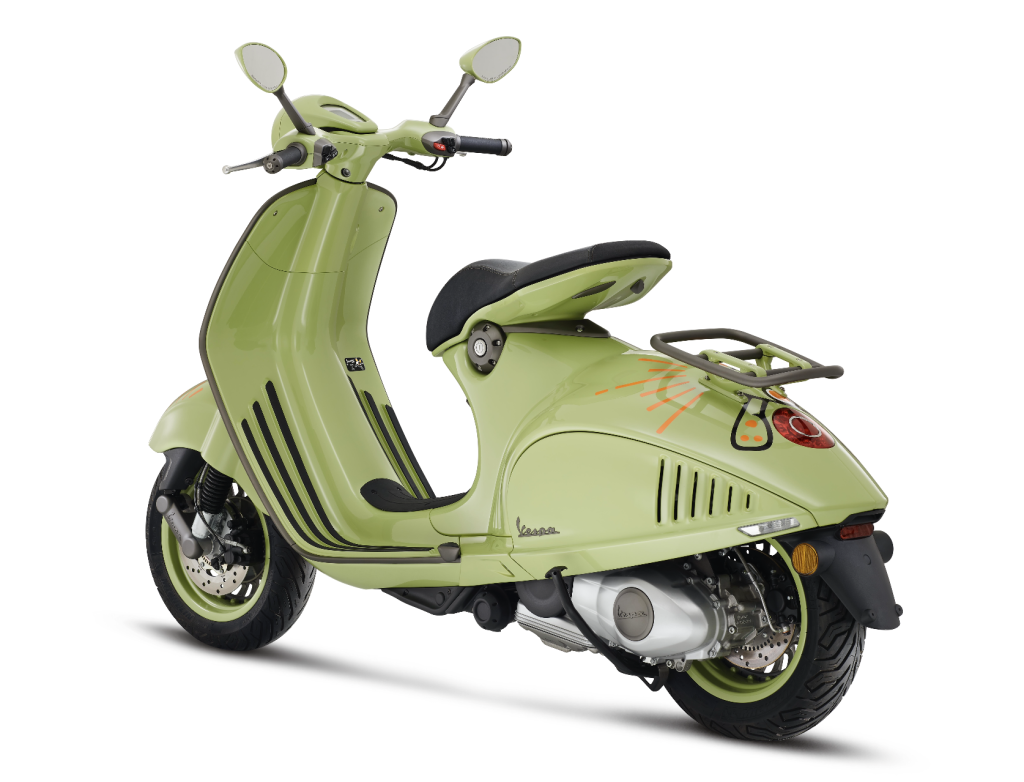 Each of these Bunny edition 946s will also feature a numbered plaque, with Vespa having previously announced that only 1,000 units of this special edition scooters will be ever made. It however remains unclear how many units have been allocated to Malaysia, though it is known that each of these scooters will cost RM 99,000 locally.