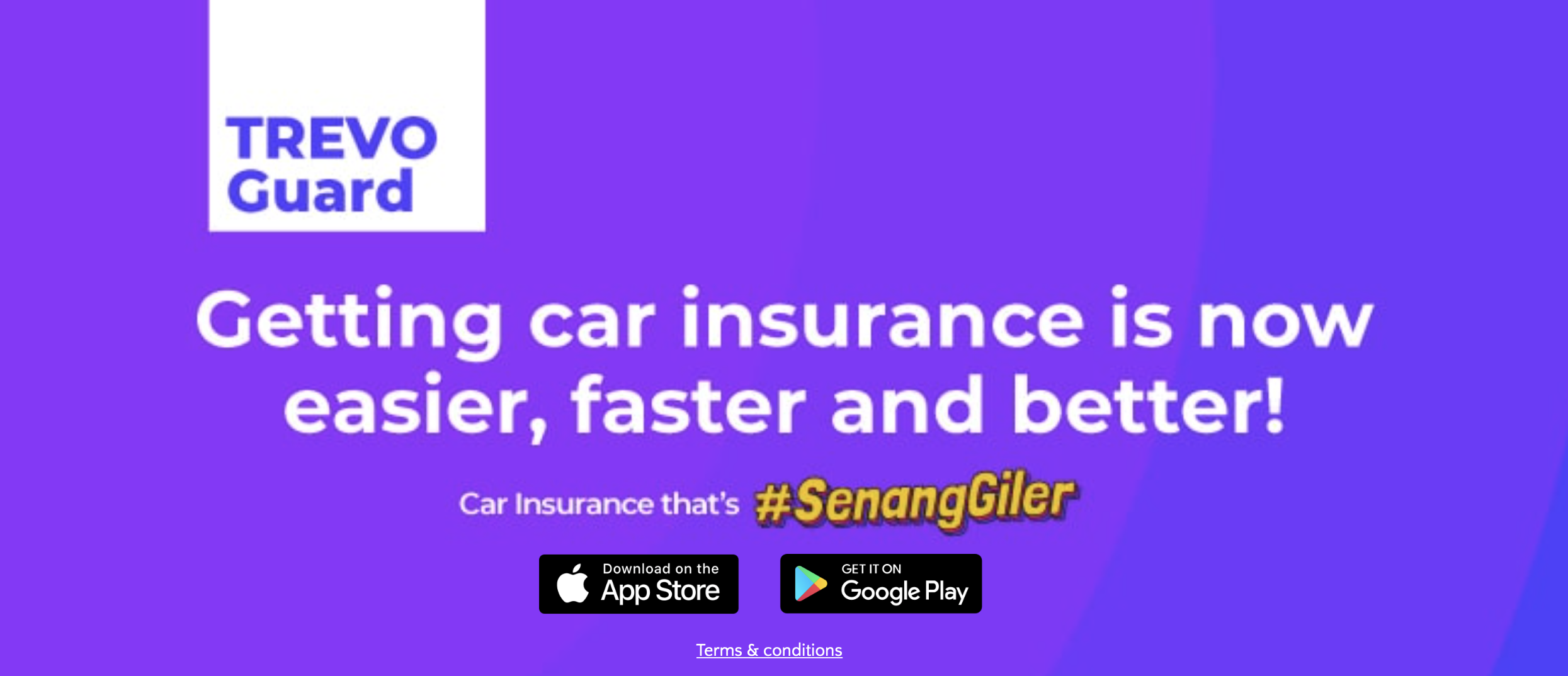 TREVO Guard allows for easy auto insurance renewal through one's smartphone. 
While many may know TREVO as being the peer-to-peer car sharing service that is essentially the Malaysian version of Turo, this offshoot of SOCAR however has recently announced its expansion into the insurance market with the launch of its TREVO Guard motor insurance renewal service.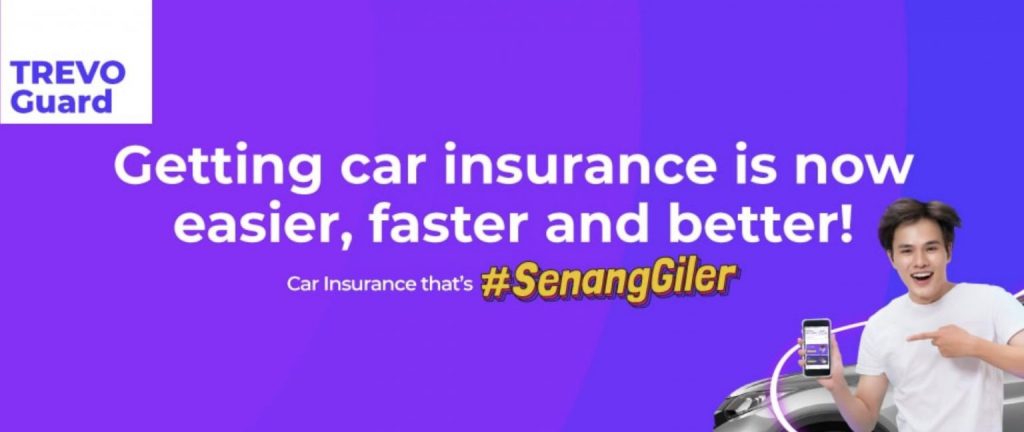 Touted by TREVO as being a service it offers to 'make motor insurance renewal easier, faster and better' in Malaysia, this new feature offered by the company is available to all car owners via its app. Thus allowing anyone, and not just existing TREVO car share hosts, to now be able to conveniently renew their auto insurance through their smartphones. 
According to TREVO, the sign up process for TREVO Guard is rather simple as it involves having to only fill up one's NRIC number and car registration number after having logged into its app. An insurance quote will then be sent to your smartphone for review within 24 hours. 
Added convenience however is not all that separates TREVO Guard from other conventional insurance renewal services. That is because an added perk with TREVO Guard is the allocation of a number of free car replacement days from either SOCAR or TREVO to keep one mobile whenever one's daily driver does end up being out of commission in the workshop.  
Moreover, there are currently additional perks for the first 1,000 TREVO Guard renewals as part of its introductory offer. These added bonuses for early adopters include a 'Free Temporary Replacement Car' service of the same model or similar car segment for up to 7 days annually if the insured car is unable to be driven, and the complimentary use of a personal 'buddy driver' to drive them in their own car for two 2-hour trips per year. Existing TREVO hosts who are among the first 1,000 to renew their insurance with TREVO Guard will also receive RM 128 cash rebate on their auto insurance. 



Speaking more about the insurance plan itself, the TREVO Guard service currently is only underwritten by Allianz. The company however aims to soon grow its insurance partners in due course. 
More information regarding the new TREVO Guard insurance renewal service can be found in its official website, linked here. 
PRESS RELEASE: TREVO is expanding the ways it is helping car owners reduce the burden of car ownership with the introduction of TREVO Guard, a motor insurance renewal service available to all car owners via the TREVO app. With TREVO Guard, the policies offered are also curated to focus on those with special policy features catering to the mandatory insurance needs of car owners in the modern P2P car-sharing and e-hailing ecosystem. Currently, new motor insurance policies from Allianz are available via TREVO Guard.  
"This new service builds on our R&D efforts to continuously offer innovative services and features to customers and tap on the capacity of our apps to serve as one-stop sources for everything drivers need to reduce the hassle of car ownership. Car owners in Malaysia often lead hectic lifestyles, so we wanted to make motor insurance renewal easier, faster and better via a convenient service plus added perks – to further free them from the worries that come with car ownership. This service is timely as demand for contactless renewal solutions has gone up exponentially since the rise of the pandemic. With our TREVO Guard renewal service, all users can also easily offset their insurance premiums by making their car available for sharing on the TREVO platform. To further reinforce the spirit of car-sharing, we also offer all customers a certain number of free car replacement days on our SOCAR and TREVO platforms when their cars are in the workshop," said Leon Foong, Group CEO of SOCAR and TREVO Malaysia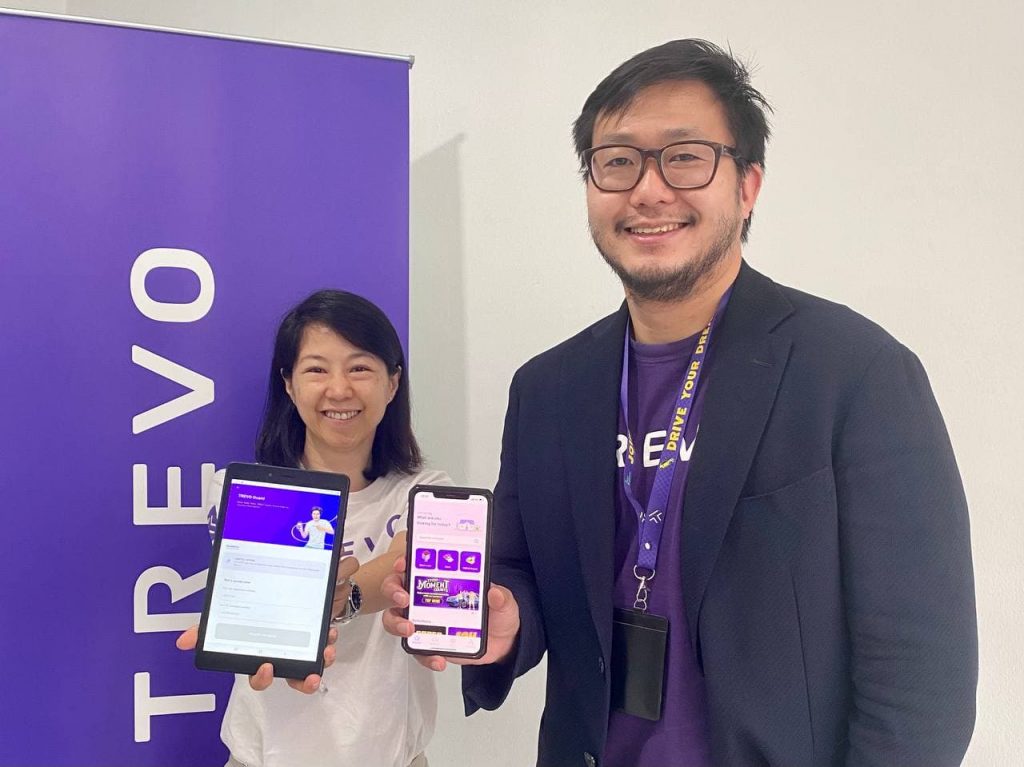 Perks for early adopters
As an introductory offer for the first 1,000 TREVO Guard renewals, car owners will enjoy a number of perks courtesy of TREVO – including a Free Temporary Replacement Car of the same model or similar car segment, for up to 7 days per year if the insured car is unable to be driven, as well as the complimentary use of a personal 'buddy driver' to drive them in their own car for 2x 2-hour trips per year. Meanwhile, TREVO Hosts who are among the 1,000 new renewals will also receive a RM128 cash rebate.
"At TREVO, we've seen more and more people embracing the P2P marketplace, in the 14 months since we launched. From the Klang Valley to our expansion into Penang, Kota Kinabalu and Johor Bahru, we've grown our membership to 121,000 people, with more than 4,600 cars listed. This is a clear indication that while private car ownership remains popular among Malaysians, they also want new ways to alleviate the burdens and hassles that come with owning a car. For TREVO, we want to improve the overall experience of car ownership, so with TREVO Guard, we are going beyond making motor insurance renewals more convenient for Malaysian car owners, by offering additional peace of mind through attractive benefits such as Free Temporary Replacement Cars, complimentary personal driver service for your own car, plus rebates for TREVO Hosts who are early adopters," added Susan Teoh, General Manager of TREVO Malaysia.
To get started on your motor insurance renewal via TREVO Guard, download the TREVO app and register for a TREVO account to enjoy the full app experience. Then, once you're logged in, just tap on the 'TREVO Guard' icon and fill in your car registration number and NRIC number (or passport number for foreign nationals) to get your motor insurance quote within 24 hours.
Find out more about TREVO Guard at https://trevo.my/guard and stay updated on the latest from TREVO on Facebook at https://www.facebook.com/TrevoMY/