Motorsports
Toyota Supra GT500 race car abandoned in Japan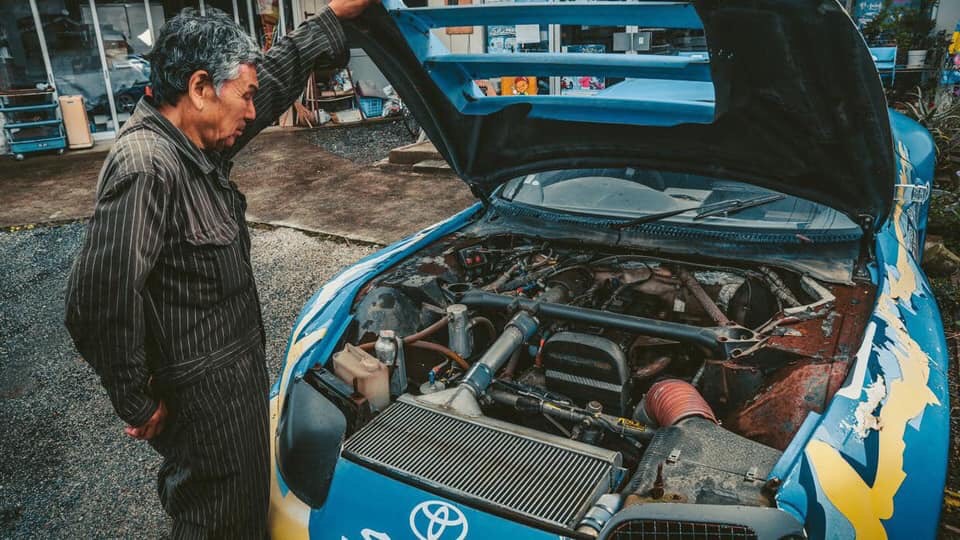 This is a sight for sore eyes and one that will probably be remembered and talked about over coffee with many of you. A classic race car left idle to the elements! Not something car lovers want to see, especially with used car prices of the Supra going up and up by the month.
During its history the Toyota Supra has enjoyed considerable success in a variety of different races around Japan. Since first appearing in 1995, Toyota has raced the JZA80 Supra as a GT500 race car in the JGTC series. Altogether, the Supra has taken the drivers' title four times in 1997, 2001, 2002 and 2005.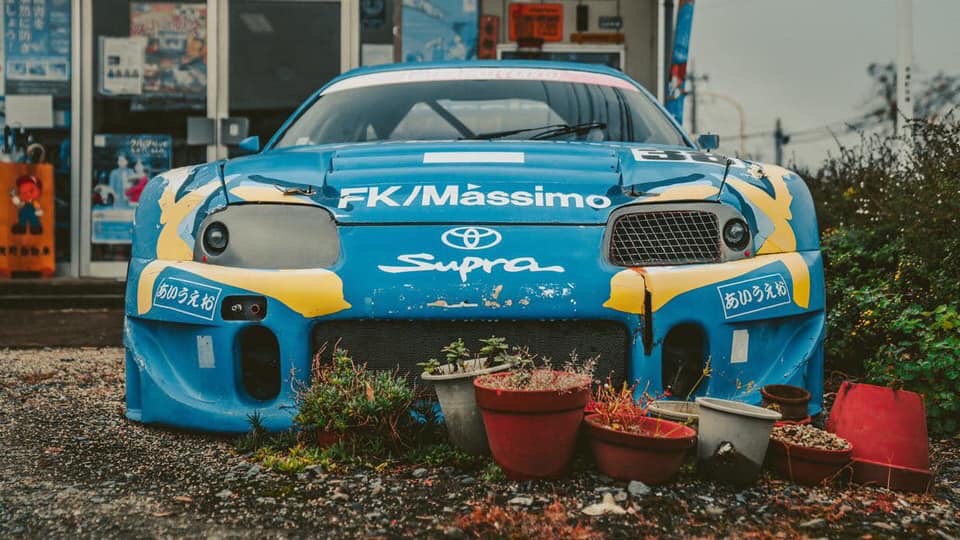 This rotting Supra is the 1999 Toyota Supra, number 38 from the Cerumo Massimo race team that was driven by Yuji Tachikawa and Hironori Takeuchi.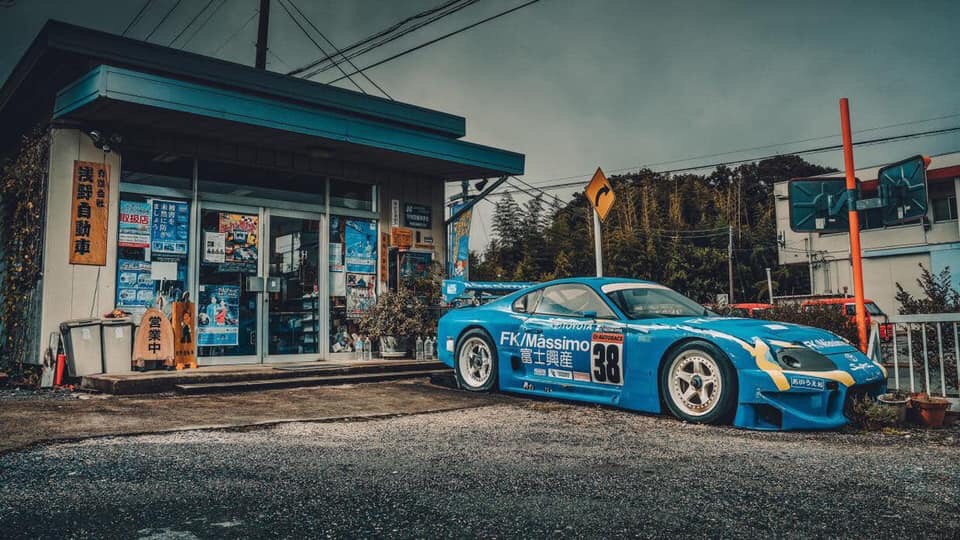 Team Cerumo is very known in GT500 field for its campaign defending with colors of AU or ZENT. But have you heard the time when they were FK/Massimo? Between 1998 and 2000, Team Cerumo had this car driven by Yuji Tachikawa and Hironori Takeuchi, and in 1998 finished in 11th on driver rankings, with a 3rd place as the best result reached. (pictured below in its glory days).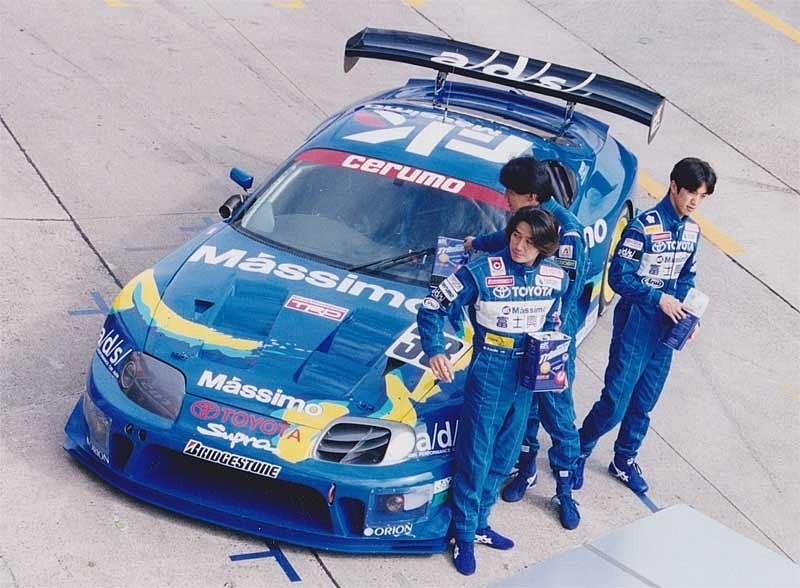 And now the interior looks like this below.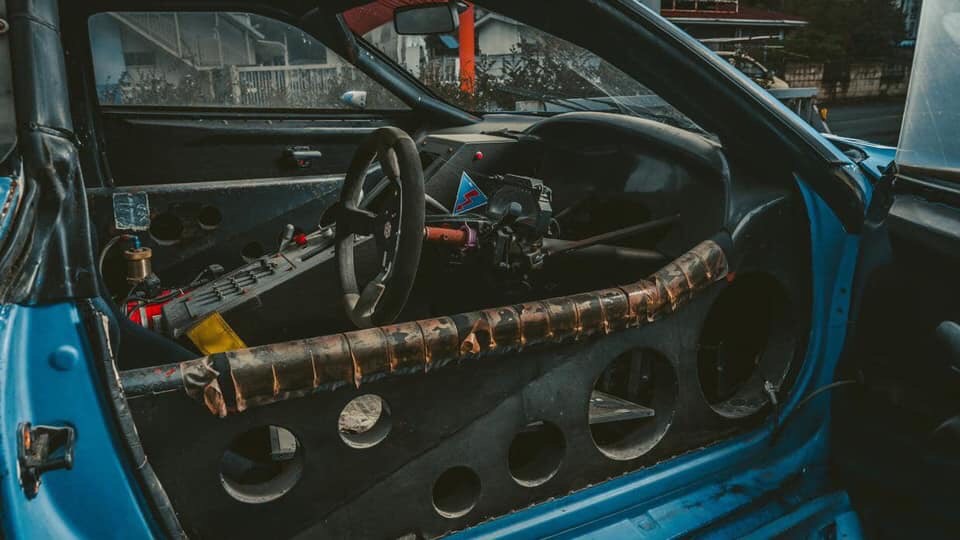 Now, some 20 years later, this car is left with no more guts and glory left in it as it has probably been raced to its possible maximum limit. As a piece of decoration outside this humble shop in rural Japan it is a conversation starter and the shop owners probably get a lot of extra attention because this car is parked right outside.
How did it get to be outside this shop? Well, it could be that the shop owners knew the race team owners and when they retired the car, no other race teams or individuals wanted this tired race car and so they got the best advertising gimmick to park outside their shop.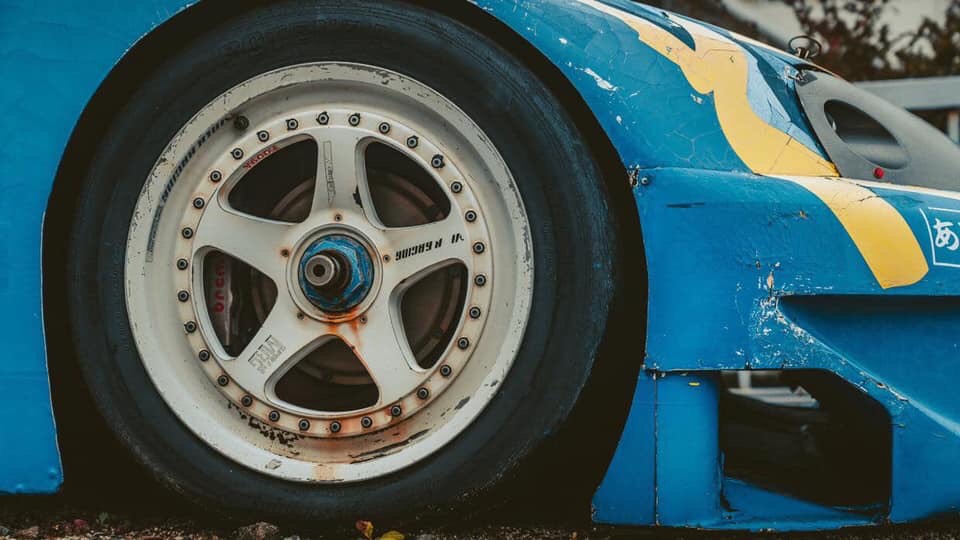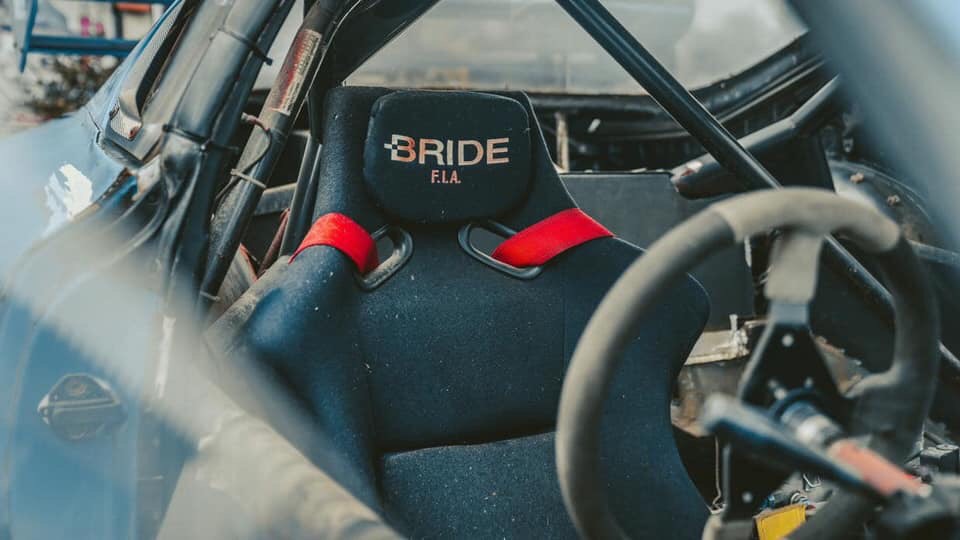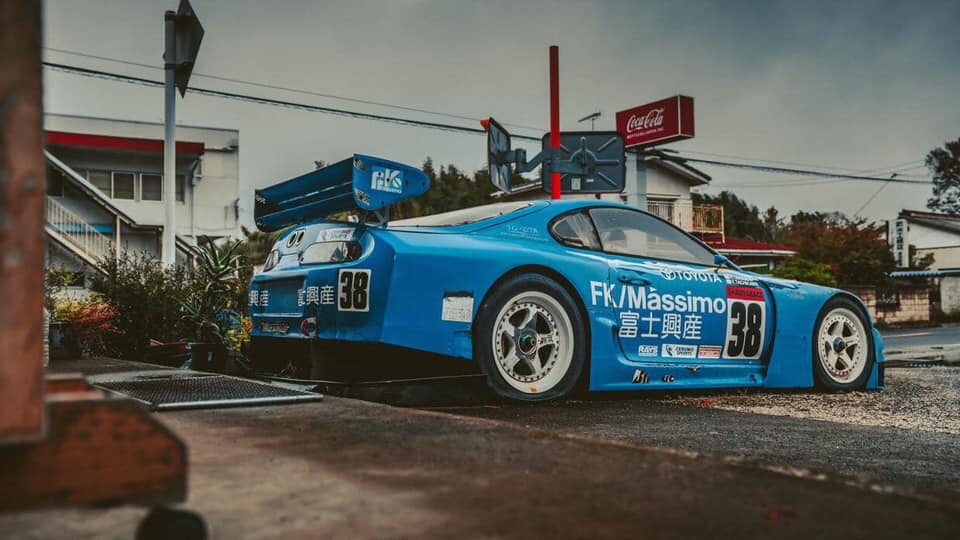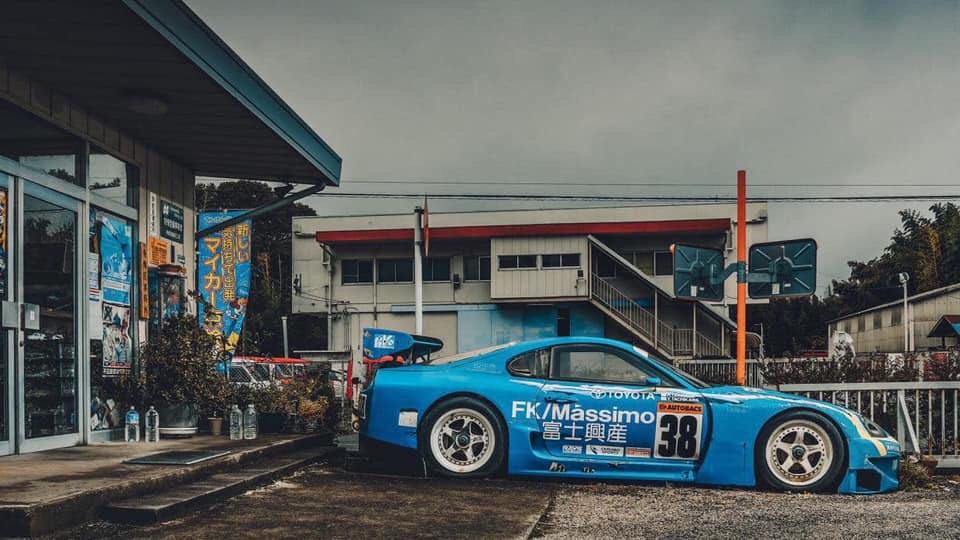 Picture Credit : Scene-Media