Automotive
News
Toyota Prius Plug-in Hybrid 2023 Model Details Shared
Will this Prius be a better bet over a full electric car for ASEAN buyers
So, will this latest Prius be launched in Malaysia any time soon. We wonder.
The hybrid system in this latest Prius delivers an overall improvement to the driving experience, providing more power and greater efficiency. The TNGA 2.0 litre engine produces 152 DIN hp and works in tandem with a new 163 DIN hp transaxle front motor for a total system output of 223 DIN hp. Compared to the previous generation's 122 DIN hp in Plug-in Hybrid configuration, the increased output ensures strong and responsive acceleration.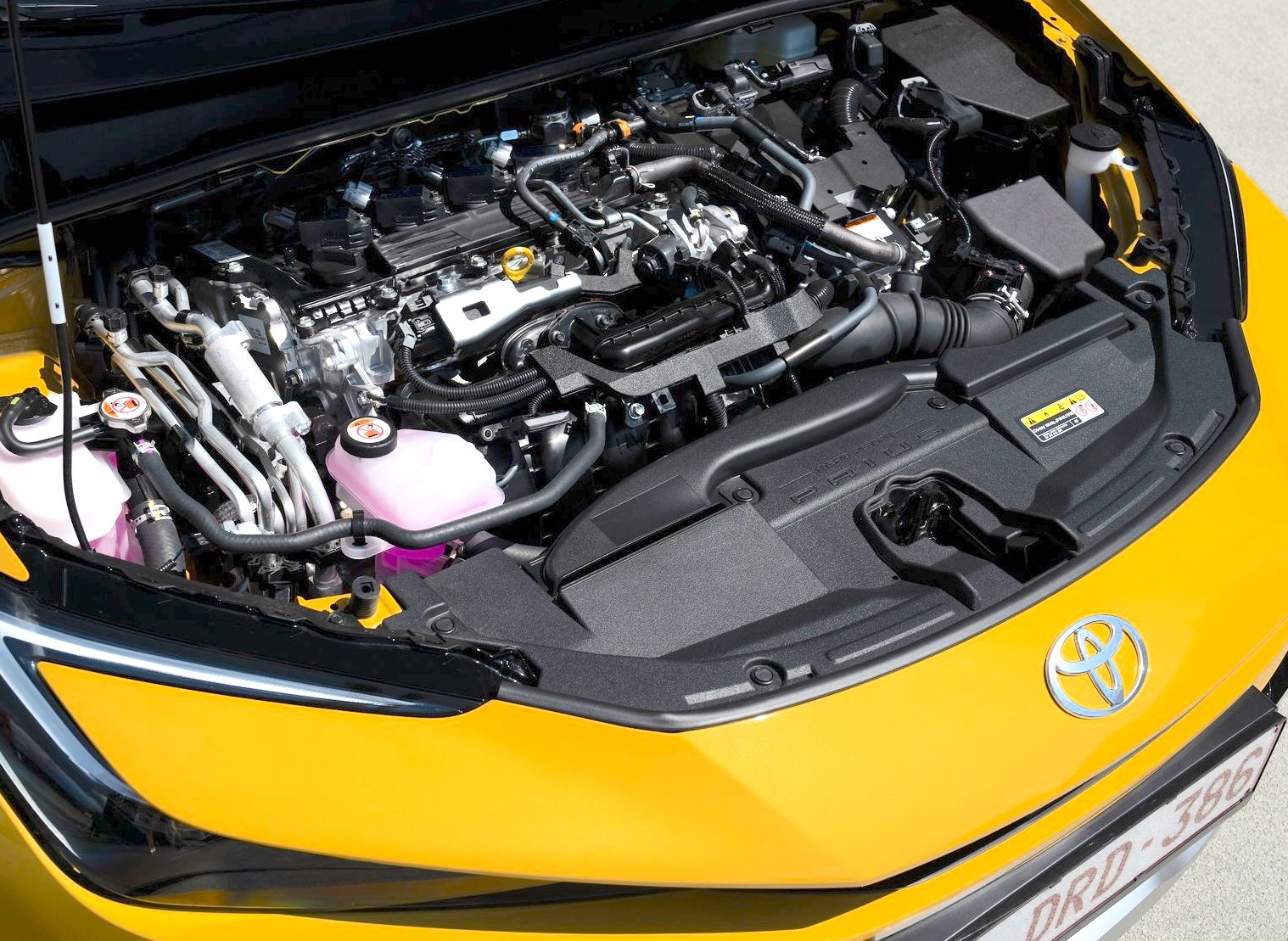 Fun to drive with the latest Prius goes beyond its unexpected power and acceleration. Balance and handling have also been enhanced, thanks to the second-generation GA-C platform of the Toyota New Global Architecture (TNGA) which brings lower weight and higher rigidity for a more stable ride. A lower centre of gravity, achieved by placing the EV battery under the rear seat and moving the fuel tank lower and more forward compared to the previous generation, contributes to enhanced driving dynamics and agility.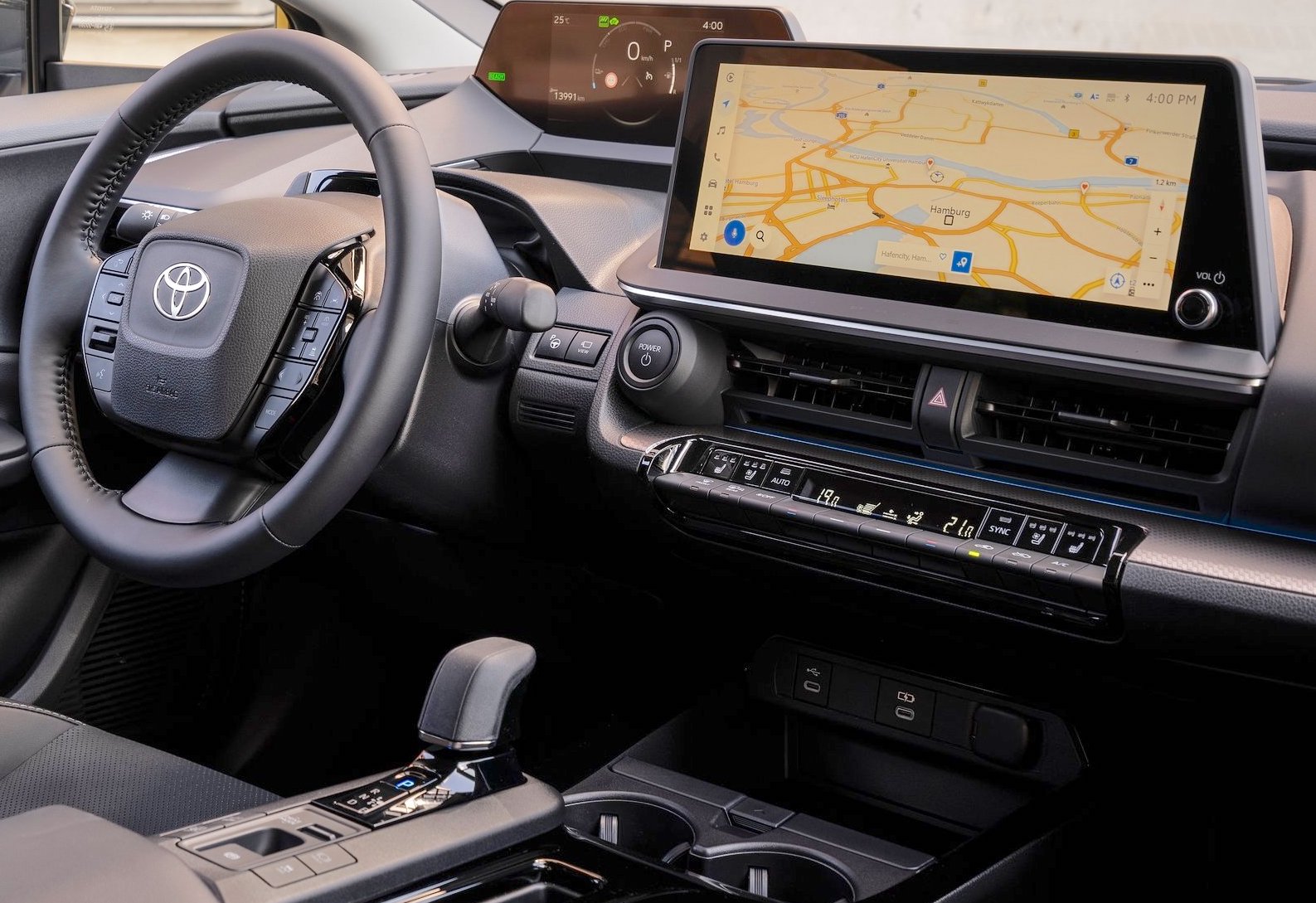 In the quest for maximum efficiency, up to 8.7 kilometres of EV range a day (based on annual sunlight in Nagoya, Japan) can be generated by optional solar cells integrated in the roof. These now charge the plug-in hybrid battery directly, without the need for an additional solar battery as on previous models. The roof is smaller than before, but thanks to new solar cells, the overall efficiency is improved by more than 15%.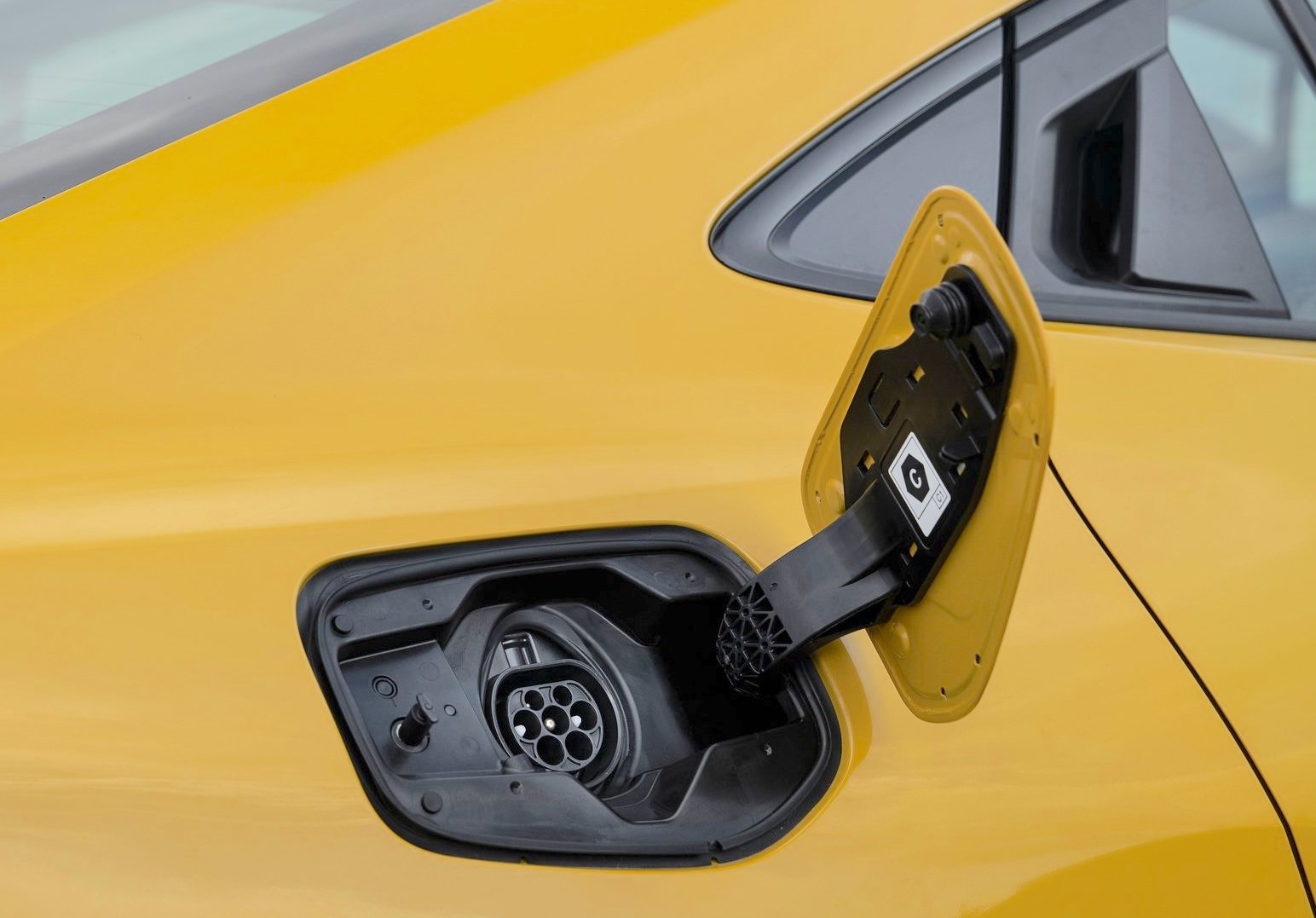 Although the Prius has always had an eye-catching appearance, the latest generation is surprisingly stylish. The iconic wedge shape, a Prius original since the second generation, has evolved, embracing elegant modern lines. A coupé-like silhouette has been created by lowering the overall height by 50 mm, moving the roof peak rearwards and adopting larger diameter tyres, up to 19 inches.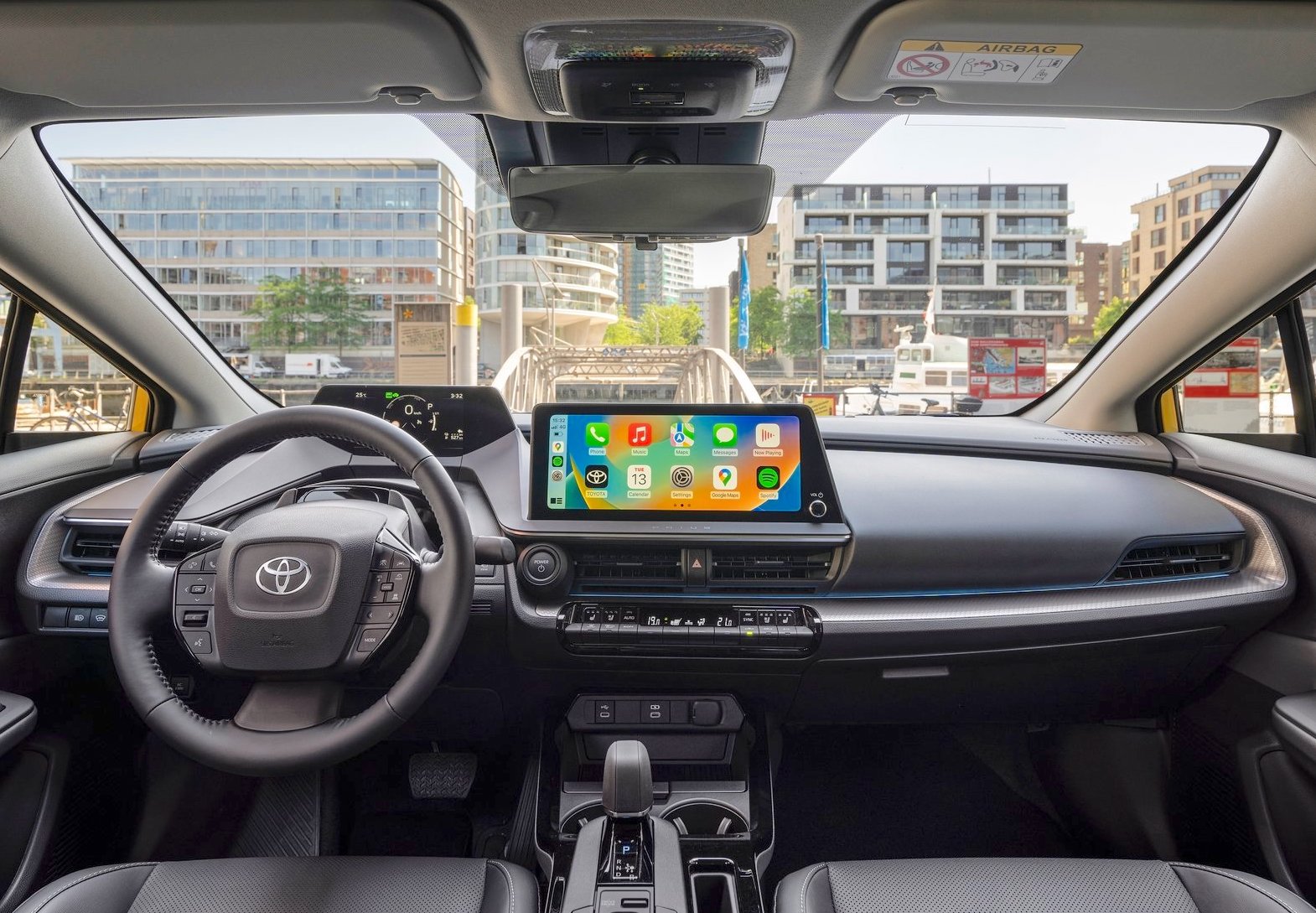 The distinctive shape is enhanced by a 50 mm longer wheelbase compared to the previous generation. At the same time, overall length has decreased by 46 mm. The rear view is accented by a three-dimensional linear lighting element emphasising the progressive design and focusing attention on the bold Prius logo.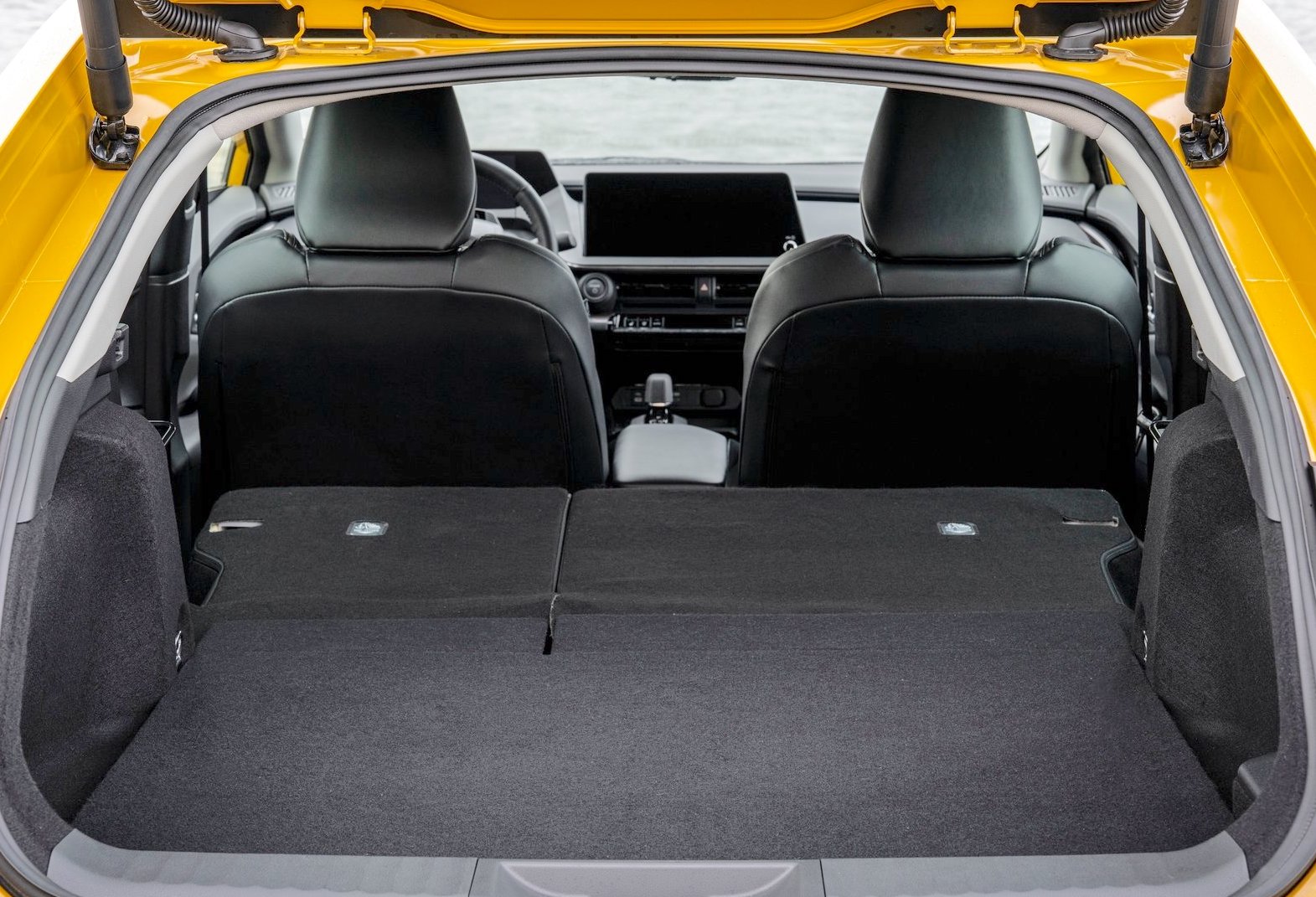 Inside, a spacious cabin combines driving fun and practicality for a clean interior layout. For driver and passengers alike, the interior is spacious and constructed from stylish, high-value materials, accentuated by harmonious design elements which highlight a dynamic feel and sense of purpose.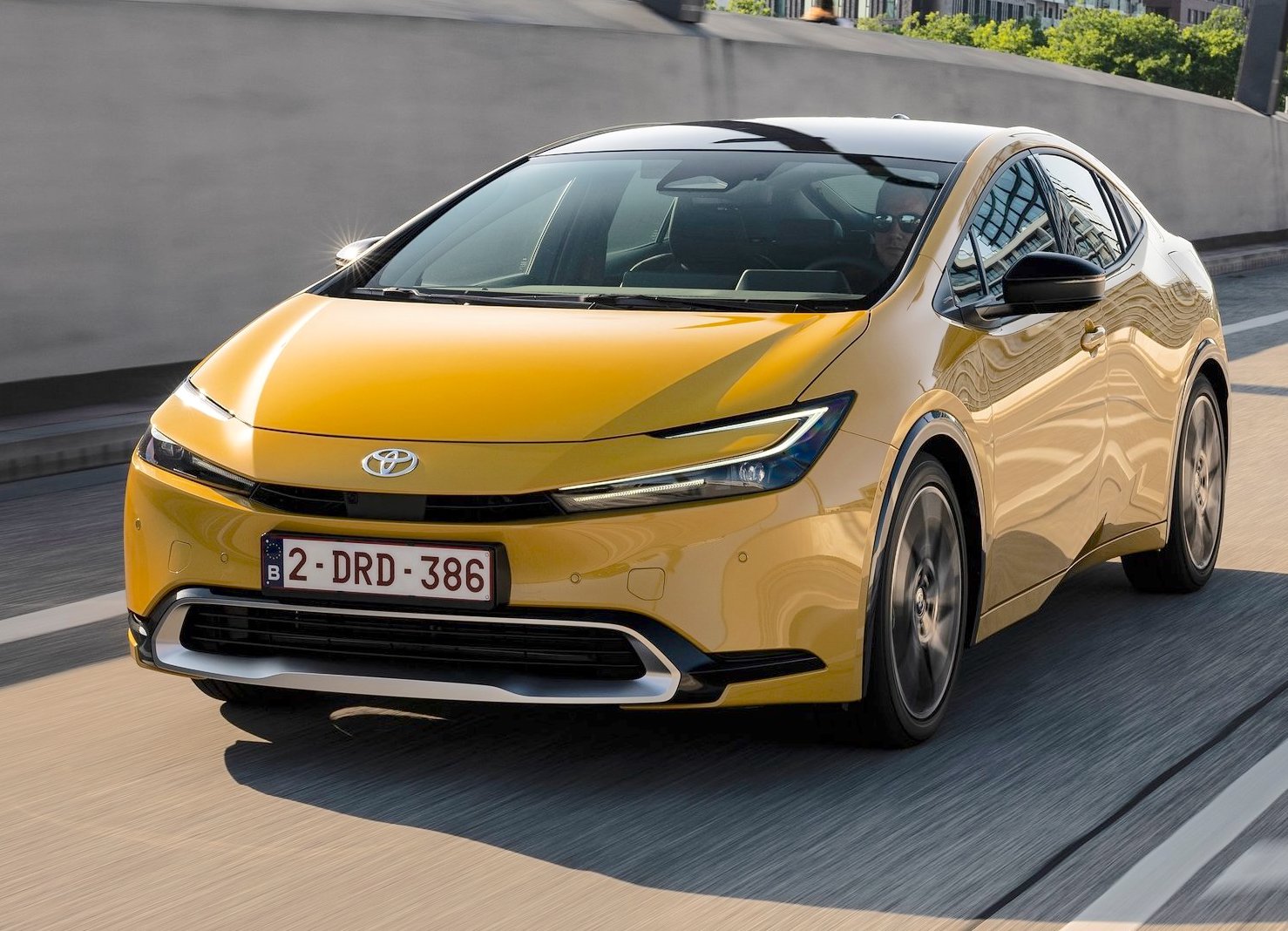 The driver's view is based around the seven-inch screen which sits directly in the field of vision, enhancing safety by keeping a driver's eyes on the road. A newly-designed instrument panel prioritises cabin comfort and a clean lay-out for minimal intrusion into the driver's forward vision, usability and appearance. It combines a discreet, lower central screen to access Toyota's latest cloud-based multimedia system, and slim air conditioning controls.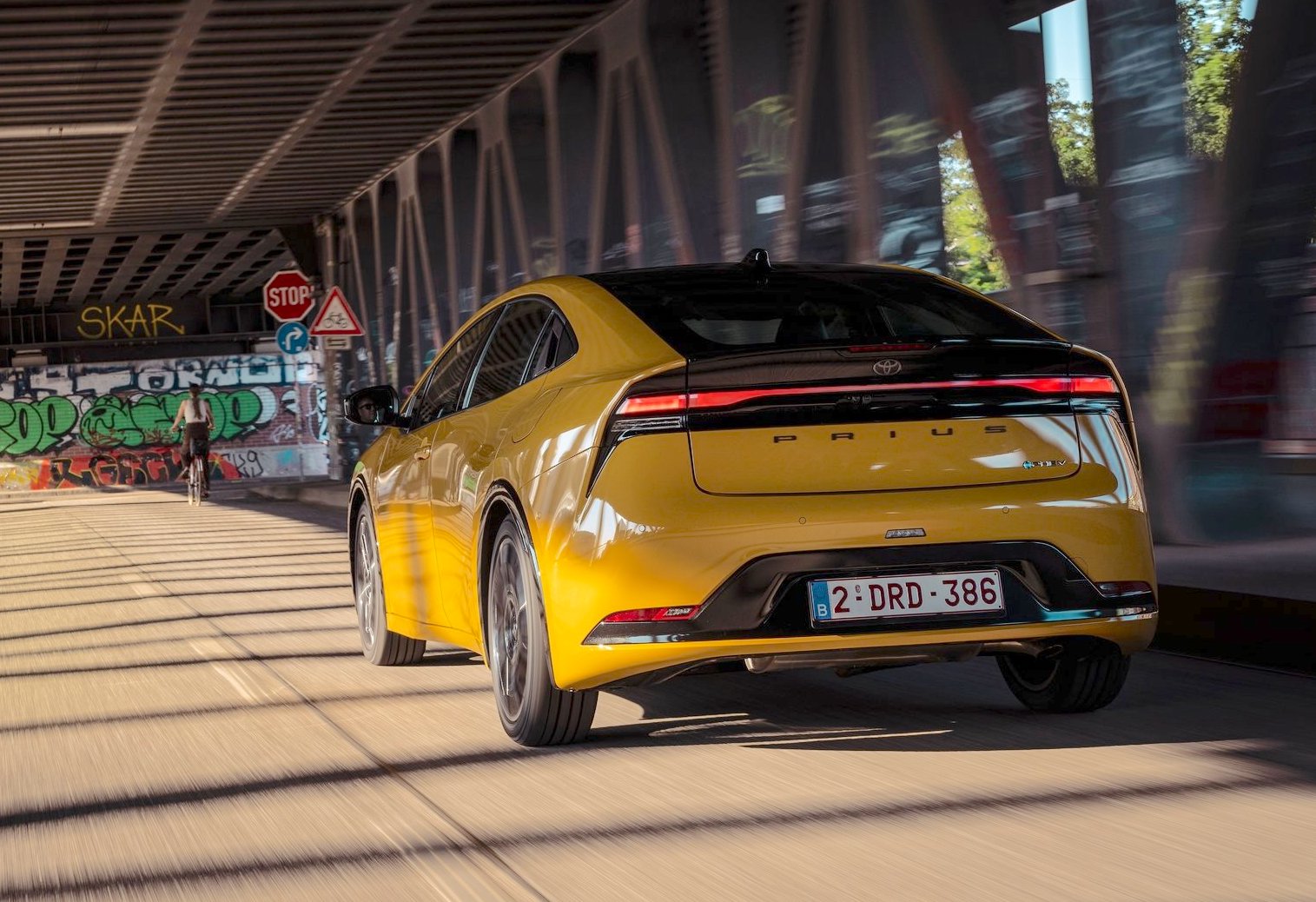 As well as delivering the unexpected in terms of performance, efficiency and aesthetics, the new Prius is also a pioneer when it comes to innovative technologies. One example is the Toyota T-Mate, which incorporates the latest generation of Toyota Safety Sense (TSS) and can now be conveniently updated over-the-air.
An enhanced front camera and radar can see further ahead and boast a wider lateral and vertical view, allowing the detection of more objects, as well as identifying a wider range of potential hazards, including motorcycles and roadside objects. Front side radar sensors are added to support the Pre-Collision System, Lane Trace Assist and Front Cross Traffic Alert features for added peace of mind.
Once at the destination, the new Prius takes the stress out of parking too, thanks to the semi-autonomous Advanced Park system, which can park hands-free or via remote control.
Powertrain
The new Toyota Prius is the first vehicle to utilise both the TNGA 2.0 litre engine and the third generation of Toyota's Plug-in Hybrid system, which has benefited from continuous improvement since the first Plug-in Hybrid Prius was launched in 2012. The engine has increased displacement compared to the 1.8l unit used on the previous generation and achieves a very high 41% thermal efficiency.
Toyota's experience of electrification has been deployed to create a Plug-In Hybrid powertrain which is more powerful and more fun to drive, despite being lighter and more compact, whilst simultaneously delivering better efficiency in terms of fuel economy and emissions.
Total system size and weight have been reduced for a more compact powertrain package. For example, removing the one-way clutch between the two electric motors was made possible by a new high output, low loss drive motor that delivers excellent acceleration performance, lower fuel consumption and contributes to wide-ranging packaging improvements.
The system uses a new Power Control Unit (PCU), which includes an integrated, higher output DC-DC converter, required to convert voltage, and operates at a modified frequency to reduce cabin noise. The unit, fitted directly on top of the transaxle, provides 120% of the output of the previous model. The transaxle itself deploys 60% more power than its predecessor but at 20% less weight because of shape optimisation.
A dry sump system has been adopted to reduce dynamic transmission fluid levels and provide optimal lubrication while low-viscosity oil reduces internal friction and contributes to an all-round improvement of transmission efficiency.
System output has been enhanced via an increased battery capacity, from 8.8kWh to 13.6kWh. The lithium-ion battery has a higher energy density, giving 50% higher capacity but using 30% fewer cells, allowing the battery pack to be shortened and installed below the rear seat.
Use of a higher-capacity battery also enables the introduction of Regeneration Boost for stronger deceleration and greater energy recovery. The driver can select one of three regeneration different modes – gentle, medium and strong – to enjoy a more relaxed drive, with up to around 80% of deceleration achieved without the need to apply the brake pedal.
When parked up, a 3.3 kW on-board charger can top up the battery from standard 220V mains electricity from zero to full in just four hours.
Those all-round enhancements to the Plug-in Hybrid powertrain have resulted in the most powerful and high performing Prius yet, as well as the most efficient. A 100 DIN hp (74 kW) increase takes total system output to 223 DIN hp (164kW) and helps the new Prius accelerate from standstill to 100km/h in 6.8 seconds thanks to 190 Nm of torque. For the most efficient grade, fuel consumption is just 0.5 l/100 km and the combined CO2 emissions rating is an ultra-low 11 g/km, according to WLTP test standard.
Design
The iconic wedge shape has been reborn for the fifth generation with a progressive design which retains an unmistakable Prius look within a sleeker, sportier silhouette.
The elegant roof line reaches a peak towards the rear of the vehicle, behind the driver's door, and this subtle change is made more impactful by a 50 mm reduction in height compared to its predecessor. A 50 mm longer wheelbase and overall length reduction of 46 mm combined with larger, 19 inch, diameter tyres complete a new, coupé-like look.
New and exclusive aluminium wheels are standard on the new Prius, with dynamic design intended to regulate airflow along the side of the vehicle for better stability. They stand out with stylish black and bright machined finish.
Clean lines and surfaces are inspired by the natural flow of air and exterior shapes have been optimized to enhance aerodynamic efficiency for effective handling, whilst reducing wind noise. Front grille shutters optimize the inflow of air, contributing to cooling, while the front and rear bumper shapes have been designed to smoothly channel air around the car, concluding with an elegant rear spoiler.
Form follows function at the front, which creates a distinctive face for the new Prius, showing the new design language for Toyota.
The new Toyota Prius' identity is imposed through the bold, centrally placed vehicle name at the rear with progressive spaced lettering which sits beneath an unconventional three-dimensional linear rear light. Other subtle Prius logos are visible throughout the vehicle and emphasise an attention to detail.
Two new colour options are available. The understated yet eye-catching Ash and vibrant Mustard expand the colour palette to seven, joining Dark Blue, Emotional Red, Platinum Pearl White, Silver Metallic and Attitude Black.
A panoramic roof enhances the natural light within the spacious cabin, complimenting the open feel generated by Toyota's new "Island Architecture" framework.
The driver sits behind a newly designed, small-diameter steering wheel, which at 350mm contributes to the fun to drive sensations. A seven-inch Thin Film Transistor (TFT) LCD full-graphic screen sits directly in the driver's field of vision, minimising distraction, while an intuitive Human Machine Interface (HMI) provides a high level of visibility for important data by simplifying the information displayed.
Distinctive accents on the instrument panel and the synthetic leather seats are colour coordinated and work in sympathy with the black-themed interior to add a dynamic aspect to the surroundings. Bezel-less, modular type switches enhance the high-quality appearance while a new interior lamp uses LEDs for wider illumination and modern appearance.
The new Prius' interior is practical as well as stylish. Cabin storage has been optimised for better usability and capacity, highlighted by a 7.0 litre glovebox – compared to the previous 5.4 litre – and revised console storage, which now opens from the rear to allow easy access for both driver and passenger. Luggage compartment space has also increased, from 251 litre to 284 litre (VDA), thanks to the relocation of the battery pack.
Red Dot Design Award 2023
Even before the fifth-generation Prius rolled onto European roads, it was already a winner having received the prestigious Red Dot Design Award for Toyota's elegant and modern reinterpretation of the iconic wedge shape.
The unique design, a signature of the Prius for more than a quarter of a century, has been taken to a distinctive new level by a coupé-like silhouette and unexpected sporty touch. In the predominantly black, spacious interior, select materials provide a stylish and harmonious ambience. The redesigned instrument panel contributes to comfort and safety with its clear and uncluttered layout where easy-to-read instruments allow for simple and ergonomic operation.
With around 20,000 entries annually, the Red Dot Design Award is one of the largest design competitions in the world and for over 60 years has honoured innovative design in the categories 'Product Design', 'Communication Design' and 'Design Concept'. The new Prius was given the highest award, 'Best of the Best' for 2023 in the category 'Product Design' after an evaluation of all entries by an international jury comprising 43 members.
Platform
The new Toyota Prius is built on the second-generation Toyota New Global Architecture (TNGA) philosophy and the new GA-C platform, continuing the trend set by its predecessor. Previous generation Prius was the first vehicle worldwide to be built with the TNGA philosophy. The latest generation delivers benefits in terms of handling responsiveness, steering engagement and ride quality as a result of its lower weight and higher rigidity.
Individual components have been optimised to further contribute to handling and comfort targets. For example, the rear pillar frame design has been optimized to increase rear torsional rigidity by 30% compared to the previous model.
Cold stamp super high-tensile steel, as opposed to hot stamp material used in the past, provides both weight reduction and high body strength. In a world first for Toyota, 1470 Mpa steel has been adopted, reducing the bodyshell weight by 24 kg. Other strategic selection of materials means the roof is now almost 1.5 kg lighter, and each rear door is more than 500 g lighter.
Moving the battery pack under the rear seat and adjusting the fuel tank position to be lower and more forward compared to the previous generation achieves a lower centre of gravity. That, combined with the optimisation of under floor part shapes to enhance air flow, achieves a more stable driving feel and the sensation of a closer connection to the road surface.
Newly designed suspension – MacPherson strut type at the front and suspension and trailing arm type double-wishbone at the rear – also promote handling performance as well as ride comfort and quietness.
An additional benefit of the GA-C platform's increased rigidity is its capacity to absorb and disperse impact forces effectively in the event of a collision. Strong but lightweight ultra-high-tensile materials are applied and reinforced in key areas.
In line with Toyota's aims to continuously move towards a carbon neutral future, the new Prius includes some parts made from recycled materials, while both bumpers and other mouldings are constructed from Toyota Super Olefin Polymer which can be easily recycled.
Features
The new Toyota Prius comes with a range of features to make driving easier, more efficient and more entertaining than ever.
Fuel economy is enhanced thanks to the new Predictive Efficient Drive system which learning a driver's regular routes and driving style, and automatically optimises the use of full-electric mode to minimise consumption.
Additionally, navigation system data identifies regular locations for sudden deceleration, where regenerative braking is automatically increased to maximise energy recovery. When highways or uphill sections are approaching, which require additional power, the system proactively selects Hybrid mode to charge the battery for the upcoming high demand, further enhancing practical fuel efficiency. The system becomes increasingly effective as the amount of data available increases with the number of kilometres driven, enabling ever more efficient use of electrified power.
That electrified power can again be generated cleanly by optional solar cells on the roof, which charge the new Prius when it is parked outdoors in sunlight. Power output is increased to 185 W, from 179 W, and the cells are now capable of generating power for up to 8.7 km (based on annual sunshine in Nagoya, Japan) of EV driving, without infrastructure or electricity costs. The battery can therefore be fully charged if the car remains parked for just over a week.
The solar cells now charge the main battery directly, without the need for an additional solar battery as on the previous generation. Thanks to more efficient cells, the power generated by the Solar Charging roof is 15% higher than before, despite a smaller roof.
The new Prius also features a multimedia package including access to a cloud-based navigation system, which uses constantly updated real-time traffic event information for accurate and efficient route planning. Route information is downloaded in advance to enable seamless navigation even when the system is not connected to the cloud.
Users can access smartphone navigation services wirelessly via Apple CarPlay® or using a USB via Android Auto®, while the multimedia unit also includes a built-in web browser for music and video streaming or staying up to date with the latest news.
Selecting multimedia functions via voice commands has been made easier with the "Hey Toyota" on-board voice agent. This will respond to spoken requests from the driver or front seat passenger to adjust the climate control, choose multimedia options, make a phone call, or open and close the windows. "Hey Toyota" is designed to understand conversational speech, so the command "I'm hungry" will generate restaurant recommendations in the area, for example.
In addition to the pre-set Normal, Eco and Sport modes familiar on most Hybrid and Plug-in Hybrid vehicles, the driving experience on the new Prius can be customised via the Drive Mode Select option on the centre console. Depending a driver's preference, a customised combination of powertrain, steering and air conditioning settings can be saved for instant access at any time.
We will have to wait and see if UMW Toyota will introduce it here and what selling price.