Automotive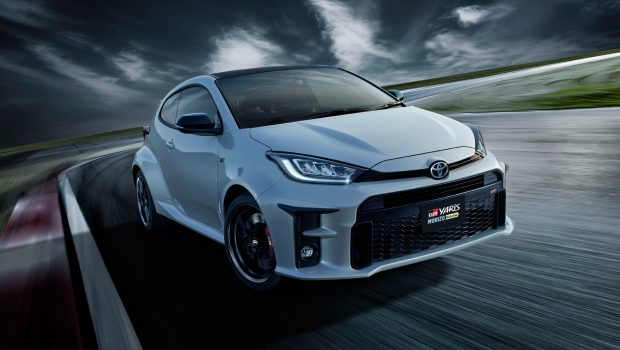 Published on June 7th, 2021 | by Joshua Chin
0
Toyota GR Yaris 'Morizo Selection' Now Up For Subscription
This tarted-up GR Yaris is however currently only available through the Japanese KINTO service. 
Toyota has recently announced something rather interesting developments on its KINTO subscription. The headline of which would be the launch of its new GR Yaris 'Morizo Selection' that is now up for subscription over in Japan, but more interestingly perhaps is the ancillary news regarding added personalisation to suit each subscriber. 
Just kicking off with the big news surrounding the GR Yaris first and foremost, Japanese enthusiasts wanting to have a fling with this new pocket rocket from Toyota can now subscribe to one through the automaker's in-house KINTO subscription service. What more is that these road-going rally cars on offer through this program have been tarted up somewhat to earn that exclusive 'Morizo Selection' moniker.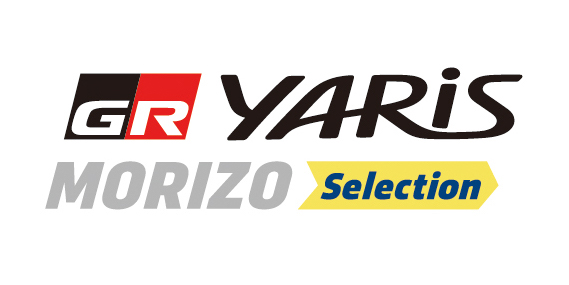 Now to those unfamiliar as to the term Morizo, it is actually the pseudonym used by Akio Toyoda when the president of Toyota decides to go for a spot of racing or rallying. To those hoping for some additional performance mods though, it is unfortunate to report that the modifications made to its RZ 'high performance' base in creation of these special edition GR Yaris are only limited to some minor aesthetic add-ons.
These visual distinctions on the Morizo Selection that set it apart from the standard GR Yaris include coil springs, shock absorbers and seat stitching that now come in ROOKIE Racing-inspired blue and yellow colour scheme. ROOKIE Racing logos are also to be found on the wheel caps, door switch bases and embroidered on the seat backs, while the final touch comes in the form of a Morizo signature on the base of the windscreen.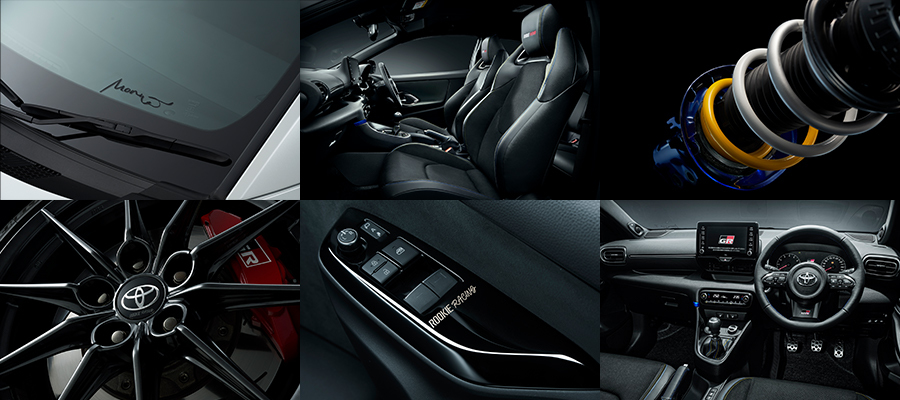 To add to that, the fine print of the KINTO subscription service states that subscribers aren't allowed to take their GR Yaris on track unless it is an authorised driving experience session permitted by the automaker. Moreover, these fun little Toyotas are only to be available for a three-year contract with no possibility of extension or outright purchase of the car. 
Then again though, for those wanting just a fun car to rag around with for a little while, this plan could make a lot of financial sense. Particularly when considering that the monthly subscription starts from a very reasonable (for a GR Yaris) ¥53,340 (RM 2,000), and includes registration fees, taxes, regular maintenance and voluntary insurance too.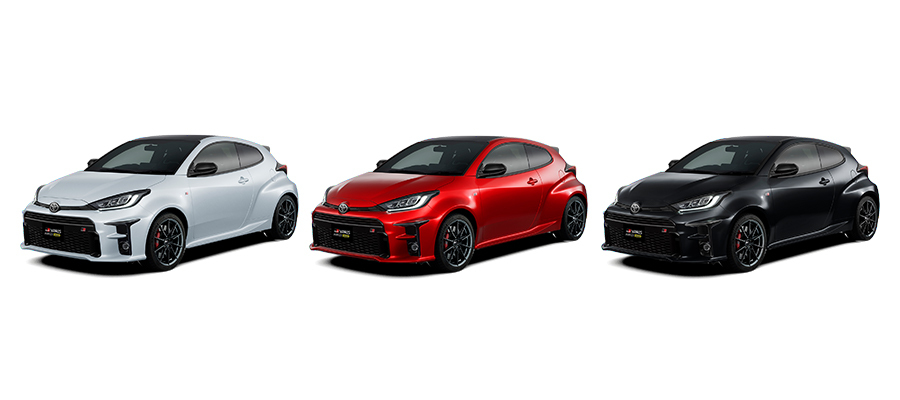 Furthermore, this KINTO subscription for the GR Yaris also includes the recently announced software update service that makes up the more interesting part of this story. The finer details regarding this new program launched by Toyota are sadly still rather vague at the moment, but from the limited information gleaned, it would seem that these cars under subscription will be able to benefit from continuous software updates throughout the subscribed term. 
Focusing solely on the updates to be offered with the KINTO GR Yaris for the moment, these future updates that has been fine-tuned through the crucible of motorsports will supposedly enable the car to be better 'in line with technological innovations and the optimisation of basic vehicle performance in terms of driving, turning, and stopping'. A service that will begin from Spring 2022, the Japanese auto giant is also considering a tailored personalisation program that will customise the software of each car to suit each individual based on customer driving data.
The GR Yaris Morizo Selection is currently available for subscription through the Japanese KINTO service, while further information regarding this new software upgrade program should be available in the coming months. What it does looks like from the outset however is Toyota expanding their Kaizen (continuous improvement) philosophy from the factory floor to now the customer cars, which is no bad thing really.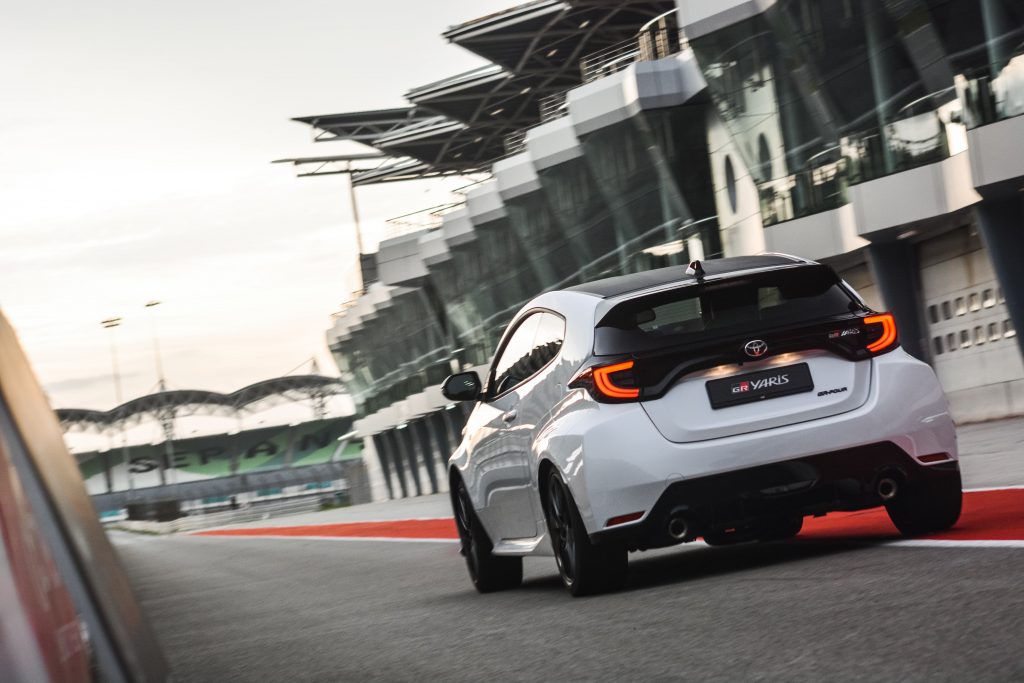 PRESS RELEASE: Toyota Motor Corporation (Toyota) and KINTO Co., Ltd. (KINTO) announced today that, amid rapidly advancing technological innovation surrounding cars and based on a mutual desire to swiftly deliver the evolution of cars to customers, they have taken on the challenge of providing "cars that evolve in tune with people". The two companies kicked off this effort by offering from today, through KINTO, the new GR Yaris "Morizo Selection", a product that can be updated with the latest software tailored to each customer.
In recent years, Toyota has drastically accelerated its automobile development in collaboration with ROOKIE Racing. Toyota President Akio Toyoda, in his Morizo persona, has even raced behind the wheel of the GR Yaris on the ROOKIE Racing team in the Super Taikyu Series―a top-tier endurance race series in Japan. Racing in this series has made possible constant vehicle updates via analysis and countermeasures based on driving data and driver feedback. Furthermore, such updates have been personalized to give drivers greater control over vehicle evolution.
In aiming to provide customers with the type of updates and personalization that ROOKIE Racing is putting into practice in its racing, Toyota and KINTO concluded that the best way to do so would be through the KINTO car subscription service. KINTO, in line with a shift in customer needs from car ownership to car usage, started in 2019, stemming from Akio Toyoda's desire to offer "a new form of vehicle ownership that invites customers to enjoy their relationship with the car of their choice in a fun and easy manner". A key trait of the KINTO service is its ability to continue providing added value even after a subscription contract has been signed. As such, Toyota and KINTO realized that the service would be the perfect platform for providing evolution to cars already in customer use.
By pairing racing-based updates & personalization with the KINTO service to introduce the latest software to customers' cars even after such cars have been delivered, Toyota and KINTO intend to take on the challenge of evolving cars in a way that is in tune with customers.
Toyota and KINTO plan to evolve customers' cars via the means described below: 
1. Timely updates (from spring 2022)
Introduction of the latest software in line with technological innovations and the optimization of basic vehicle performance in terms of driving, turning, and stopping
Vehicle provision via GR Garage shops at various vehicle sales outlets (with some exceptions)
Announcement of detailed service offerings in spring 2022
Inclusion of cost in the monthly KINTO fee (with some services requiring additional fees)
2. Tailored personalization (under consideration)
Software customization to suit each individual based on customer driving data to achieve "cars that evolve in tune with people" in the future
By evolving each car in a way that suits each customer, Toyota and KINTO aim to provide services that allow customers to enjoy their cars even more. The two companies plan to accelerate their efforts, such as by expanding the KINTO-service lineup of "cars that evolve in tune with people" to provide enjoyment of cars to as many people as possible.
GR Yaris 'Morizo Selection' special equipment
(Full Name: GR Yaris Special-edition RZ "High-performance·Morizo Selection")
Based on the RZ "High performance" version of the GR Yaris, the GR Yaris "Morizo Selection" comes thoroughly accented by Morizo and ROOKIE Racing motifs.
Morizo emblem on the windshield
ROOKIE Racing-inspired color scheme used in seat stitching, coil springs, and shock absorbers
ROOKIE Racing logo as wheel decoration and on door switch bases
Available in three exterior body panel colors: Platinum White Pearl Mica, Emotional Red II, and Precious Black Pearl