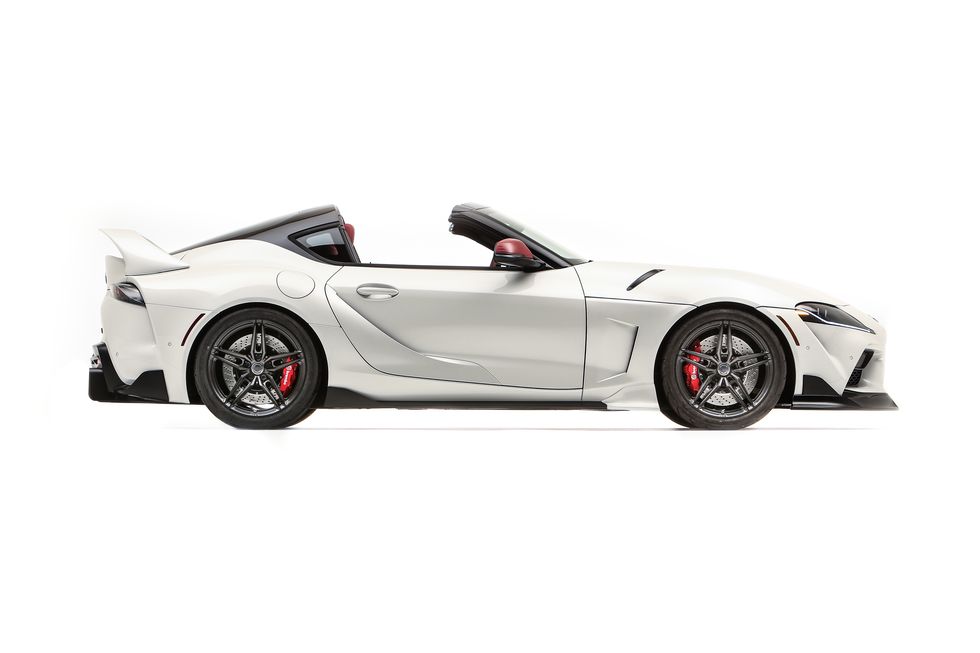 Toyota ends the year with the reveal of a rather tasty targa top GR Supra concept. 
While the popular SEMA aftermarket convention may have been cancelled this year due to the ongoing pandemic, this didn't stop Toyota from debuting something rather special for the 2020 virtual show in the form of this 2021 GR Supra Sport Top. Based on the Heritage Edition A90 Supra that debut in SEMA last year, this open roof custom concept was created as a homage to the targa top A80 Supras of yesteryear.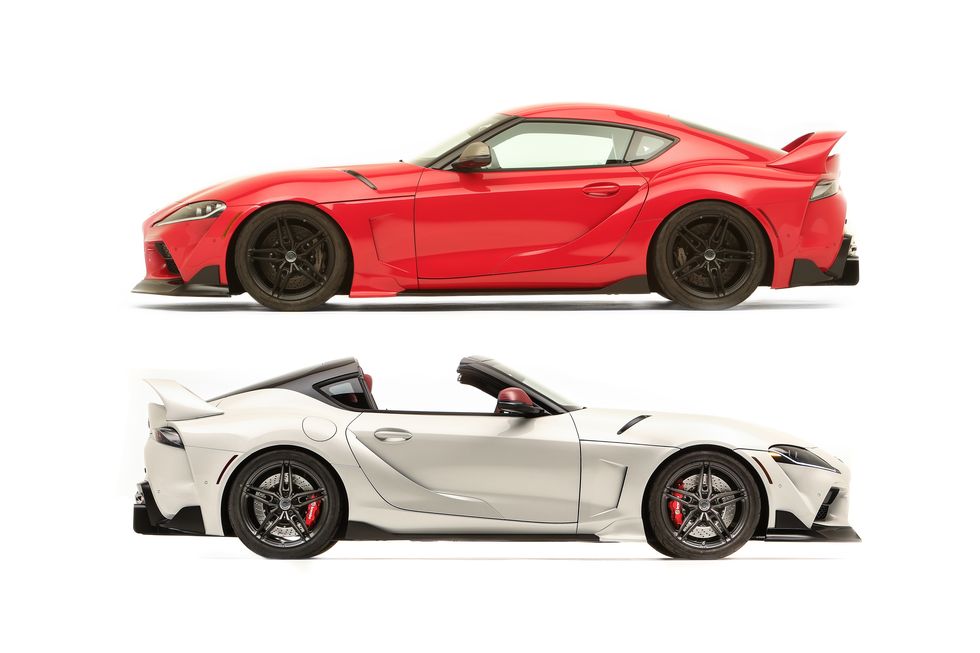 To turn this coupe into the targa seen here, KC Paint Shop in Fort Worth, Texas were tasked with surprisingly tough assignment of chopping the roof off this special Supra. The contoured roof panels meanwhile, which could incidentally fit in the shallow boot, were 3D printed by Toyota Motor North America R&D headquarters in Ann Arbor.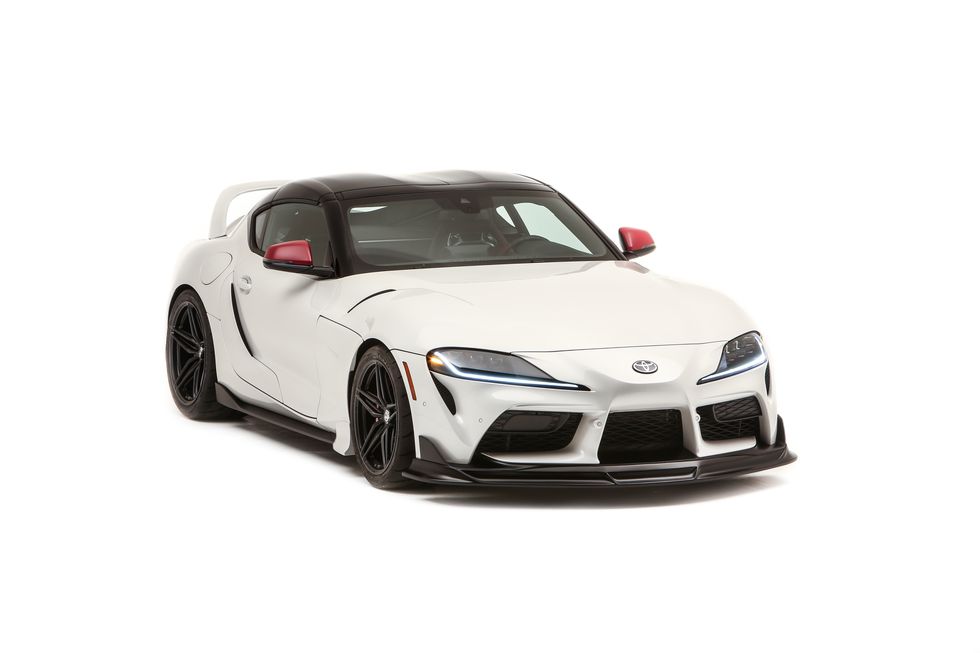 After all that was done, the team in Plano, Texas were responsible for reinforcing the body of this Toyota sports car, in addition to adding the prerequisite latches and clips to hold the newly printed roof down on the car. While there, this open-roof Supra also gained a new coat of factory Absolute Zero white paint, along with a custom body kit that is finished off with the iconic rear wing taken directly from the A80 Supra.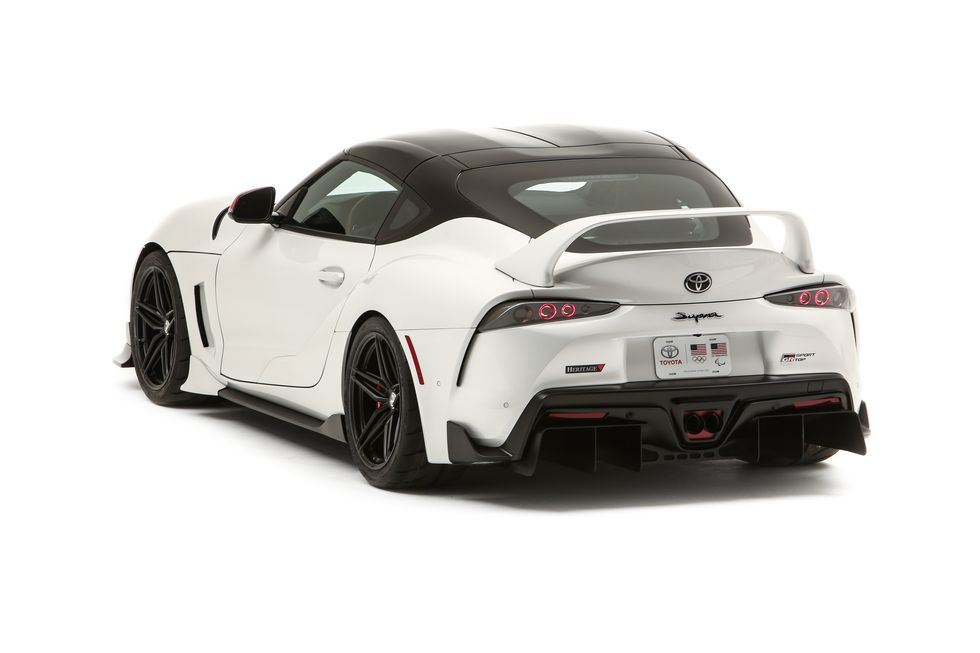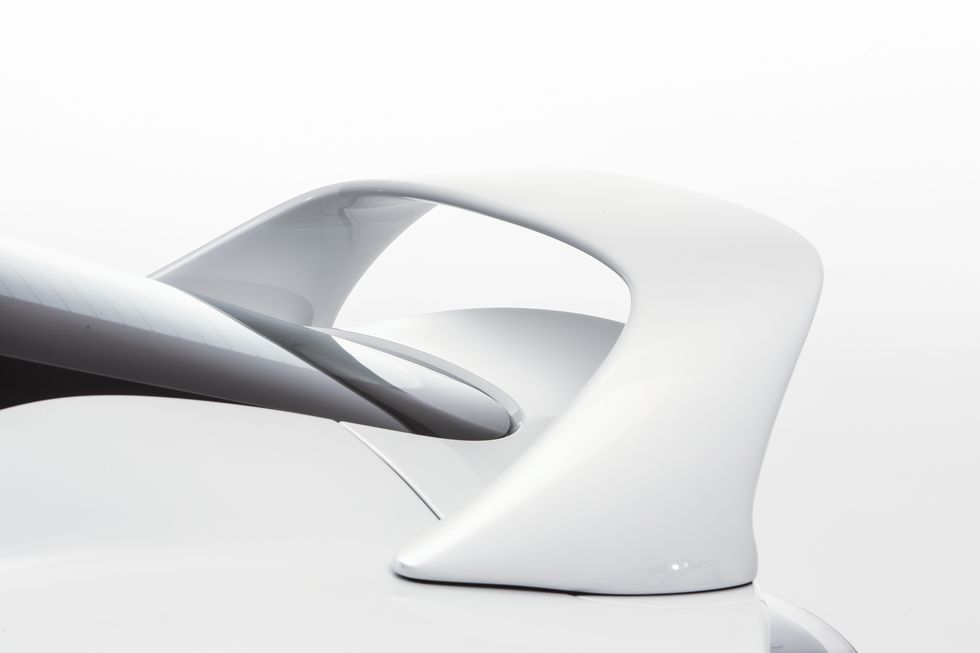 Other exterior enhancements added to this one-off Supra includes A80-style round tail light clusters, 19-inch black HRE twin-spoke alloy wheels wrapped in Toyo Proxes tyres, and Brembo brakes with red painted calipers. A custom rear diffuser and dual central-exit exhaust pipes hints too at the (lightly) breathed upon straight-six under the hood.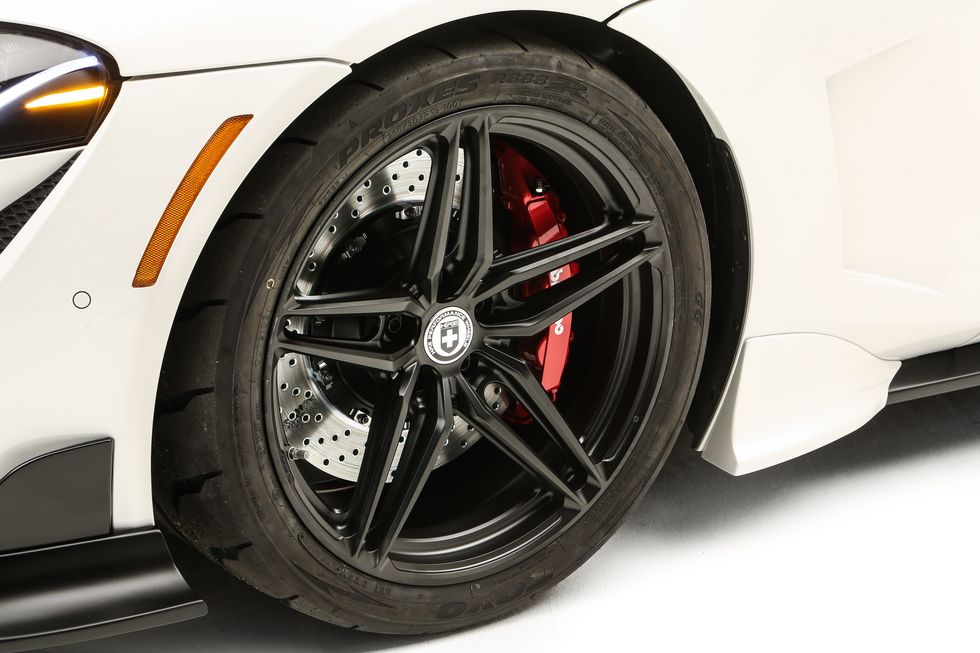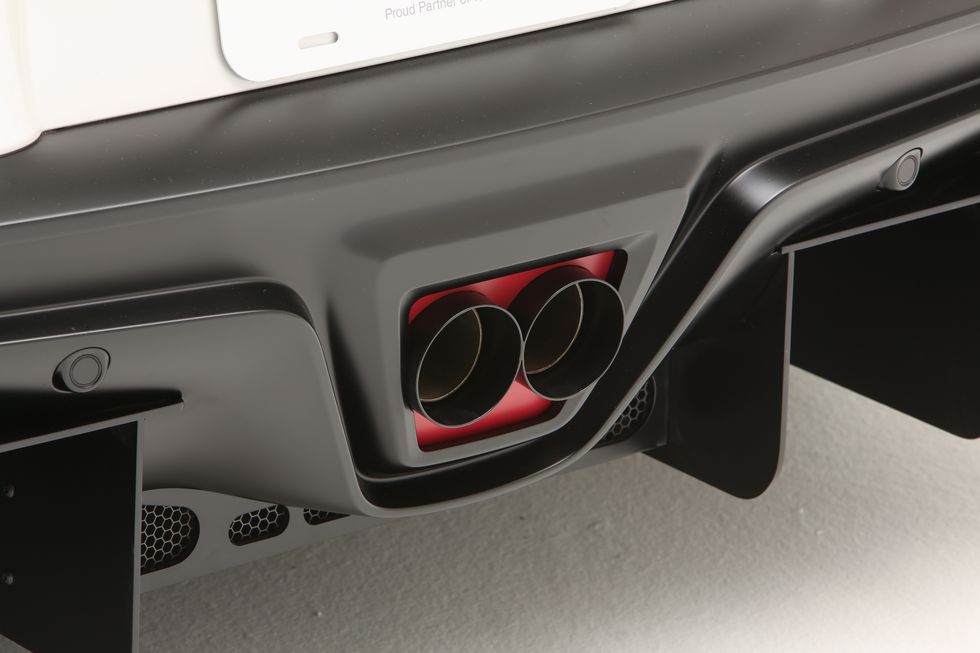 Speaking of the engine modifications, this BMW-derived six-pot has not been tuned to high heaven like what some other tuners have done. Instead, the Sport Top only sports new downpipe and the aforementioned exhaust system. Nevertheless, these subtle performance mods should offer a slight increase from the already healthy 382 hp and 500 Nm of torque the stock 2021 Supra is rated at.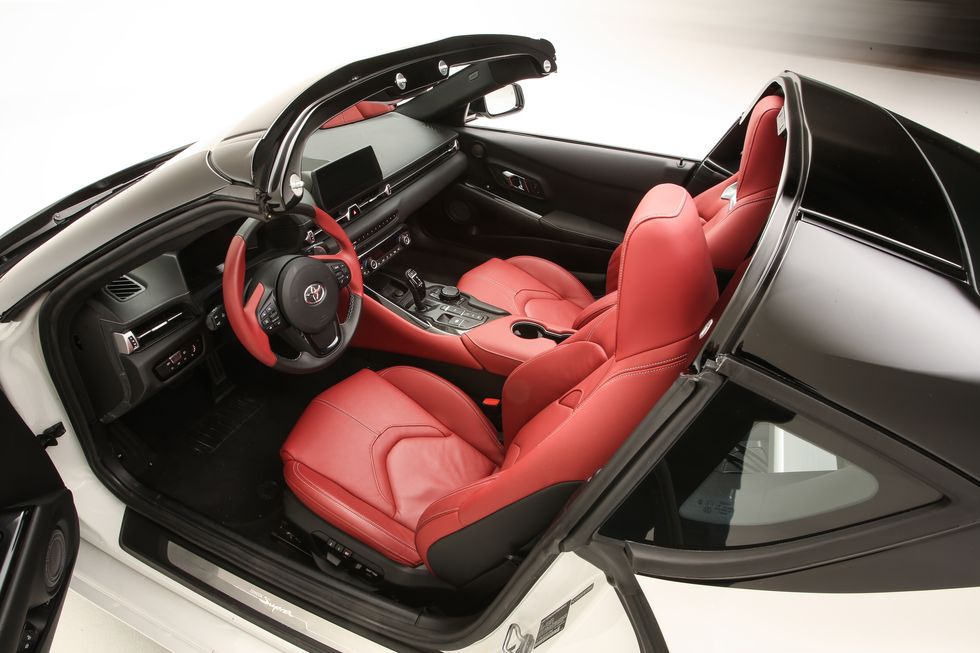 As for whether a production Sport Top will arrive anytime soon, Toyota has already announced that production variants of this open-roofed Supra is not in the works as of this moment, and that this is 'just an awesome one-off concept'. Saying that, the BMW Z4 on which it shares many components is a cabriolet after all, so it shouldn't technically be that hard for the Japanese automaker to take a tin opener to its halo coupe in its lineup. 
Then again, Toyota has yet to even offer a manual transmission the Supra. So it could be fair to safely believe then, the fact that there would most likely not be a factory targa top Supra any time soon.