Automotive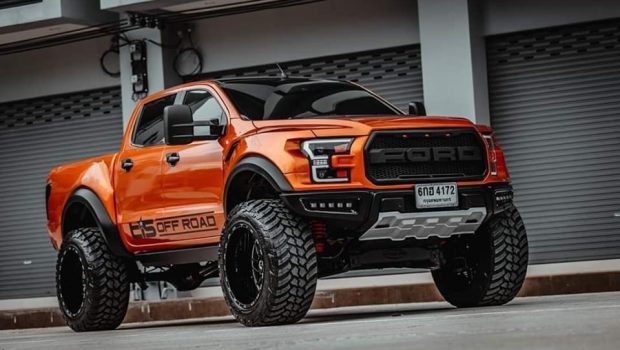 Published on June 9th, 2020 | by Hammer
0
Ford Raptor truck makeover by Thai based tuner
The vehicle tuning market in Thailand is way ahead of what Malaysians cane provide, but the catch up rate is slowly bridging the gap. The car market in Thailand is way more vibrant over Malaysia and the buyers seem to have more disposable income in their pockets and this is probably why our Malaysian currency has lost almost 30 per cent of its value to the Thai baht over the past 5-6 years.
Here we see how a Bangkok based truck tuner has given the popular Ford Raptor as very 'American' muscle truck look.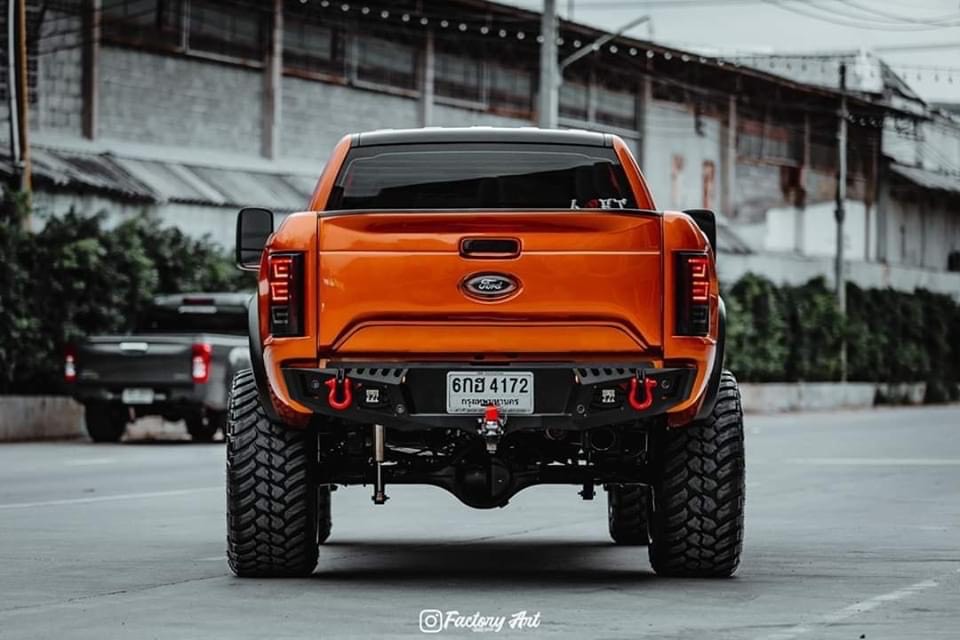 The already aggressive looking Ford Ranger Raptor gets a makeover to bring it life as an American Raptor with the nose treatment.
From the showroom the ASEAN Ford Raptor looks very different against the North American F-150 Raptor. Many ASEAN's Ford truck buyers want that 'tough' looking US Raptor nose and rear treatment.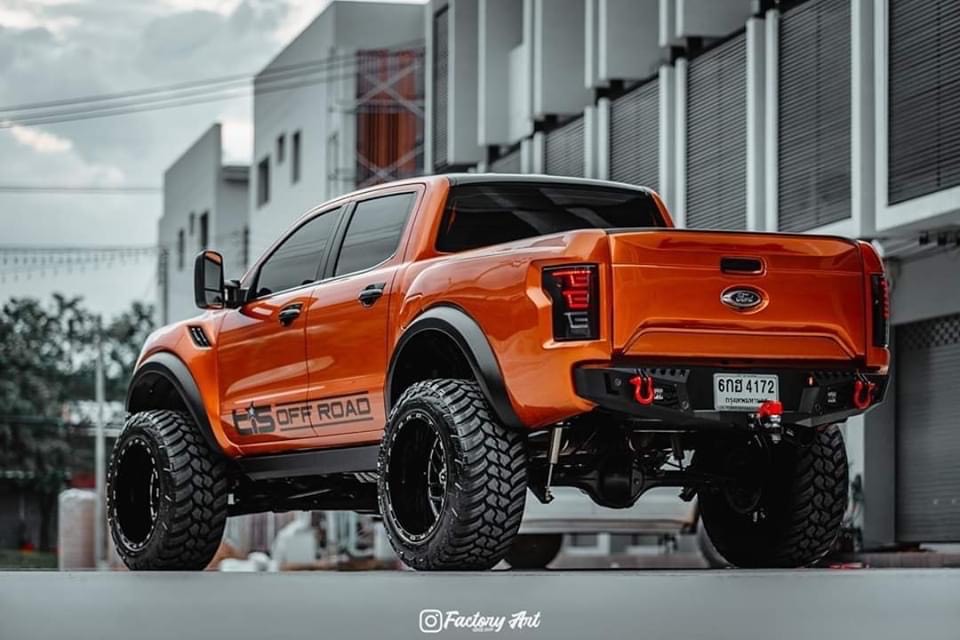 The lockdown in Thailand has given this customizer the time to look at how best to deliver the look and we are impressed enough to want to own one. However, we would prefer the original ride height for easier access and less brutal tires for easier entry and exit from parking spaces. This wide stance will not work in city parking and might even clear shopping mall car parks.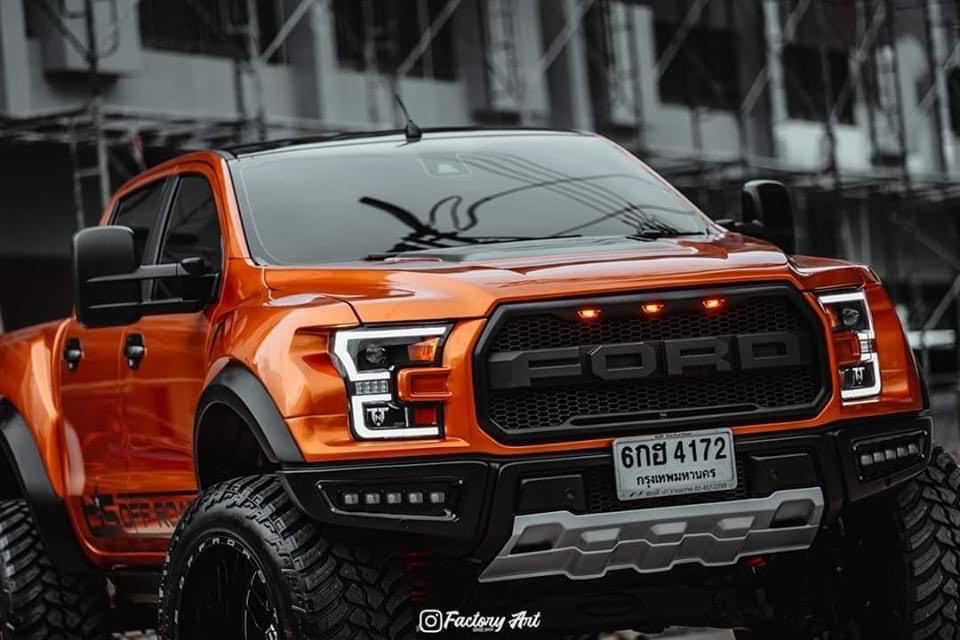 From the showroom this ASEAN Ford Raptor comes as standard with a 10-speed automatic transmission and Terrain Management System. Thanks to 213 PS (210 horsepower) and 500 Nm (369 pound-feet) of torque, the Ranger Raptor is much obliged to crawl over rocks, jump over dunes, and play in the mud.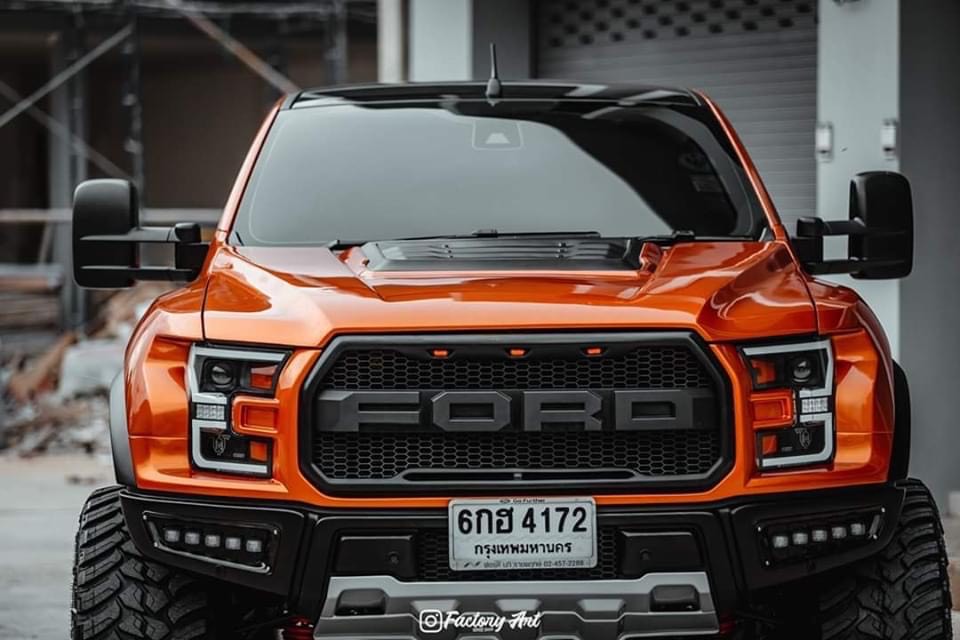 The American F-150 Raptor gets a 3.5-liter EcoBoost V-6, generating 450 horsepower and a gigantic 510 lb-ft of torque and along with a 10-speed transmission, this brute looking Raptor pulls hard in all situations and is never caught out of breath when speeding on the open highway.
For the average middle class Bangkok resident looking for a car, the pickup truck is seen as more worthwhile than a car for many reason. It actually started as a work and transport tool as pickup trucks can be used for both general car purpose and also to pick up and transport all kinds of things. Buyers of Thai made or assembled pickup trucks pay a lower consumption tax against passenger cars. A further better rate was announced in 2015 where pick-up trucks which have a rate of carbon dioxide emissions over 200 grams per kilometre, the excise tax will increase to 15%.
For pick-up framed passenger vehicles (PPVs) with an engine capacity no higher than 3,250 cc, the tax rate will increase from 20% to 25%. For PPVs with carbon dioxide emissions over 200 grams per kilometre, the excise tax will be 30%.
Then there is the fuel. Diesel (fuel for most pickup truck) is cheaper than petrol (fuel for general car) in the Kingdom and the Thai government sponsors the diesel to help lower resident's business cost.
A lot of Thai people are traders or merchants. They are involved in farming, selling, trading and more and the pickup truck becomes a very useful tool.
This is why Thailand became the second-biggest pickup truck producer after the United States and has become a regional manufacturing hub for global brands like Toyota Motor Corp., Isuzu Motors Ltd., Mitsubishi Motors Corp., Ford Motor Co. and General Motors.