News
First locally-assembled Tata Super Ace and Tata Ultra truck range rolls out  
Following the successful launch of the Tata Super Ace and Tata Ultra truck range last year, DRB-HICOM Commercial Vehicles Sdn. Bhd. (DHCV), the authorised distributor of Tata Motors vehicles in Malaysia, together with Tata Motors Limited (Tata Motors) launched the local completely knocked down (CKD) assembly operations for Tata Motors vehicles.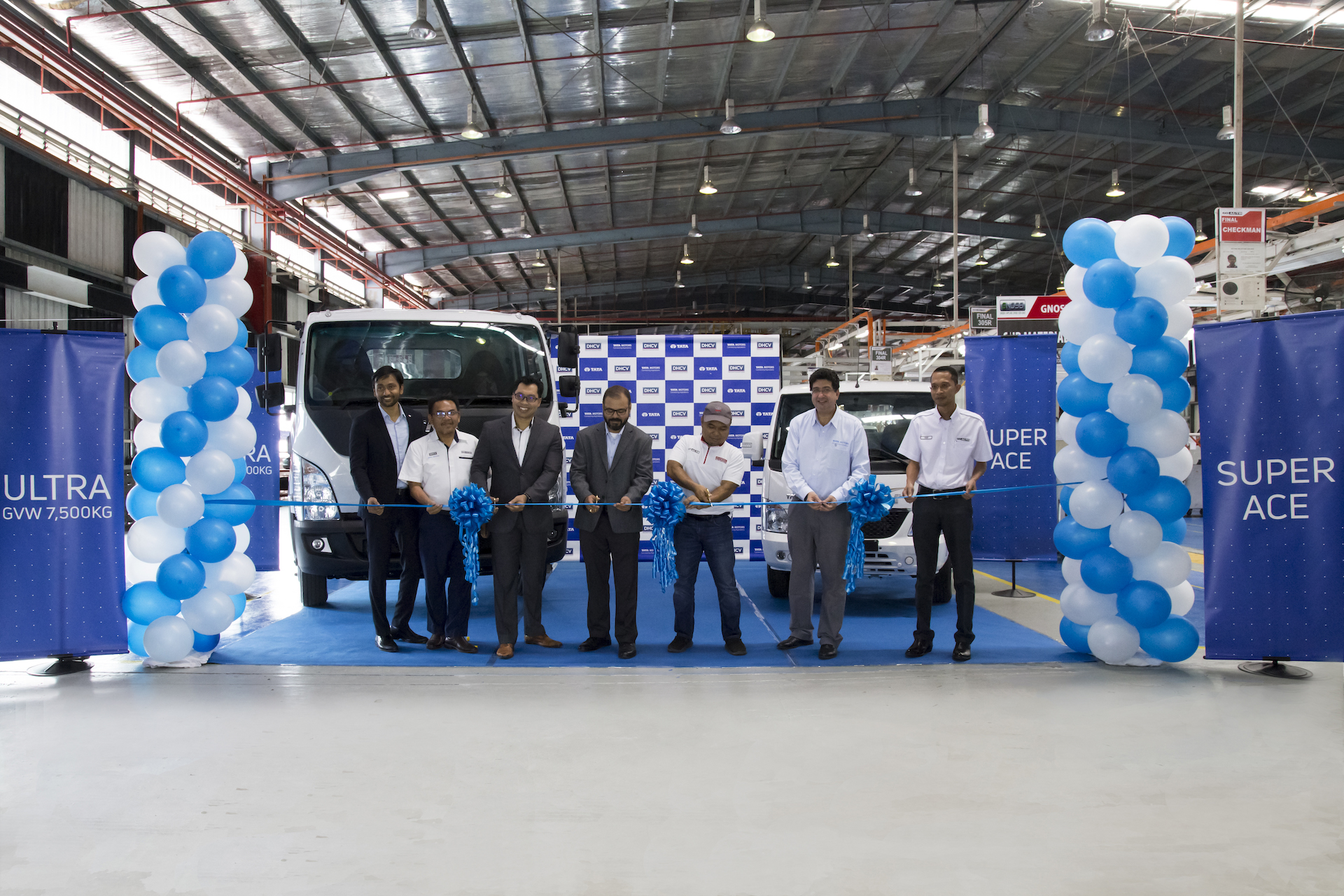 The launch was marked by the roll out of Tata Super Ace and Tata Ultra 814 (7,500kg); and 1014 (10,400kg) trucks. The assembly launch is a strategic step towards pushing the sales and market share of Tata Motors range of products especially in the small pickup and light-duty truck segments in Malaysia.
Speaking at the roll-out ceremony, DHCV Chief Operating Officer Mohd Syahrul Yusuf said he was happy to oversee this key milestone.
"Local-assembly is in line with the government's aspiration to promote the supplier ecosystem, while creating new ones, to offer employment and develop new skillsets. The overwhelming response to Tata products enabled us to fast-track the local assembly of all three models.
Positive feedback received from our existing customers show that Tata trucks are known to be low in its maintenance and have a dynamic combination of competitive performance in terms of durability and safety. They offer users an edge in their businesses and meet their operational expectations," he said.
Tata Motors' Head of Commercial Vehicles, International Business, Rudrarup Maitra said was equally pleased.
"We are pleased to announce the launch of our 9th assembly operation outside India. This launch validates our commitment towards expanding our presence in Malaysia and supporting local employment. With local assembly operations, we are well poised to partner DHCV in the growth of the Malaysian economy and explore more business potential especially in the public sector. We will continue to support our growth with world-class service experience for our customers here in Malaysia," he said.
In order to drive growth in sales and market share, DHCV and Tata Motors intend to roll out an extensive nationwide marketing campaign spanning across media networks.
Tata Motors' latest range of commercial vehicles feature technologies designed to meet customers' expectations with superior performance, world-class cabins, high load carrying capacity and flexible body-load configurations. The launch of a new range of models in 2018, expansion of network and launch of the local assembly trucks reinforces Tata Motors' and DHCV's commitment to become a formidable player in the commercial vehicle segment in Malaysia.