Used cars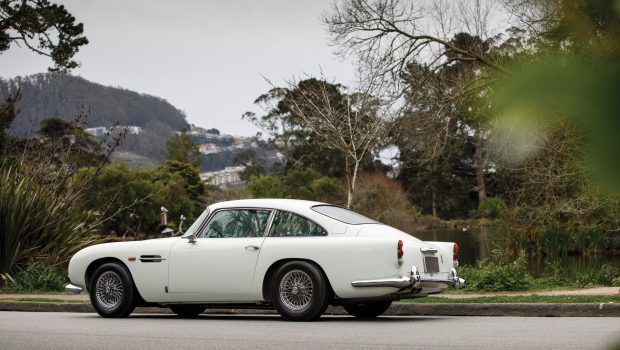 Published on April 4th, 2019 | by Hammer
0
Aston Martin DB 5 Still A Very Desirable Classic Buy
The Aston Martin DB5 was an iconic luxury grand tourer (most noted for its appearance in James Bond films) that was manufactured between 1963 and 1965.
History & Development of the Aston Martin DB5 
The Aston Martin DB5 is considered to be the final variant of the DB4 series. 1,023 were produced in the three years that it enjoyed prominence. One of the main differences between the DB5 and its DB4 predecessor is the fact that this variant contained an all-aluminium engine. The size was likewise increased from 3.7 to a full 4 litres; enabling speeds of up to 145 miles per hour to be reached. One of the lesser-known facts in regards to the history of the Aston Martin DB5 is that it was designed by an Italian company by the name of Carrozzeria Touring Superleggera. There were three main variants produced. These were a two-door coupe, a two-door convertible and a two-door "shooting brake" design. Known as quite a fast vehicle, the Aston Martin DB5 was able to accelerate from 0 to 60 miles per hour in only 8 seconds.
Varied & Famous History 
As mentioned previously, perhaps the greatest claim to fame is the fact that the Aston Martin DB5 was featured in numerous James Bond films beginning with Goldfinger. The "DB" portion of the DB5 was a tribute to David Brown who was the leader of Aston Martin between 1947 and 1972.  The Aston Martin DB5 was primarily known for its luxurious and one-of-a-kind appeal. This model included such amenities as wool carpets, reclining seats (rare for this time), electrically controlled windows and two fuel tanks. Interestingly enough, a fire extinguisher was even included with the DB5. This perhaps added to its appeal as the "James Bond car". Chrome wheels added to its visual appearance while a 3,955 cubic-centimetre engine rounded out the design of the DB5.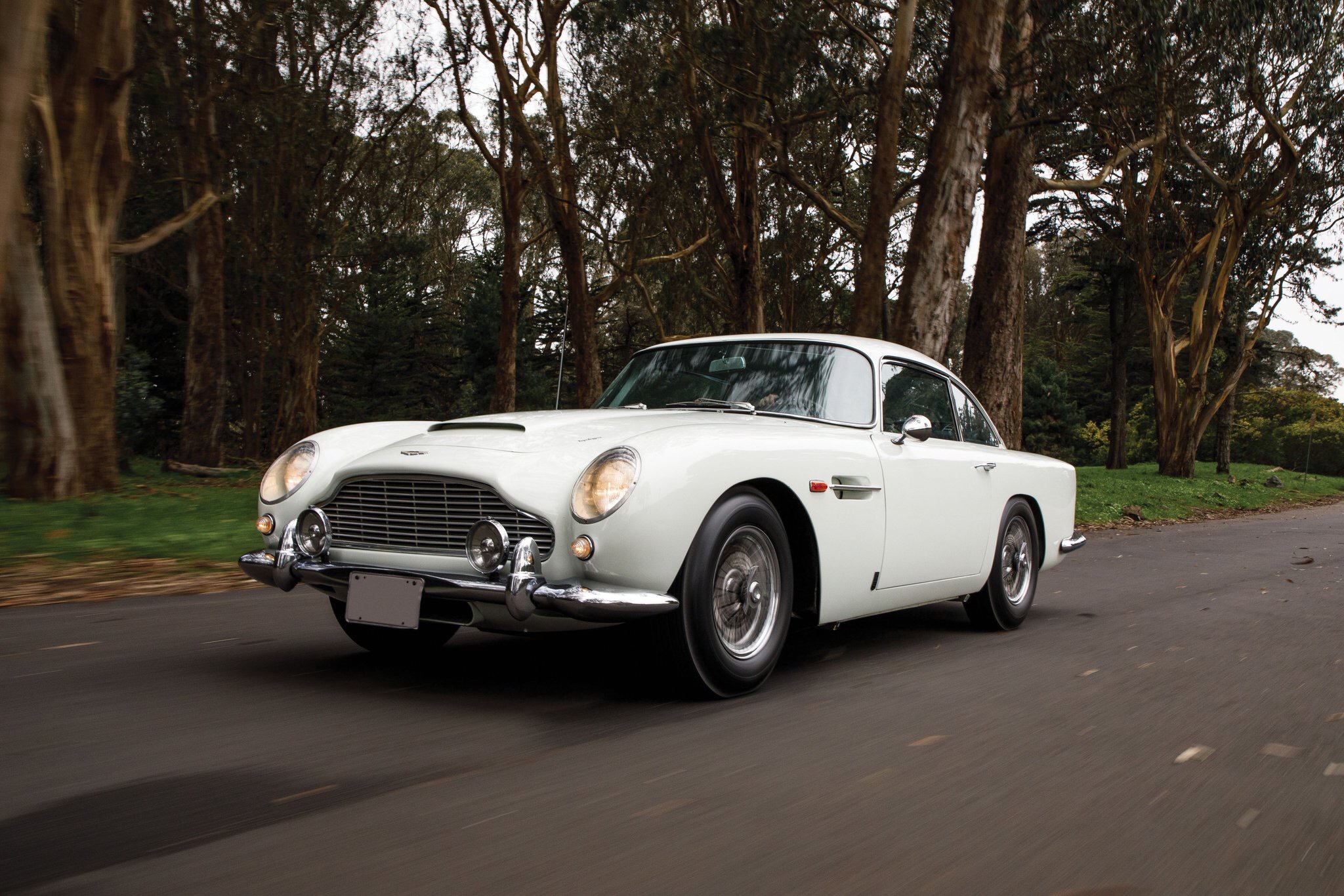 Variants of the Aston Martin DB5
Produced in 1964, the DB5 Vantage was a high-performance variant that offered no less than 315 horsepower. This unit was considered to be a "full-throttle" DB5. Only 65 coupes were produced.  A convertible model was available between 1963 and 1965. Once again, this series was defined by a short production line; only 123 were manufactured during these three years. One of these models was fitted with the very same engine that was present in the subsequent Aston Martin DB6 line. As should be expected, the iconic Aston Martin DB5 was heavily involved within the racing and stunt industries after its fame in the James Bond films. The BD5 used in Goldfinger and Thunderball fetched 2.6 million pounds at an auction in 2010.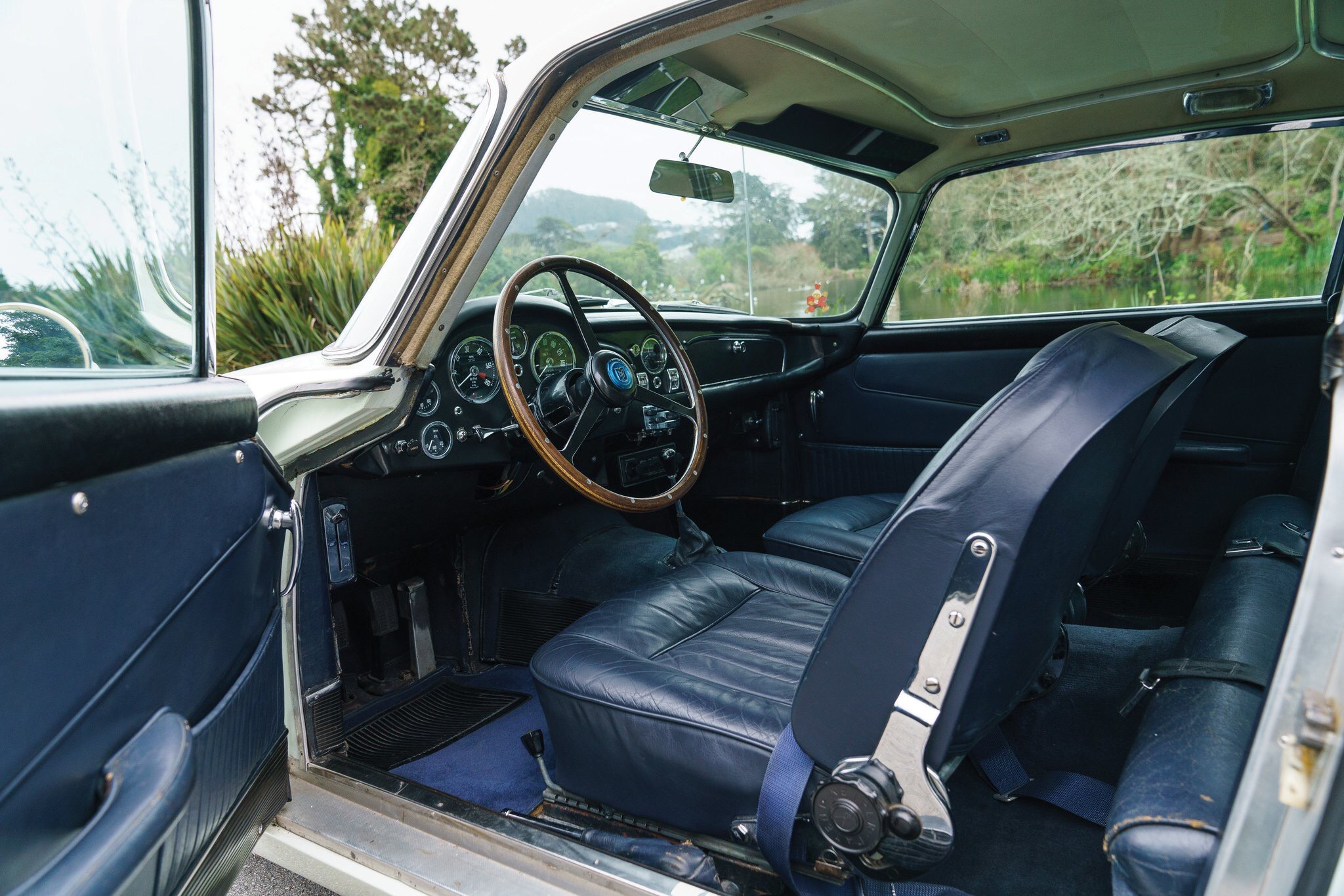 Summary of DB5 features
The DB5 uses the DB4's 98-inch wheelbase, the Harold Beech-designed pressed-steel platform chassis, the powerful DOHC inline 6-cylinder engine designed by Tadek Marek and the choice of either sleek four-seat coupe or convertible magnesium-alloy bodies employing Carrozzeria Touring's patented Superleggera (super light) construction principles.
A four-millimeter bore increase raised engine displacement from 3,670 cc to 3,995 cc, and in standard form with triple SU carburetors, the engine delivered a stout 282bhp, good for 0-60mph acceleration of 8.0 seconds with a top speed of 141mph.
Initially, the DB5 engine was mated to a four-speed David Brown manual gearbox with overdrive or a three-speed BorgWarner automatic unit. After mid-1964, an all-synchromesh ZF five-speed manual gearbox replaced the four-speed as a standard DB5 feature, in which the fifth gear was effectively an overdrive.
Befitting its market position rivaling Ferrari and Maserati, the DB5's abundant standard features included reclining seats, full leather interior, wool-pile carpeting, electric window lifts, twin fuel tanks, chrome wire wheels and an oil cooler. DB5s adopted the faired-in, covered headlamps of the iconic, competition-oriented DB4GT.
During its production run from 1963-1965, only 1,021 DB5s were built.