News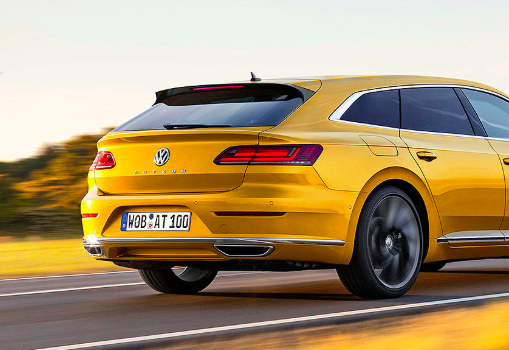 Published on August 8th, 2019 | by Hammer
0
Volkswagen Arteon Shooting Brake Might Become A Reality
The Volkswagen Arteon will be launched in Malaysia in a few weeks time and bookings are already in progress.
Meanwhile there are rumors floating around that a sports wagon version is on the way for the European and North American market only. With a possible new V6 engine, this sports wagon will compete directly with the Volvo sports wagon and the common german rivals.
The new Volkswagen Arteon is based on the Modular Transverse Matrix (MQB). Transverse stands here for engines that are transversely mounted in the front. This configuration naturally creates space.
A long wheelbase of 2,841 mm spans the two axes. Accordingly, the body overhangs of the 4,862 mm long fastback model are short and concise. The Arteon is 1,871 mm wide and 1,427 mm tall. (At 4,733 millimeters in length, 1,843 millimeters wide and1,386 millimeters high.
The Volkswagen Arteon range has six turbocharged direct fuel injection engines. All have four cylinders. The addition of a V6 could also signal a fastback V6 to compete with Audi's A5 S-Line and BMW's soon to arrive 330i wagon.