Used cars
S-Klub Speedster Is An AMG-Engined 300 SL Restomod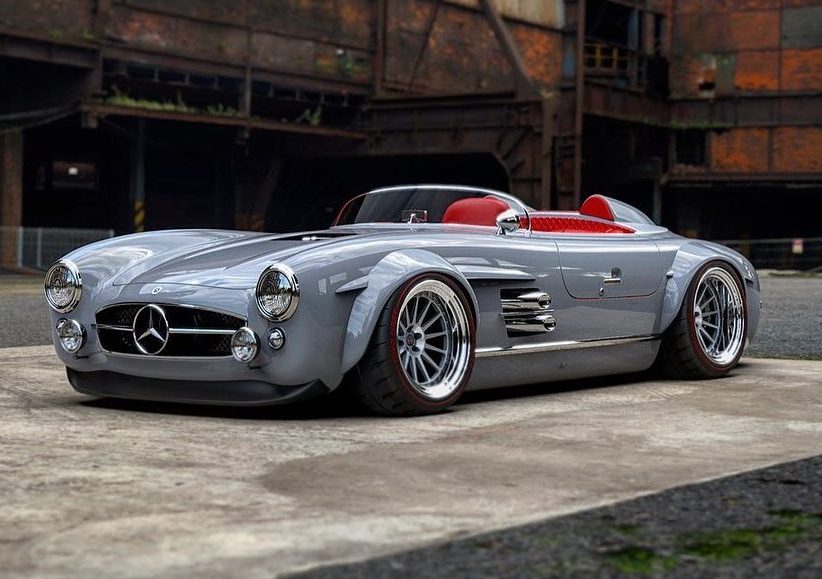 Some may consider it sacrilege, but this Speedster restomod is perhaps one of the coolest 300 SLs around. 
Everyone knows of the 300 SL Gullwing, the famous Mercedes-Benz coupe with its flamboyant doors. Similarly, many examples of the 300 SL roadster exists too, but there hasn't exactly been a chopped-down, speedster variant of this venerated sports car. Well now however, Californian-based resto-modding outfit S-Klub has rectified this problem with its insane, AMG swapped, supercharged, widebody monster.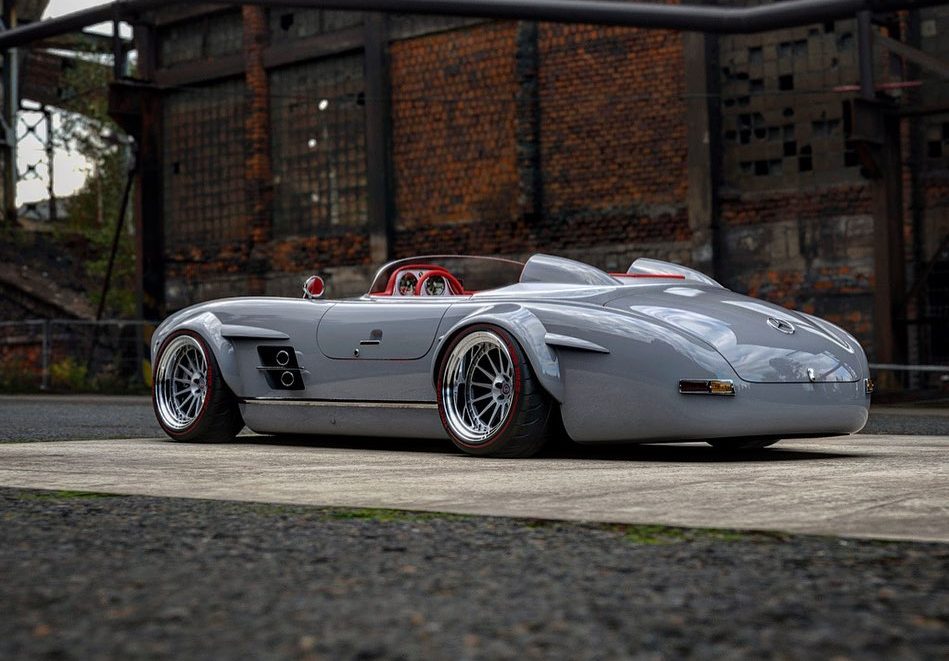 Built by John Sarkisyan (aka Slang500) based on renderings by Alan Iwamoto, these names might ring a bell in the resto-mod scene as they are the same guys from the insane 300 SL Gullwing resto-mod that was all over the internet a few years ago. A refinement of their original insane Mercedes build, this most recent speedster project has taken it up a notch in every way possible.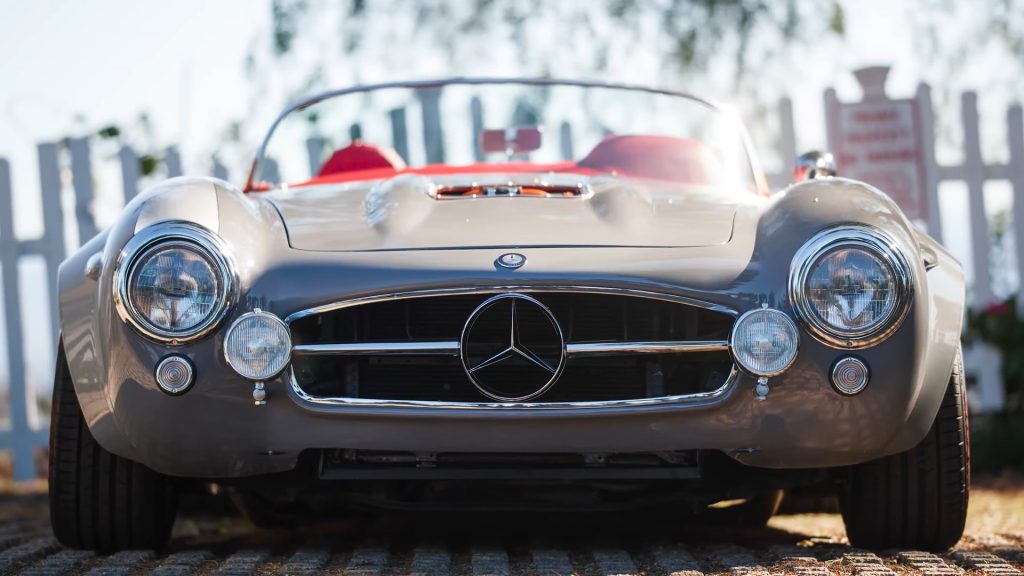 Now before anyone is horrified at the idea of chopping up a million-dollar SL Gullwing for to turn it into the car you see here, it is worth noting that this rad resto-mod here isn't technically a real 300 SL. John himself has said it would be mad to chop up a real one. What this particular Benz is instead is a 2002 SLK 32 AMG that has been clothed in a fibreglass shell that is identical in dimensions to an original 1955 300 SL Gullwing.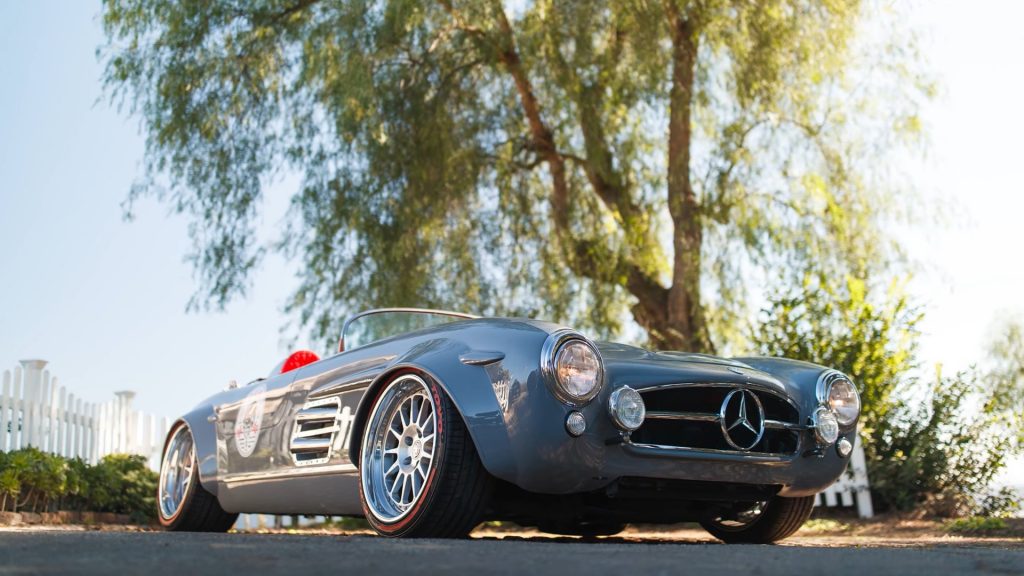 Nevertheless, dimensionally though, this speedster is identical in fact identical to that of the original SL. Save for the width of course, due to those massively flared over fenders. 
Who knew the wheelbase of an SLK would be the same as a 300SL?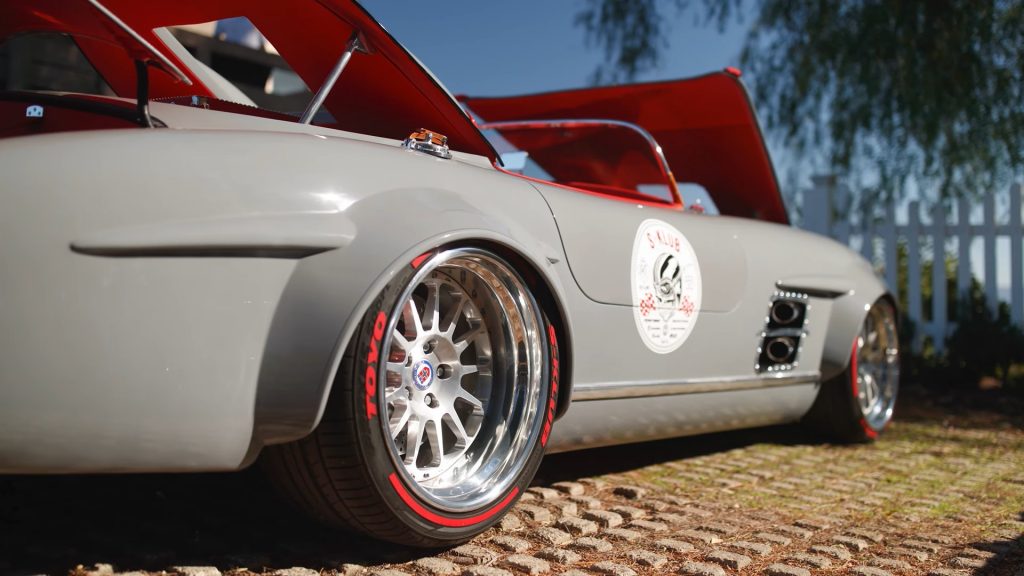 In terms of real 300 SL parts, the tail lights, badges and grille are all genuine OEM items. The dash top too is based on the one on an authentic 300 SL, which has just been slightly massaged to fit flush with the (equally slightly modified) Porsche 356 Speedster windshield.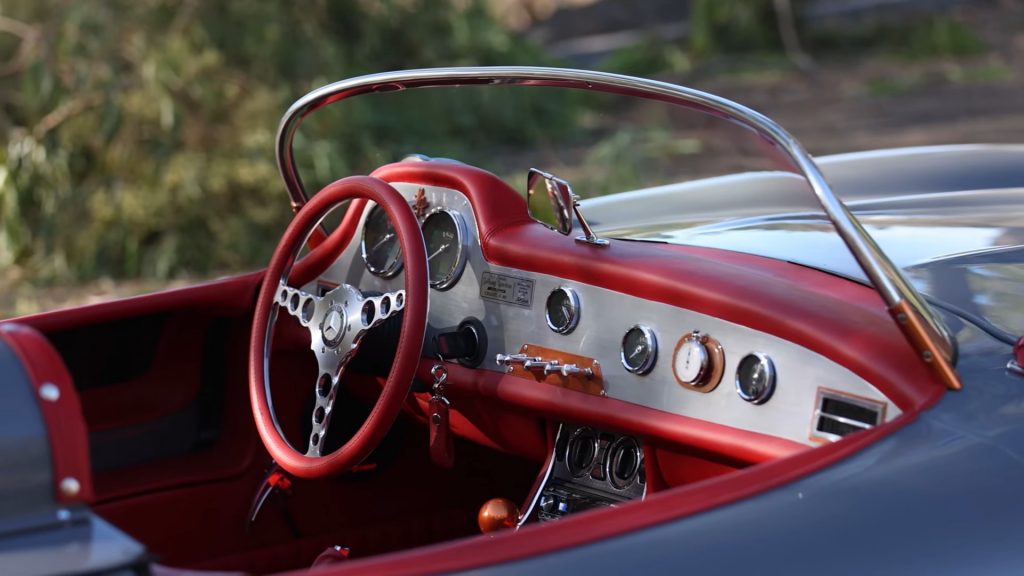 Continuing on the topic of Porsches, the interior of this particular three pointed star does contain quite a number of bits from the Stuggart stallion stable, with a Speedster rear view mirror and motorised Speedster bucket seats to name a few. Other interior highlights include the custom 15-inch steering wheel with factory power steering, as well as a fully functional air-conditioning system. Essential for when cruising down the sunny Californian coast in this open-top Mercedes.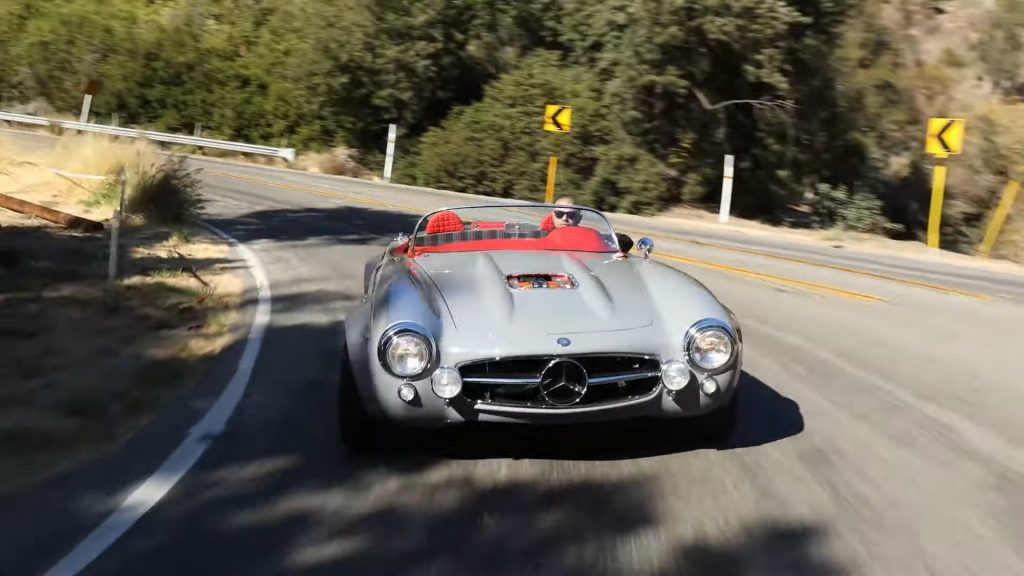 And just to top it off, while this speedster may lose the signature gull-wing doors, entrance into the exquisite cabin are done via the equally-flamboyant Lambo-style scissors doors instead. Then again though, being a speedster and all, the preferred mode of entry is simply just hopping in over the doors. 
Because with a car that low, why even bother with doors?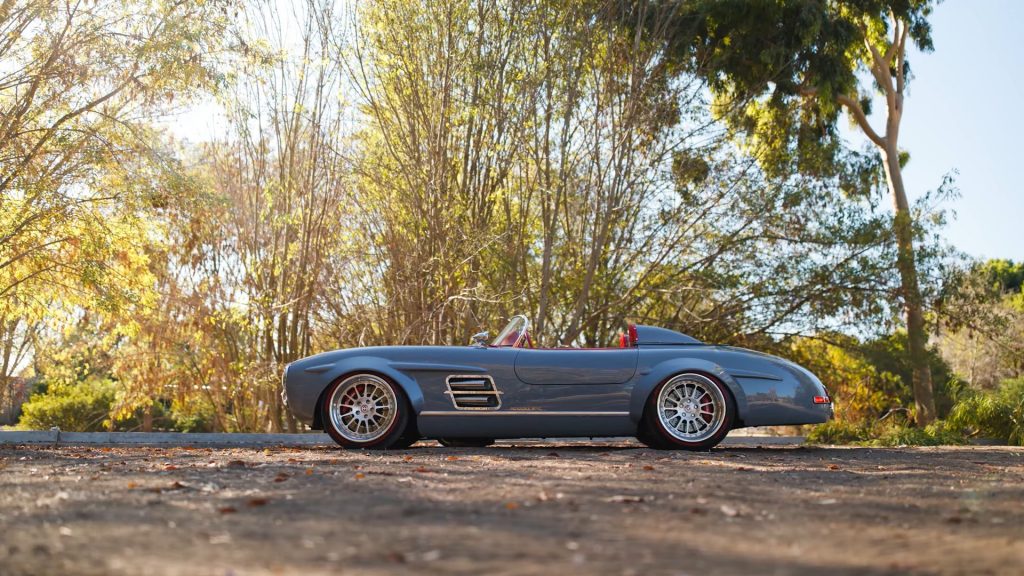 Moving further back, a motorised deck lid hides beneath it a banging bespoke McIntosh sound system. Under the motorised boot-lid meanwhile contains the air-ride system and the battery. All of which is hidden under red quilted covers that match the vibrant red leather interior. Speaking of the air-ride system, the speedster is slammed to the weeds on HRE alloys wrapped with Toyo tyres, with Brembo brakes hidden behind each corner.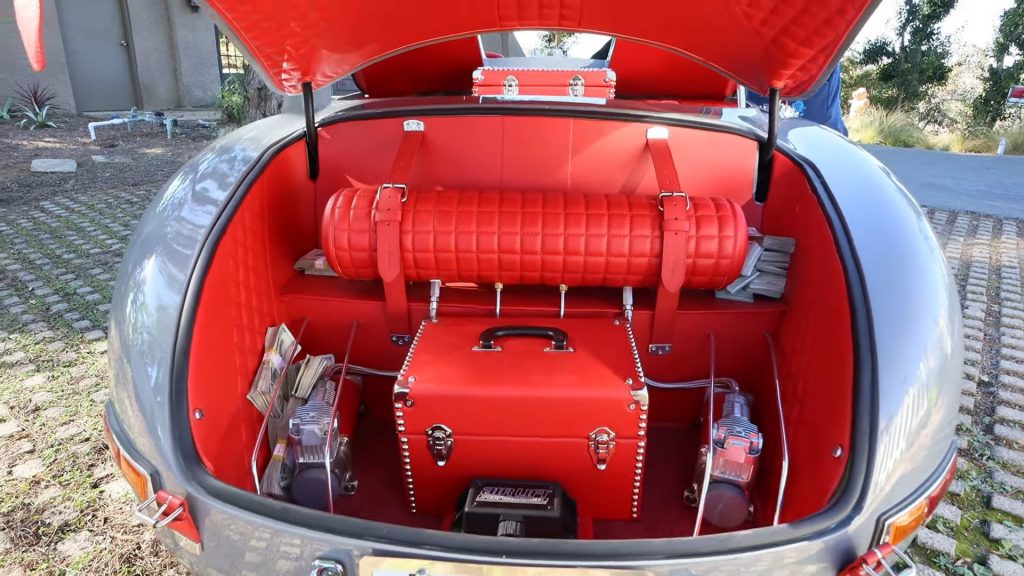 As for what drives turns those wheels giant alloy wheels, underneath the motorised bonnet lives supercharged AMG-tuned 3.2 litre V6 of the SLK 32 donor car. Custom copper highlights help add a bit of visual flair to the proceedings under the hood, as does the unique placement of the side-exit exhausts that go through the original side vents on the front fender.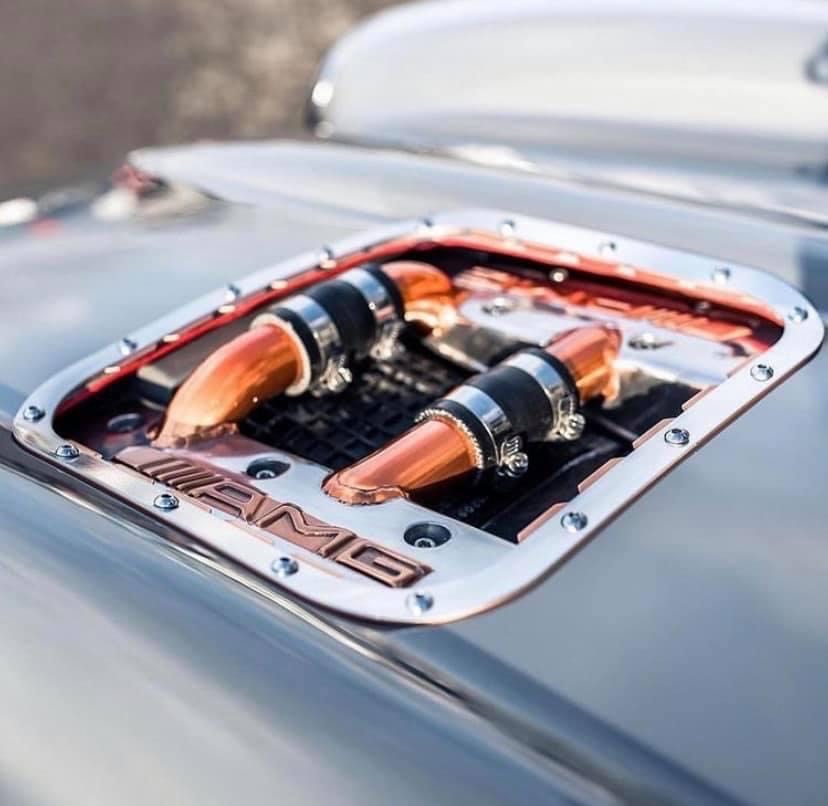 While there are some purists who will not recognise this restomod to be a true-blue 300 SL due to its custom nature (and also for the fact that it isn't actually a real 300 SL), no one can deny that this speedster here will certainly make for an amazing sight on the road. 
Additionally, according to John, this car has since gotten Jay Leno's seal of approval. And if its good enough for one of America's biggest car nuts, it should be good enough for everyone else too.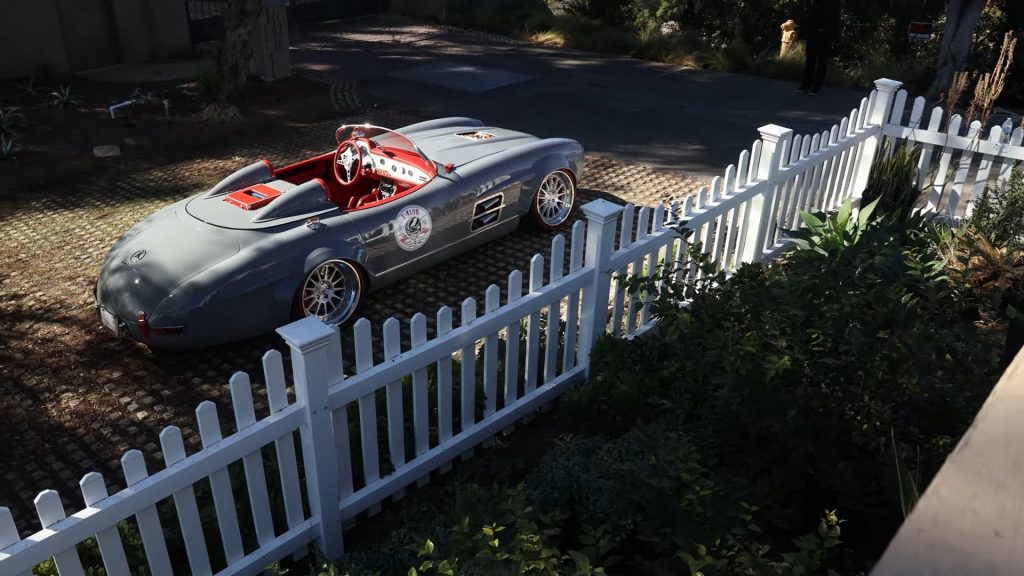 For a more in-depth look into this rad resto-mod Mercedes, linked below is a Hoonigan Autofocus video which goes deep into detail about this 300 SL speedster. It may seem a tad tedious at over 40 minutes in length, but it is totally worth the time.