Automotive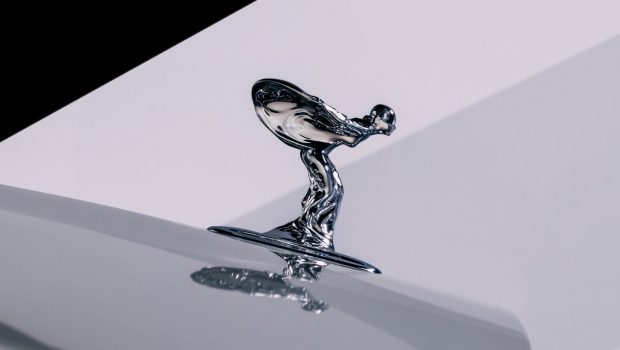 Published on February 8th, 2022 | by Joshua Chin
0
Sleeker Spirit Of Ecstasy To Debut On Future Rolls-Royce EVs
A more aerodynamic Spirit of Ecstasy marks the start of Rolls-Royce's electrified era. 
Rolls-Royce has recently announced that its iconic Spirit of Ecstasy figurine has undergone a slight change in posture, in preparation of the automaker's electrification transition and coming ahead of the launch of its first fully-electric model. 
For what used to be a figure that stood proudly (at 101.01 mm) on the top of every Rolls-Royce's shiny parthenon grille, its successor will henceforth adopt a sleeker more hunched pose, as if bracing for the wind. Slightly shorter than its predecessor at 82.73 mm, the other notable changes to this new Spirit of Ecstasy is that it now has one leg ahead of the other, as opposed to its predecessor that 'stood with her feet together, legs straight and tilting at the waist'.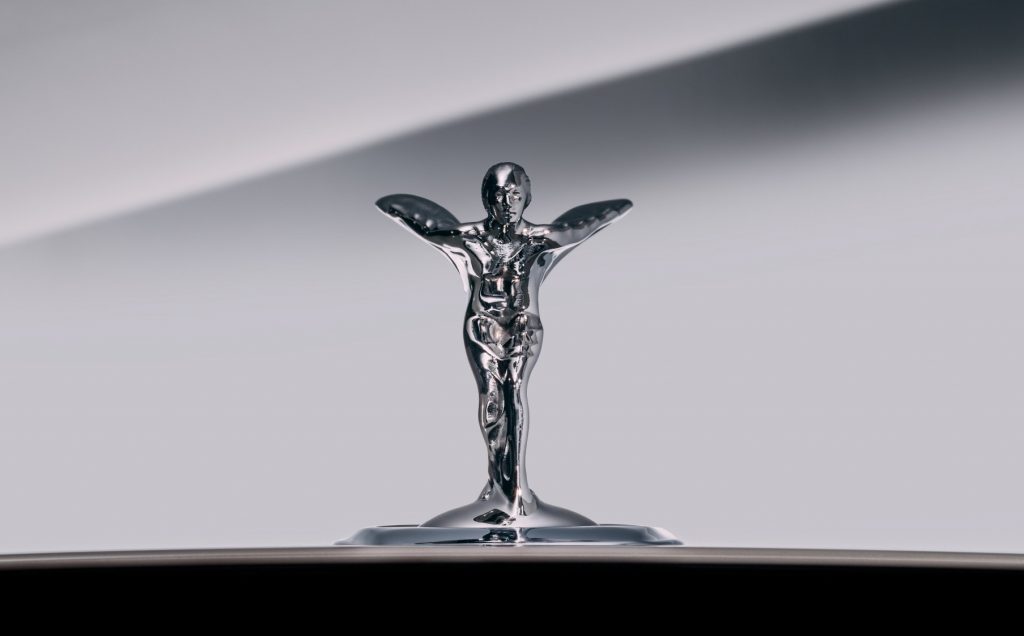 While perhaps hard to discern for those not privy to this change, Rolls-Royce is nevertheless claiming for this slight change in its iconic bonnet mascot has contributed somewhat to its new Spectre's remarkable drag coefficient of just 0.26. Apparently to be the most aerodynamic model in its history, a slightly sleeker Spirit of Ecstasy has perhaps helped just eke out that little bit more range out of the automaker's debut EV. 
Set to launch in 2023, the Spectre is set to be a two-door grand touring type two-door coupe akin to the Wraith in Rolls-Royce's current range. Further official details in regards to this EV is predictably thin on the ground thus far, but this has not deterred the automotive rendering artists over at Kolesa from whipping up a few renders of what this upcoming model will look like.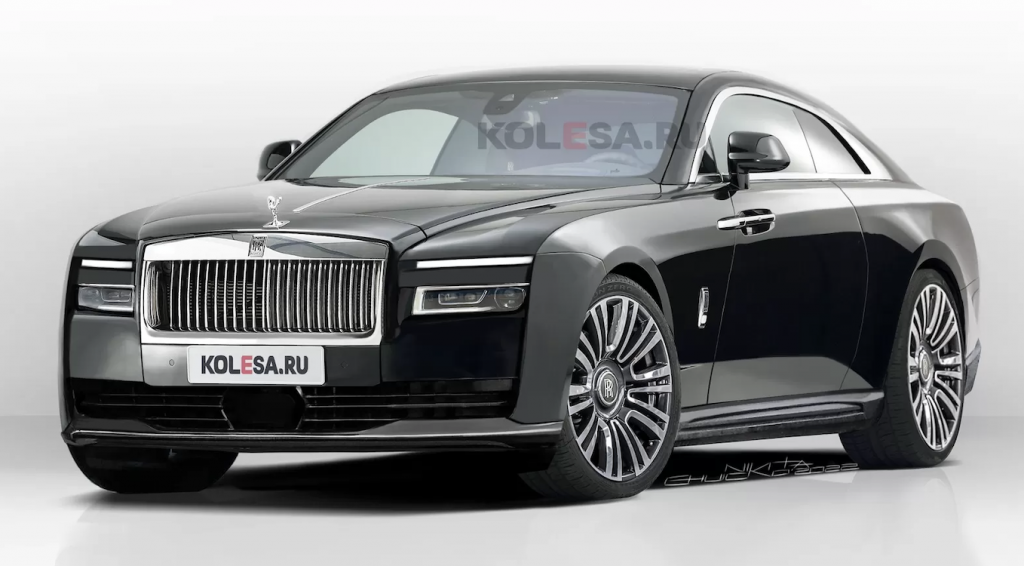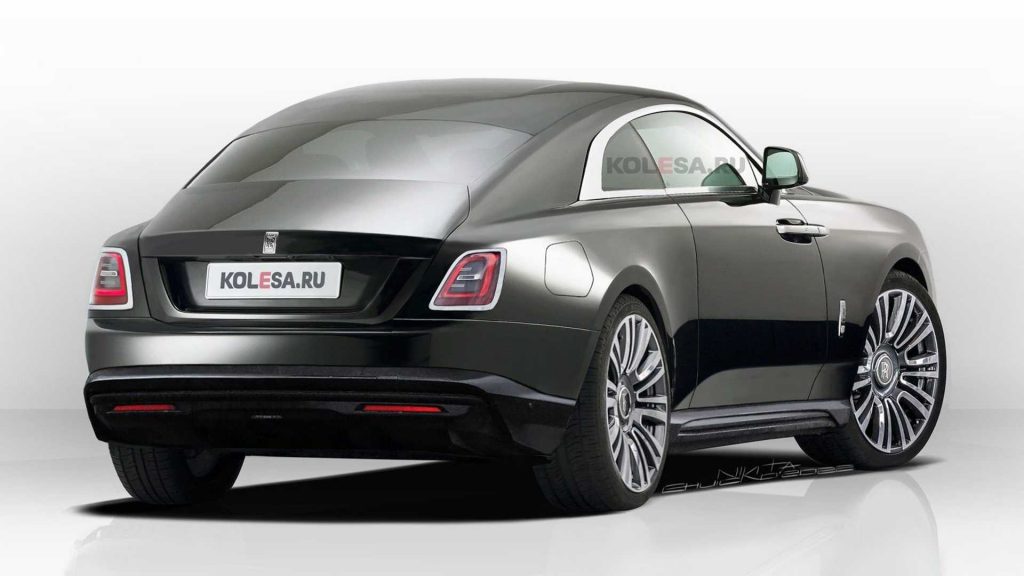 If even wilder rumours are to be believed too, the word on the grapevine is that this Spectre might feature the same 600 hp dual-motor electric powertrain as seen in its parent company BMW's iX M60. Though much like everything Rolls-Royce has borrowed from its Bavarian parent, it would be reasonable to expect for the British luxury automaker to put its own refined touch before it is worthy enough to feature within what may well be the world's most serene automobile to come.   
And just getting back to the Spirit of Ecstasy for the moment, it is probably worth mentioning at this point (for the automotive pedants sake) here that this isn't exactly the first time Rolls-Royce has tweaked her style in its prior 111 years of existence. In fact, a kneeling version of this iconic mascot had made a brief appearance on some of the more sportier double-Rs in the 40s and 50s. 
Wonder why Rolls-Royce simply didn't simply just reuse that design then, if a truly sleek Spirit of Ecstasy was to be their intention?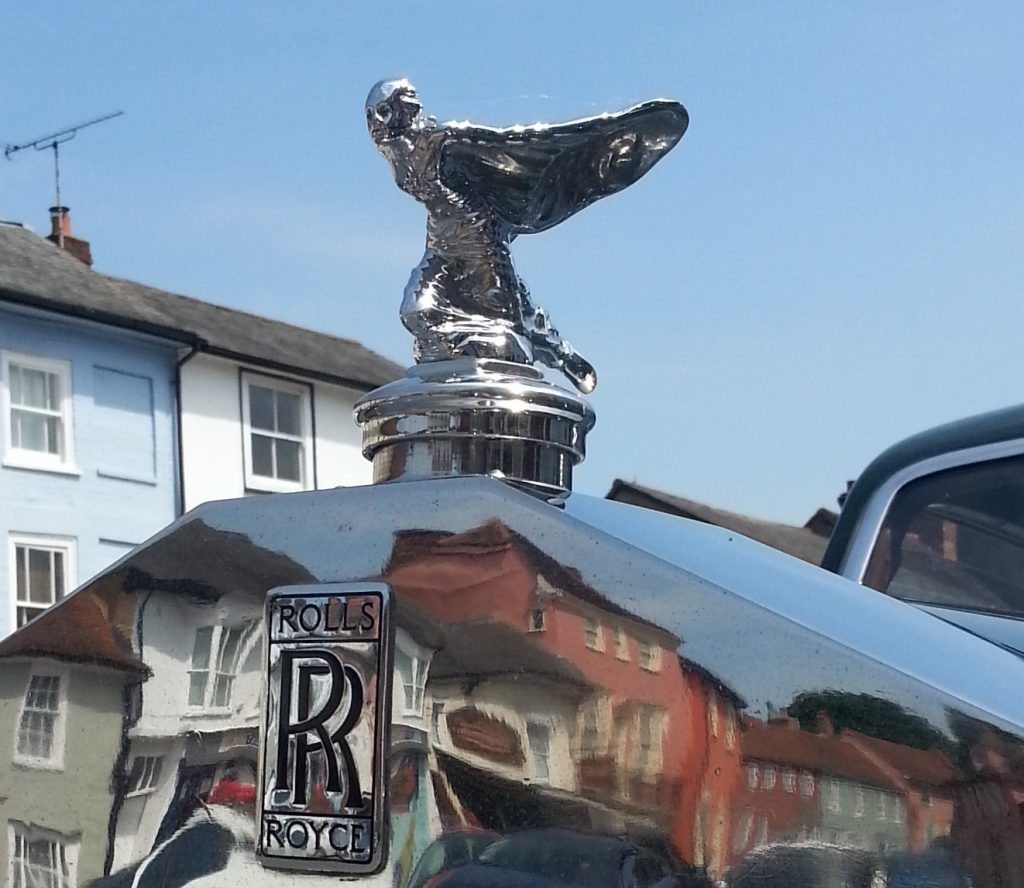 PRESS RELEASE: Rolls-Royce has reimagined its iconic Spirit of Ecstasy figurine to grace the bonnet of its new all-electric motor car, Spectre, 111 years to the day the Spirit of Ecstasy was first registered as intellectual property of Rolls-Royce on 6th February 1911.
The figurine has been remodelled with a lower, more dynamic stance that brings her much closer to the drawings made by her original creator, the illustrator and sculptor Charles Sykes, in the early years of the 20th century. It also sees her physical form represent The Expression, a visual device that forms part of the marque's new visual language.
The new Spirit of Ecstasy stands 82.73mm tall, compared to her predecessor's 100.01mm. Her robes, which flow behind her in the slipstream – often but erroneously characterised as 'wings' – have been subtly reshaped to make them more aerodynamic and realistic.
The most visible change is her stance. Previously, she has stood with her feet together, legs straight and tilting at the waist. Now, she is a true goddess of speed, braced for the wind, one leg forward, body tucked low, her eyes focused eagerly ahead. These changes have both practical and stylistic benefits, contributing to Spectre's remarkable aerodynamic properties. The earliest Spectre prototypes have a drag coefficient (cd) of just 0.26, making it the most aerodynamic Rolls-Royce ever created. The figure is expected to improve during the product's exhaustive testing protocols undertaken in 2022.
This new expression captures the essence of Charles Sykes' original drawings, but rather than simply being 'redrawn' or 'redesigned', her new shape has been digitally sculpted by a computer modeller working at the Home of Rolls-Royce, who has a passion for life drawing and sculpture. Their experience in this field was invaluable in developing the figurine's elegant lifelike facial features as well as her expression, which deftly combines focus and serenity. The designers also consulted stylists at Goodwood for their perspective on her hair, clothes, posture, and expression, adding an authentically contemporary aura to her dynamism and commanding presence.
While all figurines are made using one of the oldest known casting techniques, named 'lost wax casting' or 'cire-perdue', each is individually finished by hand, so will be minutely different from figurine to figurine. As well as continuing a long Rolls-Royce tradition – until 1939, the mascots were made and polished by Charles Sykes himself – this subtle, ephemeral human element creates an intriguing contrast to the precise, highly engineered motor car she sits atop.
Though relatively rare in the modern era, changes to the Spirit of Ecstasy have been made throughout her 111-year lifespan. She has been rendered in various sizes and materials and, briefly, in a kneeling position. The new version created for Spectre will appear on all future models: the current design will still be used on Phantom, Ghost, Wraith, Dawn and Cullinan and their Black Badge alter egos where applicable.