Automotive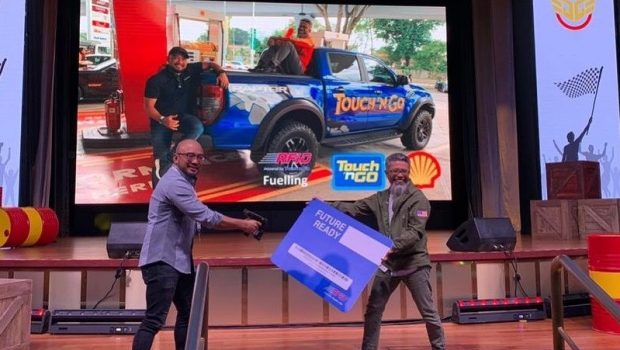 Published on February 15th, 2020 | by Hammer
0
FREE Touch 'N Go RFID tags at SHELL from today
Touch 'n Go and Shell Malaysia intends to sign a memorandum-of- understanding (MOU) to bring RFID fuelling to Malaysians. This arrangement will also include the implementation of TNG RFID for fuel payments.
Syahrunizam Samsudin, Chief Executive Officer of Touch 'n Go Sdn. Bhd. said, "RFID is a key enabler for smart cities. Through this partnership with Shell Malaysia, we want to bring convenience to communities through TNG RFID technology."
Touch 'n Go also announced a promotion for fitment of TNG RFID Tags at selected Shell stations.
From 15 February to 31 March 2020, Malaysians can look forward to 10,000 complimentary Touch 'n Go (TNG) RFID Tags at selected Shell stations when they spend a minimum of RM50 using their Touch 'n Go eWallet.

The list of participating Shell stations are as follows:
Shell Wangsa Maju 2
Shell Taman Connaught
Shell STN Minyak Kota Warisan 1
Shell PLUS Highway Jalan Duta Klang Bound (Entrance of NKVE Jalan Duta)
Shell Desa Aman Puri
Shell Jalan Kuchai Lama 2
Shell Kota Damansara Seksyen 6
Shell Sri Hartamas
Shell Jalan Kepong 2 (Lot 4086 Jln Kepong Mukim Batu, Kuala Lumpur, 52100)
Shell Jalan Cheras KM 5.5 (PT 7430 HSD 111856, Kuala Lumpur, 56100)
"950 Shell stations have gone cashless with our Touch 'n Go eWallet. Soon, Malaysians will be able to experience RFID fuelling, that allows payments to be completed at the bay without any interaction with their mobile phone or point-of-sale system. Transaction details are also available immediately at the palm of their hands through the Touch 'n Go eWallet," Syahrunizam added.
In addition to this, Touch 'n Go and Shell Malaysia also announced a special campaign for e-tunai recipients on the Touch 'n Go eWallet. From 17 February until 14 March 2020, e-tunai recipients are entitled to receive a cash-back of RM5 + RM2 when they spend a minimum of RM20 at Shell stations nationwide.

Touch 'n Go is championing the country's mobility agenda through inclusive technology that addresses the needs of connected communities in smart cities of today.
The introduction of TNG RFID fuelling will provide immediate benefit to the growing TNG RFID community that consists over 1 million users to date. Fuelled by innovation, both organisations are passionate about bringing technology-driven solutions to communities.
TNG RFID Tags are available for purchase across all fitment centres nationwide for RM35, starting 15 February 2020. This includes one-time replacement on the same vehicle (no time period).
TNG RFID Tag has an embedded radio-frequency chip and is affixed to either the windscreen or the headlamp of the vehicle. At the fuelling bay, an overhead scanner reads the radio-frequency from the TNG RFID Tag and deducts the amount.