News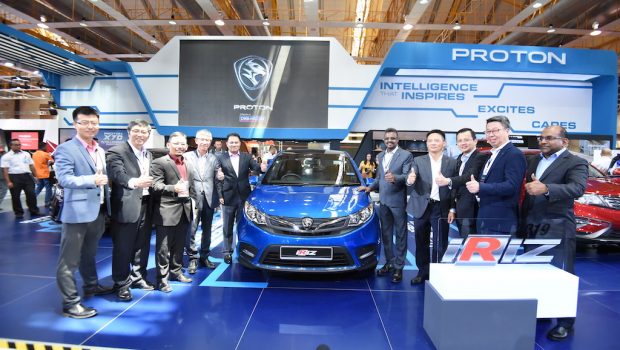 Published on April 11th, 2019 | by Hammer
0
TUN MAHATHIR UNVEILS 2019 IRIZ & PERSONA AT MALAYSIA AUTOSHOW
The covers have finally been taken off the 2019 Proton Iriz and Proton Persona as both updated models made their public debut at the Malaysia Autoshow in Serdang today. Unveiling the cars was the Prime Minister of Malaysia, Tun Dr. Mahathir Mohamad, who was accompanied by Dato' Sri Syed Faisal Albar, Chairman of PROTON and Dr. Li Chunrong, Chief Executive Officer of PROTON.
2019 Iriz and Persona receive updated design and intelligent features
The 2019 Iriz and Persona were revealed to the media during previews in February and March as well as to selected customers at events held during weekends at certain outlets. Today however was the first time members of the general public could get up close and personal with PROTON's updated hatchback and family sedan.
Both cars have been endowed with a redesign, the result of a collaboration between PROTON Design and its counterparts from other Geely design studios around the world. New features include the ethereal bow as well as infinite weave pattern that has been incorporated into the front grille as well as new front and rear bumpers and wheel designs.
Inside, PROTON has installed an intelligent head unit in the Premium 1.6AT variants, a first-in-class feature that uses an embedded eSIM card to keep the car connected to the Internet. Apps for music streaming, navigation and voice recognition are offered and can be accessed via a 7-inch touchscreen featuring a full colour display and 16GB of internal memory. Android smartphone users will also be able to enjoy a full mirroring function via the easy connect application, allowing them to access the data stored on their mobile devices.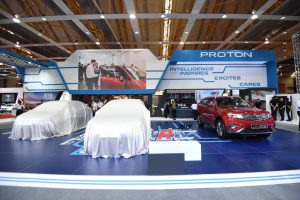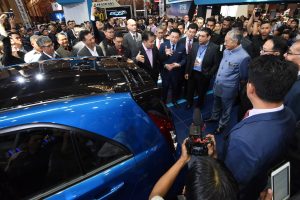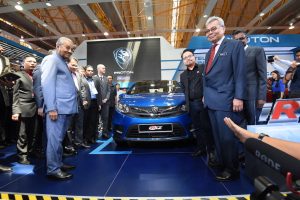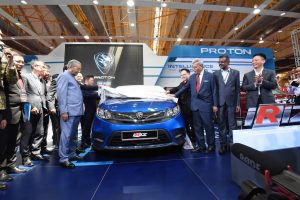 Aside from the styling changes and new intelligent features, vehicle development engineers at PROTON also made a number of improvements to both cars that improve quality and the overall ownership experience. For the Proton Iriz, 367 improvements were implemented while for the Persona, 303 improvements have been made to various parts.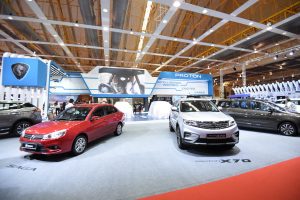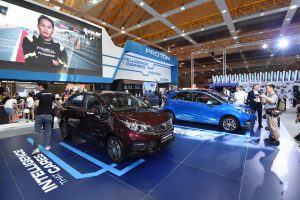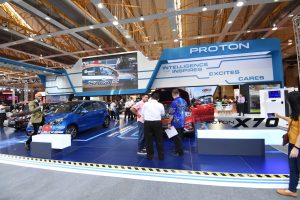 "PROTON is very thankful to the honourable Prime Minister, Tun Dr. Mahathir Mohamad, for graciously unveiling the 2019 Proton Iriz and Proton Persona at the Malaysia Autoshow. Our engineers and designers have worked very hard over the past 18 months to improve both cars and we are confident Malaysian car buyers will see and experience the benefit of their efforts the moment they step inside each car. To date, over 8,000 bookings have been made and we are confident the numbers will increase once the cars go on sale," said Dr Li Chunrong.