Reviews
Proton After Sales Only Getting Worse As Sales Increase
Why cant Proton After Sales and parts availability improve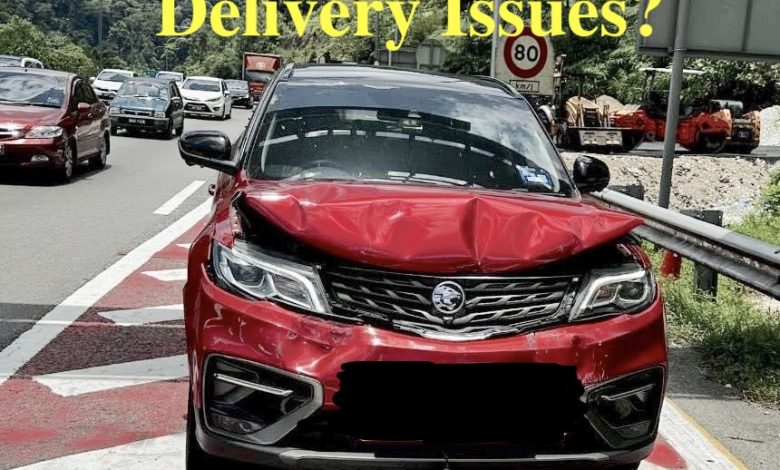 In recent months we see monthly impressive sales reports coming from Proton Cars showing rising sales and continued interest with the X50 and also the older X70 SUV.
This is all great news for a company that was struggling to keep their 'head above water' for many years before December 2018.
When Geely Auto took a large stake in Proton in December 2018 they got a huge tax incentive (bridging) from the Ministry Of International Trade (MITI) and this allowed them to import in a large number of Geely Bo Yue SUV's (rebadged Proton X70) into Malaysia and this SUV captured the attention of many Malaysians with its Hi! Proton vehicle control center on the dashboard.
Then many Malaysian YouTubers went all out to promote this 'talking dashboard' feature above everything else and 'simple minded' Malaysian car buyers were hugely attracted to this feature and of course the low asking price which promoted impressive sales.
Then came Geely Auto's relationship with Volvo Cars. Yes, Geely Auto owns Volvo Cars  Sweden and so many Proton sales people at showroom level used this information to promote the Proton X70 as a 'baby' Volvo. Sales jumped even more and its super attractive 'bridging' selling price added to its sales success.
Soon after, some happy Proton X70 customers became disgruntled owners when their 'talking cars' started giving problems.
Then came road accidents and fender benders just like we see in the pictures below.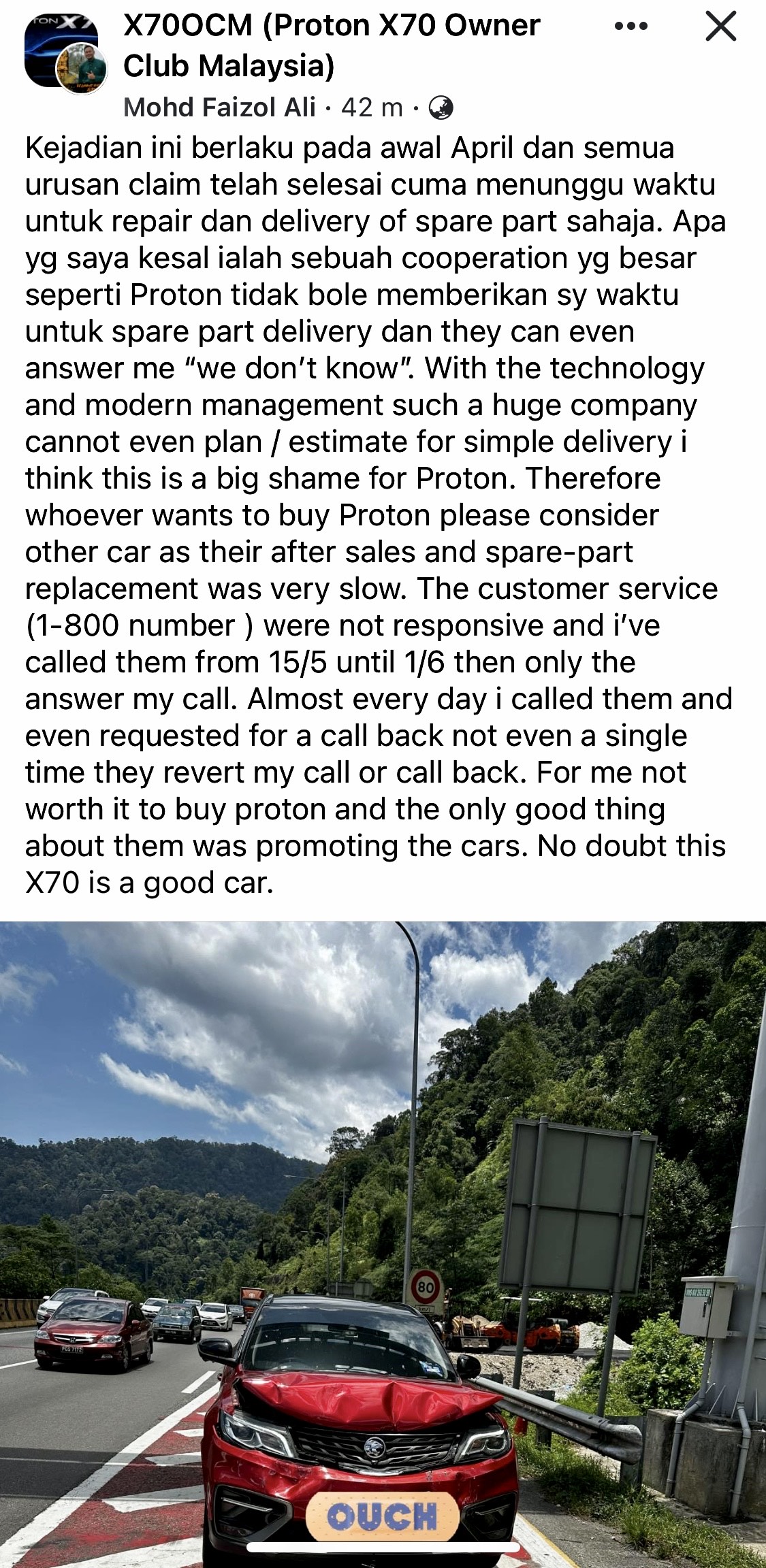 X70's ended up 'sitting' at Proton dealers with no body parts available. It took months to get X70's fixed and returned to their owners.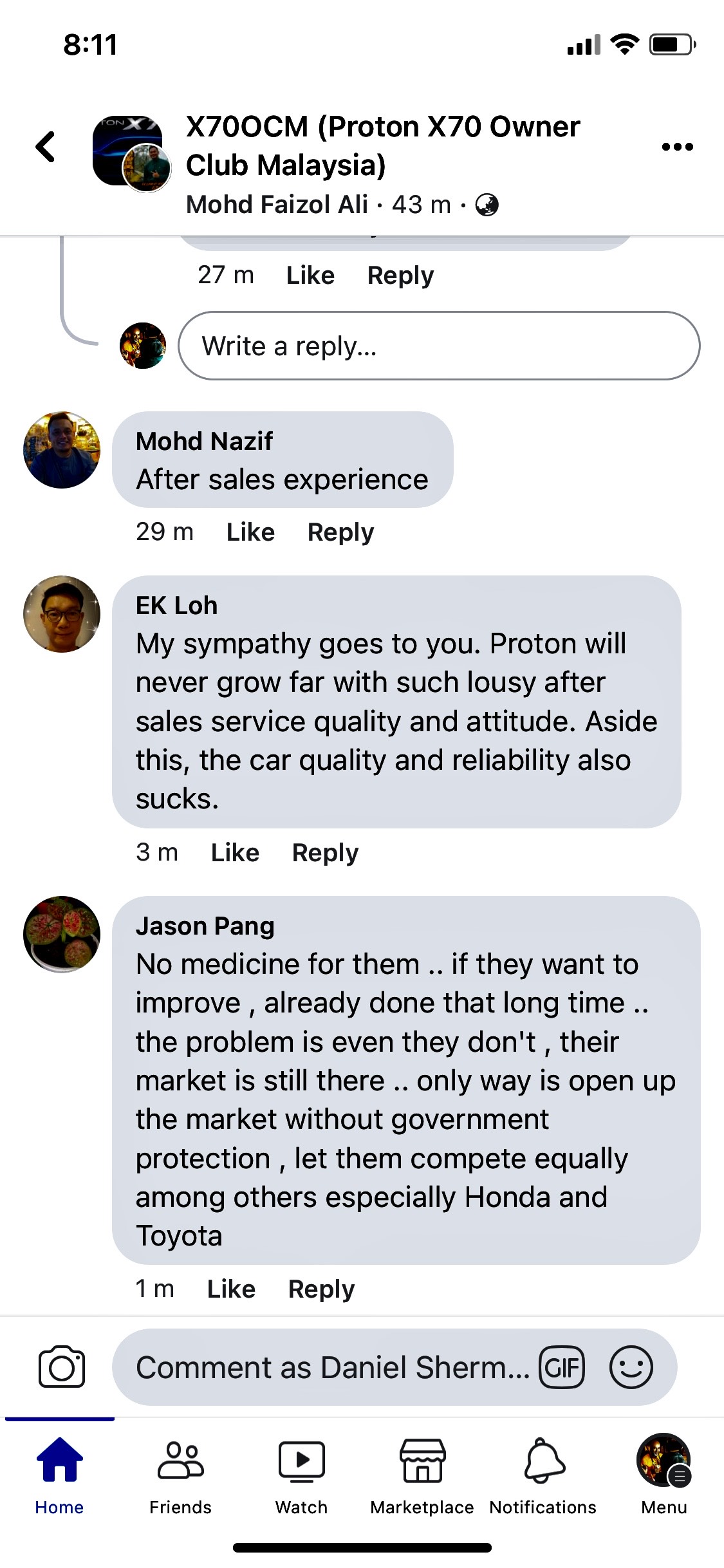 As the months progressed, parts availability became a common issue, but new X70 sales continued to rise as the Geely designed SUV was handsome and its selling price was too good to be ignored.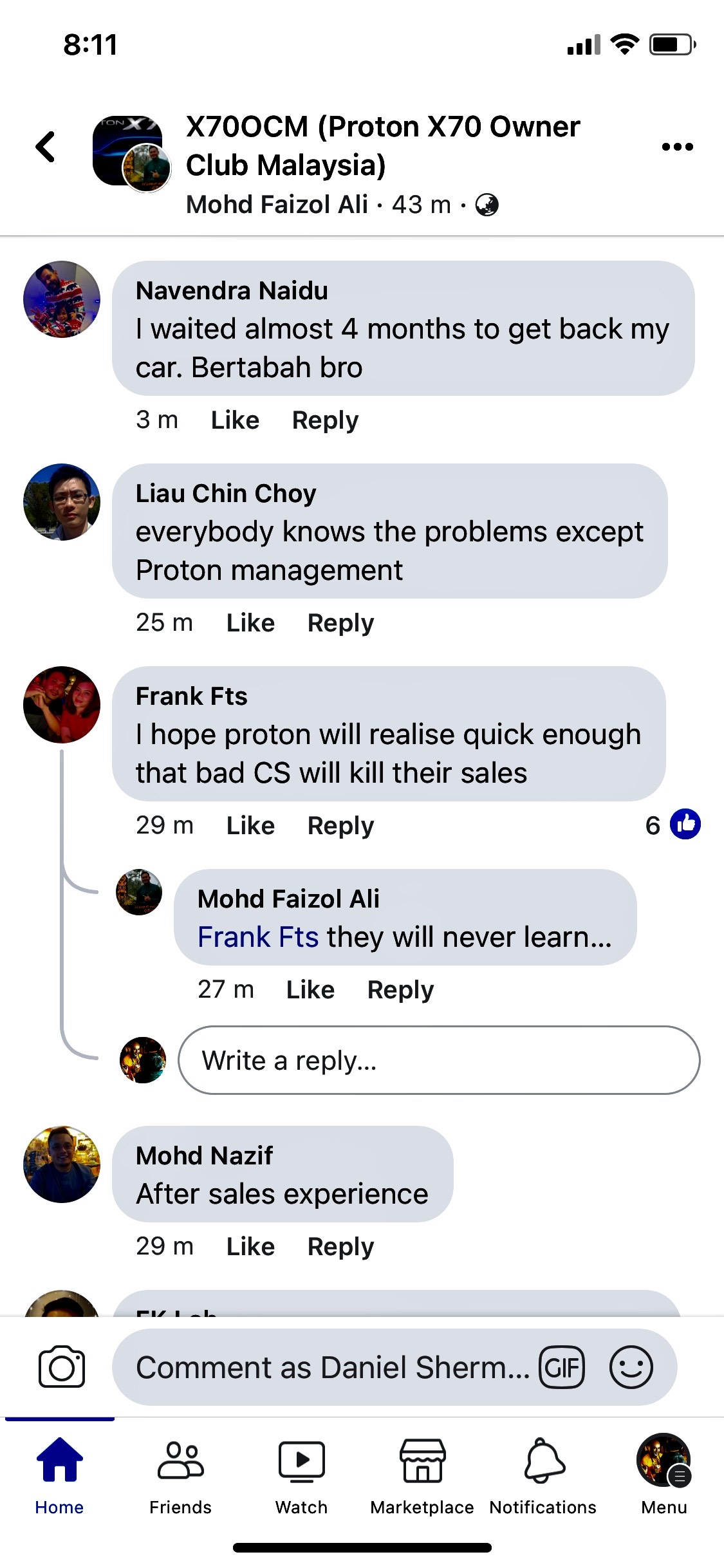 By October 2020 there was a brand new Geely rebadged Crossover (the Geely Bin Yue) in showrooms, the X50. This was touted as a baby Volvo XC40 Recharge (as it carried a similar petrol engine and shared some other components) and it was another runaway success for Proton Cars and Geely Auto due to its selling price from RM79,200 to RM103,300. We tested it and found to to be 'bang for your ringgit'!
Meanwhile, the lack of spare parts for the Proton X70 continued and now there were issues with exterior trim, servicing consumables and even cabin quality. Proton X70 Facebook page was heated up with customer complaints and yet new car sales continued to grow.
Geely Auto seemed more interested in selling new cars over customer care and this might be how they do their auto business in China, however in Malaysia, Proton had only just gotten a large new group of fans and consumer trust back with the brand which was slowly going to be eroded away by mounting complaints about after sales and quality.