Reviews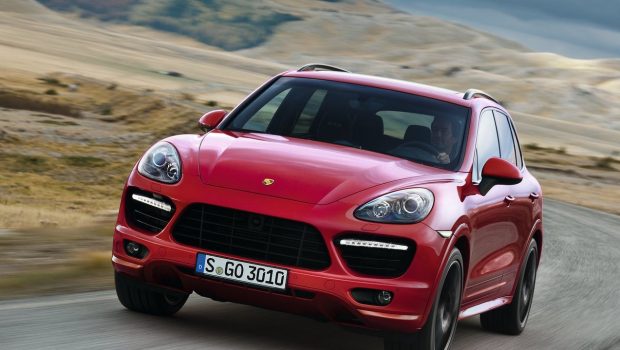 Published on January 15th, 2019 | by Hammer
0
Porsche Cayenne GTS 2013 is a bargain used buy now @ RM290k
Porsche is still one of the world's top high performance car maker and the Cayenne GTS is really something special today in the used car market, even for a large SUV that weighs 2085kg.
What truly gives the Cayenne GTS its name is what lies underneath that hood. Its 4806cc V8 engine generates 420bhp from 6500rpm and a massive 515Nm of torque at 3500rpm; with the all-wheel drivetrain and Tiptronic S gearbox, 0-100kmh is achieved in just 5.7 seconds.
What this promises is a rev-friendly, smooth operating beast that commands major presence on the road. (Almost) new to Porsche is a piping system that directs engine sound directly into the cabin, and that's available here. Naturally, the audio system (as fine as it may be) is switched off and the flap that controls the Sound Symposer is opened up, letting that V8 roar inside. It's a majestic sound, one that never fails to make a driver's right foot overeager to step on the throttle.
A GTS inherent character is that it sits lower than the standard variant and in this case it is an inch lower. To be frank, ride quality is quite stiff even considering its 'sporty' nature. The fact is with the air suspension, perhaps Porsche should have made it capable of delivering more stability. Currently, while it performs incredibly well to earn its right in being a Porsche – quick at corners and fast on the straights; what with a list of electronics that include traction management, traction-slip control and torque vectoring plus – the comfort factor can sometimes be questioned, particularly at style of uneven roads so common around Petaling Jaya and Kepong.
More than the exterior, the cabin will please users with its high tech feel. Of course, it feels intimidating at first; the designers seems to be engrossed in making the button/switchgear count as high as possible but it's also easy enough to get used to. And remember, you may not even be interested to use the audio system much. In any case, the 7-inch display is touch sensitive to make the interface much more user friendly.
Just don't forget that despite the steps made to reduce weight in the GTS, you do have to keep in mind that it is still an SUV. Bottom line is the GTS is very fast and it also has a lot of grip but don't be too optimistic that both qualities can exist together for long; best to enter corners slow and power out using the torque. The speed is deceptive and turning in while carrying far too much speed is all too easy.
Do you need to ask about the GTS' fuel economy? Well, then maybe you cant afford this and better you look at a new Japanese or Korean hybrid car instead.
If you need to ask how much is the yearly road tax, then best you look at buying a CR-V or CX-5 SUV.
So, its now 5 years old and most 1st owners would have been very careful with maintenance and you can check the service records easily to confirms this. Also, when new it was priced from RM800k which means it would have been the 3rd or 4th vehicle in the bungalow. The current Cayenne looks almost the same as this 5-year-old version and when driven, the difference in luxury, dynamics and prestige is mot easy to quantify. Plenty in the used market today and you can take your time to check for the best buy and make your offer to trade up from a luxury sedan.
Porsche Cayenne GTS Specifications
Engine: V8-Cylinder,32-valve, direct injection
Capacity: 4806cc
Gearbox: 8-speed Tiptronic S
Max power: 420bhp @ 6500rpm
Max torque: 515Nm @ 3500rpm
Top Speed: 261km/h
0-100 km/h: 5.7secs
Selling Price: NEW RM800,000…today…RM290,000