Motorcycles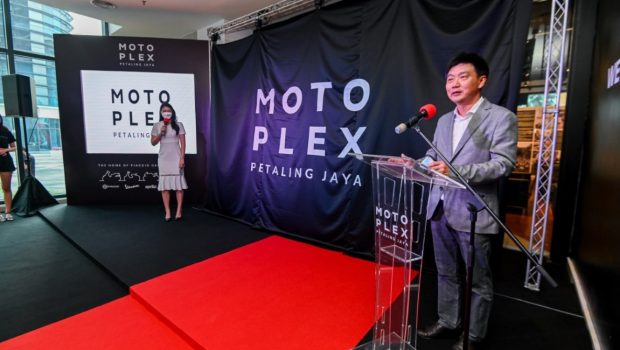 Published on May 3rd, 2022 | by Aaron Fernandez
0
Piaggio Group officially opens MotoPlex Petaling Jaya
Piaggio Group has opened the doors of MotoPlex Petaling Jaya, a new dynamic concept store which will be offering models from the four premium brands under Piaggio Group – Piaggio, Vespa, Aprilia and Moto Guzzi.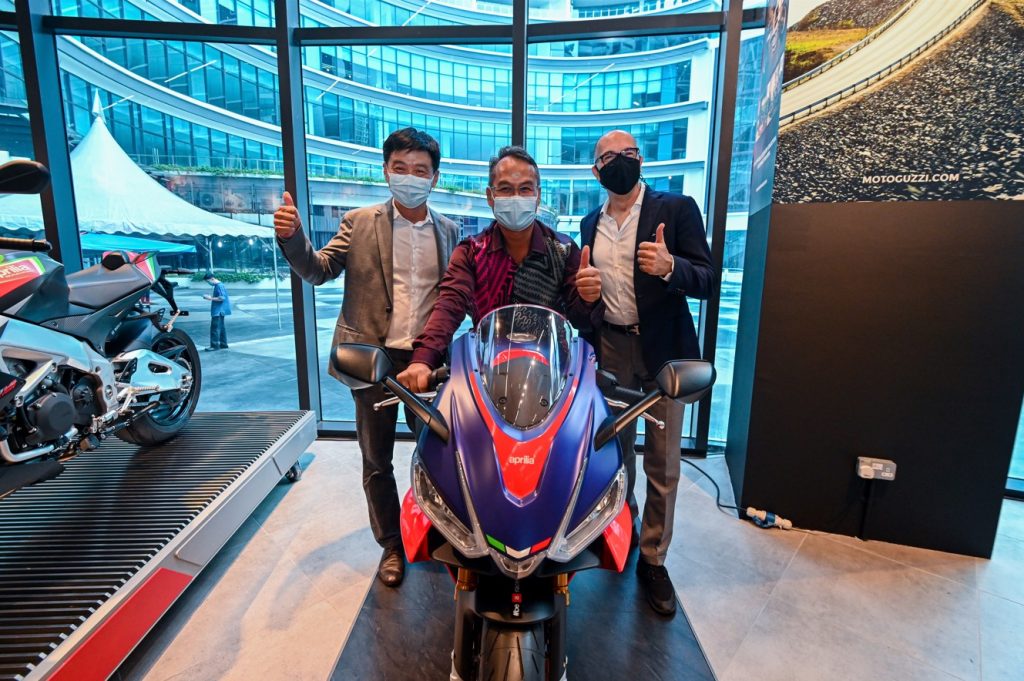 The showroom is managed by Goh Brothers Motorcycles Sdn Bhd, which is the official distributor of Piaggio, Vespa, Aprilia and Moto Guzzi in Malaysia. The showroom has a total space of 540m2 and also has a built-in service centre. Customers can get their motorcycles checked by the well-trained technicians while also looking at new premium models to buy, all-in-one.
More information is available in the press release.
PRESS RELEASE
Piaggio Group proudly announces the grand opening of MotoPlex Petaling Jaya, the first showroom offering the four premium brands under the Group – Piaggio, Vespa, Aprilia and Moto Guzzi. Conceived as a dynamic concept store, MotoPlex Petaling Jaya carries a comprehensive product range, as well as a customer service centre, making it the go-to destination for two-wheel motor vehicle aficionados and enthusiasts.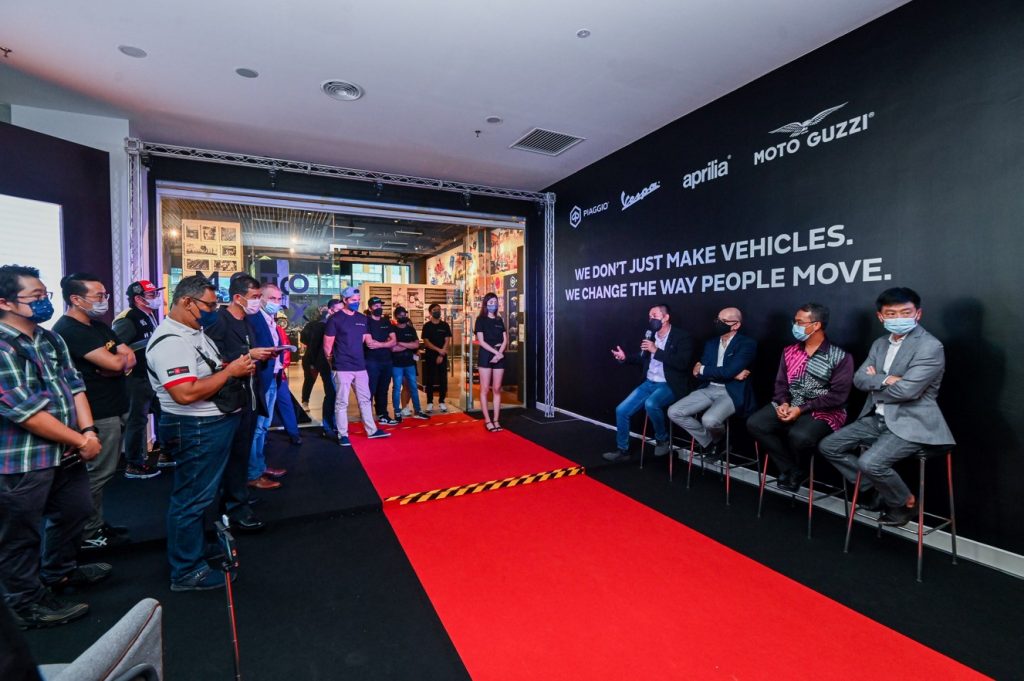 MotoPlex Petaling Jaya is managed by Goh Brothers Motorcycles Sdn Bhd the official dealer appointed by Didi Group , official distributor of Piaggio, Vespa, Aprilia and Moto Guzzi in Malaysia. Designed with Italian aesthetics in mind, the total space of 540 m2 is divided into the showroom area, 285 m2 , and service centre of 255 m2. The service centre is equipped with the state-of-the-art diagnostic tools and staffed by well-trained motorcycle technicians and mechanics, committed to offering superior customer service and access to a range of high-quality spare parts.
Motoplex is the most innovative retail model for the two-wheeler industry and enables importers and dealers to leverage the potential of the Group brands and products in the same outlet. Each Motoplex store provides the full offer of the Piaggio, Vespa, Aprilia and Moto Guzzi brands in a single location, together with services, accessories, merchandising and entertainment, to give customers an exciting global overview and a unique experience of the two-wheeler world.
For Piaggio Group, the launch of MotoPlex Petaling Jaya marks a momentous occasion and remarkable milestone, as it becomes the first MotoPlex in Malaysia. Mr. Simone Niccolai, Senior Vice President Asia Pacific said, "Malaysia is one of the most vibrant countries in the world. I would like to thank the distributor for introducing this global concept of MotoPlex to the dynamic landscape of Malaysia, which will help us to further strengthen our positioning and boost our presence in Asia. Motoplex is the house of Piaggio's iconic brands. Having them under one roof, we are able to better offer a wider range for potential customers who seek an enriching Italian two-wheel experience backed by style, technology, superior performance and rich heritage."
MotoPlex stores introduces the passion of Italian biking all under one roof by offering an exciting overview of the entire Piaggio Group, reflecting the Group's innovative vision and a unique experience. Mr. Niccolai continued "The opening of MotoPlex Petaling Jaya reflects the rapid strengthening of the distribution network of the Group. We've seen great success with the MotoPlex concept globally and we've been looking for the right moment to introduce the MotoPlex concept – a one-stop automotive retail experience which suits the taste of high-net worth individuals. This concept will be a great fit for the Malaysian market and in line with the Group's global expansion plan."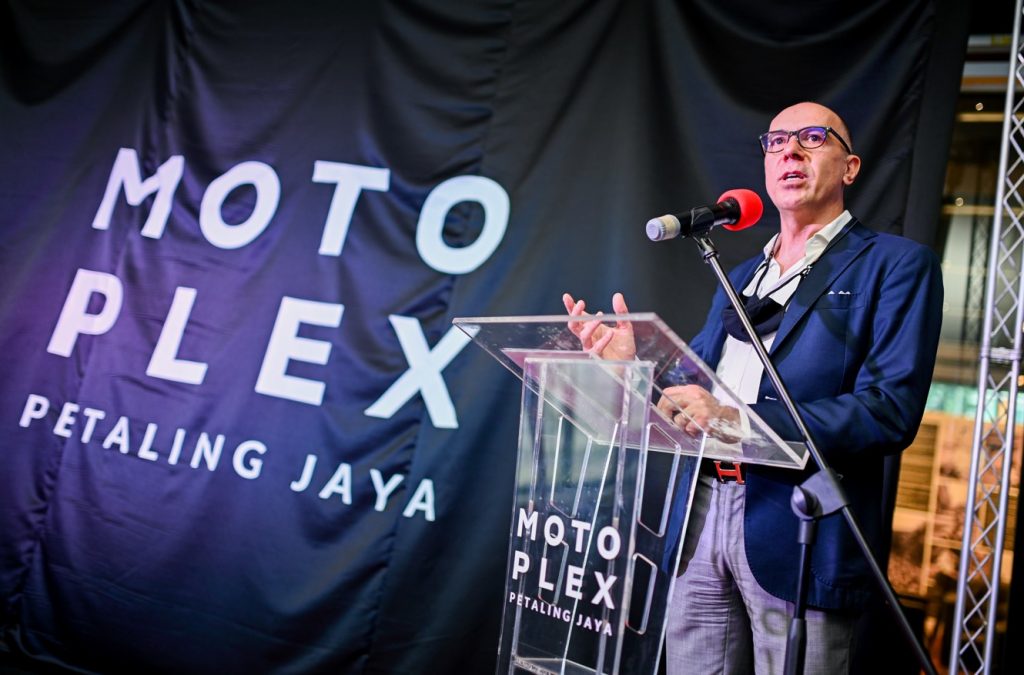 "We are very proud to showcase all of the premium Piaggio Group brands, including Vespa, Aprilia and Moto Guzzi, under one roof at MotoPlex Malaysia. Together with the international culture in the city, MotoPlex Petaling Jaya brings a fascinating and enriching motorcycling experience, with Italian authenticity, through such legendary brands of iconic stature known for their style, technology and heritage, and which have transformed the concept of individual mobility and freedom. We are committed to serving riders with passion and dedication in our 3255 m2 concept store complete with a service area that is staffed by highly skilled two-wheel technicians. We don't just make vehicles. We change the way people move." said Mr. Goh Kian Sin Managing Director, Didi Group.