News
Petronas starts workshop business with AutoExpert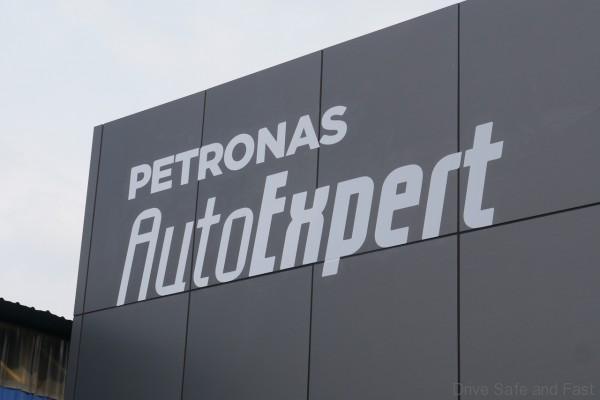 PETRONAS is branching further into car maintenance services with their new AutoExpert service centres.
Think of these centres as an alternative to sending your car back to your dealer.
You still get many of the same conveniences.
This includes a clean and well-lit service facility, highly-trained staff, the latest diagnostics and repair tools, high-quality lubricants and OEM replacement parts and more.
Plus, these AutoExpert service centres are equipped for high volumes of customers. With 14 repair bays ready, you won't have to queue long for your regular services.
They launched their first one today with their local partner Autohaus. This facility is located here at Section 15, Shah Alam.
PETRONAS are aiming to roll out another 100 AutoExpert service centres in Malaysia and to set these up in 30 different countries in the next 5 years.
Press Release:
PETRONAS Lubricants Marketing Malaysia (PLMM) together with PETRONAS Lubricant International (PLI) today launched Malaysia's first PETRONAS AutoExpert service centre, offering top-end products and high-quality car maintenance services to customers.
The launch is part of a wider plan by PLI to provide convenience to customers by bringing together PETRONAS' fluid technology and technical expertise under one roof. This is the first of 100 centres expected to be established in Malaysia, with more to be opened across 30 countries in the next five years. The first outlet here will be managed by a local partner, Autohaus, an experienced full-fledged auto service provider with trusted car service centre.
"Having the PETRONAS AutoExpert service centre allows customers to enjoy PETRONAS' technical expertise under one roof at their convenience. Again, we are geared to move like never before by offering value added services that are usually associated with under-warranty care only, accessible to all drivers and passenger car types world-wide. Ultimately, we strive to deliver seamless and frictionless experiences consistently," said PETRONAS Vice President of Marketing, Downstream Business, Dato' Sri Syed Zainal Abidin Syed Mohamed Tahir.
At PETRONAS AutoExpert service centre, customers can be assured of efficiency and attention from specially trained mechanics utilising the latest tools and technology to conduct vehicle inspection, engine diagnostics, oil change and more. The centre also boasts 14 repair bays to accommodate high customer volume.
Joining PETRONAS AutoExpert network provides independant workshops like Autohaus access to systems and tools that help facilitate a more efficient service; an all-round solutions scheme including training, marketing support, effective trade programs and consultancy for future business development, as well as leveraging on PETRONAS as a leading global brand.
The opening of the PETRONAS AutoExpert service centre was officiated by Dato' Sri Syed Zainal together with PLI's Head of Asia Pacific Regional Business, Ruslan Halim Islahudin, PLMM's CEO, Hardeep Singh and Autohaus' Director, Muhammad Eezam Masripan.