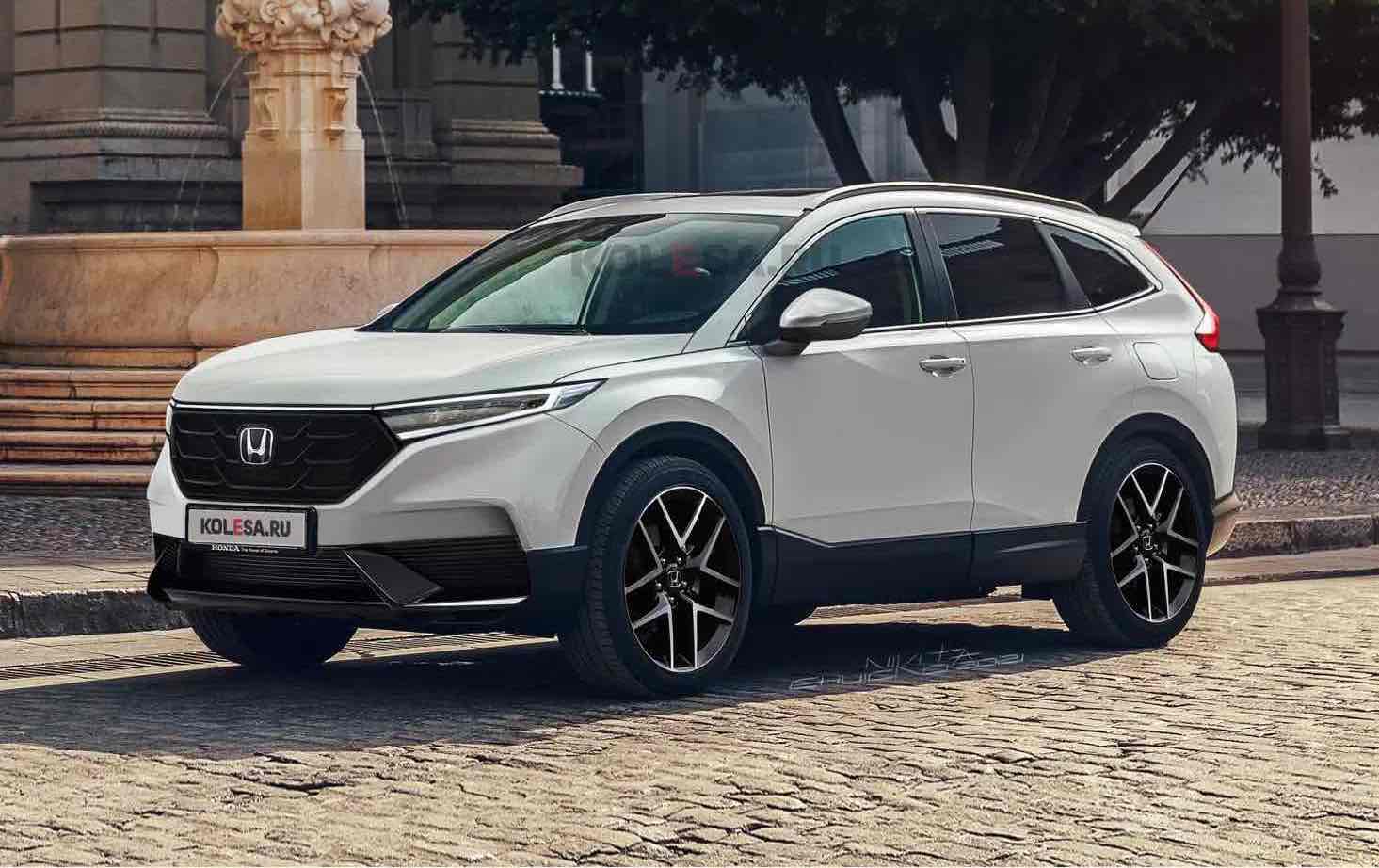 Renders reveal that the next-gen CR-V may borrow the same macho design as its smaller sibling. 
With the current CR-V now already entering its fifth year on the market, it should come as no surprise that it is high time for an all-new iteration to be unveiled soon. Rather interestingly however for such a hotly-anticipated model, details on this next-gen Honda SUV is still surprisingly thin on the ground. 
In fact, the extent of the information available on this upcoming CR-V is limited to a few spy-shots taken of it undergoing testing at Honda's European proving ground. Though even this nugget of news nevertheless proved sufficient enough for Russian automotive portal Kolesa to produce its first batch of unofficial renders, with it showing that this sixth-gen Japanese mid-sized SUV might be well borrowing more than its fair share of design cues from its smaller HR-V sibling. 
Kicking things off up the front first, the renders from Kolesa shows that this next-gen CR-V will feature much the same large trapezoidal front grille as the newly-launched HR-V (seen above). Also borrowed from its smaller SUV sibling include a set of slimmer LED headlights for a sharper frontal aesthetic, but retained from the outgoing iteration is a large lower air intake flanked on either side by overly-large side gills. 
Continuing on the topic too of what has been retained, these renders here also show that the next-gen CR-V will feature a largely similar side profile to the current car. Albeit with a slightly higher sill line and a slightly boxier roof line, in order to possibly better accommodate a third row of seats.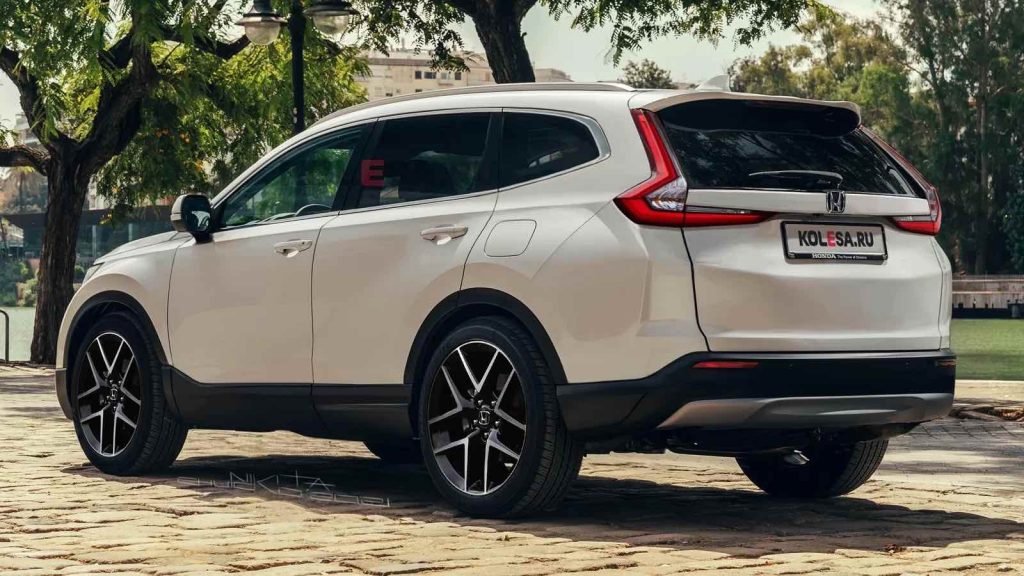 It is however worth noting that this does contradict slightly with the spy shots seen, which show that this next-gen CR-V has grown a longer and sleeker snout to what is seen in the renders above. The spy shots also does show for this upcoming Honda SUV to be quite a bit larger than its outgoing iteration too. Something that hasn't really been made clear through these renderings here.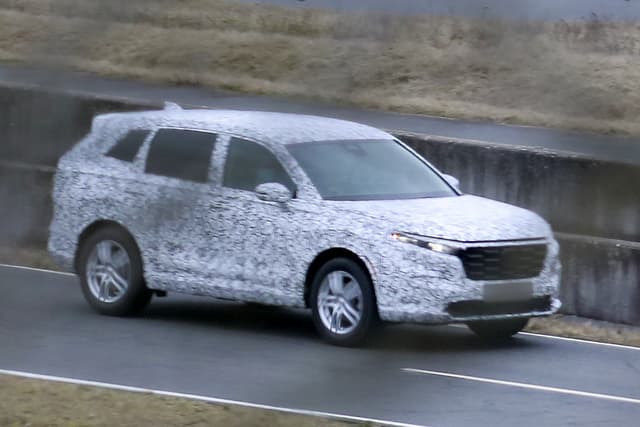 What has been made clear through these pictures here though is that the sixth-gen CR-V will still be retaining its signature vertical tail lights, which has been a mainstay for the model since its first iteration was launched back in 1996. As with the front light clusters however, they have been slimmed down significantly to the point where the rear looks strikingly similar of a Volvo XC60. 
Now speaking of its rump, there will more than likely still be an exhaust pipe hiding behind that shiny skid plate. That is because despite Honda previously unveiling a sleek-looking e:SUV prototype (seen below), various reports are currently suggesting for this next-gen CR-V to still most likely be featuring the current iteration's 1.5-litre turbo-petrol four-pot (seen locally) and dual-motor e:HEV hybrid powertrain (seen abroad) under its hood.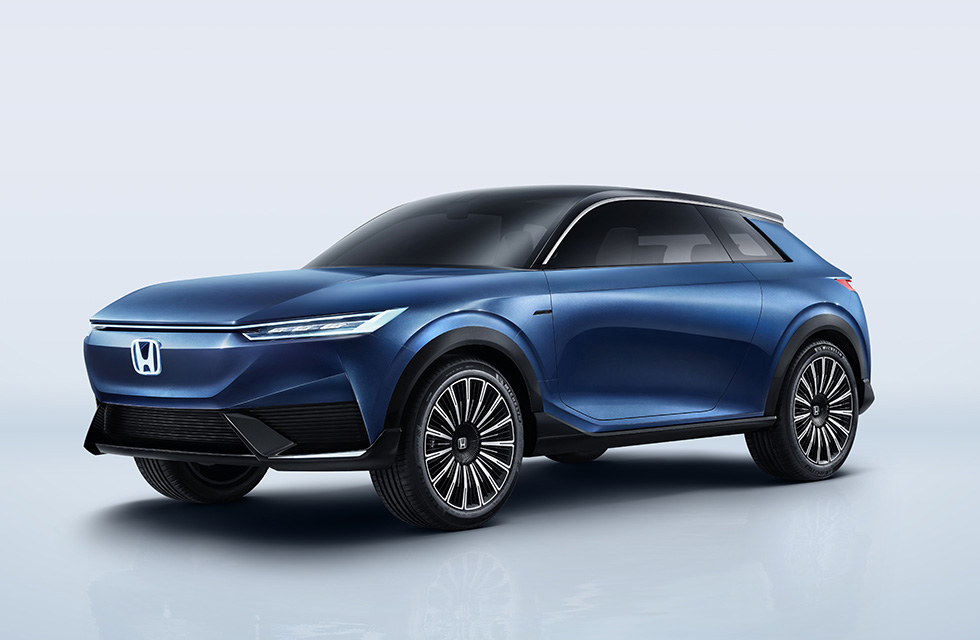 Rounding things off with details of its interior meanwhile, all that has been rumoured thus far on this front is that it will likely follow the same straight-edged dashboard design as the recently-revealed HR-V. More concrete information though on this front (and about this upcoming Honda SUV in general) should be available in the near future, with the next-gen CR-V expected to be fully unveiled in its entirety sometime next year.