News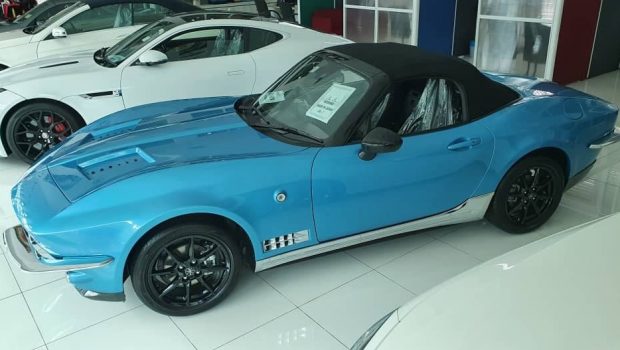 Published on February 10th, 2021 | by Joshua Chin
0
Mitsuoka Rock Star Spotted For Sale In Sarawak
This MX-5-based Mitsuoka homage to a C2 Corvette could be yours for just under RM 400k. 
Perhaps it could be influenced by Hollywood, with its star cars like the Bullitt Mustang, the Vanishing Point Challenger or even the Bumblebee Camaro from Transformer, but there is a not insignificant chance that everyone out there has always harboured a yearning deep down to own a slice of good ol' American freedom.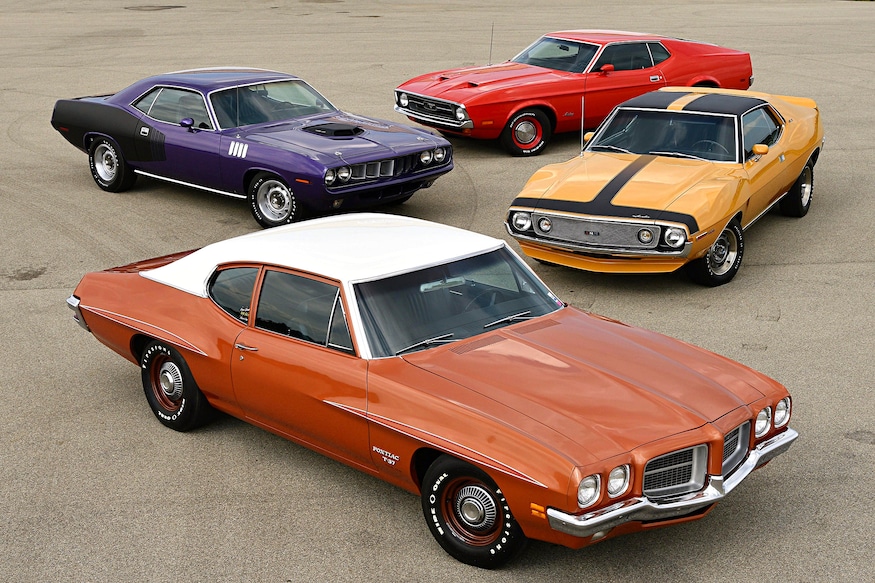 Unfortunately for most of us though, the opportunity to live out our muscle car dreams over here is rather slim. This is partly due to the prohibitively costly road tax incurred when running a large capacity V8, not to mention the difficulty in running/maintaining these left-hand drive yank tanks nearly 15,000 km from its native land. 
Happily however, there might now be a solution to this problem. And it comes in the form of this light blue Mitsuoka Rock Star that was recently spotted for sale in Kuching, Sarawak.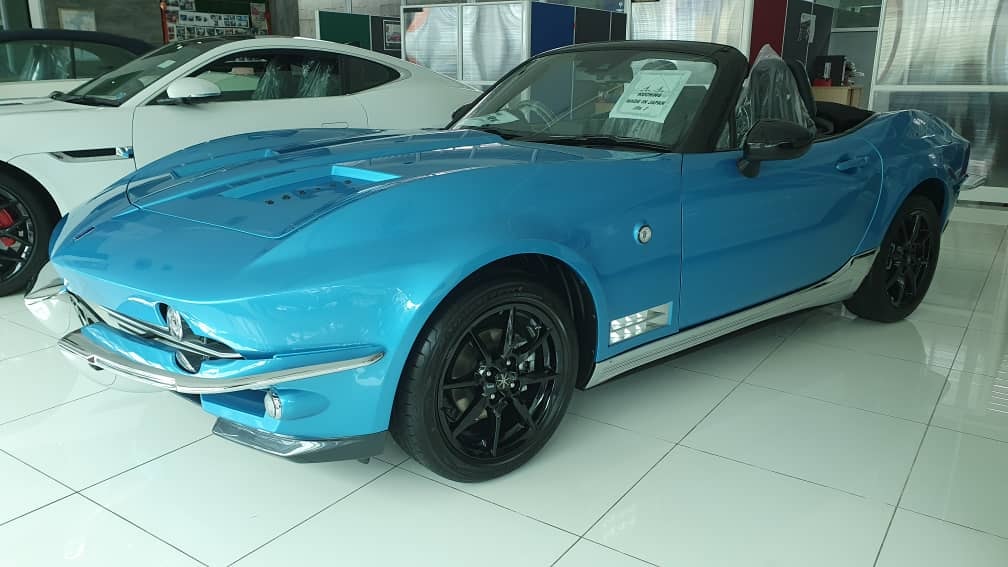 Looking almost like a vintage C2 Corvette, this three-quarter scale Japanese homage to what is the quintessential American sports car could well be the perfect substitute for those who want to live the American dream over here, but don't feel like pawning off an arm and a leg in the process of keeping it going.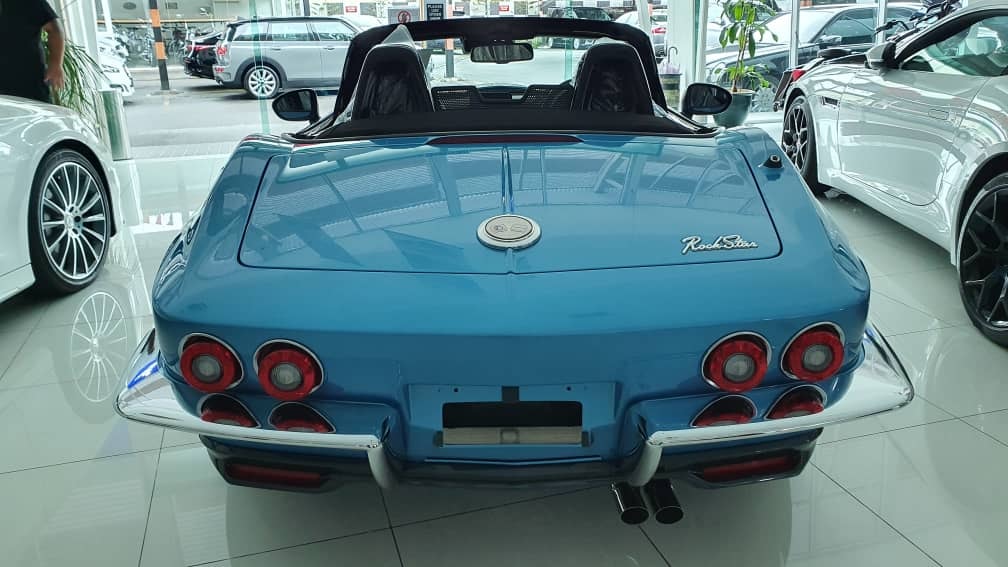 For those who have not heard of the Mitsuoka before, this quirky Japanese coach-builder is perhaps most well known previously for its outrageously flamboyant models like the Orochi sports car and the neoclassical Le-Seyde. More recently though, they have since slowly transitioned towards an American phase that first started with the C2-inspired Rock Star seen here, before recently launching its Blazer-inspired Buddy SUV.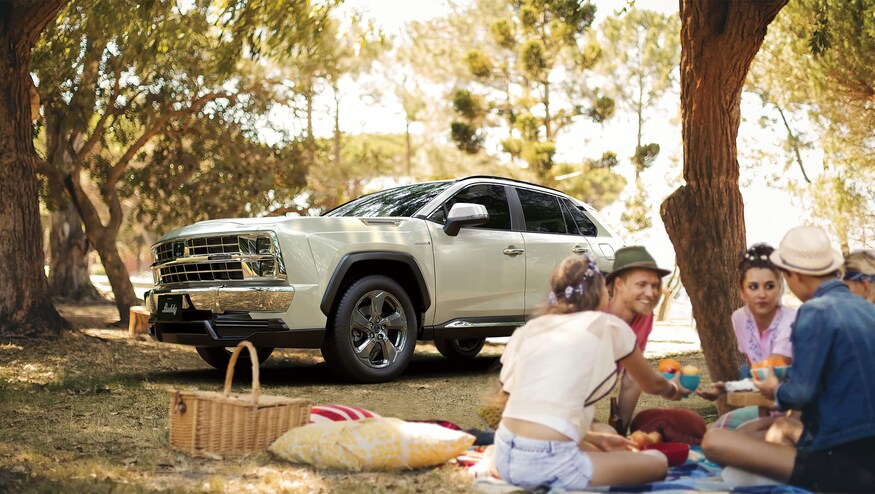 Speaking more about the Rock Star in particular, what you see here is essentially a current-generation ND Mazda MX-5 with Corvette Stingray styling. Featuring with the iconic C2 silhouette complete with the chrome front and rear overriders, not to mention the signature quad circular tail lights, it wouldn't be too unreasonable to think that many passers-by will actually believe that this Mitsuoka was an actual vintage Corvette as it drove by on the street. 
The one thing though that might lead people on to the fact that it might not be a real deal C2 could probably be the distinct lack of V8 rumble. However the standard Mazda powertrain in the Rock Star means that the Mitsuoka will be way more cost-efficient to run than a Corvette, as well as being way more of a blast through the bends (because MX-5, duh).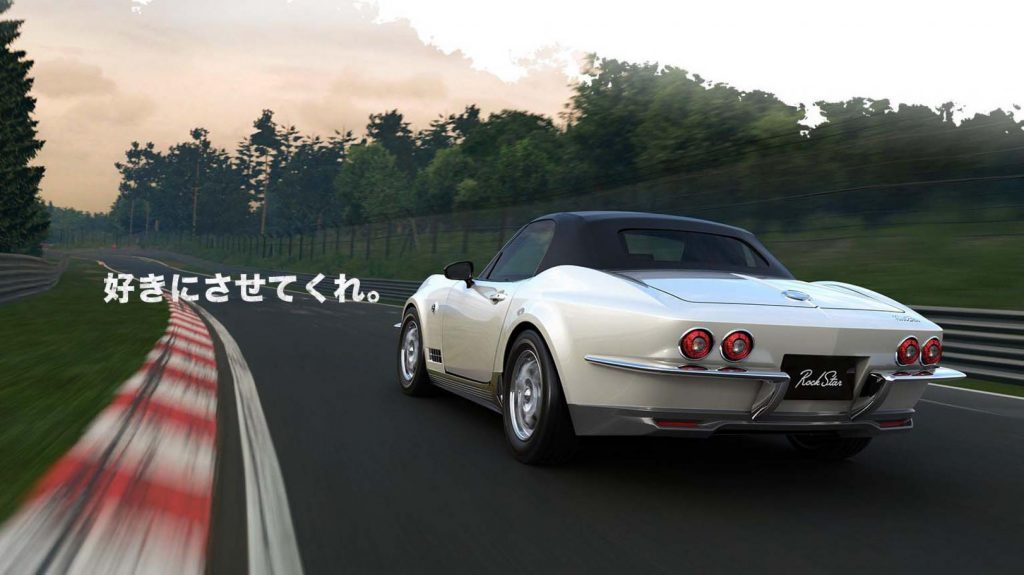 Stepping inside, the Rock Star's MX-5 roots is rather as the cabin is basically all MX-5 save for some light retrimming and a few Mitsuoka stickers and badges plastered over the Mazda ones that were originally there. That though may not be such a bad thing as while you do lose the vintage Americana vibe of the double-cowl dash in the Corvette, what you do get instead here are ergonomic seats, a decent sound system, air-conditioning and other niceties associated with modern car ownership.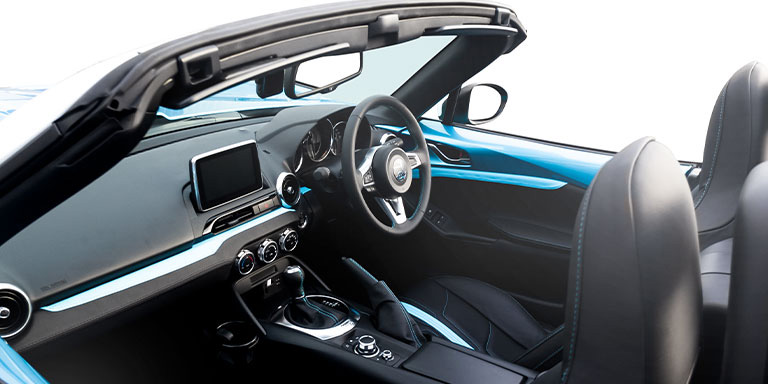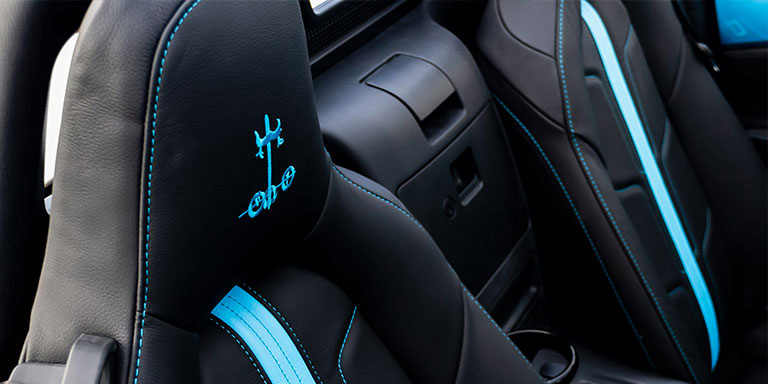 Now having said all that about how this Mitsuoka could perhaps a better idea than a genuine Corvette, there is however one of two minor issues with this Japanese-American coach-built roadster. The main one of which goes back to what I said previously about pawning an arm and a leg during the ownership process of the Rock Star. 
See, there was a catch to that statement, as while there would probably be no need to do so to keep the Rock Star running (as it should cost no more than maintaining a nearly new MX-5) there is nevertheless a rather large bill to foot before actually being able to call this light blue Mitsuoka seen here as your own.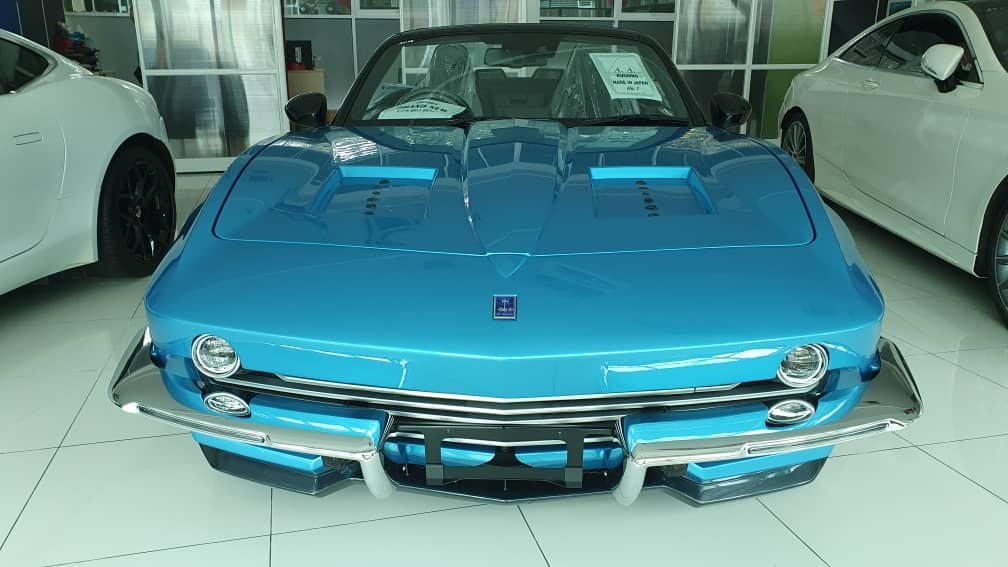 To be completely precise, that rather large bill would come in at RM 398,000 for this particular Los Angeles blue example seen here. Taking into consideration that a brand new MX-5 costs less than half of that, the Rock Star is perhaps starting to look less and less appealing of an appealing purchase. 
For further food for thought, it is worth noting that all Rock Stars left the Mitsuoka production line with the weedier Japan-spec 132 hp 1.5 litre naturally aspirated four cylinder, as opposed to the 2.0 litre 181 hp engine fitted to the local spec MX-5s. To add to that too, this particular roadster here is equipped with a six-speed automatic transmission instead of the typical row-your-own gearbox. 
Oh no.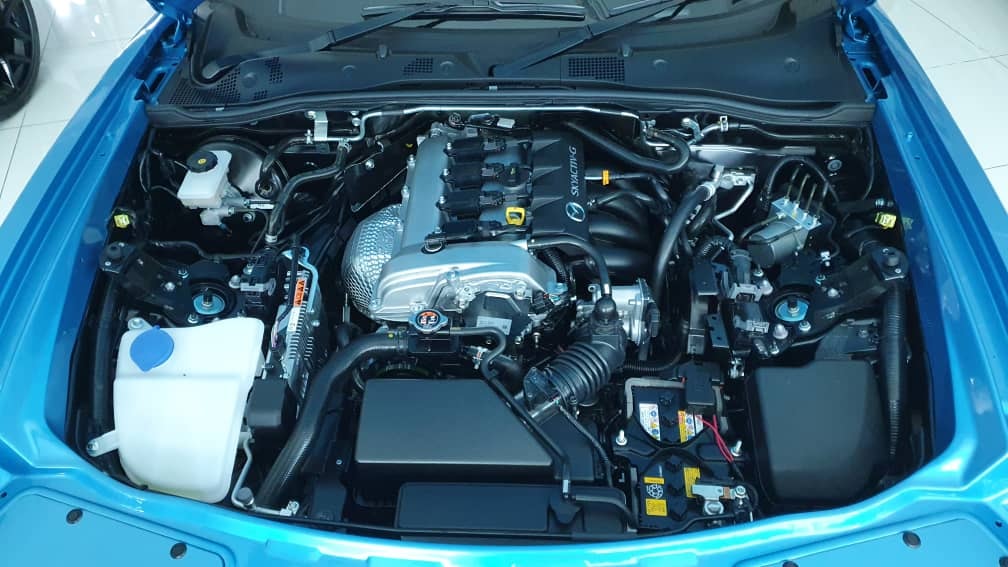 Be it as it may be though, just before thinking that it would perhaps be best to import a real-deal vintage Corvette and be done with it, there is however one more big thing going for the Rock Star — its rarity. 
Only 50 of these Miata-Corvette mashups were ever made. Add to that its unique styling, and this Rock Star will most definitely really live up to its name as heads will turn to ogle at it whenever it goes.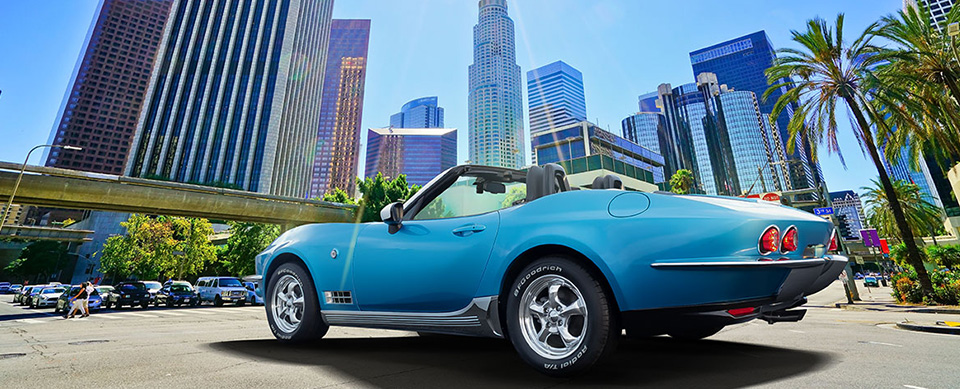 In the end then, it actually comes down to the decision on whether the Rockstar tugs at one's heartstrings hard enough for someone (with lots of disposable income) to pull the trigger on it or not. 
For the RM 398k list price of this Mitsuoka here, it could very well be enough to actually procure average examples of both a Corvette and a MX-5. Nevertheless, there will surely be someone out there (like the writer here) who may very well just plop for the Rock Star instead. Just because of its sheer uniqueness.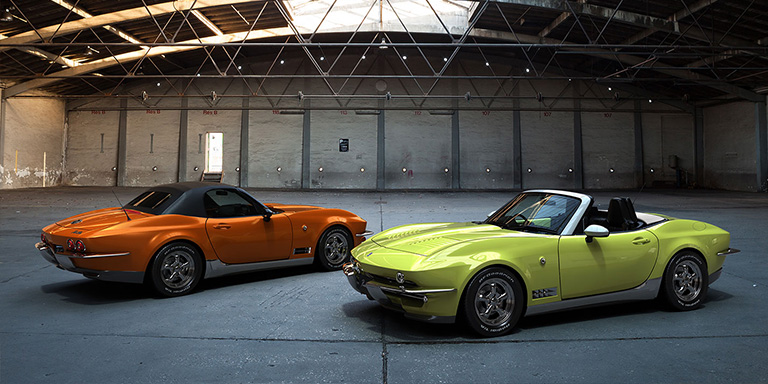 Here's more pictures regarding the actual car that is still for sale: