Used cars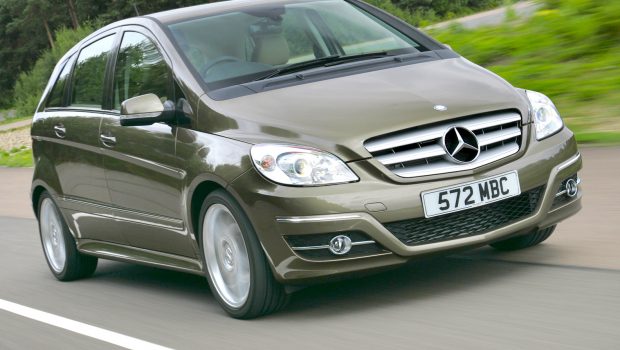 Published on January 5th, 2022 | by Hammer
0
Mercedes-Benz B-Class 170 Hatchback Used Buy Guide
The hatchback segment in Malaysia is still very popular and even more in demand today are crossovers. Here is one 15 year old hatchback which was under appreciated back in its day and you look closely at it today you will realise that it carries all the elements of a 'crossover' and a hatchback and costs below RM29k in the used car market right now. Plus, it comes from a premium car brand.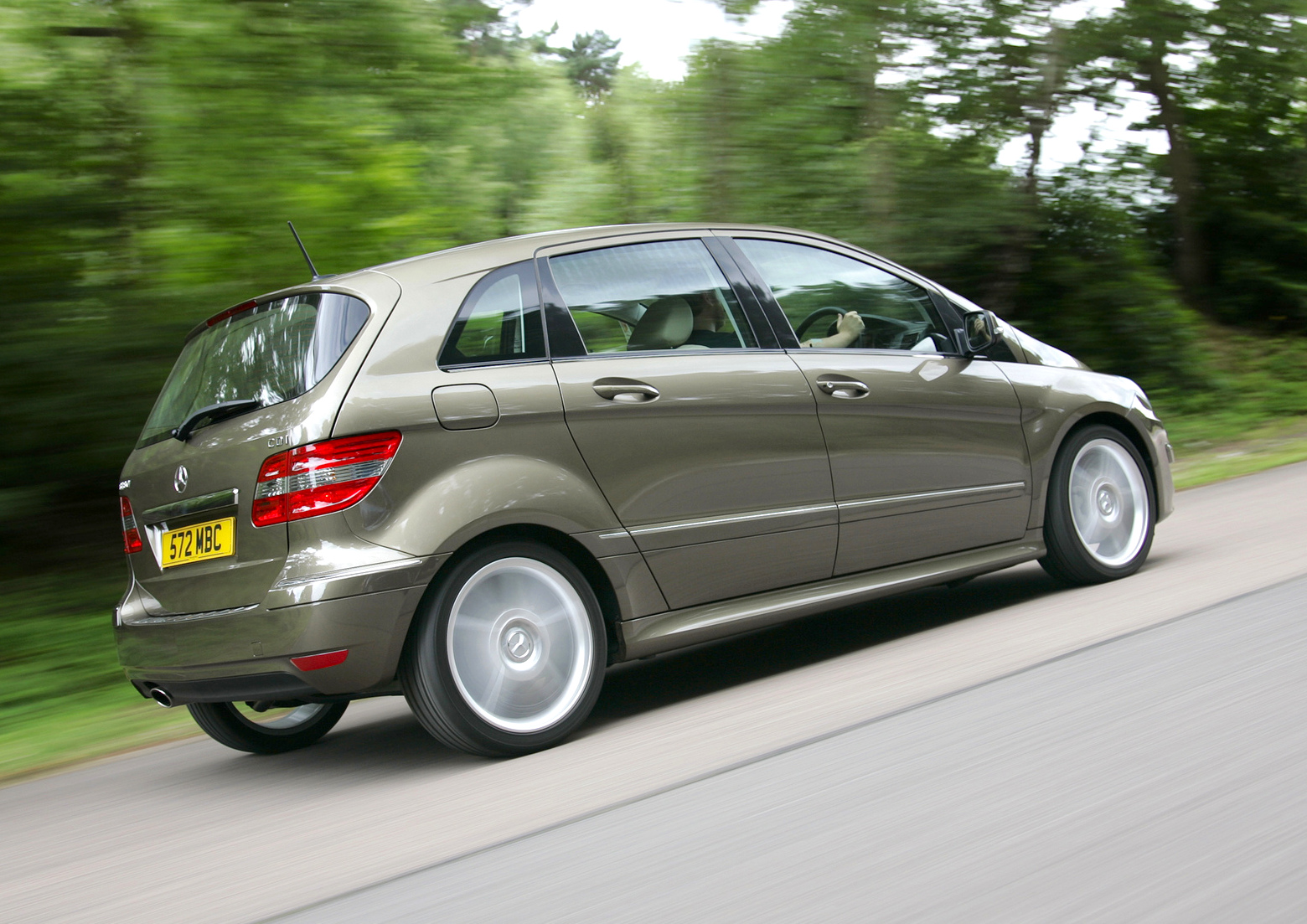 We are sure you have completely forgotten about this Mercedes-Benz hatchback. The B-Class sits a little high and has that crossover feel behind the wheel. It is a wide vehicle and this is why 3 adults will fit nicely in the rear seats. The boot space is large and wide. Older generation drivers will love the easy entry and exit of the B-Class and the great driving position.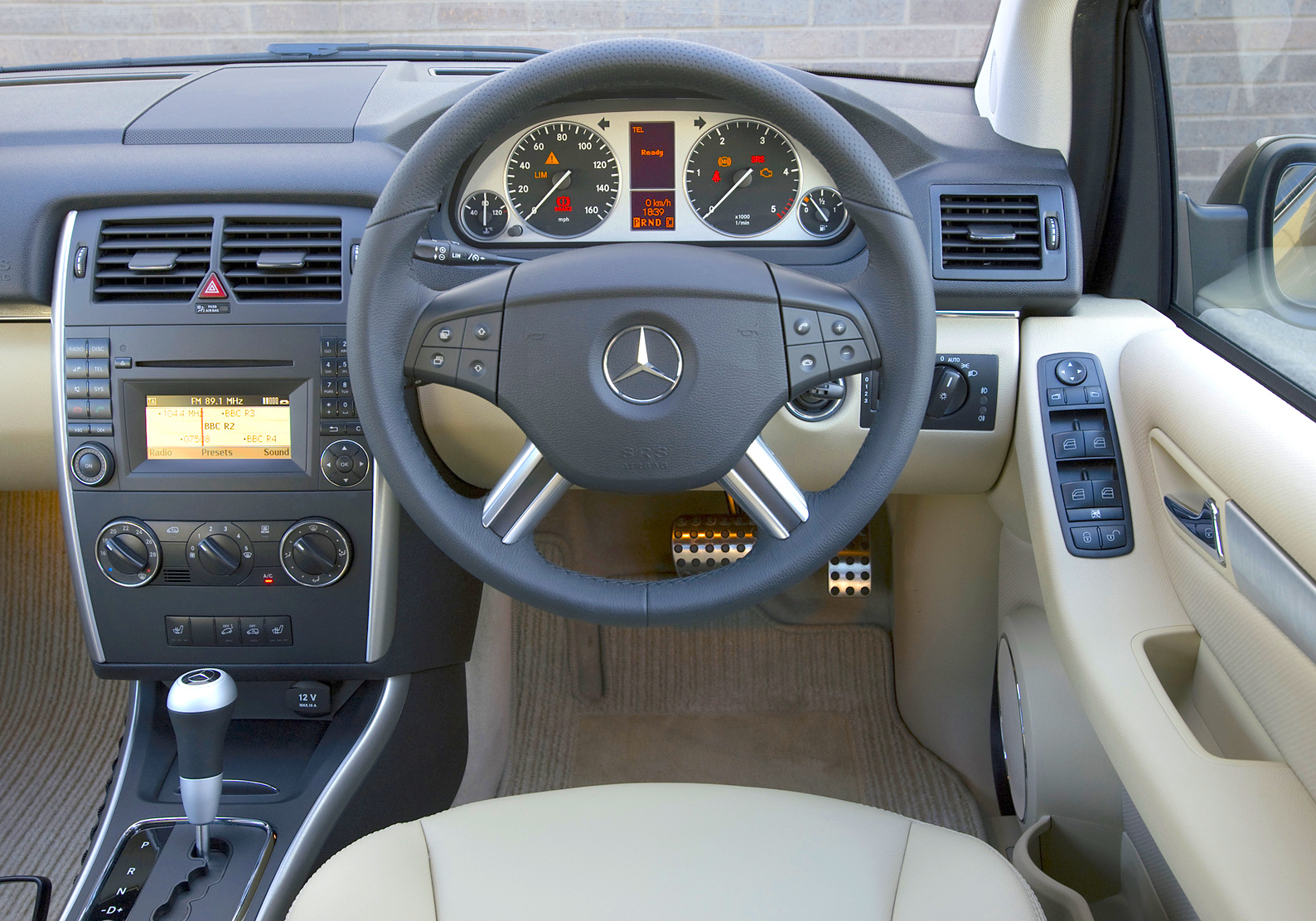 With 2022 here, the B-Class hatchback resale values have dropped further and used car dealers can be 'pushed' to let go their stock for a favorable price. The only problem is their 'fees'. Yes, the average used car dealer will charge you a processing fee (Puspakom inspection, JPJ transfer and documentation) of about RM1,800 to a high RM2,500.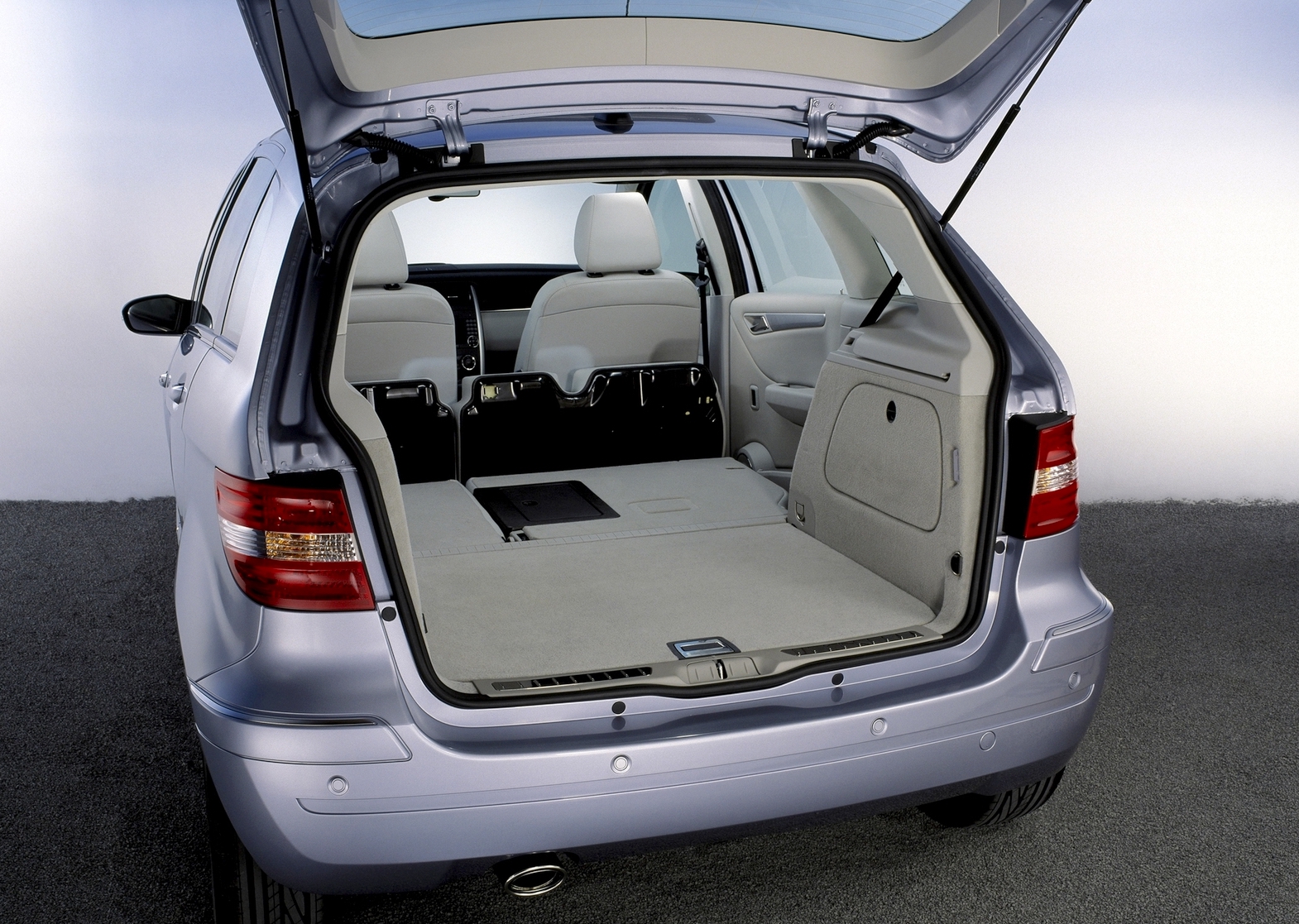 You will need to haggle and if not lowered to at least RM900.00 which we feel is fair payment for their trouble, just walk away.
Launched in May 2006 by Mercedes-Benz Malaysia this 'crossover' was equipped with a 1.7-liter engine that delivered a decent 116 horsepower. Then it September 2008 a face-lifted B-Class was released by Mercedes Benz Malaysia with an updated audio system, active park assist and some exterior revisions.
It was priced at RM215,888 and sales were slow but continued for 5 years until the next generation B-Class arrived in 2014. The nearest rival to the B-Class is the BMW 220i which shares similar hatchback looks and costs more to buy in the used car lot.
Here we are looking at this 2006 to 2010 model B170 as its selling price has dropped after a ten-year age because financing this car will be very difficult. So, it will probably be a cash purchase.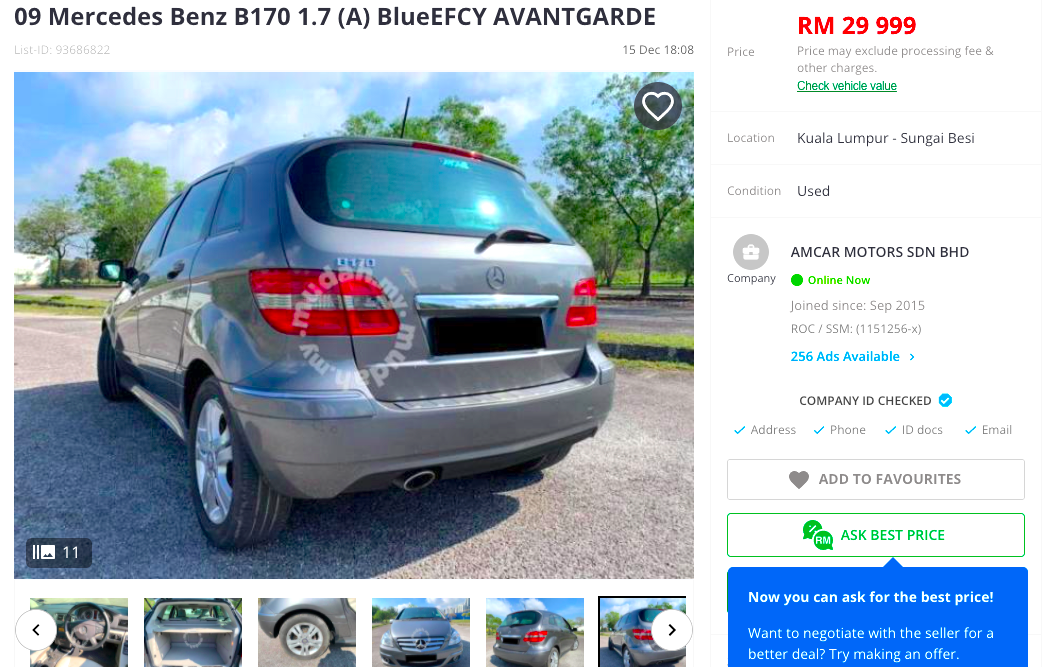 From a low RM25,000 or so you can get yourself an early 2006 model and it will probably be a one owner car with all the service history and have original paint and interior. B-Class owners are NOT VW Golf owners. There will be no modifications done like engine re-mapping and bigger wheels as this family vehicle has 116bhp with 155Nm of torque. If the engine is well maintained, you will probably still get a 11.3 seconds 0-100km/h acceleration time and a top speed of 180km/h.
The 2009 model will retail for RM3,000 to RM4,000 more and that is a better buy as it is newer and easier to sell in later years.
Please note that the B-Class was all fully imported and came with a quality cabin fitment and paint finish. Check for full service history with the dealer where possible and try and get an original spare key as they are expensive to replace.
What to check? Well, it's a fully imported Benz so paint finish and cabin fitment should remain solid, tight and squeak free. Look for accident damaged and unmatched paint on all panels. Check underneath for speed bump damage along the underside of the body. Benz alloy wheels should not be badly bent as that would indicate a careless driver.
Rear luggage area spare well area should be dry and rust free under the carpet. Check to make sure all electronics work well. When on a test drive, take it slow to hear for unwanted noises from the suspension and steering.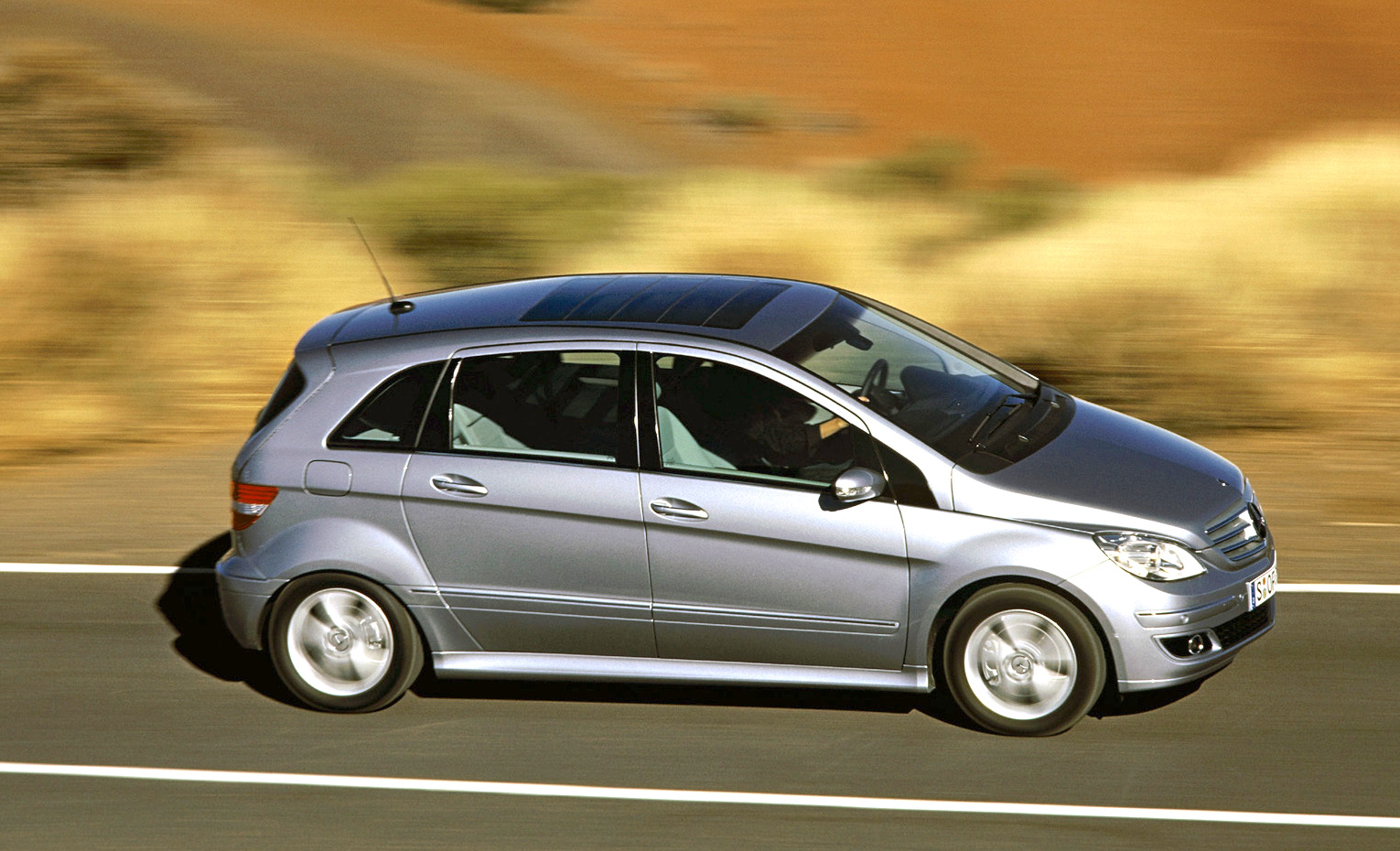 This Benz should give you good service for at least 5 to 6 years with minimum maintenance fuss and parts are not expensive as this B170 does not carry a lot of fancy electronics and touch screens in the cabin. Take a look, have a test drive and you might just get that premium crossover that does not cost that much to buy and maintain.