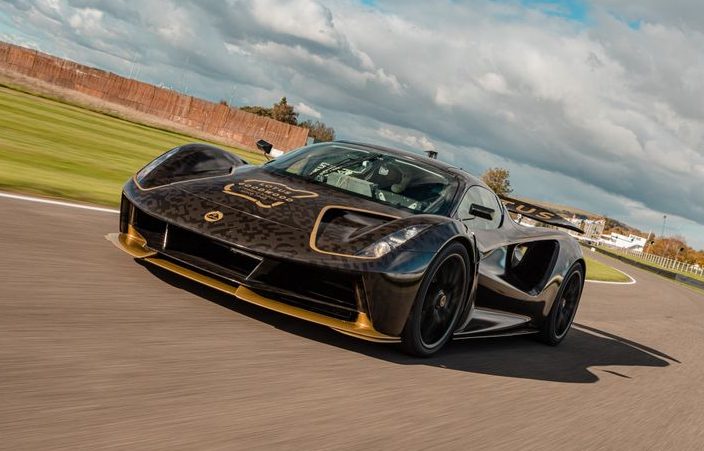 Gone are the days of simplify and add lightness for Lotus, now its electrify and add power. 
Lotus seems to be doing quite well from itself these days. Severed from Proton and more importantly, flush with cash from Geely, the Norfolk-based sports car manufacturer have ventured into the production of an all-electric hypercar to reinvigorate the brand.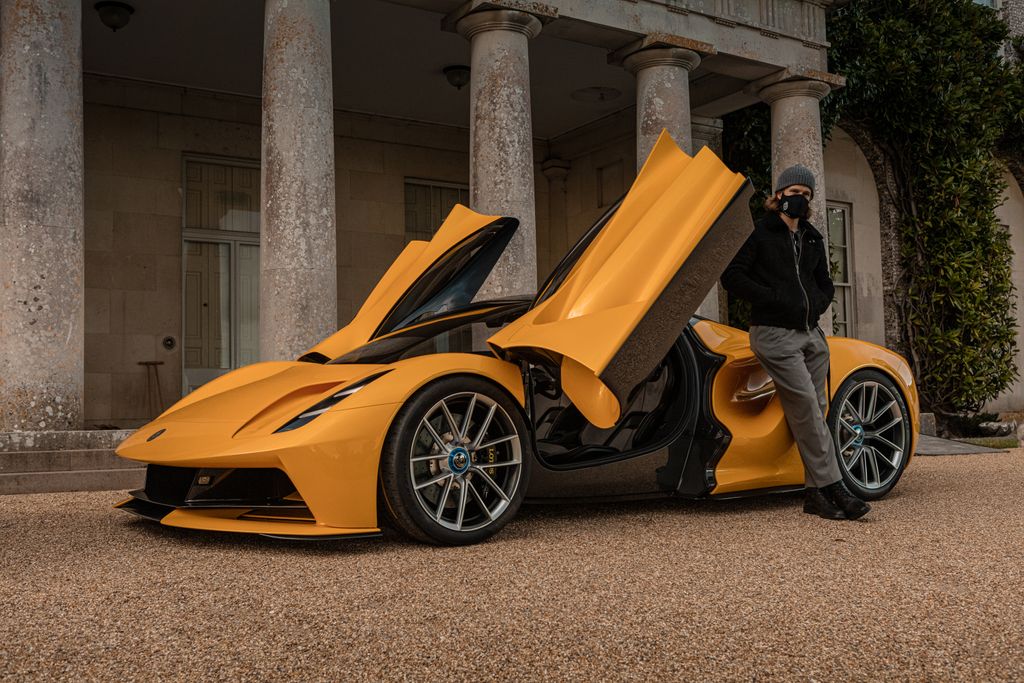 Called the Evija, this bold new step for Lotus was first shown to the world back last July. Recently however, a version that actually moves has been seen pounding round the Goodwood Circuit during the Goodwood SpeedWeek that is currently ongoing.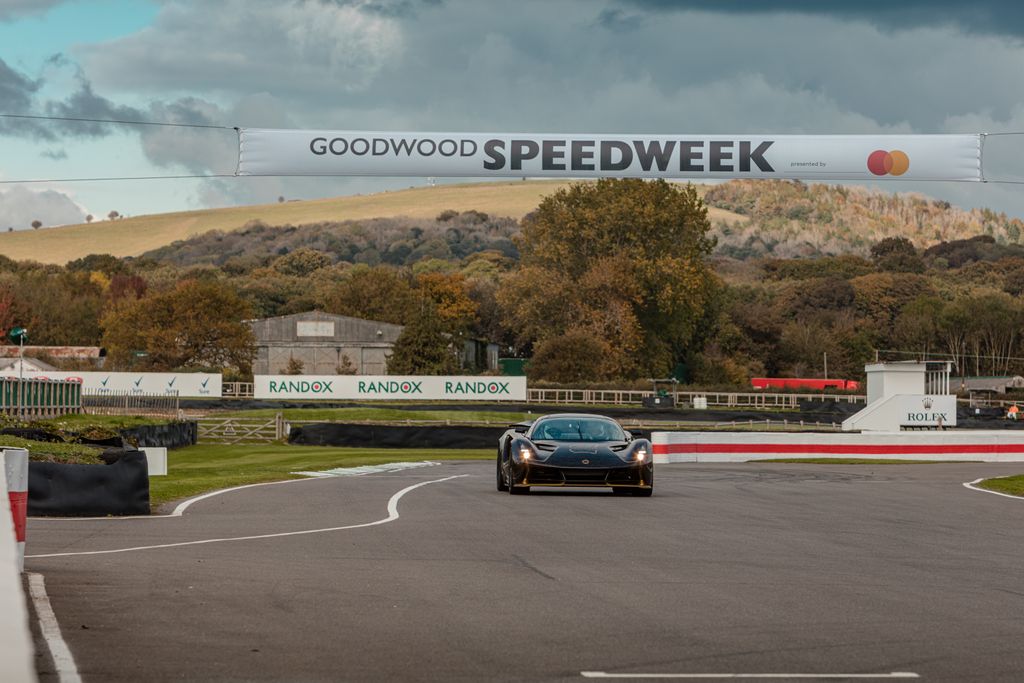 Three pre-production Evijas will be at this spectator-less event, with the star car resplendent in vibrant Lotus 'Solaris Yellow'. The other two prototypes meanwhile feature a black and gold wrap, reminiscent of the iconic John Player Special liveries seen on its Lotus Formula 1 racing cars from years gone by.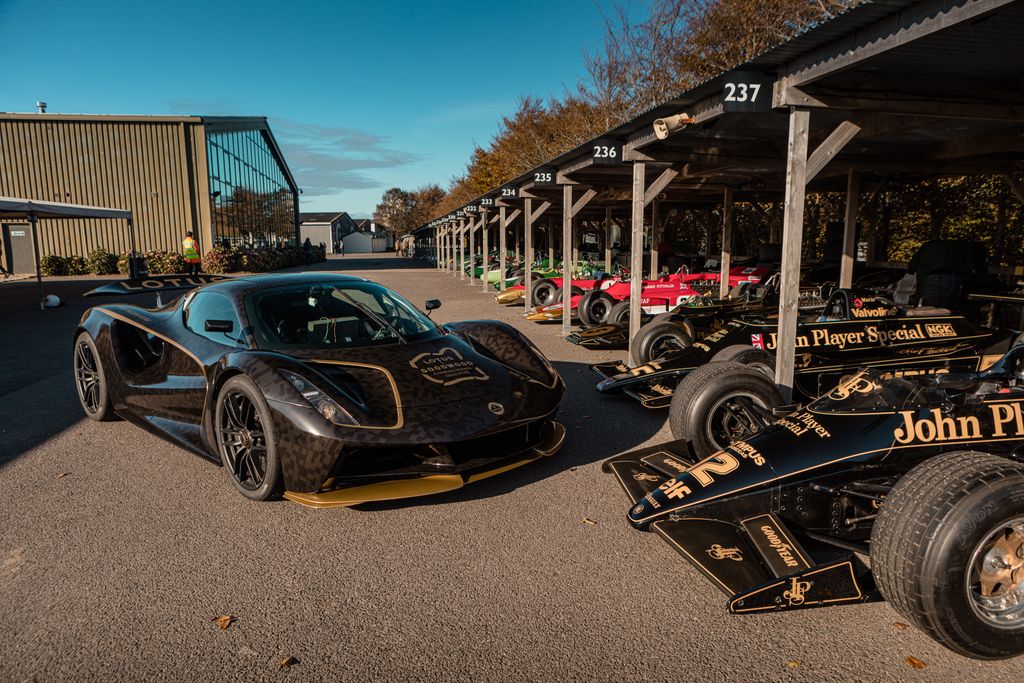 Despite their gleaming exterior however, it still looks to be a ways off the finished polished product. Much of the interior for instance still needs to be tidied up. One thing though that has no problems would be the electric powertrain of this Hethel hypercar.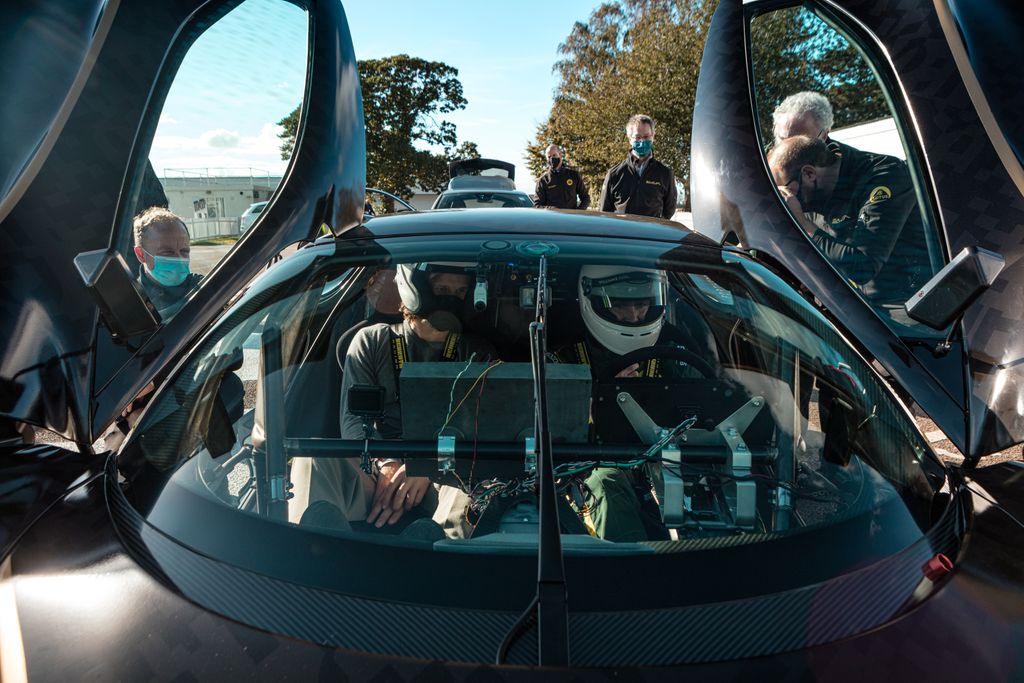 Supposedly delivering a combined power output of 2,000 PS and 1,700 Nm of torque through its an electric motor at each of its four wheels, the new Evija is set to be the fastest Lotus available to date. Fed by a centrally-mounted 70 kWh lithium-ion battery, 0 – 100 km/h is claimed to be done in just under three seconds, while a sprint to 300 km/h from a stand still is touted to be achievable in under nine seconds.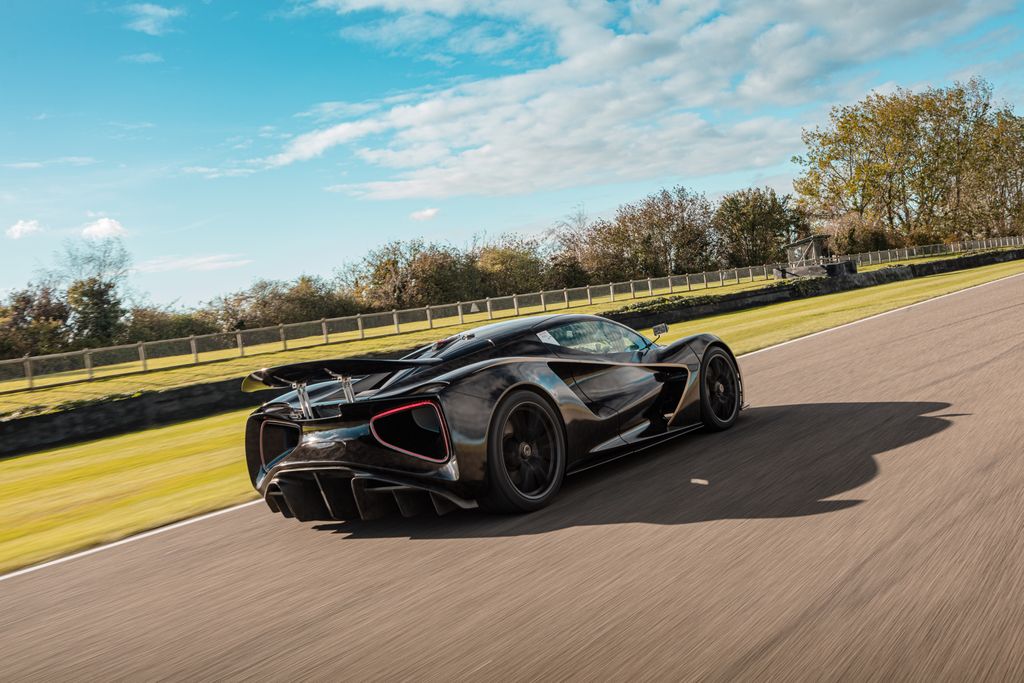 Priced from £1.7 million (RM 9.1 million), 70 of the 130 units to be built already have been allocated to customers who had placed a £250,000 (RM 1.3 million) deposit. That however still leaves 60 units without a buyer thus far. So to any wealthy futuristic speed-freak out there, maybe this video below of the Evija at Goodwood would persuade one to flash some cash in Lotus' way. 
PRESS RELEASE: The all-electric Lotus Evija hypercar makes its dynamic public debut at Goodwood SpeedWeek this weekend.  The Evija will be in action on the historic race track and will be taking part in a variety of high-octane activities, including the Supercar Run.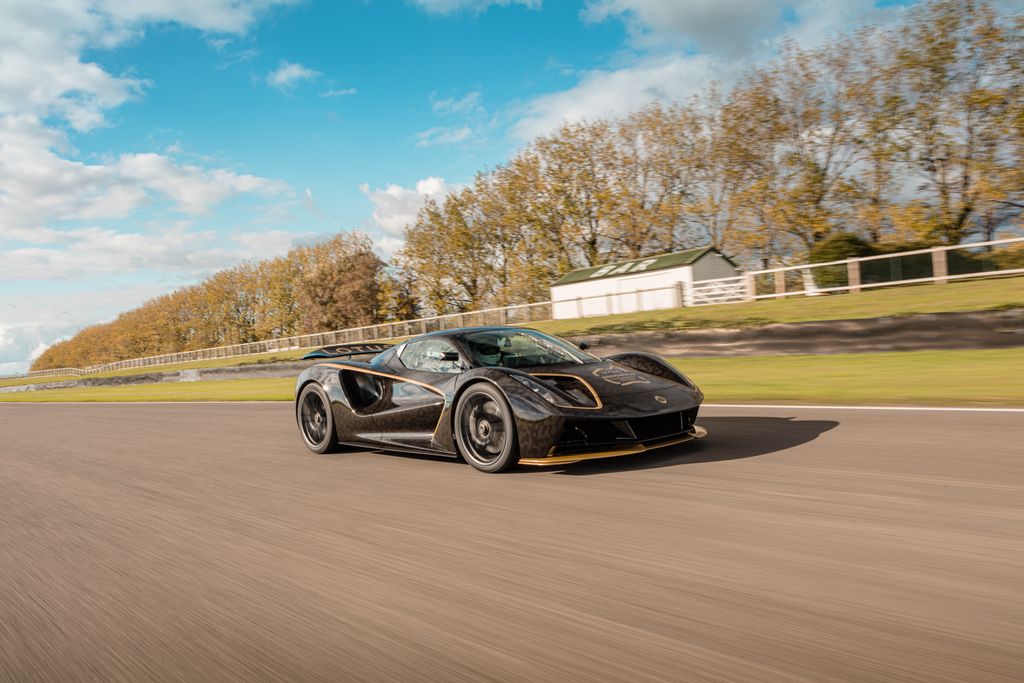 Three pre-production examples of the Evija are supporting SpeedWeek, one complete in a vibrant Lotus 'Solaris Yellow' finish and two prototypes wrapped in stunning black and gold, recalling iconic Lotus liveries of the past.  The prototypes also feature a stylised image of the famous West Sussex circuit, accompanied by the words 'Lotus x Goodwood: Creating History since 1948' – acknowledging the year of the very first Lotus car and the first motorsport event at Goodwood.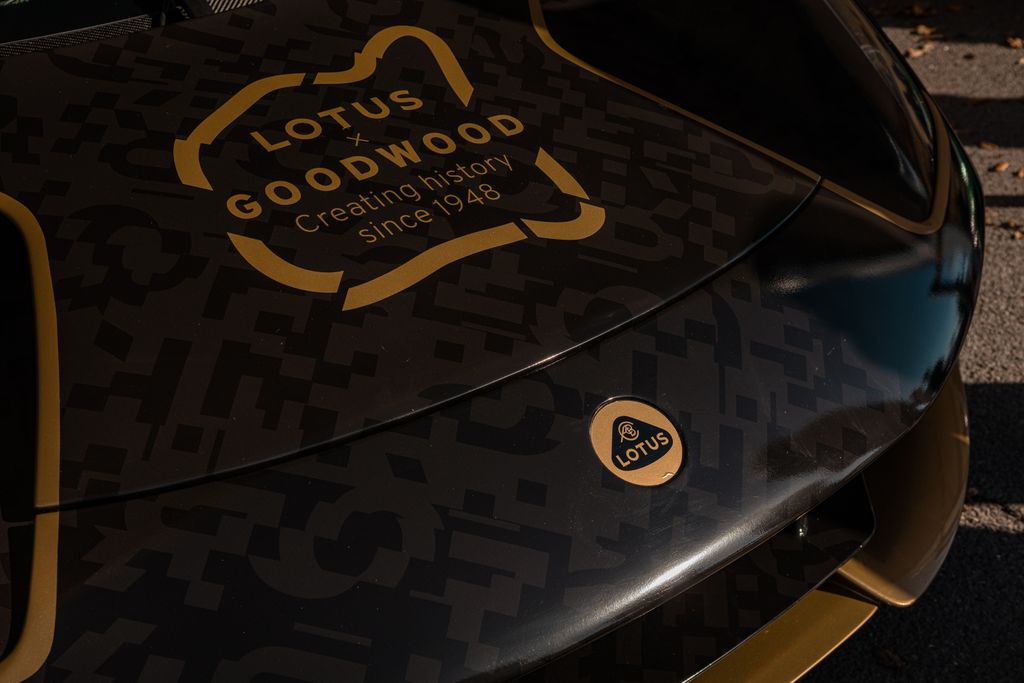 Among the first outside of the engineering team to experience Evija is Lord March (Charlie, 25, son of the event host, the Duke of Richmond), who commented: "The Evija is unbelievable – the power, the speed, I've never experienced anything like it – it was exceptional. This new dawn of electric hypercars brings ultimate motoring to life for a new generation and a younger audience. The advancement in electric cars over the last 10 years is astonishing.  There is a huge amount of growth potential for these machines to continue allowing us to keep enjoying and driving high performance cars.  Lotus continues to appeal to both the inner driver and the inner child in all of us – so much fun, and ultimately for the driver to control and enjoy."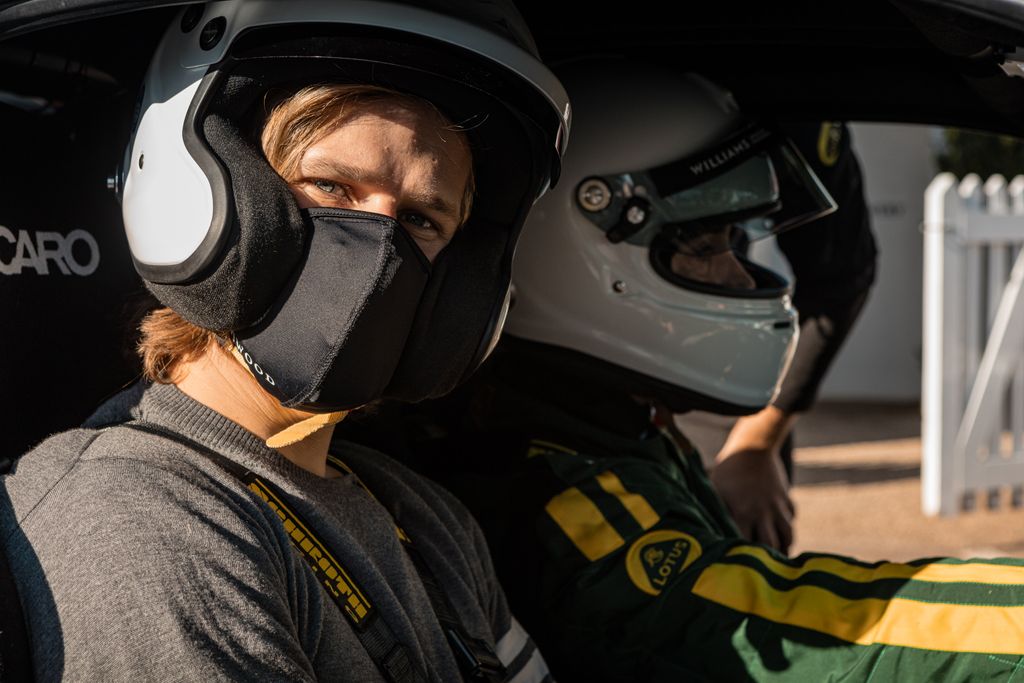 Gavan Kershaw, Director of Vehicle Attributes, Lotus, added: "We're having a great time demonstrating the Evija here at Goodwood.  Bringing the cars to an event like this is a welcome break from the hundreds of hours spent on proving grounds, where there's a huge amount of open space and long straights to test the car's performance limits. Goodwood is a fast and flowing circuit with numerous undulations in the surface, and so is a fantastic test and demonstration for the Evija as it's the type of environment where many owners will use the car."
He added: "We hope the TV coverage of the event will show people what an amazing vehicle it is, and we can't wait to be back next year."