News
Lamborghini Urus Get tuning package worth 194,000 Euro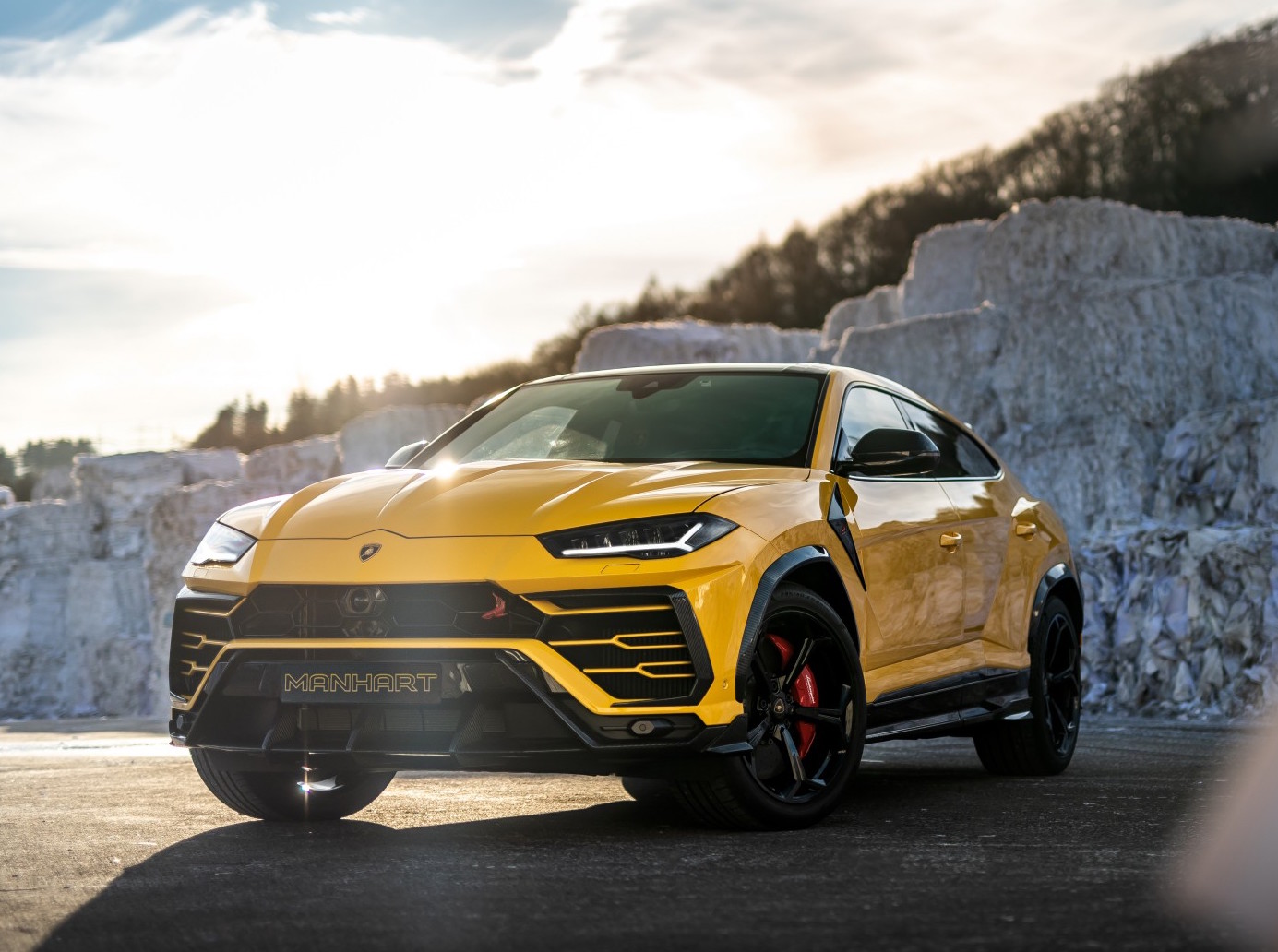 German tuning house Manhart Performance has been the first tuner to tweak the Lamborghini Urus. The Lamborghini Urus is equipped with a 4.0 liter V8 biturbo engine that produces 650hp and 850Nm available from 2,250rpm which gives it supercar performance of a 0-100km/h acceleration in just 3.6 seconds and a 0-200km/h run in 12.8 seconds. Its top speed is limited to 305km/h for sanity reasons. The Urus's weight is about 2.2 tons. All this works with an 8-speed automatic ZF gearbox which is used for the first time on a Lamborghini car.
Manhart takes this engineering mix and reworked it with a new electronic control unit, new turbo compressors and a new sports exhaust with the ZF gearbox "strengthened" to support the increased power delivery.
The final results results show this SUV is able to produce already 812hp and 980Nm of torque, even more than the most hardcore current Lamborghini model – the new Aventador SVJ !
So, if you already have a Urus in your garage and you are in need of a tuner, this is called the MANHART URUS 800 project and it will cost you 398,901 euros. The selling price of the showroom Urus starts at 204,000 euros in Europe. Just so you know what kind of money you will need for this project.