Automotive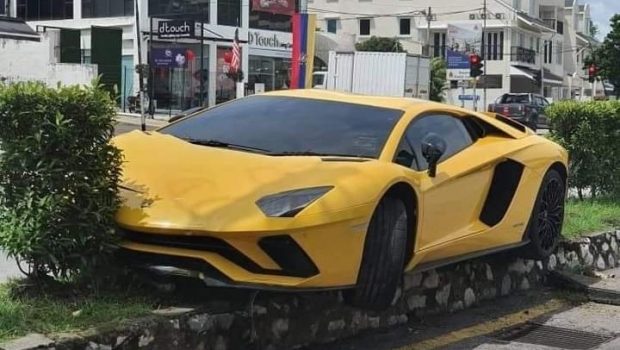 Published on February 1st, 2021 | by Joshua Chin
0
Lamborghini Aventador Ends Up Beached On Road Divider
This particular low-slung Lamborghini has ended up beached in a rather high up spot. 
When thinking of Lamborghinis in Bangsar, one would reasonably expect it to dwell in the valet parking area of the numerous high class malls or in the garages of the many wealthy houses there. Sadly however, that is not the case for this particular Aventador S which has ended up in a rather unfortunate place, beached in between a road divider on Jalan Maarof.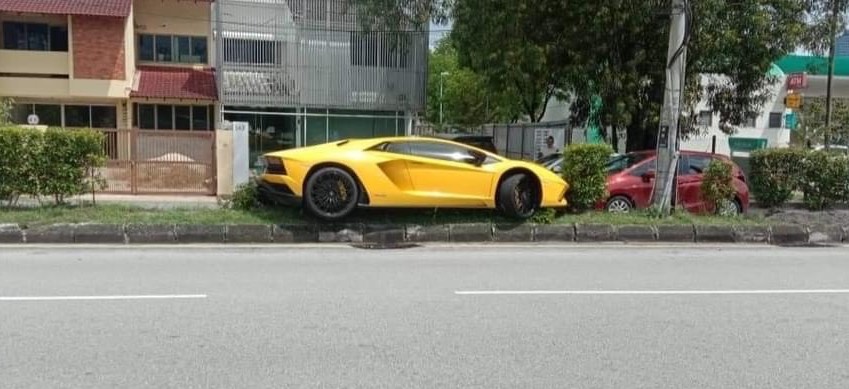 Occurring just this afternoon (1st February), there has thus far been no official word yet at time of writing on how exactly this low-slung Lambo actually made it onto such an odd and high-up position. Looking at the photographs of this unfortunate incident though, it looks as if the driver of this high-powered V12 supercar has just lost control after giving it a bit too much boot when flooring it on the empty road, and thus plowed it straight into the divider. 
Fortunately, from the pictures at least, it seems that there were no other vehicle involved in this rather peculiar accident. The Lambo too looks to have survived its off-road escapade rather well, despite it being all four wheels not touching the ground.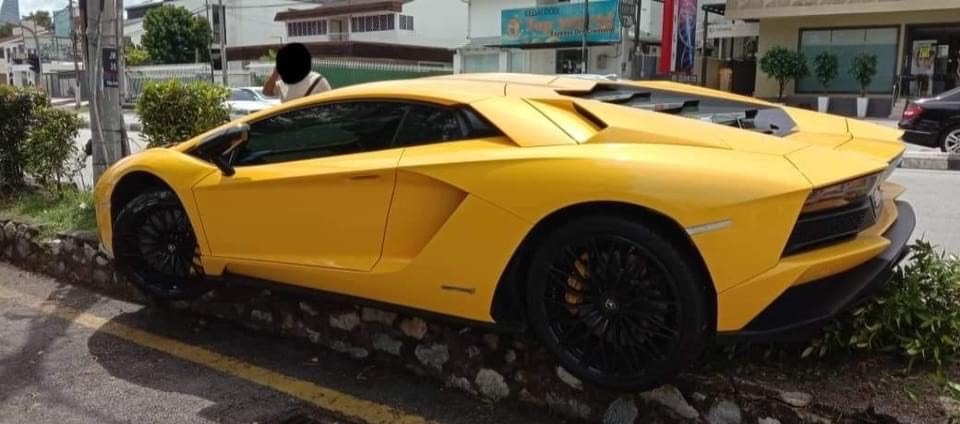 While there will undoubtably be some light front end damage, as spotted by the misaligned front bumper, and the wheels will probably need to be checked through thoroughly from the impact of hitting the divider, the undercarriage itself shouldn't have sustained much damage as looks to be is lying on a bed of (now flattened) shrubs instead of the harsh concrete divider itself. 
Having said that, while this accident could perhaps be classified as more embarrassing than financially ruinous, there are still some rather big bills that lie ahead. The first of which will probably be to the people who will be responsible for the intricate task of extricating this stricken supercar from its beached position, not to mention the payment of the fine to DBKL for the damage to the foliage.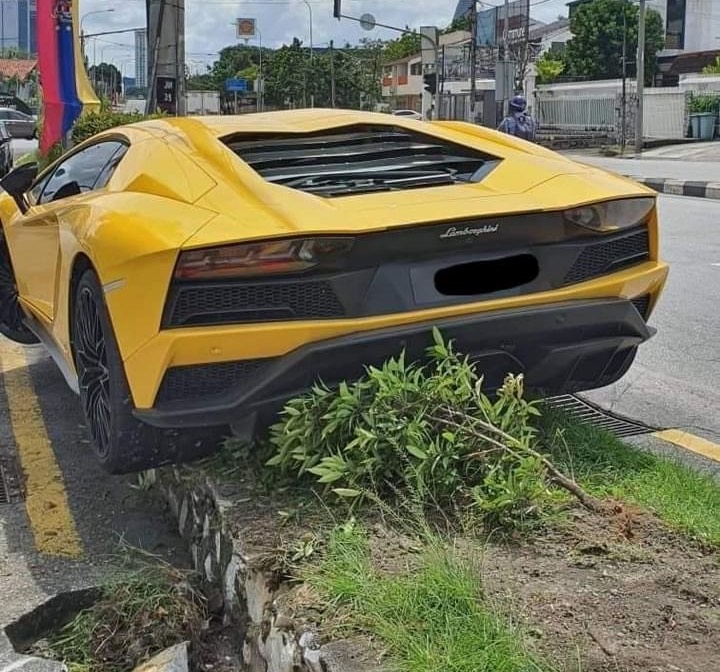 So, to any other Lamborghini owner out there who wishes to take their raging bulls for some light off-roading, and actually avoid being in an embarrassing (and expensive) situation such as this case here, maybe the high-riding Urus SUV would be a better choice instead of the low-slung Aventador. At least then, there might actually be a chance for you to make it through the kerb instead of being stuck on it.