News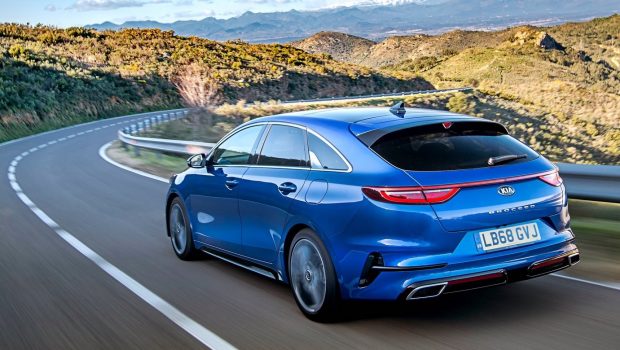 Published on January 28th, 2019 | by Hammer
0
Kia ProCeed, The Shooting Brake We Will Not Get
The All-new Kia ProCeed merges stunning design with the space and versatility of a tourer in a five-door shooting brake body. Carrying the name over from the second-generation pro_cee'd three-door coupé, the Kia ProCeed has been designed, developed and engineered in Europe. A product of Kia's European design, product development and R&D teams in Frankfurt, Germany, the ProCeed will be manufactured at the brand's Žilina production facility in Slovakia. It will be built alongside the Kia Ceed and Ceed Sportswagon, introduced last year.
Matching the daring design and engineering which renders it the sportiest iteration of the All-new Ceed model family, the Kia ProCeed will be available exclusively as 'GT-Line', 'GT-Line S' or high-performance 'GT' model.
As part of an expanded Ceed model family, the ProCeed will play a significant role in Kia's ongoing European growth. More than 1.3 million examples of the Ceed family have been sold in Europe since 2006, making it one of the best-selling models alongside the Sportage. The ProCeed widens the appeal of the Ceed range even further.
The Kia ProCeed encapsulates the spirit and athleticism of the second-generation Kia pro_cee'd hatchback. A shooting brake by design, the ProCeed presents an alternative to the traditional three-door hatchback and marries its imposing proportions with a compact footprint that hints at its outright agility. With the DNA of a coupé, the ProCeed is lower and longer than both the Ceed five-door hatchback and Sportswagon. Yet, it combines its striking visual presence with a dash of versatility, giving it a unique raked-back silhouette unlike anything in the family car segment.
The ProCeed 'GT-Line' is available with the brand's all-new 'Kappa' 1.4-litre T-GDi power unit, which produces 138bhp. The engine's turbocharger ensures its 242Nm torque output is available over a wide 1,500 to 3,200rpm band, making it responsive in a wide range of driving conditions. It is fitted with a gasoline particulate filter to reduce tailpipe emissions, ensuring the Kia ProCeed goes beyond the requirements of the Euro 6d TEMP emissions standards. Offered with Kia's 7-speed auto Dual-Clutch Transmission (DCT).