Automotive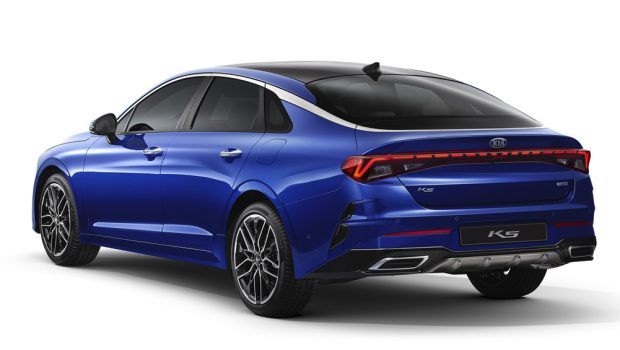 Published on November 17th, 2019 | by Hammer
0
Kia Optima K5 Fastback unveiled in Korea
Here comes a brand new fastback to challenge the all new Audi A5 and the soon to be launched Volkswagen Arteon. Yes, it is a Korean product, but Kia has been delivering world class vehicles the past 10 years and especially the last 5 years, but their sales success in Malaysia has not been on par with other regional countries. For example, Kia sells very well in Australia and Singapore and its resale values are on par or better than Japanese rivals. This however cannot be seen in Malaysia where Kia's success has not been the best these past 3-4 years despite good looking, well equipped and well built vehicles arriving at sensible prices. Still, with this new K5 Fastback, the Kia success story might be retold once again in Malaysia.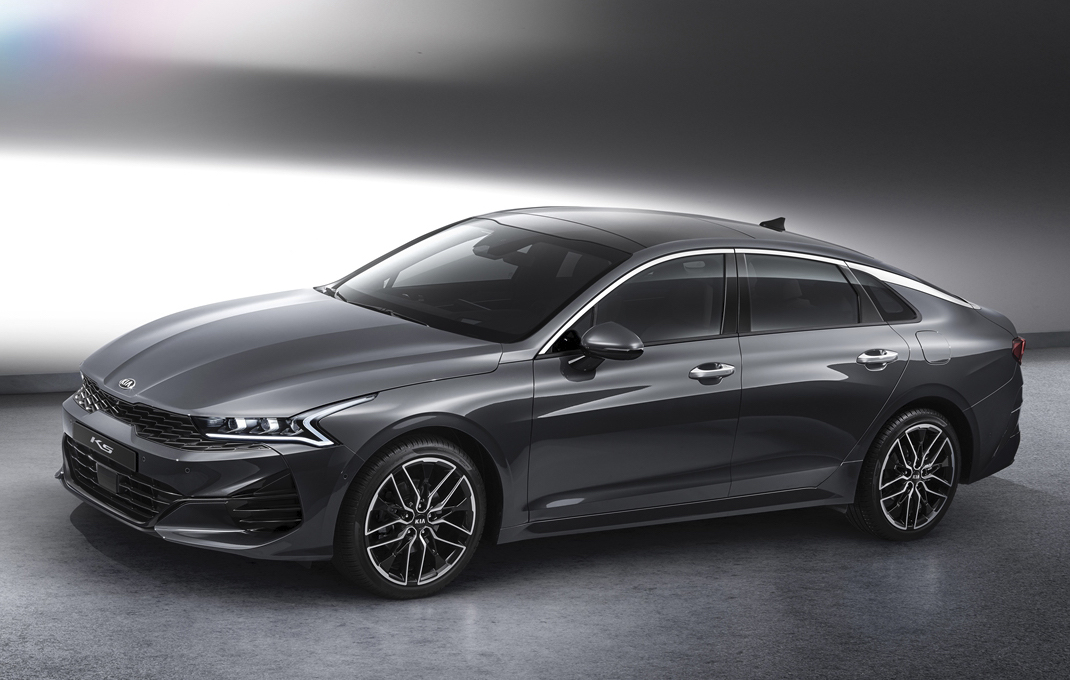 PRESS RELEASE: This new Kia business vehicle has just been revealed in South Korea as their localized K5 replacement. Malaysia will definitely be getting this all new Kia in just a matter of a few months.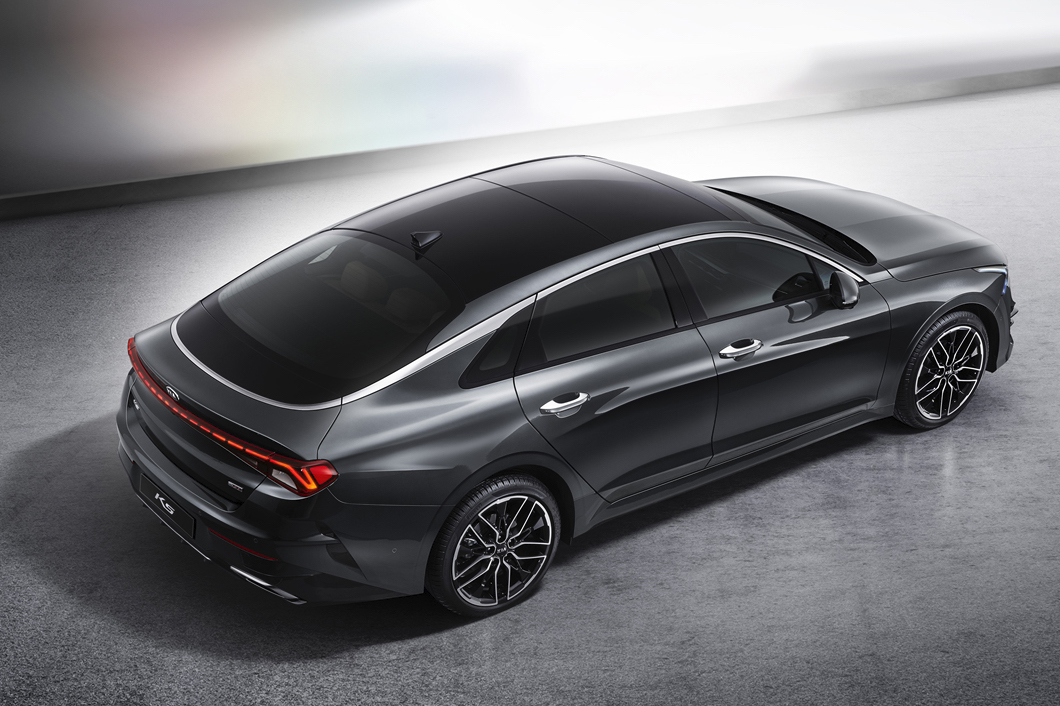 The new Kia K5 brings with it a sporty, modern and bold character. The front of the car is characterized by Kia's imposing new 'Tiger Nose Evolution', a wide, three-dimensional design which integrates the grille and headlamps more organically than previous iterations of the K5.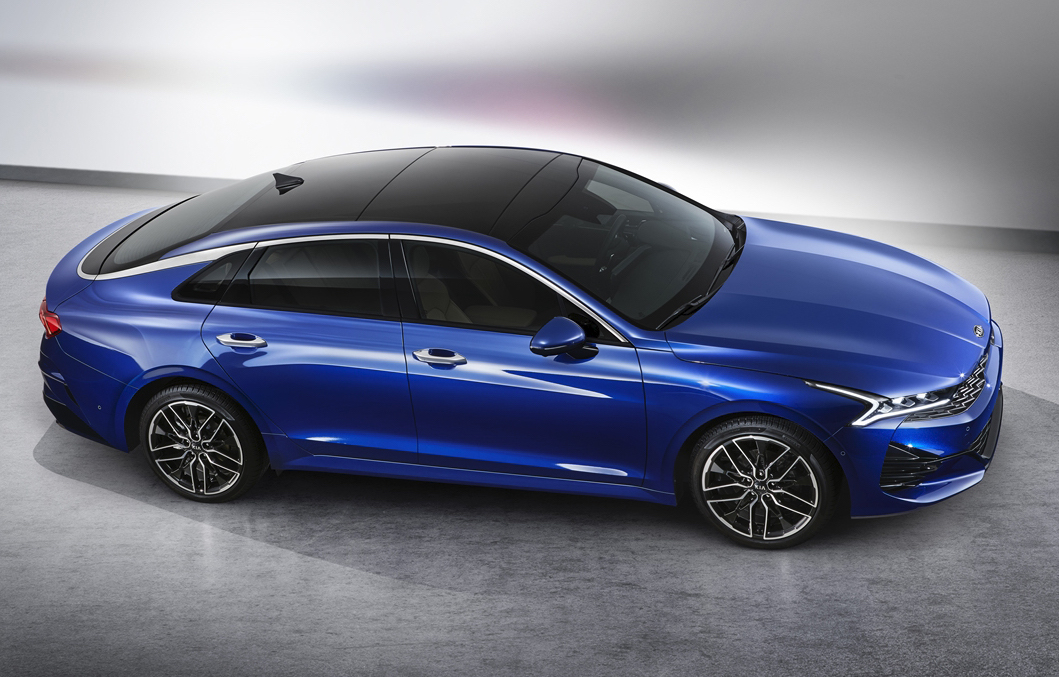 Kia has not shared this new car's interior and mechanical specifications but we have the dimension shared. Bigger than the model it replaces, this new Kia Optima (K5) now longer by 50 millimeters (nearly two inches) to 4905 mm (193.1 inches) and it is wider by 25 mm (nearly one inch) to 1860 millimeters (73.2 inches), while the height has been lowered by 20 millimeters (0.8 inches) to 1445 millimeters (57 inches) to enhance the fastback silhouette.
Seeing the increased dimensions, it would look like the cabin will also be roomier as the wheelbase is now 2850 millimeters (112.2 inches) or 45 mm (1.8 inches) more than before.
The nose of this new Optima is blunt with a grille that has a three-dimensional mesh that Kia says was inspired by the rough texture of shark skin.
The back of the K5 has a new rear-combination lamp design which provides a sporty silhouette mirrored by the three-dimensional design of the K5's subtle rear wing. The unique rear light signature mirrors the slender 'heartbeat' motif found at the front of the car, while the flash of chrome from the roofline loops around the base of the rear screen, unifying the side and rear profile.
The K5 will be available with a range of new 19-, 18-, 17- or 16-inch machine-cut aluminum alloy wheel designs with from gloss black to dark gray and light gray.
The new-generation K5 will go on-sale in the brand's domestic Korean market in December.