Automotive
News
Kia Previews New EV3 All-Electric Compact Crossover Concept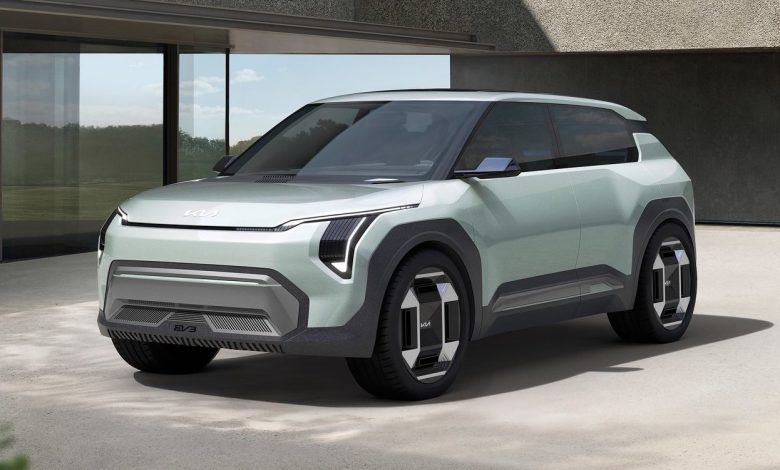 The party piece with this EV3 is a folding rear bench that makes enough space to store an e-bike. 
Kia has recently kick-started its annual EV day, and with this big event comes two new all-electric concept cars. One of which is a sleek sedan that is set to rival the Tesla Model 3, while the other is a compact crossover that the South Korean automaker dubs as the EV3. 
Essentially the spiritual successor to the outgoing Soul EV, the boxy and blocky charm of said compact crossover is still retained by Kia in the overall silhouette of its new EV3. Its exterior design though perhaps more closely resembles the South Korean automaker's new EV5 instead, especially when it comes the slim LED light bar up front and the black plastic wheel-arch extensions down its side.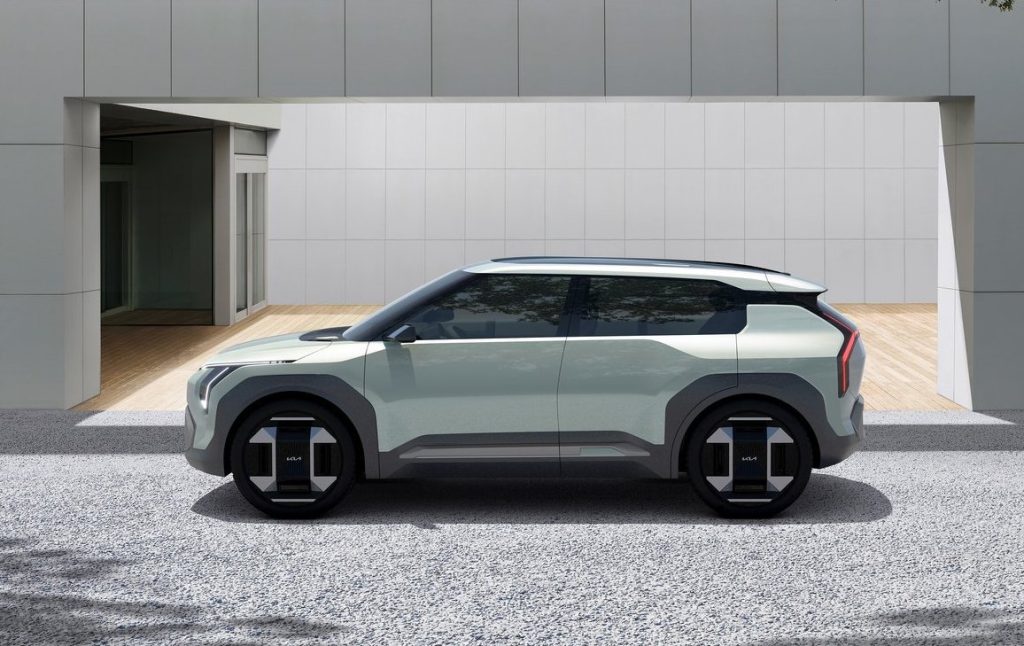 According to Kia however, this EV3 is actually intended to be a shrunken down version of its large EV9 SUV. So this is perhaps the reason therefore for this compact crossover to share the same rear horizontal-T rear light signature, and a similar floating island roof effect as its larger sibling.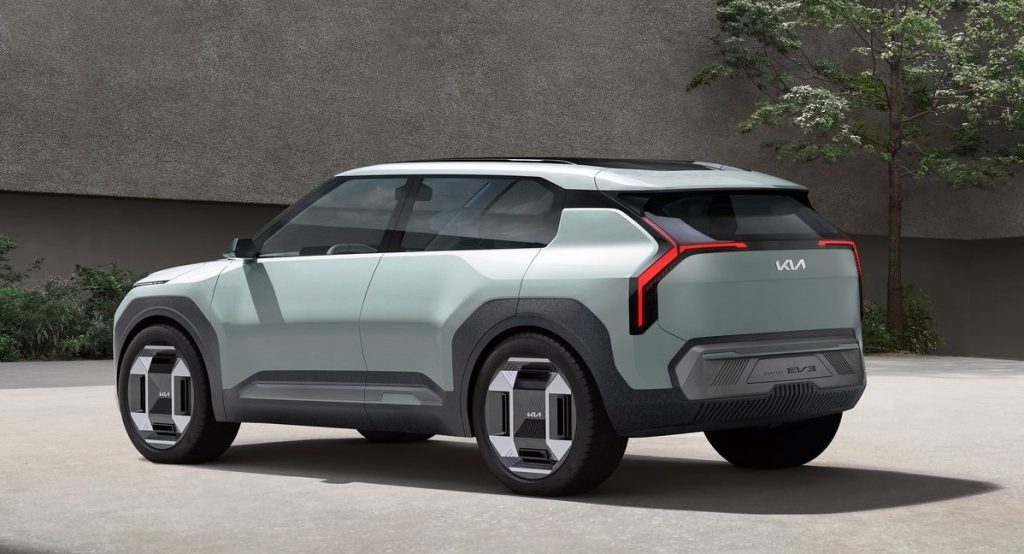 The borrowing of stylistic traits from the EV9 continues within the EV3 too, with this compact crossover sharing much the same cabin design, featuring Kia's familiar twin-conjoined screens on a horizontal and minimalist dashboard, with its larger brother. Perhaps because it is still a concept car though, Kia has gone a bit funky with the details of this interior.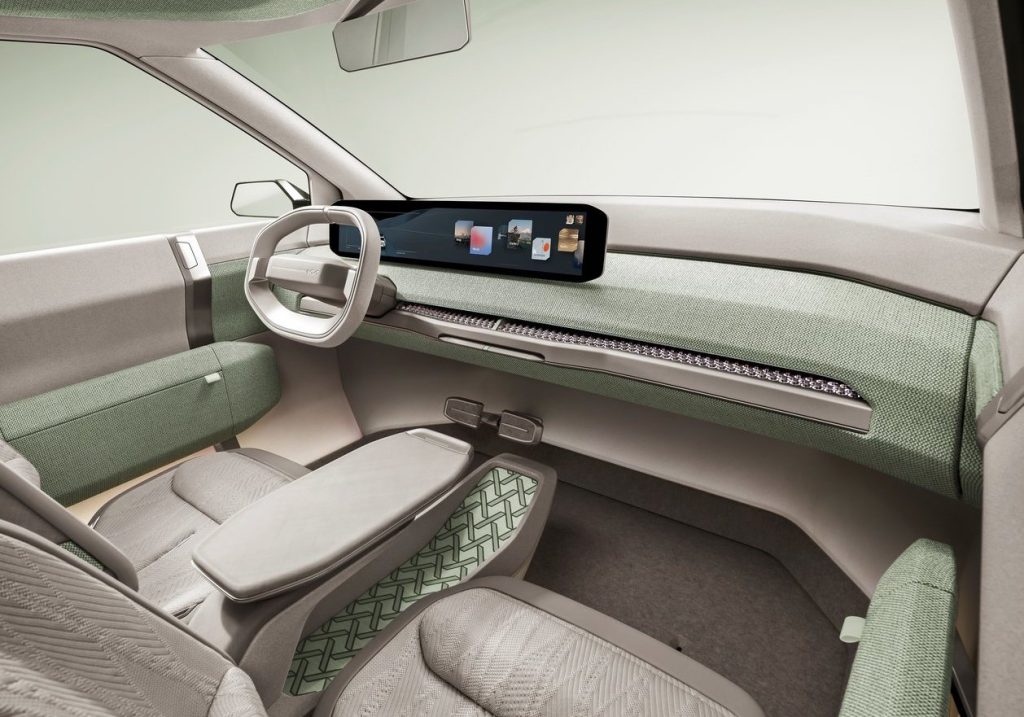 And the most bizarre detail will have to be the large user-configurable table-like centre console between the front seats, which Kia has covered in mycelium: a fabric that is grown from cultivated mushroom roots which, when treated in a certain way, has leather-like qualities. Slightly less weird meanwhile is for the EV3 also feature a rather octagonal steering wheel design, in addition to suicide rear doors and advanced ergonomic seats that made from natural rather than carbon fibre structures. 
Though that is not the end of the story with the seats on the EV3, as this compact crossover also apparently will feature a Honda Jazz-esque rear bench seat that can be folded upwards. A feature that Kia touts to allow for the storing bulky luggage such as electric scooters and bicycles, which can then be charged up too using its in-built Vehicle-to-Load charging capabilities.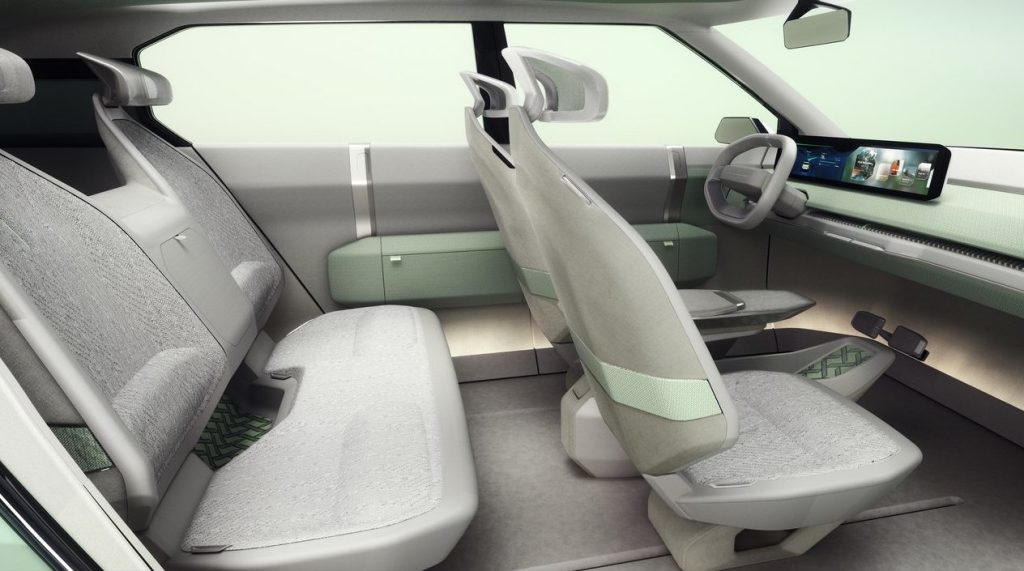 It still however remains unclear how many times an e-bike can be charged up from the EV3, as Kia has yet to confirm the exact technical specifications of this concept yet. That said, it is all but expected for this compact crossover to be riding on the same E-GMP modular EV platform as the rest of its all-electric EV- siblings. 
So if going by the specifications of the larger EV5, power output of between 160 kW to 230 kW and about 500 km and 700 km of range on a single charge could be expected for the standard lineup. Kia will likely also do an hot GT version of the EV3 too, which given its small size should be a rather fun little EV, if the South Korean automaker gets it right. 
Happily however, it will not be too long before further concrete details regarding this all-electric compact crossover will be officially revealed. That is as Kia has already confirmed for the EV3 to be entering production next year. Though it still remains to be seen when it will actually arrive in Malaysia…