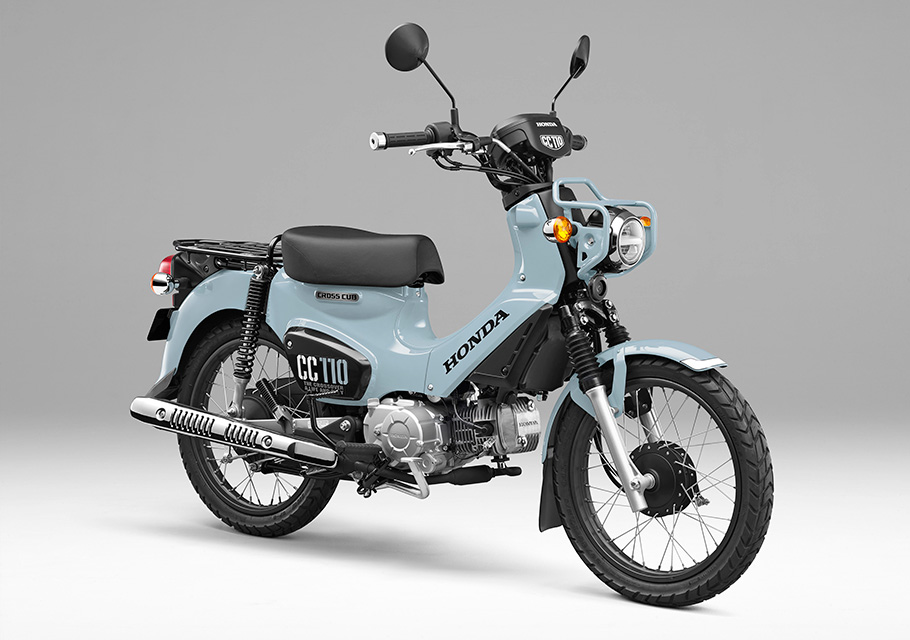 All 2,000 units of this light blue rugged Honda kapchai is unfortunately exclusive to Japan. 
It is a rather unfortunate fact that not only does all the cool and cutesy Japanese cars are seldom officially available outside of its borders, but its cool and cutesy motorbikes too seldom leave the land of the rising sun. The latest of which being this new Japan-exclusive Puco Blue Honda Cross Cub. 
Launched recently over there with only 2,000 units to be available in this exclusive light blue paint job, its unique exterior hue is about the extent of the differences between this special edition Cross Cub and its regular brethren that was first unveiled in 2018. That said though, even the normal variants of this JDM-only kapchai are nevertheless still worth lusting over for the simple fact that it is just so ruggedly cool.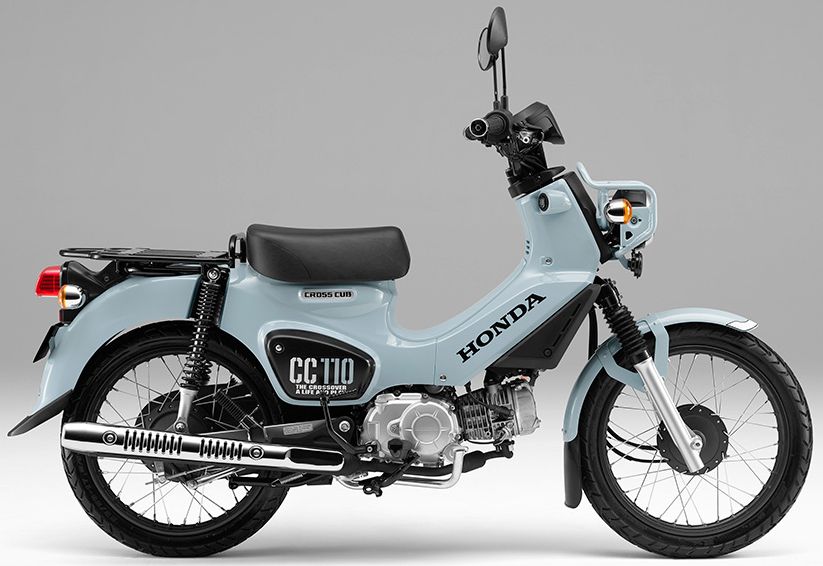 Kicking things off with its general styling first, the Cross Cub differentiates itself from hum-drum Super Cub mainly with the addition of a beefy-looking crash guard painted in the body colour that adorns the standalone LED headlight cluster. The rugged charm of this Honda is then further accentuated by its various black contrast highlights throughout the bike, while old-school graphics and a 70s style chrome exhaust guard adds some vintage flair to the proceedings. 
Now speaking of that exhaust pipe, powering the Cross Cub is a 109 cc fuel-injected OHC single cylinder that sends all of 7.9 hp and 8.5 Nm of torque through to the rear wheels via a 4-speed rotary gearbox. Granted, this perhaps doesn't sound like a lot of power, but given that the bike only weighs 106 kg and there is only a single seat (with a rear carrier) available, it should still be a machine that is capable of putting a smile on any biker's face.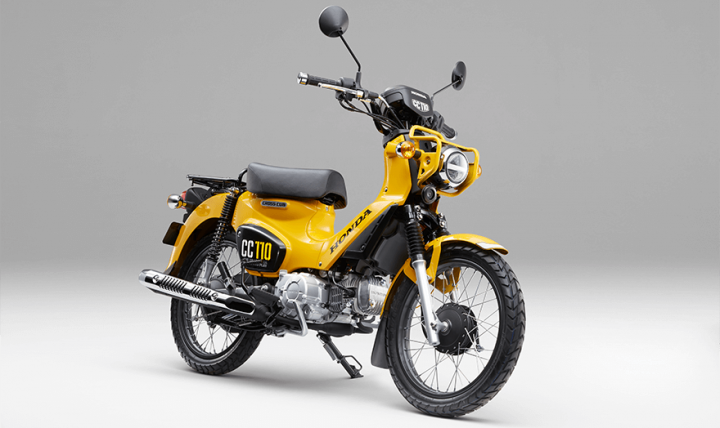 Moreover the Cross Cub should be a bike that could go anywhere too, given that its 17-inch wheels come fitted with aggressive block-patterned tyres. Suspension on the other hand falls to twin shock absorbers at the back, and telescopic forks up front. 
Getting back specifically to the limited-run Puco Blue Cross Cub, it is set to go on sale in Japan on the 22nd of July with the same price tag of ¥341,000 as its production counterparts. Reservations however are currently open, though many are expecting this not to be the case for much longer. 
As for those who don't mind their Cross Cub to not be in Puco Blue, the other colours available are Camouflage Green, Pearl Shining Yellow, Classical White and Graphite Black.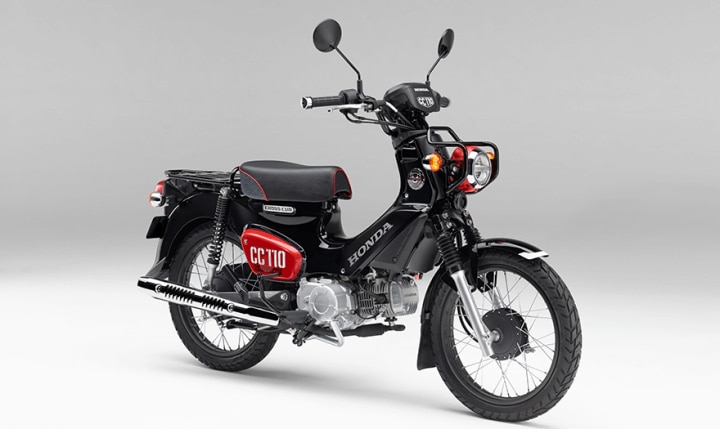 There is also a lower-power (3.7 PS and 3.8 Nm of torque) Cross Cub 50 too, which is differentiated externally by its dinkier 14-inch wheels with more road-biased tyres.