Automotive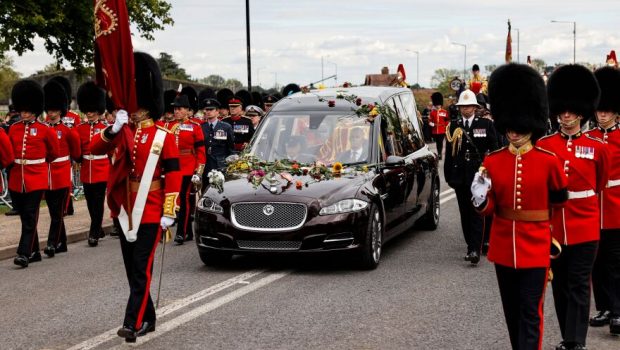 Published on September 21st, 2022 | by Joshua Chin
0
The Queen Was Laid To Rest In A Boosted V8 Jaguar Hearse
A 5.0-litre supercharged V8 Jaguar hearse effortlessly transported the Queen to her final resting place. 
When Queen Elizabeth II sadly breathed her last a couple of weeks ago, the initial wave of national mourning was tempered just with a little bit of bewilderment, which stemmed from the British monarch being transported around Scotland in a Mercedes-Benz hearse. And while it is true that the late royal does have some Germanic roots, it still wasn't a really good look for her majesty to be ferried in something foreign. 
Happily however, this faux pas was soon quickly amended when the dearly departed Queen arrived back in London for her final journey around the capital. A journey which was partly undertaken by gun carriage pulled along by sailors, but mostly in the back of a dignified Jaguar hearse.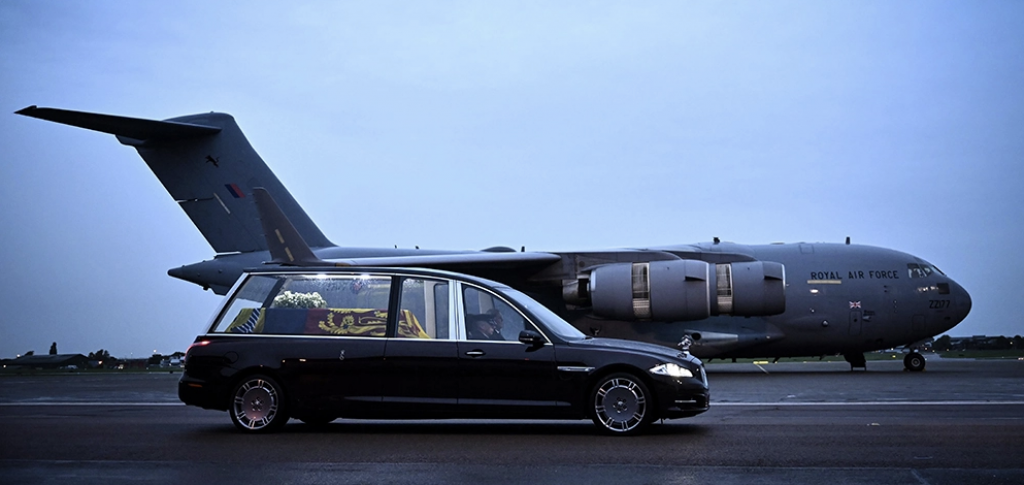 Built by Wigan-based Wilcox Limousines with input from the Queen herself, this Jaguar hearse naturally does feature a few unique touches that differentiated itself from the standard models. For one, the state hearse was finished in the the royal colour scheme of claret and black, instead of the usual single black finish that typically is seen on this type of car. 
Other royal add-ons also included a silver-plated bronze mascot of St. George slaying a dragon mounted on its hood, and the Queen's personal royal cypher discreetly painted on either side of it. This state hearse featured a higher roof and thinner pillars too, which in conjunction with larger windows and a glass roof was apparently to ensure maximum visibility of the coffin within.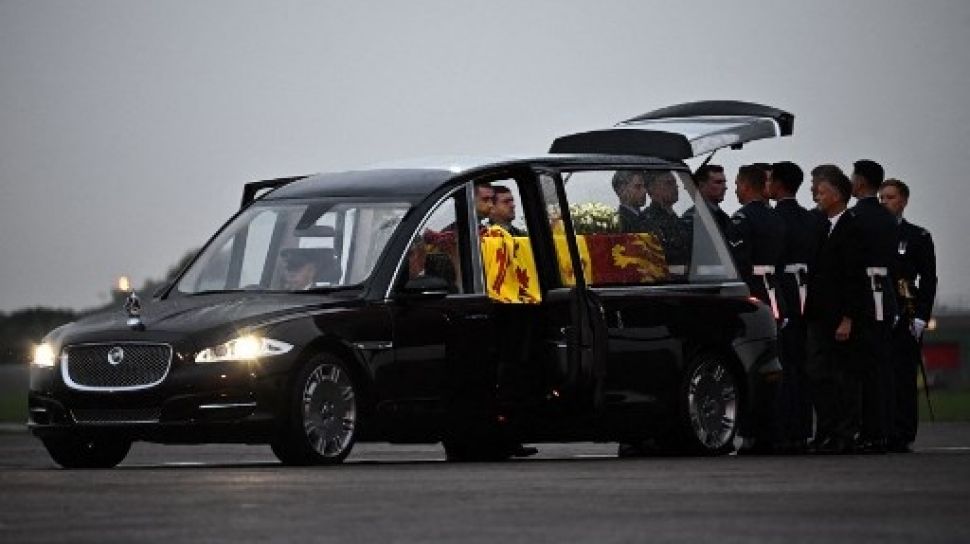 The coffin was also mounted on a raised platform, and was constantly illuminated by a brace of internal spotlights along one side of the roof, just to ward off the effects of the typically gloomy British weather. Though perhaps the most interesting part of this hearse (for petrolheads at least) was what is found under the bonnet, as this may be the first ever royal funeral to feature a supercharger.  
Yes, state hearse apparently came outfitted with Jaguar's rather good 5.0-litre supercharged V8. An engine that was originally available with the XJ on which the hearse is based upon, it could therefore be said that the Queen was effortlessly laid to rest with the help of 138 sailors (that moved the royal gun carriage) and 510 brutish British horsepower.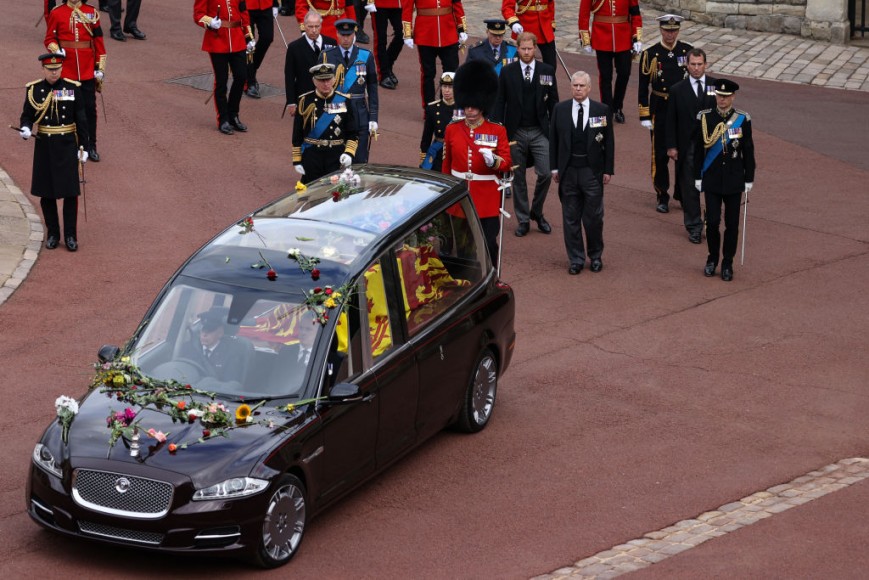 Now of course with being the regal and tasteful event that it is however, those 510 horses were not let loose as the procession trundled along at a walking pace across London. But then again with the Queen being a keen driver herself, she might have just cracked a smile if the driver were to have "accidentally" let that V8 roar for her one last ride.