Reviews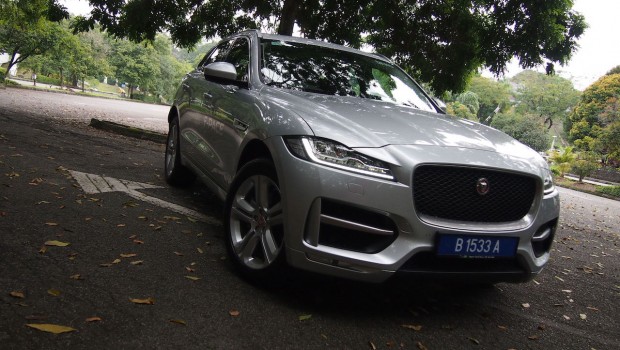 Published on December 13th, 2016 | by admin
0
Jaguar F-Pace SUV R-Sport வாங்க 8 காரணங்கள்
ஒரு ranger rover , ML, X5 அல்லது Cayenne அடுத்த நிறுத்தப்படும் போது 1. இது அதிர்ச்சி தரும் தெரிகிறது.
2. அதன் அறைக்கு மெருகேற்றும் போட்டி உடன் இணையாக மற்றும் ஒருவேளை கூட ஒரு சிறிய அப்பால் உள்ளது.
3. இது முதல் jaguar sport SUV

4. இது ஒரு விவேகமான 3-லிட்டர் supercharged engine.
5. The 0-100km/h is easily done in just 5.8seconds.
6. அது அனைத்து wheel drive (AWD) and shared all terrain technology with Range Rover.
7. It is priced from just RM598,800.00 to RM658,800.00.
8.5 ஆண்டுகள் உத்தரவாதத்தை and service package included……so…worry free motoring.
Jaguar F-Pace SUV R-Sport Specifications
Engine: V6-Cylinder Supercharged
Capacity: 2995cc
Power: 340bhp @ 6500rpm
Torque: 450Nm @ 4500rpm
Transmission: 8-speed Sequential Shift
0-100km/h: 5.8secs
Top speed: 250km/h
Price: From RM658,800.00 as tested